While waiting to accept the trophy for winning constructor on the podium after the Hungarian Grand Prix, Mercedes team principal Ross Brawn caught a glimpse of the end-of-race timing screen.
"A point for Williams," he commented to no one in particular, fully aware that the team he joined way back in 1978 had not yet scored this season. What is extraordinary is that for much of Brawn's near-four decades in F1, Williams not scoring points would have been more eye-catching.
Pastor Maldonado's hard-fought 10th place in Sunday's race is a drop in the ocean relative to what a team of Williams's size should be achieving. But it is significant.
For starters, it ensures 2013 will not go down as the worst campaign in the history of what was started in 1977 as Williams Grand Prix Engineering. That 'honour' falls to the squad's start-up year, when Belgian Patrick Neve failed to score driving a customer March 782.
Williams still faces a battle though to avoid matching its worst constructors' championship finishing position. It is currently ninth, albeit with Sauber (six points clear in eighth) eminently catchable in the second half of the campaign.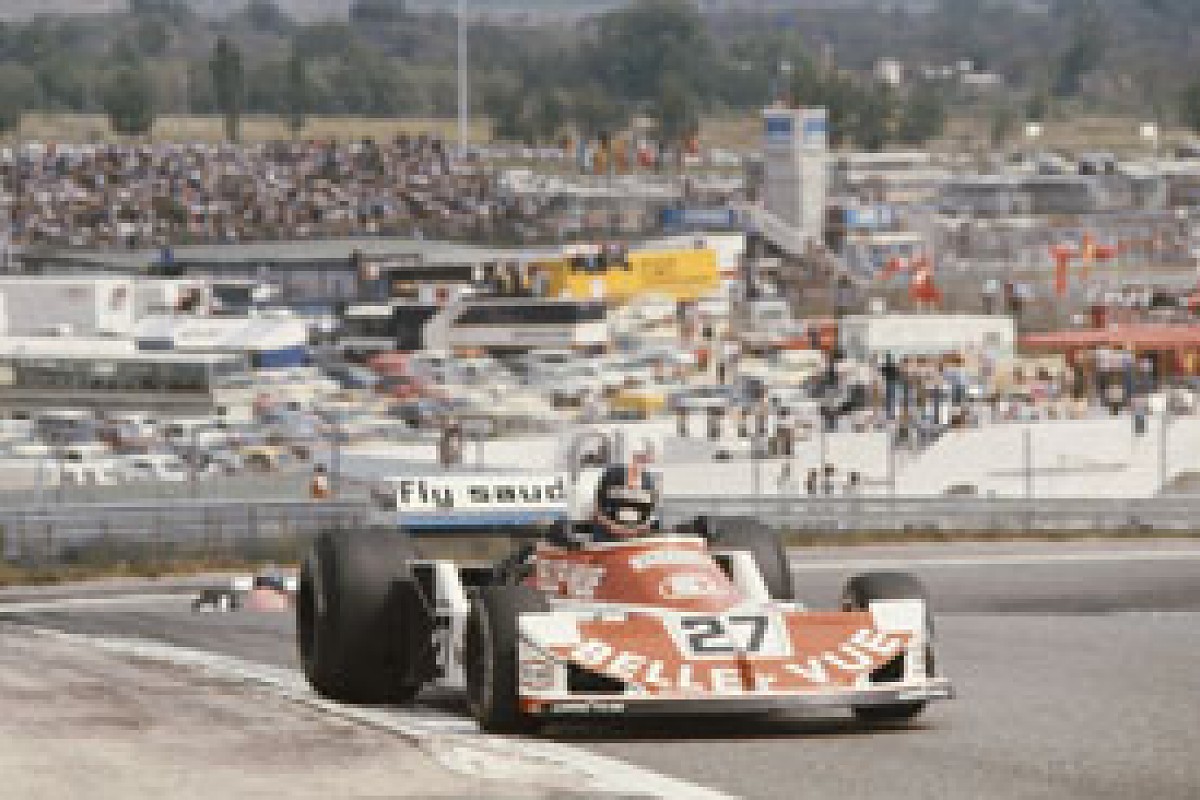 Patrick Neve failed to score in Williams's 1977 campaign © LAT
But whether Williams does enough after the August break to move up a place, or perhaps even two given a fair wind, in the championship is not so significant. What really matters is that decisive action has been taken to tackle its weaknesses.
The most obvious move has been to recruit Pat Symonds as chief technical officer. He will assume the role on 19 August, having been picked as the man with the experience and skill set to whip the Williams technical department - which is well-resourced and contains plenty of ability - into shape.
How to correct the technical shortcomings has been a problem that has faced Claire Williams, who was promoted to deputy team principal earlier in the season, in recent months.
After all, this was a team that looked to have set itself on the right course under Mike Coughlan, who has now left, after a 2012 campaign during which its car often showed an impressive turn of speed.
"At the end of last year, we thought we had made some real progress with the car," says Williams. "We came out at the start of this season and it was a long way off where we thought it was going to be.
"That was disappointing for everybody in the team but everyone got their heads down and tried to make changes. We had certain milestones we needed to hit, but as we went from one race to the next it became clear we weren't making the performance gains that we needed to make.
"You have to look at your engineering team and see where the problems are because F1 moves so quickly and you have to keep up with it. If you don't, you are in real trouble and for Williams to end a year with no points would not have been acceptable.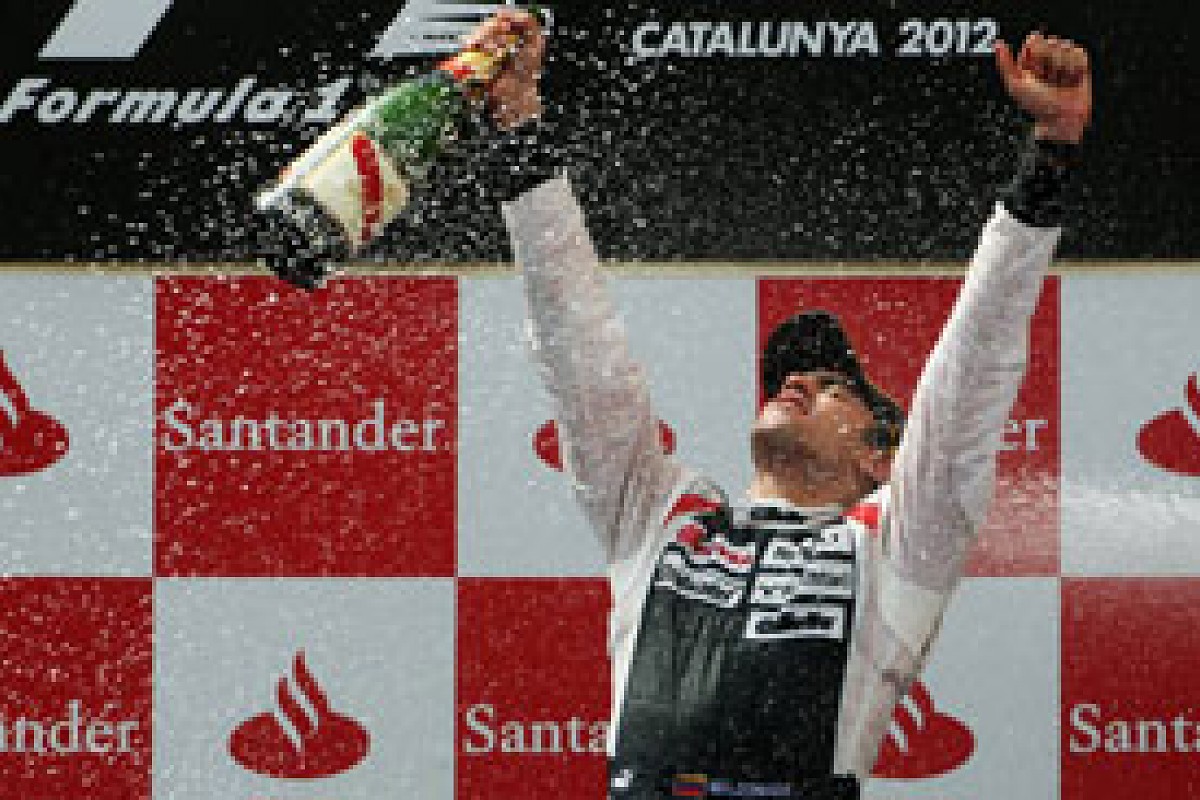 The team realised in pre-season that it would struggle to replicate the highs of 2012 © XPB
"Mike had only been with the team for a short space of time, 18 months, but he had made a significant contribution in 2012 and at the tail-end of 2011.
"But we came to a mutual agreement that we needed to make some changes at the leadership level of the technical side and Mike was very gracious in accepting that. So we needed to look elsewhere."
The right elsewhere, fortunately, was easier to find than would normally be the case. Symonds, with a wealth experience in F1 having started out with Toleman back in 1981, was available.
Since returning to the sport as a consultant - and de facto technical director - at Marussia in July 2011 after being ousted from Renault amid the Singapore Grand Prix crash scandal that led to him being banned from F1, Symonds has reminded everyone of his qualities.
As he was not a Marussia employee, he was available - and quickly. While he can claim no credit for the fact Williams has at last scored a point, when he arrives at Grove next month he can be relied upon to have an influence.
"It is very difficult to bring in senior technical people on a short timescale, so we were very lucky that Pat was available because he was only a consultant with Marussia," says Williams. "He joins on 19 August and as a turnaround in F1, that is almost unheard of so he will be able to have an impact straight away.
"Hopefully, [he can] deliver performance to the end of the season on the FW35 and then help with the development of the FW36 for next year. That's the plan for him.
"But we don't believe that is our magic bullet. It is naive to think one man can come into an organisation of 550 people and expect to turn the whole thing around within a matter of months.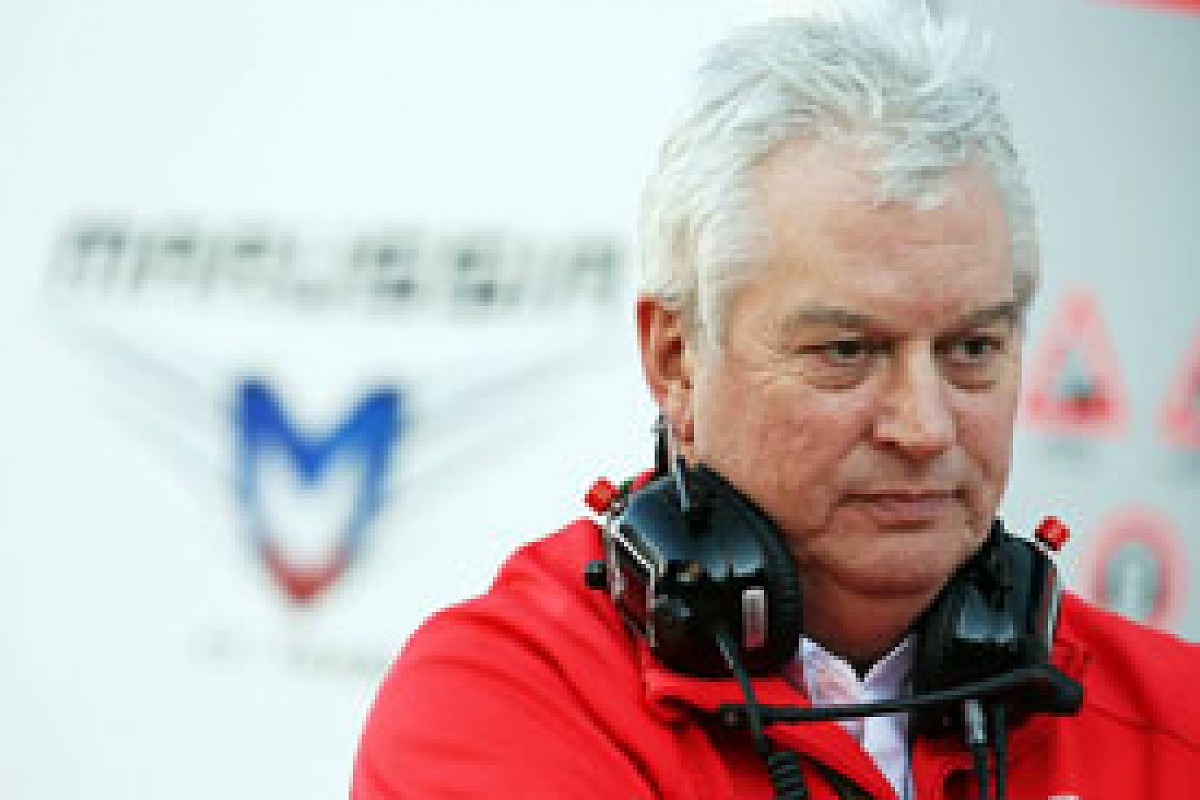 Williams insists Symonds's arrival is no magic bullet for its woes © XPB
"We still have, as a board, some more work to do to make sure we take the organisation to the place that we need it to be. There is still a lot of work going on behind the scenes."
While Williams will not go into detail about other technical changes, it seems reasonable to assume that they will be made in other areas.
There are rumblings about correlation problems related to the windtunnel and, as with any struggling F1 team, it is clear that aerodynamic development is not working as well as it should be.
This does not necessarily automatically mean wholesale changes though. As McLaren has learned this year, communication, organisation and decision-making are crucial. This is an area where Williams needs to improve technically.
That some progress has already been made with the 2013 car, to the point where Pastor Maldonado might well have been able to make it into Q3 in Hungary had the expected improvement been made on his Q1 time, is a positive.
This suggests there is at least something to build on at Williams, ensuring it's not about demolishing the existing technical operation and starting again.
When Symonds arrives, his first task will be to troubleshoot some of the weaknesses in the way the team works. In terms of facilities and resources, Williams is plenty strong enough to be significantly further up the grid than it currently is and the priority will be to unlock that potential. While Williams is not the biggest team on the grid, it is no minnow.
"We need that [experience]," says Williams of Symonds. "Williams knows how to win races, we have won them for many years, but we haven't won races [regularly] for a long time.
"Pat has got three decades' experience of winning grands prix, he has won world championships and he's a very calm, considered engineer. The fact he was available seems like fate!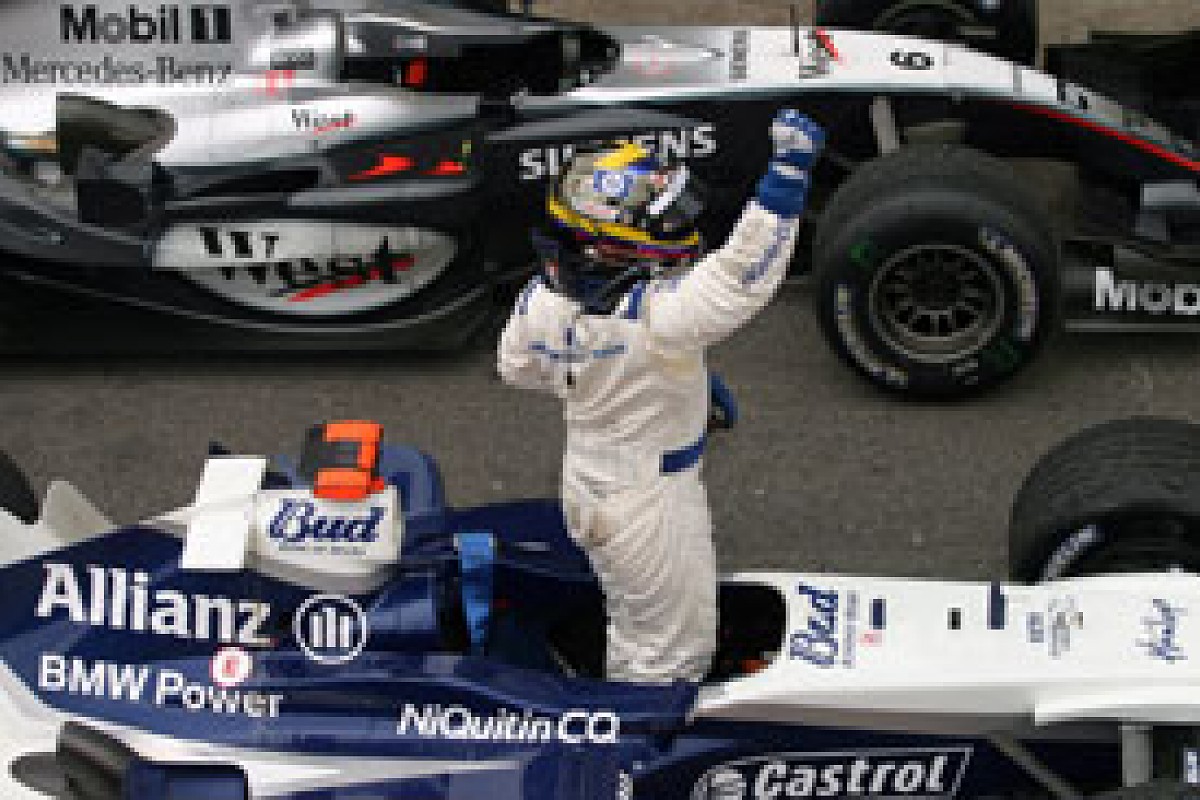 Williams has not been a regular winner in F1 since the early 2000s © LAT
"But I don't think you can put it [turning around the team] to just one person. We have a very strong team but we need some strong processes in place and structure around that team."
Inevitably, there are question marks about Williams's financial strength. If Williams does finish ninth in the championship, it will receive a relatively small share of the prize fund, albeit not dramatically smaller than it is taking in based on 2012, where it ended up eighth with a car eminently capable of finishing fifth.
This is the area where Williams herself is most actively involved. If Symonds is the man to bring Williams up-to-date in terms of the way it works technically, Williams is the one that is in charge of maximising its commercial strength. It's a set-up that has slight echoes of the team in its early days, with Patrick Head the technical brains and Frank Williams the commercial nous.
"We never enter into a season thinking we're contributing budget for the ensuing year based on a forecasted world championship position," says Williams. "That would not be sensible to do. We almost discount the prize fund money. We will do a rough estimate, but we don't rely on that because it's dangerous to do so.
"The revenues we get from the sponsorship side of the business and the Advanced Engineering side is where we really focus the attention to make sure we generate the maximum. Commercially, the business is doing really well.
"We do have a [financial] challenge. The engine costs have escalated and we have plans for 2014 to put a marker in the sand and say we are serious about where we want to be - winning grands prix. That's what we want to do and it requires budget.
"It's taken as read that we want the biggest budget possible to make sure that we have a competitive car next year with the new regulations coming in but the commercial team are doing a really good job.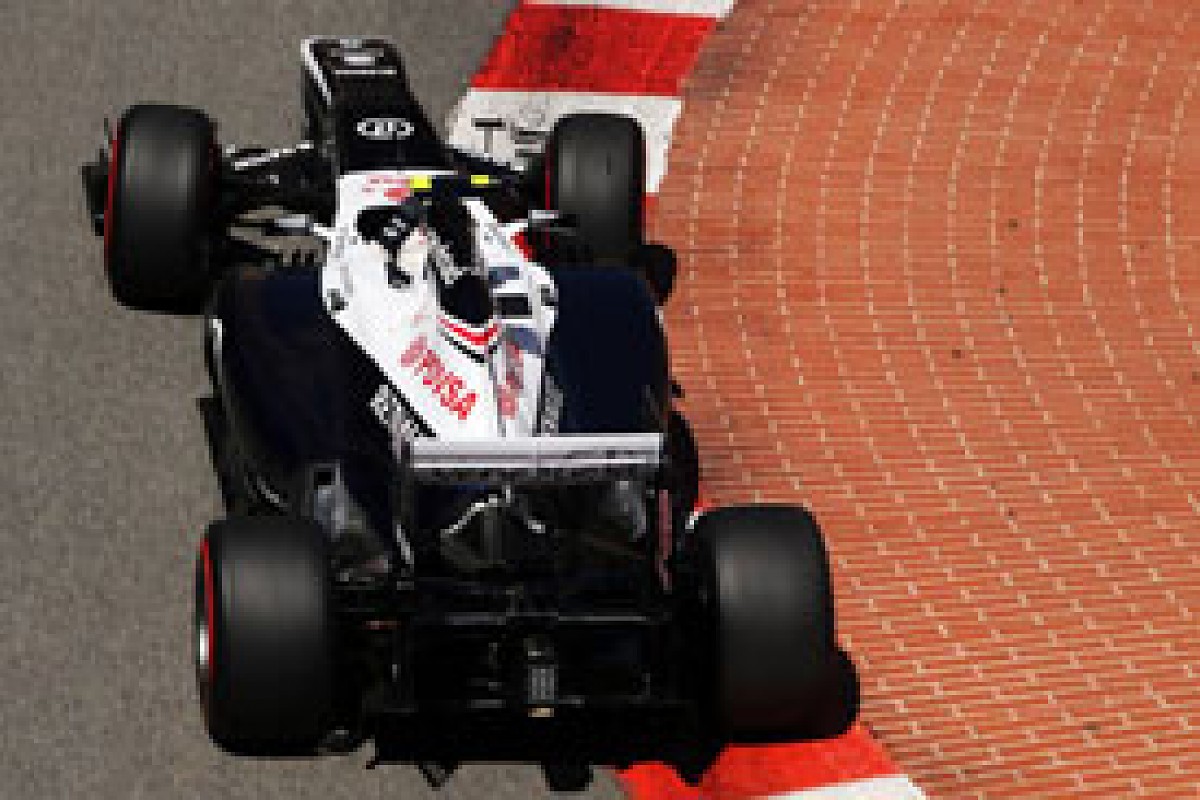 Finances remain a challenge despite the success of Williams's commercial arms © XPB
"We have a great partner community at Williams at the moment, we have a bout 25 partners most of which are long-term and lock-in to next year anyway. We have got to do some work to ensure we secure the greatest budget that we possibly can for next year and that's my responsibility so that's where I am focusing at the moment.
"It's not an easy market but I don't have any doubts that we will achieve the budget we need."
Since 2011, Venezuelan energy company PDVSA has been the central pillar of that budget. Believed to be worth approximately £30 million a year, there have been question marks about whether the death of Venezuelan president Hugo Chavez in March might threaten it.
But despite that, not to mention the fact that many other teams would be very happy to prise PDVSA away from the team, Williams is confident about the future of that deal.
"PDVSA are a long-term partner of the team," she says. "They will be around with us next year."
The key question is, can Williams put its budget to good use?
There have been too many false dawns for the team over the past decade or so. Fortunately, Williams is not presenting Symonds as a false messiah, just a high-quality, experienced technical leader with a proven track record.
What is most encouraging is that his arrival is not regarded a panacea. For now, the seemingly eternal question of if and when Williams will return to the top is not any closer to being answered one way or another. Certainly, one individual cannot make the difference between success and failure.
But what is most encouraging is that the team is fighting hard to ensure that the likes of Ross Brawn will not regard Williams scoring points as worthy of observation in the future.