The term 'pay driver' has become ubiquitous and with good reason. But just because the decline of manufacturer participation and sponsorship dollars has put many teams in the position where they cannot simply employ the best available driver categorically does not mean that everyone who gets into a grand prix car is automatically a no-hoper.
Take last week's young driver test at Silverstone. While frustratingly diluted by the necessary step of allowing teams to use race drivers to evaluate the new Pirelli tyres, which will be used from this weekend's Hungarian Grand Prix onwards, the majority of the 19 'young drivers' had every right to get into the cockpit of an F1 car.
Yet still, the sweeping generalisation of the pay driver tag has been lazily applied, in many cases by people who would struggle to name half-a-dozen GP2 and Formula Renault 3.5 drivers.
F1 teams have a profoundly patchy record when it comes to spotting potential stars and, in particularly, properly developing them. Today, it is close to impossible for any young drivers to get chances to get behind the wheel of a grand prix car, let alone complete the kind of mileage needed to put a driver like, for example, Lewis Hamilton on the grid for a rookie season as something approaching the finished article in 2007.
But none of that means that dismissing everyone who gets near F1 as a pay driver is a valid position. What's more, there are pay drivers and there are pay drivers and there were examples of drivers paying for their outings whose junior records are more than respectable.
While it might not fit in with your world view, the majority of them were there with good reason.
Rodolfo Gonzalez and Nicolas Prost are not going to be getting anywhere near an F1 seat on merit and while Susie Wolff did a very respectable job she has not raced a single-seater for eight years. None of that trio are names that would crop up were you to try to produce a list of the 19 best junior prospects, especially as two are over 30.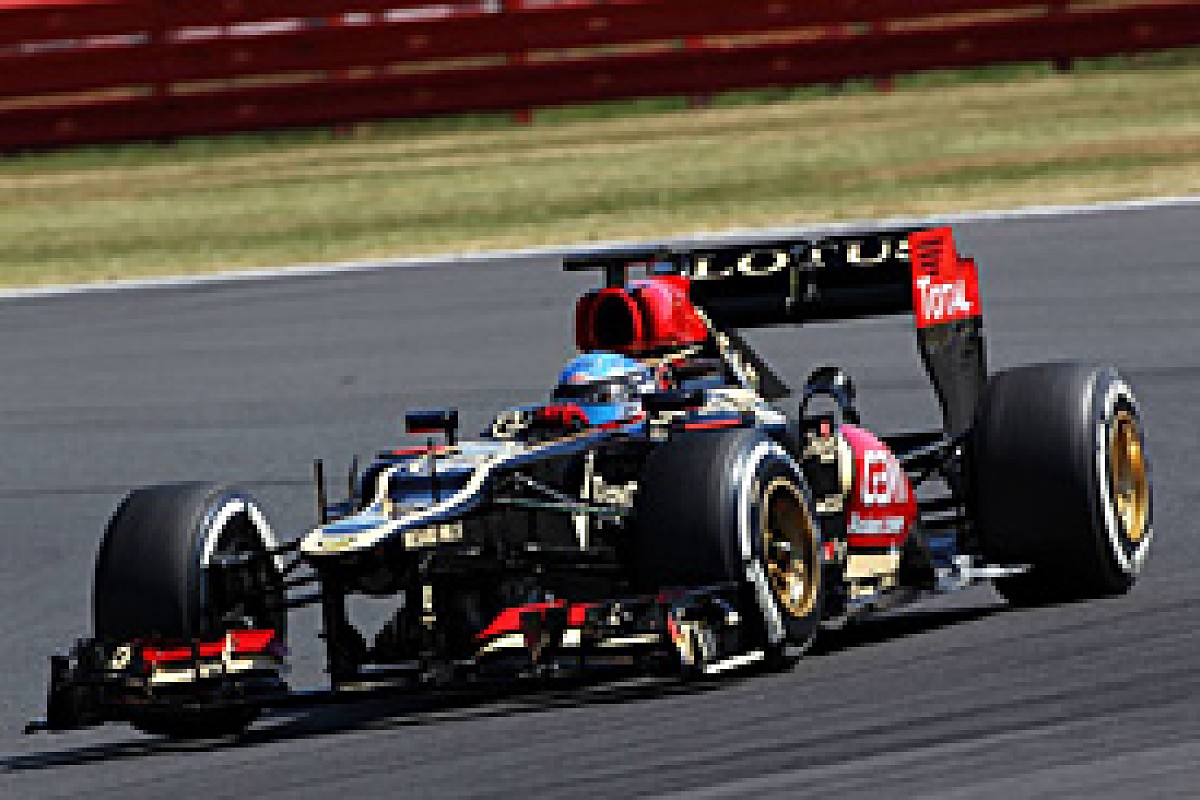 Nicolas Prost in action at Silverstone © XPB
The same could perhaps be said about Japanese Kimiya Sato, but although he required funding for his outing with Sauber he is second in the Auto GP championship. Still I'm not comfortable lumping him in with the three above.
Then we have the in-between category, drivers who are there on merit for the quality of job they do but who are not in the spirit of the young driver test. Namely, McLaren duo Gary Paffett and Oliver Turvey and Ferrari's Davide Rigon. All three are classic test drivers. It would be a surprise if any of them ever start a grand prix, even though all three have shown sufficient ability to cut it at the top level and Paffett, in particular, can feel very hard done by for never having landed a break.
This shows a weakness of the young driver test regulations, which should surely have some kind of age cap. But even a generous ceiling of, say, 30 would eliminate Paffett from contention, as would a generous mileage cap.
To give McLaren its due, not only is it one of the more active teams in terms of its junior programme, but team principal Martin Whitmarsh was refreshingly candid about his squad's strategy when I asked him about it ahead of last year's young driver test.
"Yes, but everyone has been doing that," he said when asked if running the likes of Paffett wasn't in the spirit of the young driver test. "If you are honest about it, the young driver test has been used by small teams for revenue with money in front of talent and by the big teams for development.
"In fairness, we have hedged our bets because we have Kevin Magnussen and he is truly in the spirit. But I wouldn't claim that the others are in the spirit of it. It is a shame, but it is what we are allowed to do. We're trying to win just as everyone else."
Even so, removing the six drivers named above still leaves 12 names, all of which have shown enough to merit being blips on the F1 radar irrespective of whether they are paying. They are:
- James Calado (Force India junior)
- Johnny Cecotto Jr (Monaco GP2 winner)
- Antonio Felix da Costa (Red Bull junior)
- Tio Ellinas (Marussia junior)
- Robin Frijns (Sauber junior)
- Dani Juncadella (Mercedes junior)
- Daniil Kvyat (Red Bull junior)
- Kevin Magnussen (McLaren junior)
- Alexander Rossi (Caterham junior)
- Carlos Sainz Jr (Red Bull junior)
- Will Stevens (Caterham junior)
- Davide Valsecchi (GP2 champion)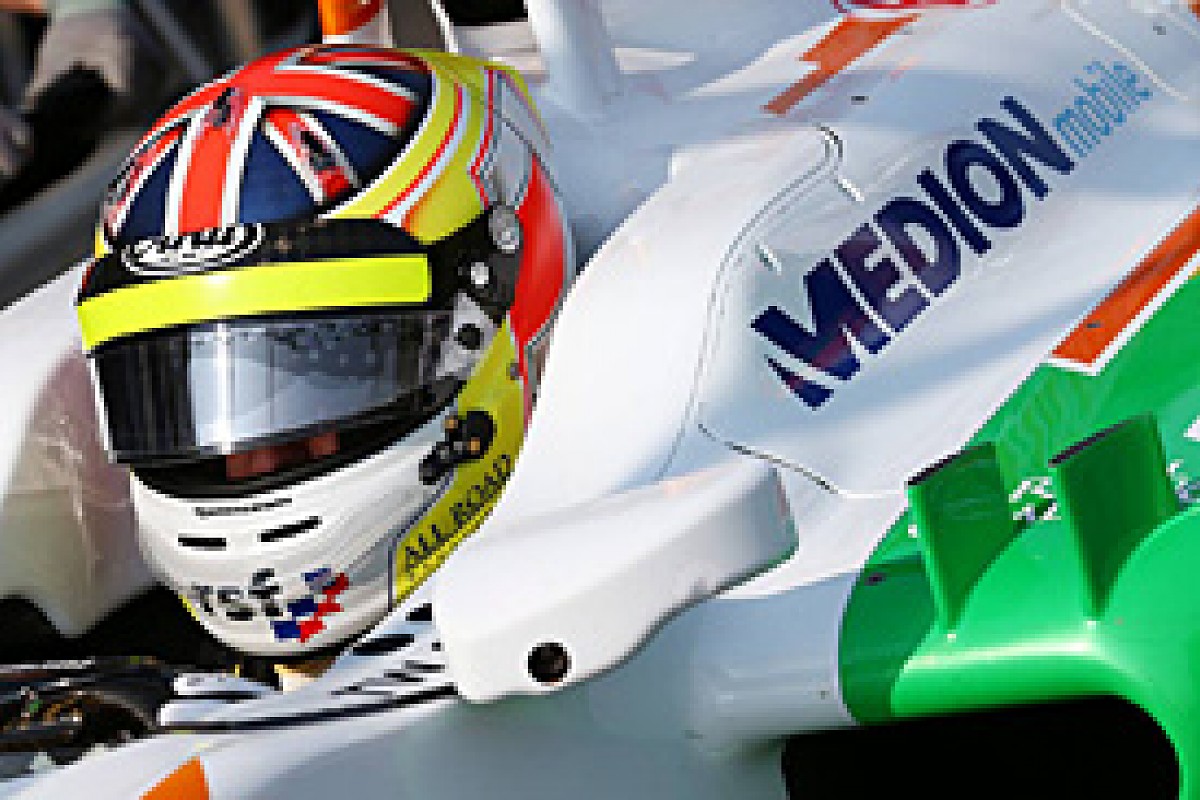 Calado is set to become Force India's reserve © XPB
Even within that list, there is a wide spread of abilities, but it is not offensive to see any of them sitting in a grand prix car. For example, while I've been critical of Cecotto in the past, specifically for occasionally mindless driving in GP2, this is a guy who has two (genuine) pole positions in the category in Monaco and a win there last year.
Granted, GP2 does not have the same depth of ability on the grid that it has done in the past, but it remains a very significant series in which feature race wins do not come by accident.
The bottom line is that 10 of the names on that list have won races (without the assistance of reversed grids) in one or more of GP2, Formula Renault 3.5, GP3 or European Formula 3. Of the others, Caterham's Will Stevens has won races in Formula Renault 2.0 and his consistent race performance mean he is currently third in FR3.5, while Daniil Kvyat has also been hugely successful in Renault 2.0 and made the podium in both F3 and GP3.
As for the teams involved, the majority of them have picked up these drivers based on their performances. You can certainly quibble over whether better drivers have been left on the shelf, but that's because of poor judgement rather than chasing the money.
What's more, Calado is set to be given the Force India reserve driver role off the back of his performance. Considering he has been given this chance even though his GP2 season has been superficially disappointing (a difficult-to-detect crack in the chassis sustained in a crash in the season-opener in Malaysia stymied his progress), all credit to Force India for picking another driver of real promise.
After all, the Silverstone-based squad has fielded three reserve drivers in the past, backing up its judgement with track time during Friday practice. Nico Hulkenberg, Paul di Resta and Jules Bianchi have not exactly done badly out of it.
The bottom line is that the young drivers on show at Silverstone were not the top 19 prospects. But a good number of the dozen 'worthy' names mentioned would be among them and the rest would be valid contenders for a shortlist.
Is it perfect? Far from it. But there are a decent number of teams at least trying to invest in the future at the same time as having to take economic factors into account.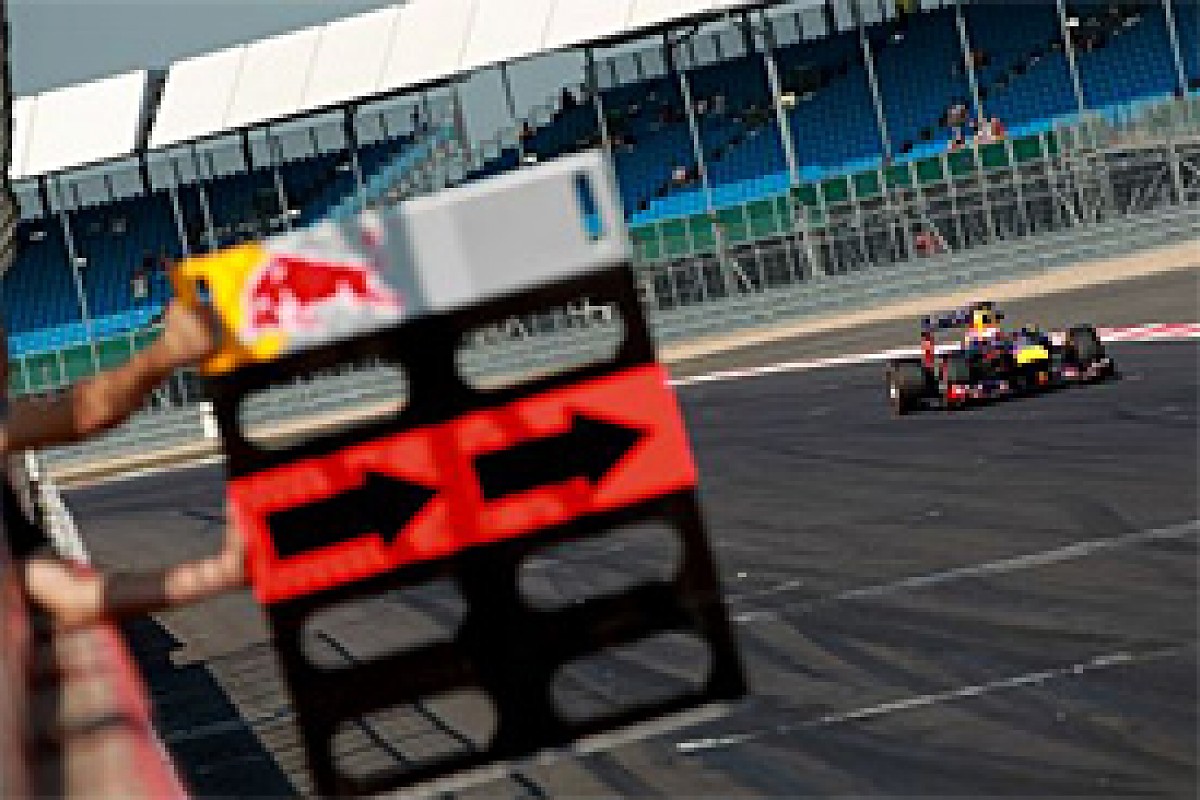 Some of the drivers seen at Silverstone will race in F1 eventually © LAT
But just because it isn't perfect does not mean it is a complete disaster. At Silverstone last week, some future grand prix drivers unquestionably appeared and if you look back at it in 10 or 15 years' time, chances are some of the names will have gone on to make a real success of themselves.
And in these very difficult times, that is at least grounds for some encouragement even though F1 needs to do a hell of a lot better when it comes to developing the drivers of the future.
At the very least, what happened at Silverstone deserves more than a waft of the hand and a lazy dismissal from those not paying attention.
Just because your favourite driver, who might very well have deserved to be there in an ideal world, didn't get a chance doesn't mean that all those who did should be written off.