Some will doubtless decry this as sacrilege, but Red Bull should sign Daniel Ricciardo instead of Kimi Raikkonen for 2014.
Raikkonen is an outstanding grand prix driver, who has done a superb job since returning with Lotus. He is eminently capable of fighting for the world championship in the right car. And he is a points-scoring machine, finishing in the top 10 in 28 out of 29 races since his comeback.
Given that what Red Bull needs alongside proven superstar Sebastian Vettel is a driver who guarantees it a strong haul for constructors' championship reasons, Raikkonen is as close to a dead cert as you can get. After all, he has outscored Mark Webber 323 points to 272 in a less competitive (if more reliable) car over the past 18 months.
What's more, it would be fascinating to see how the 2007 world champion fares against Vettel. If the German is a four-time world champion at the start of next season, what better motivation could he have to ensure he keeps delivering than a driver of Raikkonen's calibre alongside him?
Sounds like a compelling case to sign Raikkonen, right? Perhaps it is. But this is not about arguing against signing Raikkonen but for Ricciardo.
First, the negatives. Ricciardo has not got the experience or the track record of Raikkonen. Chances are, he will bank fewer points in the first season and he is unquestionably more of a risk. In short, he is not the sure thing that Raikkonen is.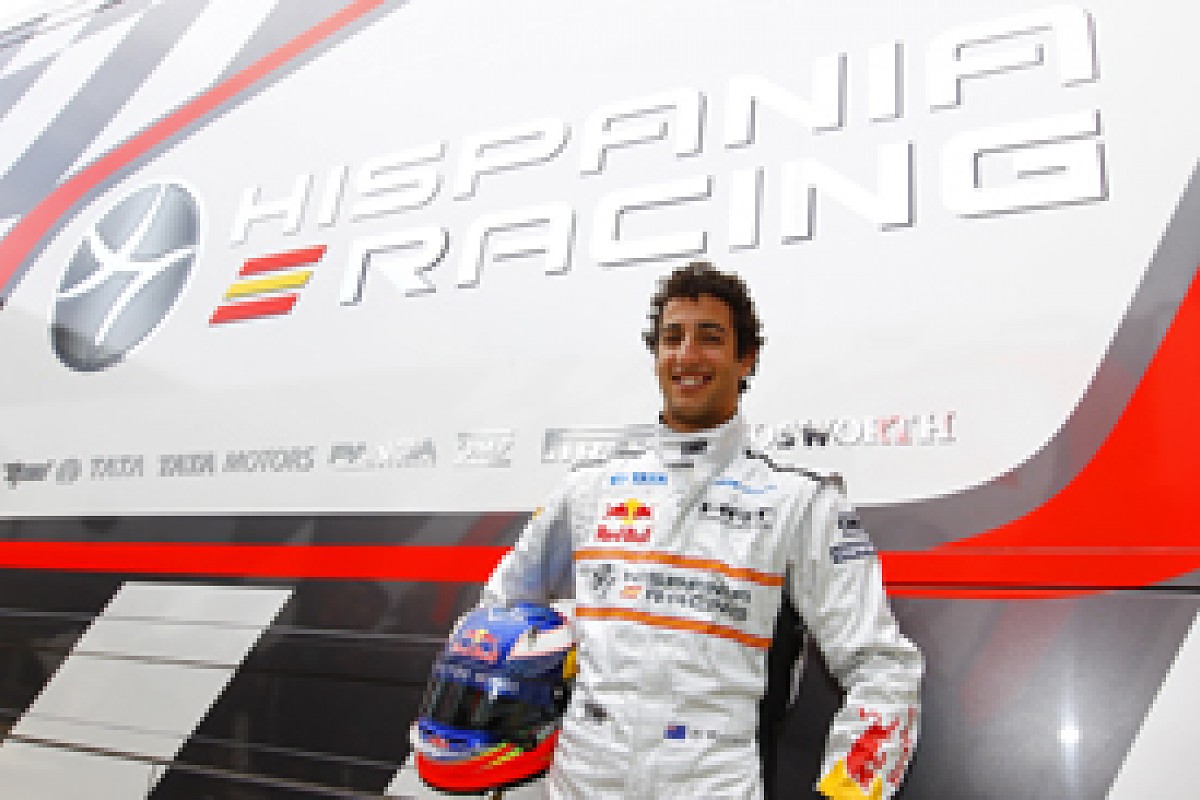 Red Bull placed Ricciardo at HRT for his F1 debut in 2011 © LAT
But he has been making impressive progress in Formula 1 since being thrown in at the deep end with HRT at Silverstone in 2011. That weekend, Ricciardo was far from happy with his own performance, particularly when it came to tyre management, but that was to be expected.
While he progressed well through that half-season, in the first half of his first full year in F1 - at Toro Rosso alongside Jean-Eric Vergne - he was disappointing. But after using the August break to put some serious thought into his approach, he came back strongly.
At Suzuka, where he kept a faster Michael Schumacher behind in the closing stages to earn a point that, by rights, was not his, he first convinced me that he really did have the potential to deserve a Red Bull seat.
There, he showed one of the key qualities of a top driver. The ability to turn a nothing result (11th) into a point despite the odds being against him. After all, Schumacher, on fresher rubber, had closed from over eight seconds behind to on Ricciardo's tail in just nine laps but then found the door firmly closed.
It also shows another even more promising quality: the ability to think, analyse and improve.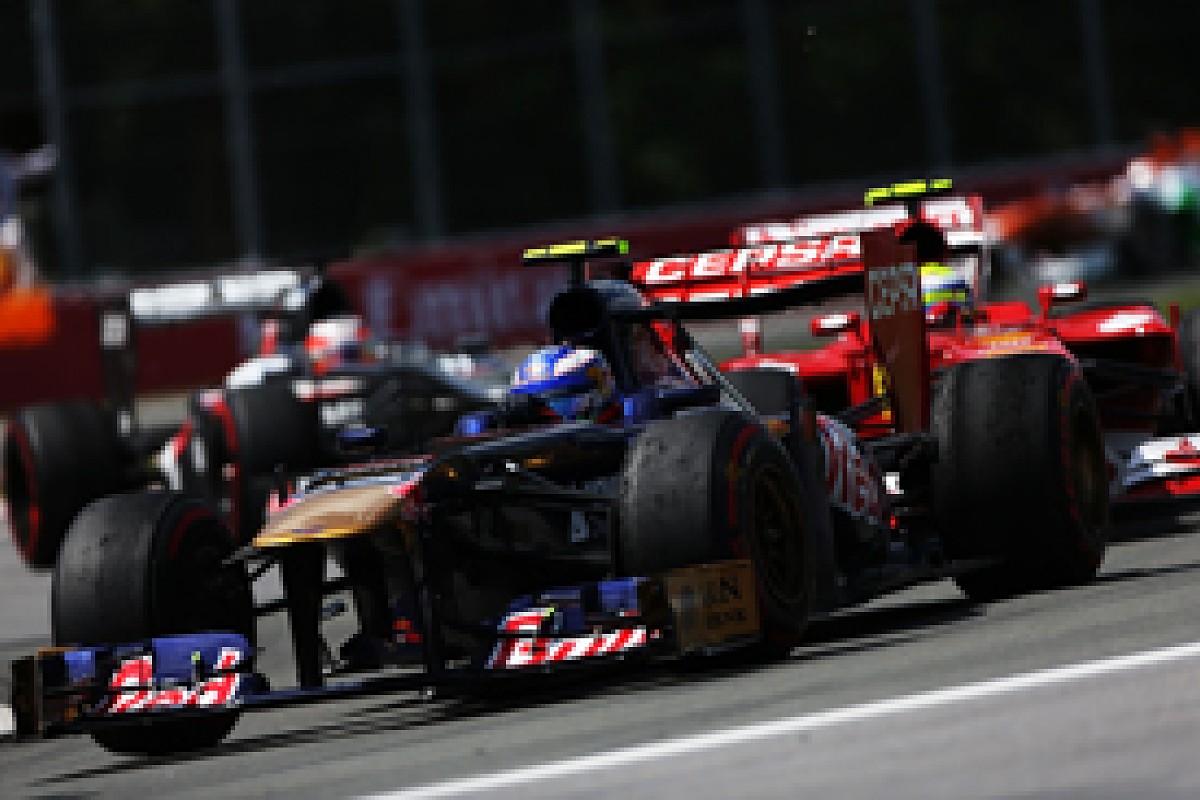 A poor weekend in Montreal prompted a rethink © LAT
We've seen that this year as well. For last year's August break, read this year's three-week gap after the Canadian GP. Ricciardo came off the back of two very poor weekends during which team-mate Vergne had excelled. He had a good idea Webber's seat might become vacant and knew that his timing could not have been worse.
So what did he do? He went back into analytical mode. Before the British GP, he and the team sat down to look at the way they approach weekends, the set-up philosophy, and developed a far more coherent approach.
Previously, too many things were tried without reason. In Britain, this was not a big deal because the Toro Rosso was strong all weekend. In Germany however Friday did not go well - but the right car changes yielded results, allowing Ricciardo to overachieve in qualifying and make Q3.
While he ended the race 12th - largely because Toro Rosso regressed to the mean - this weekend was worth more in showing Red Bull what he could do than his strong Silverstone performance.
Crucially, it also shows that Ricciardo can be compatible with Vettel's work ethic. Vettel and Adrian Newey don't favour trial and error and Ricciardo has shown his potential to work on something approaching their kind of ethos and level.
This is a key area for Red Bull. It's clear that Ricciardo is stunningly quick in a car he is at one with. Look at Bahrain last year where he qualified sixth with a qualifying lap that was, for much of its length, actually quicker than Vettel's pole time.
A sublime qualifying lap at Sakhir in 2012 was one of Ricciardo's F1 highlights so far © LAT
There is no doubt Ricciardo can stick a good car on pole and win, but what he needs to prove is that he can duck and dive, salvage a result out of a poor weekend, show the mental strength to bounce back. In Bahrain last year he went to pieces after a poor getaway. In Germany, he showed he is at least on the right track.
He is not the finished article on that score; far from it. But the general trend is still towards improvement, in contrast to Vergne who has a lot of potential but has struggled to string everything together consistently.
Just how good Ricciardo can become is still up in the air. But the time is coming when he needs to be put in a top car against a gold standard team-mate to know for sure.
With the right attitude - which Ricciardo appears to have - there is a huge amount to be learned from Vettel's way of working, so the environment will be right to give him every opportunity to blossom.
If he does, Red Bull will have at worst a strong number two to bolster its constructors' championship aspirations and, at best, a driver who can push Vettel and possibly even lead the team in the long-term.
There are several other tangential reasons for Red Bull to choose Ricciardo. For one, he's cheaper and younger than Raikkonen. Not that either of those factors are particularly relevant given Red Bull's spending power and the fact that Raikkonen is hardly on the brink of retirement.
He is also mouldable into the kind of driver that Red Bull requires. For all his strengths, Raikkonen has a specific way he wants to do things and allowances have to be made for his way of working, something that Lotus has given him. From that perspective, chances are Ricciardo will slot in more easily even though it is important to recognise that Raikkonen's apolitical approach will allow him to work well alongside Vettel.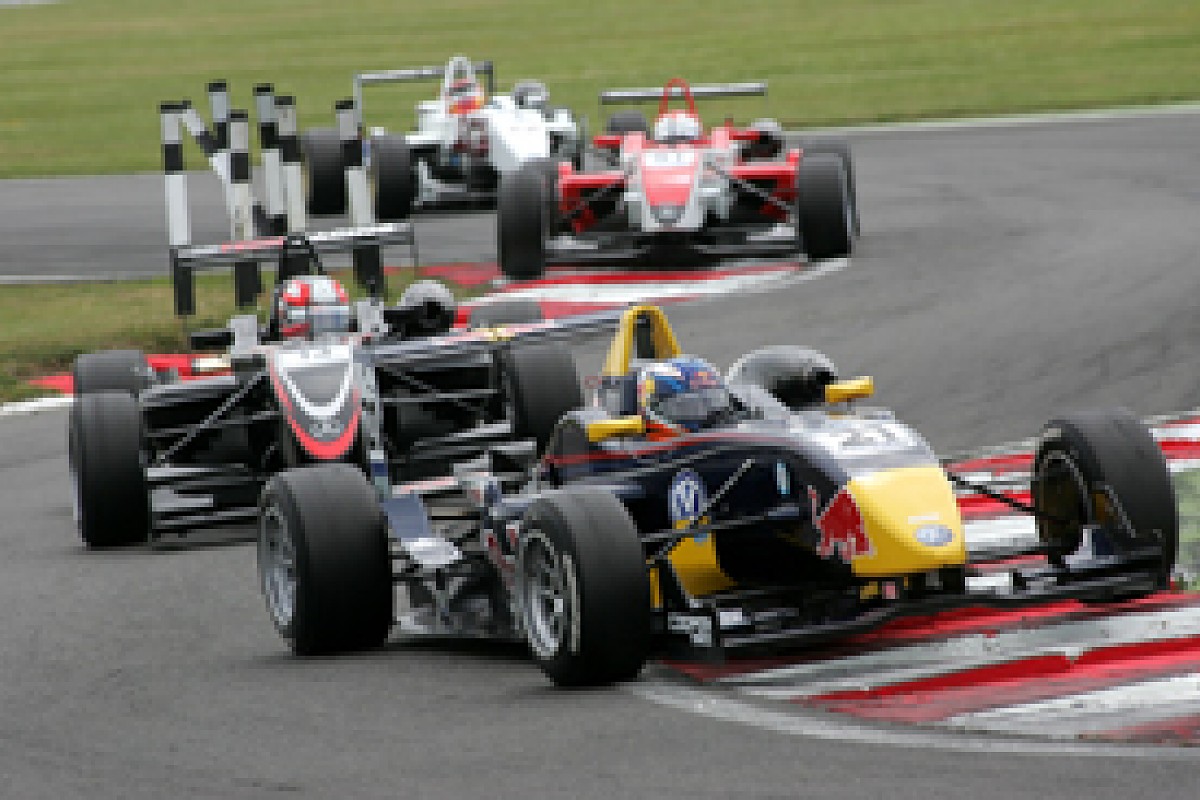 Red Bull guided Ricciardo's whole junior career © LAT
Red Bull has made a virtue of creating the drivers it wants. It was, along with BMW, the architect of Vettel and has done the same with Ricciardo since Formula Renault 2000. That is not a reason to sign him on the basis of needing a return on investment - because throwing good money after bad makes no sense - but it should ensure a driver compatible with the team and brand both on and off-track.
Ultimately, those final points are minor. What is core are performance and consistency, speed and points. Results are everything.
At Silverstone this week, Ricciardo has the chance to answer some of the questions Red Bull cannot answer through analysing his Toro Rosso performances.
He's in the same car, on the same track the race drivers were on a matter of weeks ago. The test is not all or nothing, but the data gathered at Silverstone will allow Red Bull to fill the gaps in its knowledge about Ricciardo.
Another quality of top drivers is their ability to perform under pressure when opportunity knocks. Circumstances - namely the Pirelli tyre problems - have made this chance for Ricciardo.
Ricciardo is the more forward-thinking choice for Red Bull, one that, while more of a risk, also offers vast potential rewards.
He has his chance. Now it is down to him to take it.