DRIVERS
• Sebastian Vettel has never won his home grand prix, and has scored only one podium at the Nurburgring, second in 2009, behind his Red Bull team-mate Mark Webber. Nevertheless he has always scored points in his home race and he has also always qualified in the top 10.
• Webber scored his maiden pole and win here back in 2009. He was on pole again for the next Nurburgring F1 race in 2011, when he finished third, outfoxed in the pitstop sequence by Lewis Hamilton and Fernando Alonso. He beat his team-mate Vettel in qualifying in both races held here, and has finished on the podium in his last three races at the track.
• Alonso won last year's German GP at Hockenheim from pole (the last Ferrari pole to date). He has won plenty of races in Germany, both at Hockenheim (2005, '10, '12) and at the Nurburgring (2005, '07).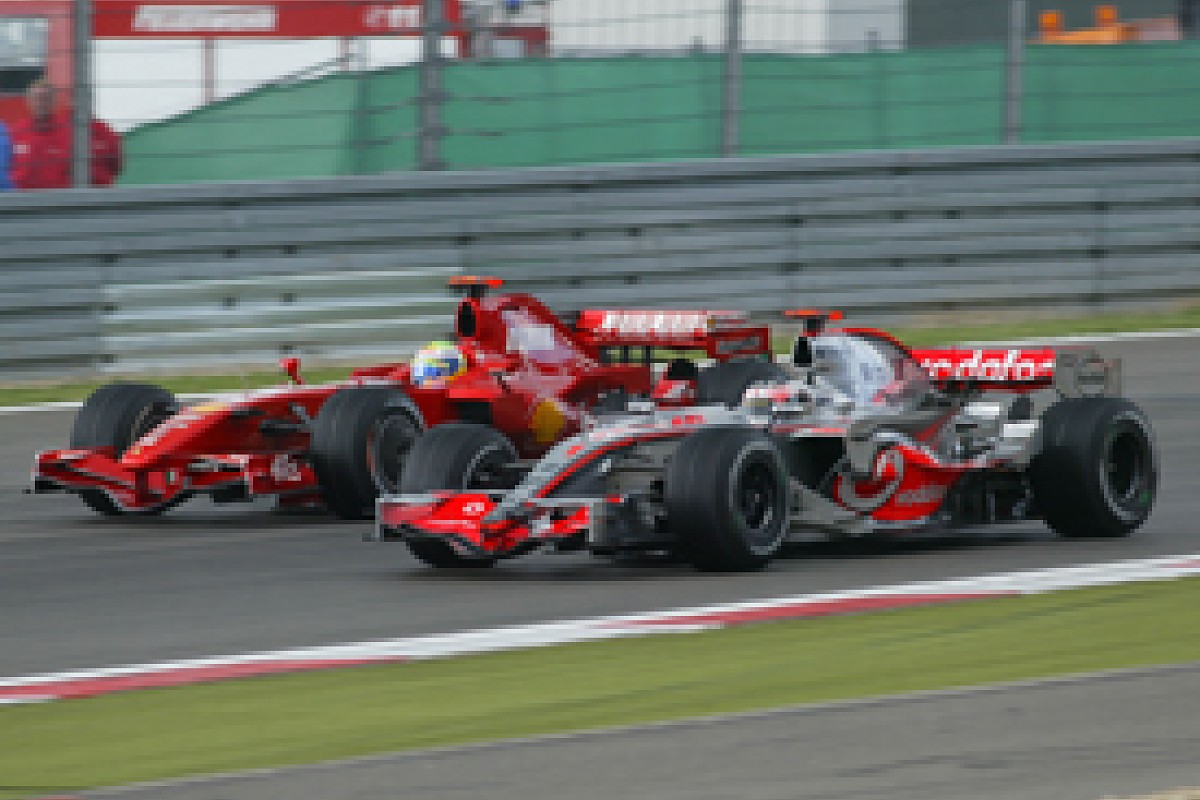 Alonso's 2007 Nurburgring victory was one of his greatest © XPB
He has taken four podiums at this track and scored one pole (2006). He is one of the two drivers who boast multiple wins at both German tracks, with three victories at Hockenheim and two at the Nurburgring. The other one is Michael Schumacher (five wins at the Ring and four at Hockenheim).
Since joining Ferrari, Alonso has always scored impressive results in the German Grand Prix: he always finished first or second and always qualified in the top four.
• Felipe Massa finished in the top five in his last four races here, scoring podiums in 2006/07 and '09 and a fifth two years ago. His best qualifying result here is third in 2006/07. The two Ferrari drivers have the distinction of having finished all their races in Germany: Alonso 16 times and Massa 14.
• Jenson Button has only been on the Nurburgring podium once: third in 2004 behind the Ferraris. In his last four races here he retired three times. His last Nurburgring points came in 2009 with Brawn, when he was fifth. His qualifying score is also below par here, as he was outqualified by his team-mates 8-2.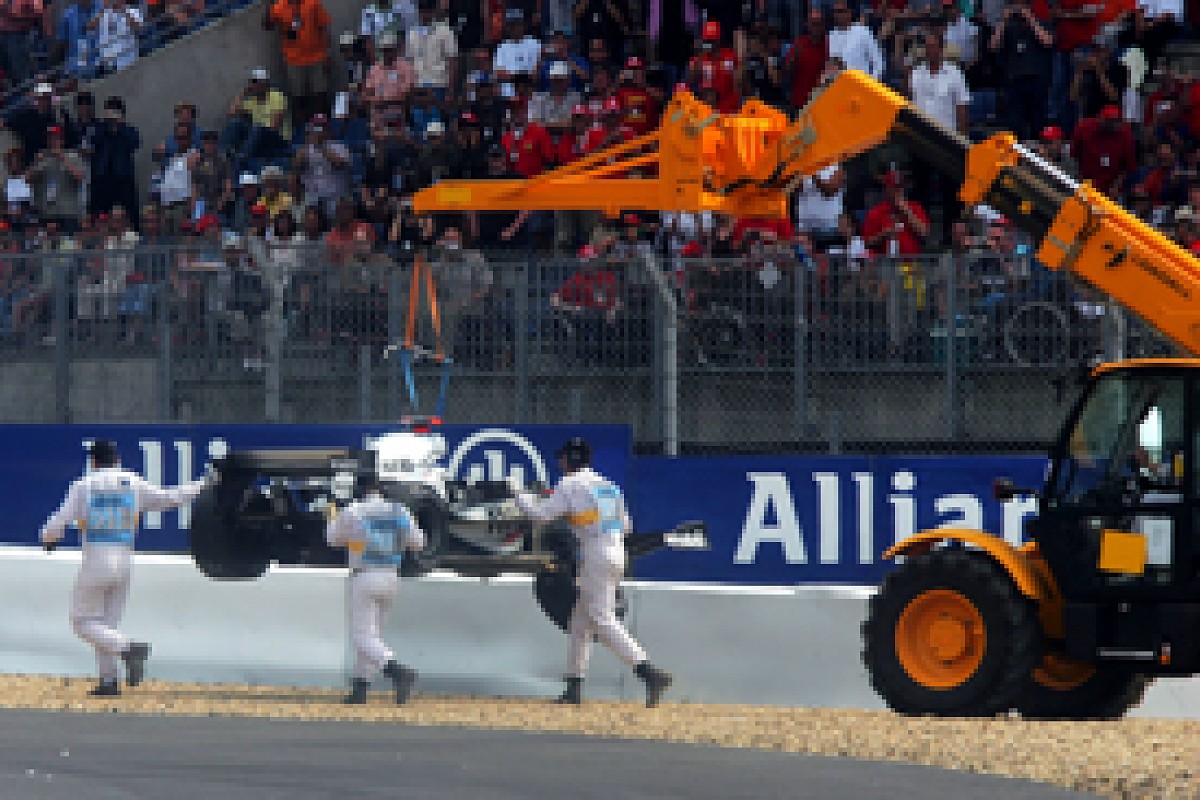 Raikkonen was one lap away from a Nurburgring win in 2005 when things went spectacularly awry © XPB
• Kimi Raikkonen has scored only one podium out of his eight races at the Nurburgring: third in 2002 behind the Ferraris. He retired here five times (2003-05, '07, '09) and saw the chequered flag for the last time in 2006 in fourth. He was leading up to the last lap in 2005, but a suspension failure put him out of the race, which was eventually won by Alonso.
• Nico Rosberg finished fourth in 2009, having started from 15th. He also produced a great comeback in 2006: seventh, starting from 22nd.
• Hamilton won the last race held here two years ago, with a decisive passing move on Alonso. It's his only podium at this track. He won also at Hockenheim, back in 2008.
TEAMS
• Red Bull scored a pole and win double here in 2009 with Webber and a third with Vettel two years ago. Since 2009, it has always scored points with both cars in the German Grand Prix, regardless of the venue.
• Ferrari holds the record of wins for a single grand prix with 21 in the German Grand Prix (that beats its 18 in Italy, 17 in France, etc.). Its closest rival is McLaren, with 15 wins in Monaco. Ferrari has won at the Nurburgring 14 times, the first in 1951, the last in 2006. Its tally is higher than the sum of its current rivals: McLaren 5, Williams 3, Lotus (in all guises) 2, Mercedes and Red Bull 1.
• McLaren won the last race at the Nurburgring in 2011 with Hamilton, and has won the German GP eight times.
• In 2011 Mercedes posted a seventh at the Nurburgring with Rosberg and an eighth with Michael Schumacher. It was only on the podium once at the old Ring: in 1954 when Juan Manuel Fangio won from pole.
• Williams had reached the podium nine times at the Nurburgring, winning three races, the last one 10 years ago with Ralf Schumacher.