The British Grand Prix marks the start of a run of three races before the August break that will crystalise the narrative of the season.
With Vettel claiming his third victory of the year in Canada earlier this month, extending his world championship lead to a formidable 36 points, now is the time for one of the chasing pack to establish themselves as his leading challenger.
But to do that, they will have to beat Vettel and Red Bull first. The team's recent record at Silverstone is formidable, even by its lofty standards. It's won the British GP three times in the past four years and the one it missed out on, to Ferrari and Fernando Alonso in 2011, featured both Vettel and Mark Webber on the podium.
If Red Bull manages to take a fifth win it will be a devastating blow for the opposition, in particular Ferrari, for Alonso's victory in Spain, a circuit putting similar demands on the car to Silverstone, shows that this should be its kind of track.
Felipe Massa has already suggested that this race is the start of a sequence that holds much promise for Ferrari, so defeat to Red Bull here would be a significant blow.
But if it is an all-Red Bull affair, the question of which driver prevails is not clear-cut. Webber has taken two of those Silverstone victories, the second last year. All the signs currently point to Vettel, who has outqualified Webber at every event so far this season, but this is one of the races the Australian will have earmarked as a potential victory. Then again, you would have said the same thing about Spain and Monaco.
MERCEDES TYRE WOES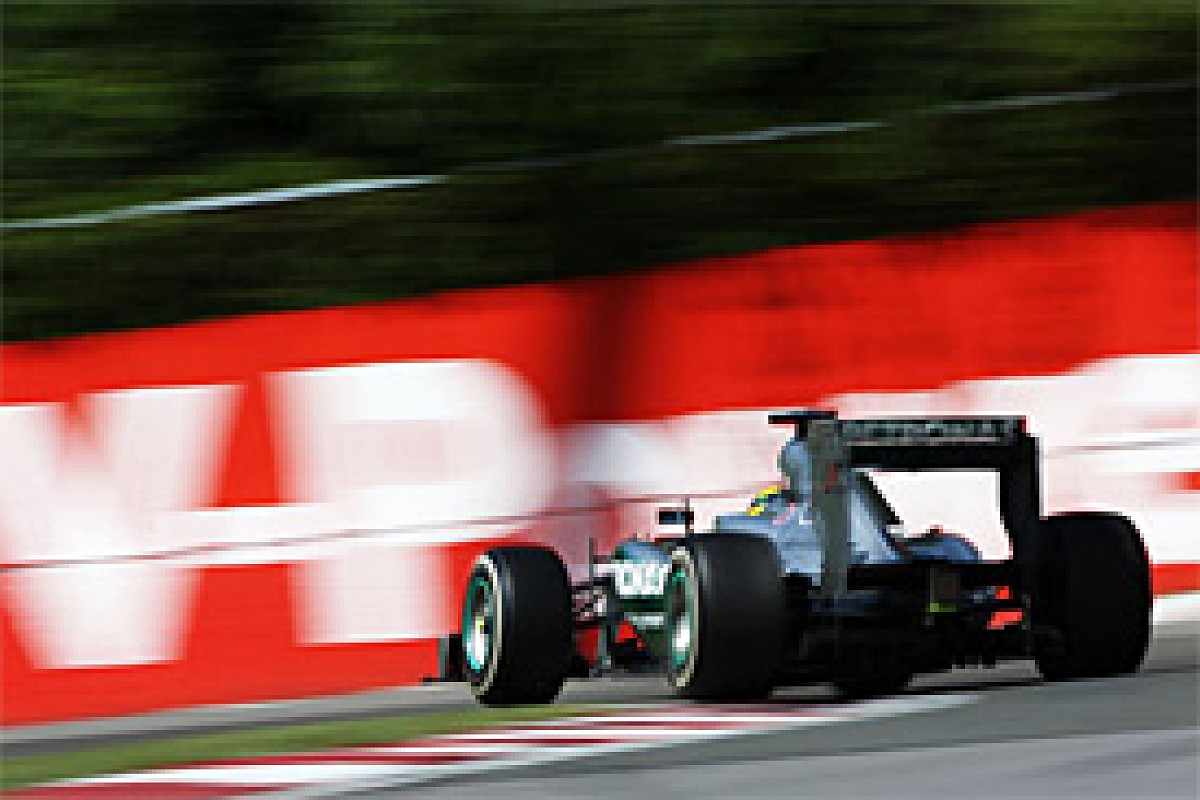 Silverstone will be a true test for Mercedes © LAT
With the tyre test controversy dominating the headlines over the past week, rivals will be sure to keep a close eye on the progress of Mercedes at Silverstone.
Its car is quick - seriously quick - and should allow Nico Rosberg and Lewis Hamilton to challenge for pole position. But will it make its tyres last well enough to contend for victory?
Mercedes, which was found guilty of an illegal test by the FIA's International Tribunal, is stuck between a rock and a hard place.
If it's able to win, there will be plenty of rivals willing to take pot shots at it on the basis that the Barcelona test allowed that to happen. If it struggles, that's bad news for its prospects for adding to Rosberg's Monaco victory.
HOPES FOR HOME WINS
For the first time since 2007, there will be a quartet of British drivers on the Silverstone grid, each with varying hopes of becoming the first home winner since 2008.
Hamilton won that race in imperious style, turning in one of the great wet-weather drives, and is comfortably the most likely of the four to triumph this year. The Mercedes will be fast, there's no question of that, but as always it's a question of whether the tyres will last.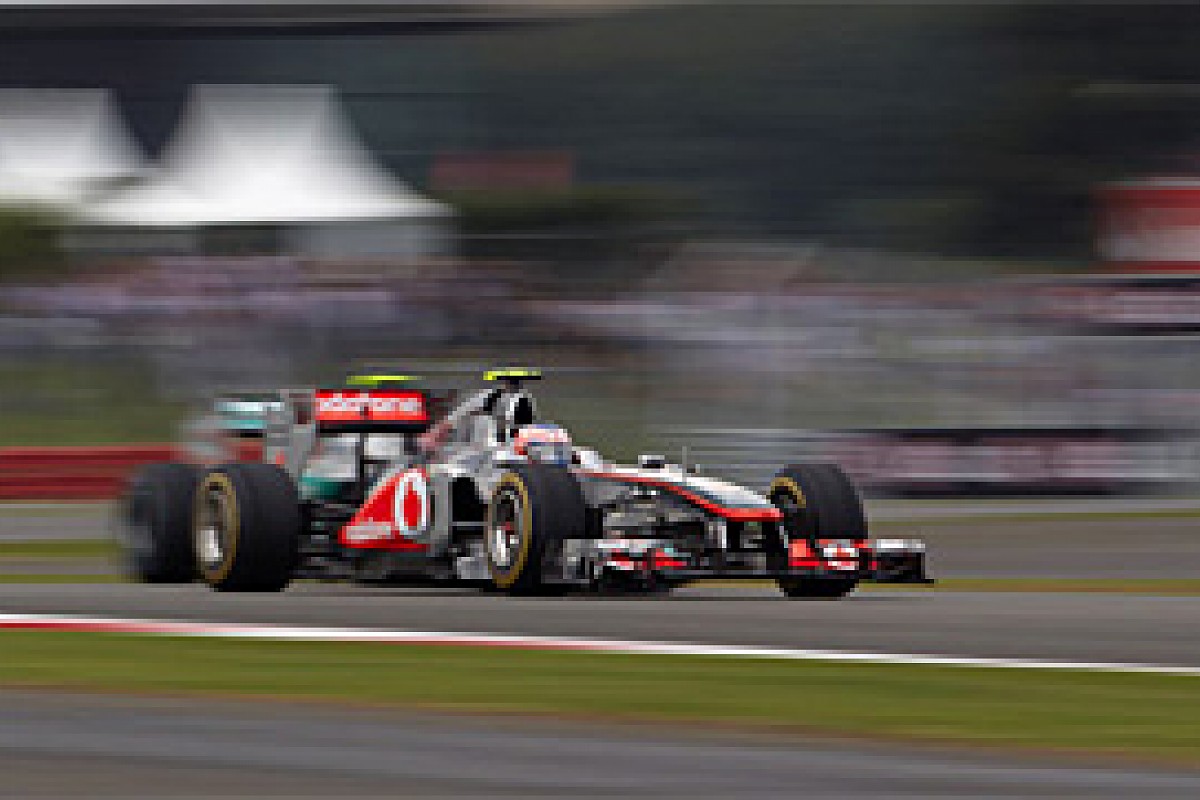 Button's poor home run is unlikely to end © LAT
Force India driver Paul di Resta is, on current form, perhaps more likely than Jenson Button to make an impact. While Silverstone has not been a happy hunting ground for him so far in F1, he has qualified well here in the past, taking a stunning sixth on the grid in 2011.
McLaren driver Button's infamous British GP podium drought looks unlikely to end, while for Marussia's Max Chilton simply qualifying off the back row and beating a Caterham or two would constitute a fine weekend's work.
A RAIKKONEN REVIVAL
After he won the Australian GP, it was eminently clear that Kimi Raikkonen needed Lotus to unlock more pace in its car for him to stay in world championship contention. Silverstone might prove to be the acid test of whether that's possible.
The Enstone squad has declared its major upgrade package to be the biggest of the season. Given good weather, Silverstone is a fine place to prove the quality of a new package and Lotus will need a major step forward if it's to be a threat for the front row.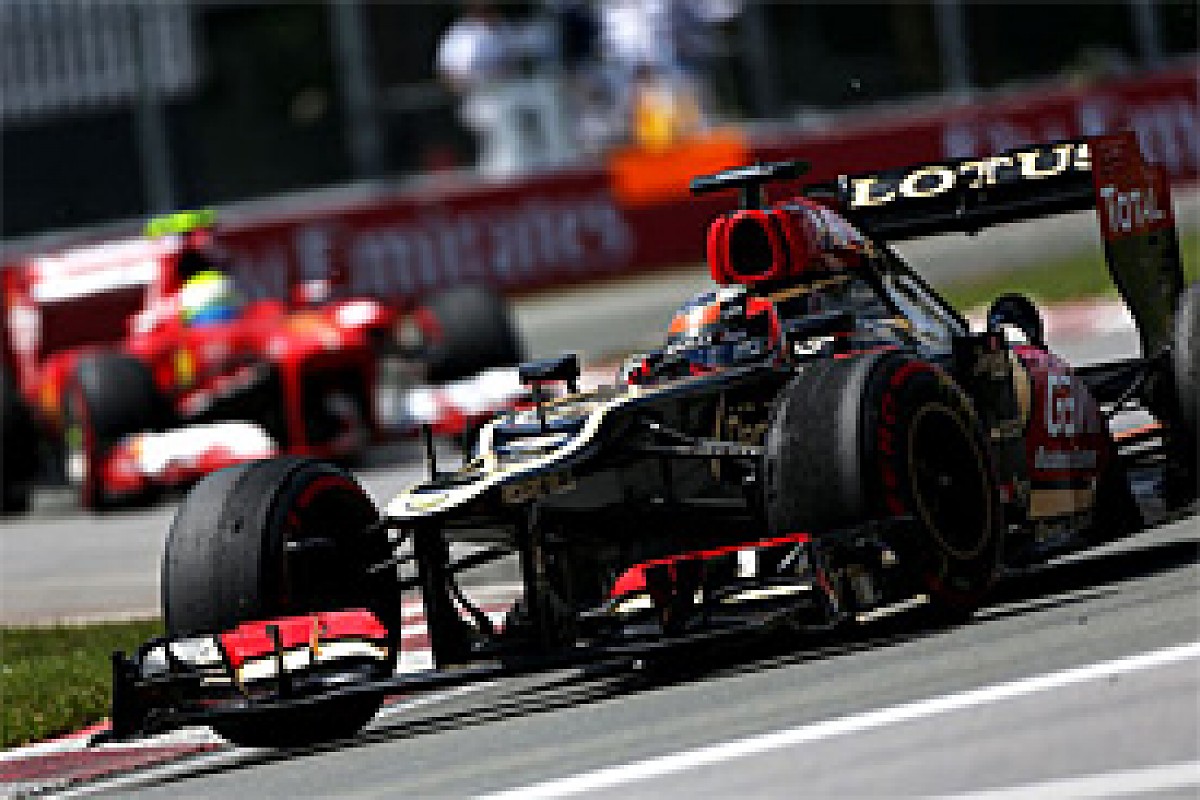 Raikkonen needs a strong result in Britain © LAT
If that's the case, Raikkonen should have no problem making a significant improvement on his haul of just three points in the previous two races.
But in order to re-establish himself as a credible championship contender, he surely needs to beat Vettel.
It's also worth keeping an eye on under-pressure team-mate Romain Grosjean, who is due a result and certainly has the speed to deliver.
RAIN AGAIN?
At the time of writing, the weather forecast for the British GP weekend is pretty good, but rain has rarely been far away either during the 2013 F1 season or in the United Kingdom in recent months...
With all teams bringing upgrades to Silverstone after visits to very specific circuits in Monaco and Montreal, all will be keen for a dry Friday.
As for who rain would favour on Saturday and Sunday, it's difficult to say. Given the twists and turns of the season so far, it won't need bad weather to make the British GP unpredictable.
TYRE STORY KEEPS ROLLING ON
The return to a more orthodox circuit means that there will once again be plenty of focus on the longevity of the Pirelli tyres.
Even though the two hardest compounds have been allocated, Pirelli has admitted that it could be, like Spain, another three/four-stop race. But much could depend on whether the rain stays away throughout the weekend and allows the track to rubber in.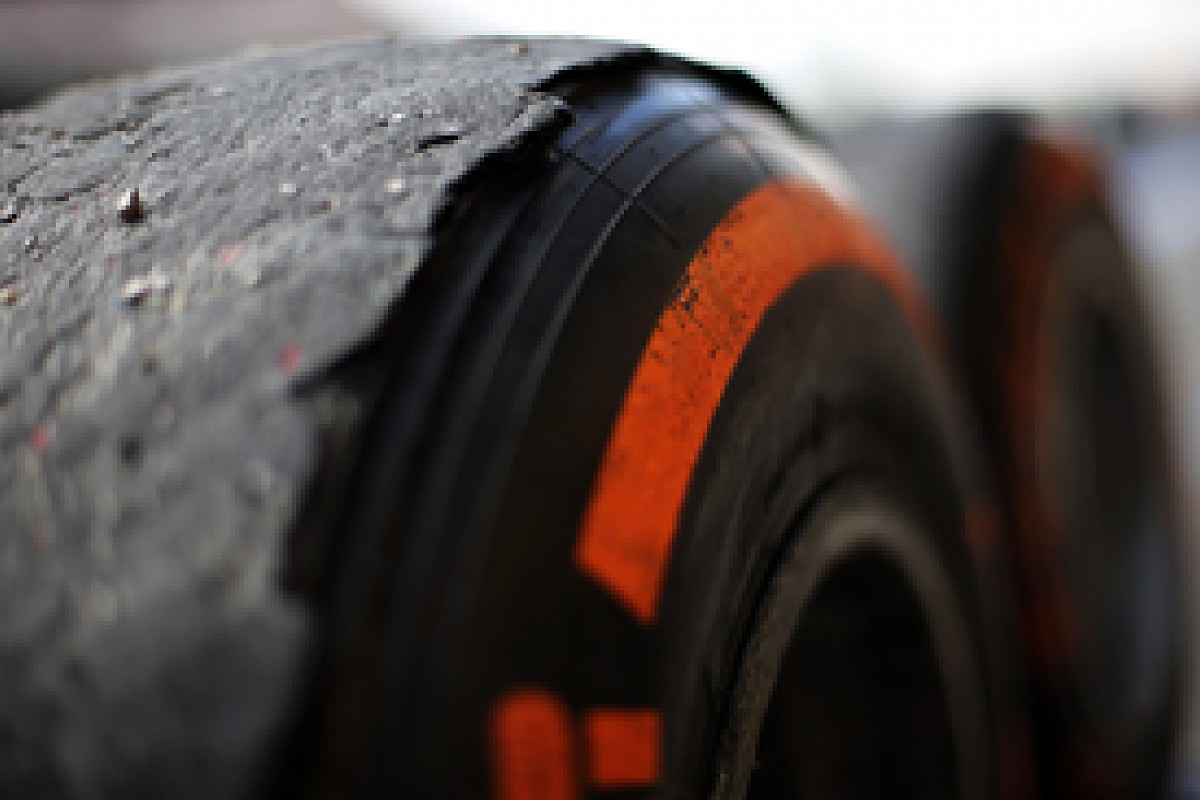 Pirelli tyres © XPB
It's also worth keeping an eye out for a repeat of the delaminations that struck earlier in the year. Pirelli is confident there will be no recurrence thanks to the introduction of what it describes as "a new bonding process connecting the tread to the steel belt, which is designed to eliminate the isolated delamination issues seen earlier this season".
Ideally, there will be little talk of tyres this weekend. But with the rubber, or more accurately the way each car uses the rubber, the prevailing performance differentiator right now, it seems there will be little respite.
WILLIAMS CELEBRATES 600
Williams celebrates its 600th grand prix at Silverstone, although in truth it won't hit the landmark until the following race in Germany. That's 600 grands prix for the current team, started as Williams Grand Prix Engineering in 1977 (running customer March chassis for that first year), not to be confused with the entries made by Frank Williams Racing Cars before that.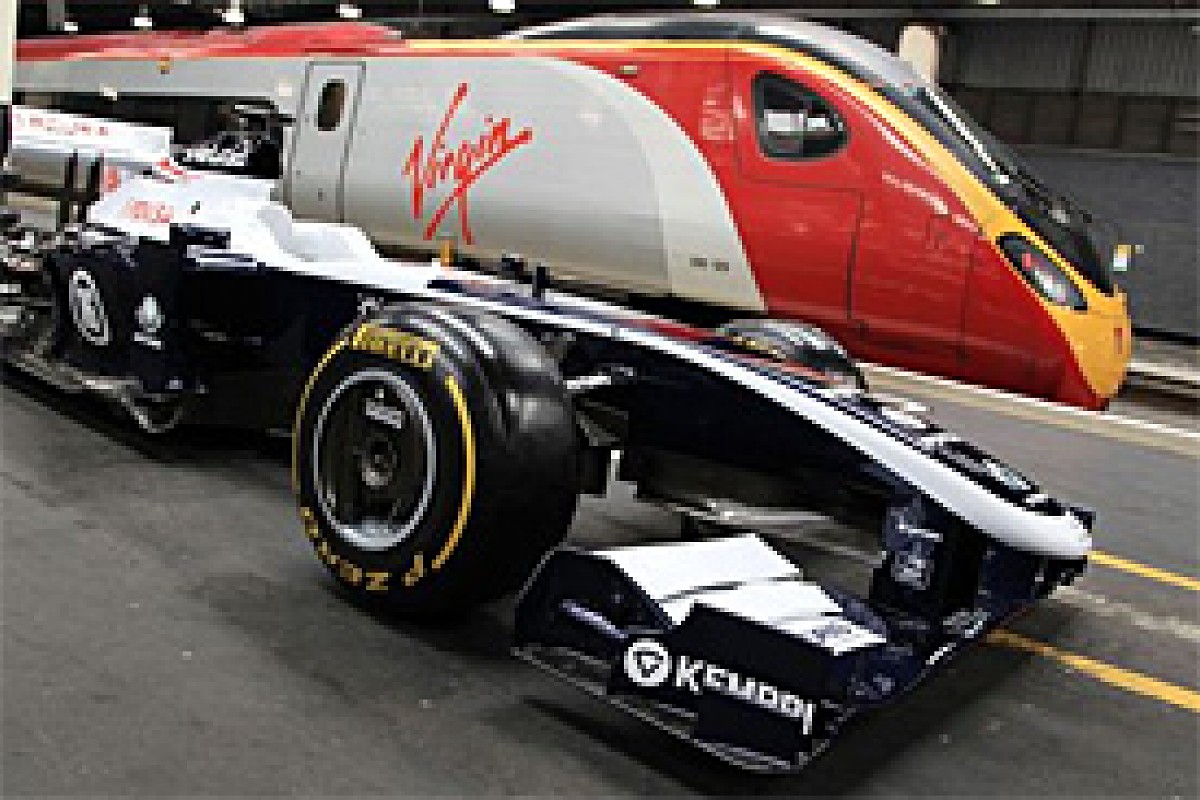 Williams will celebrate at Silverstone © LAT
Clear? Good. But the bottom line is that, regardless of the precise numbers, this is a remarkable achievement. More than a sixth of those races have been victories, although right now even scoring a point has proved beyond Williams.
Seven races without a point makes this the team's worst season since that debut campaign with the March in 1977. Even a 10th place on home soil would give it something to celebrate.
To read Sir Frank Williams' thoughts on this landmark, check out his column in the latest issue of AUTOSPORT magazine.