Jean-Eric Vergne has an impeccable sense of timing. With the moment rapidly approaching when Red Bull must decide who to pair Sebastian Vettel with in 2014, the 23-year-old has hit the most convincing run of his Formula 1 career.
As the cover story of last week's AUTOSPORT discussed, Kimi Raikkonen and Mark Webber are both on the short-list, but of the Scuderia Toro Rosso drivers only Daniel Ricciardo was considered a serious contender.
But Vergne, if he can sustain the level of performance he has shown during the past two race weekends, could yet force himself into serious consideration.
His Canadian Grand Prix weekend performance was outstanding. Had Valtteri Bottas not grabbed the headlines, it would have been Vergne who attracted rave reviews in qualifying.
For while Ricciardo was perhaps fortunate to make Q3, Vergne looked nailed on throughout as he thrived in the tricky conditions. Come the race he drove faultlessly, passing Bottas early on and keeping a vice-like hold on sixth place throughout.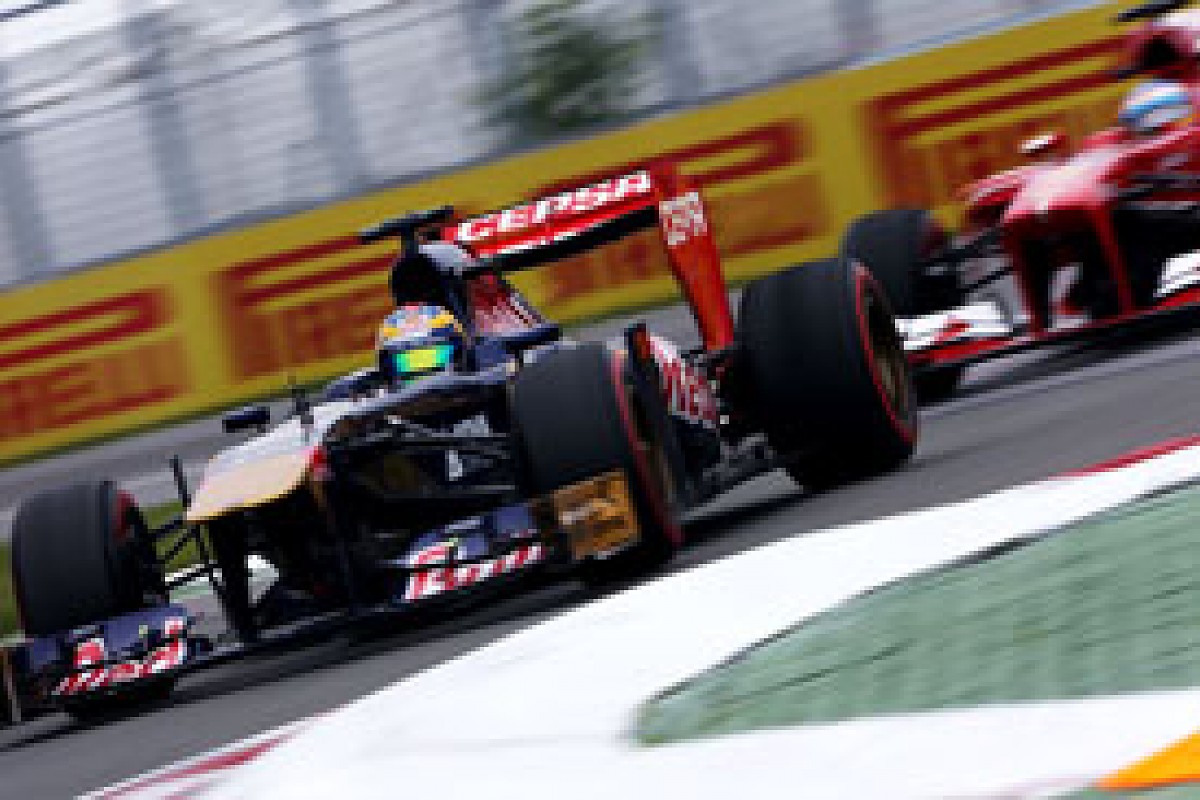 Vergne was in superb form at Canada, scoring a career-best sixth © LAT
Given only Red Bull, Mercedes and Ferrari machinery qualified and finished ahead of him, that is the definition of an optimum weekend. And it followed on from an impressive Monaco GP weekend during which Vergne again qualified strongly in tenth and finished eighth.
Two swallows do not make a summer. If he can string together 'complete' weekends like this on a regular basis, he will be a formidable performer. But that remains a huge if.
Few doubt Vergne has the raw material to be a very good grand prix driver. In fact, while Ricciardo has been the more impressive of the two STR drivers over their 27 races together, many both inside and outside Red Bull regard the Frenchman as having the greater potential.
Promise is all well and good, but what JEV, as he is widely known, has failed to do is cut out the mistakes and deliver throughout a weekend on anything other than a sporadic basis. Qualifying, in particular, has highlighted this as so many times he has pushed a little too hard, gone too hot into a corner or asked too much of the rear end.
While his race pace has generally been far more even, he has been demolished by Ricciardo in qualifying during their time together by a margin of 20-7. If that overall trend continues, he has no chance of moving to Red Bull.
But in Monaco and Montreal, Vergne was unquestionably the lead STR driver while Ricciardo struggled to get the car to his liking. JEV looked in control of the car, Ricciardo seemed like he was hanging onto it.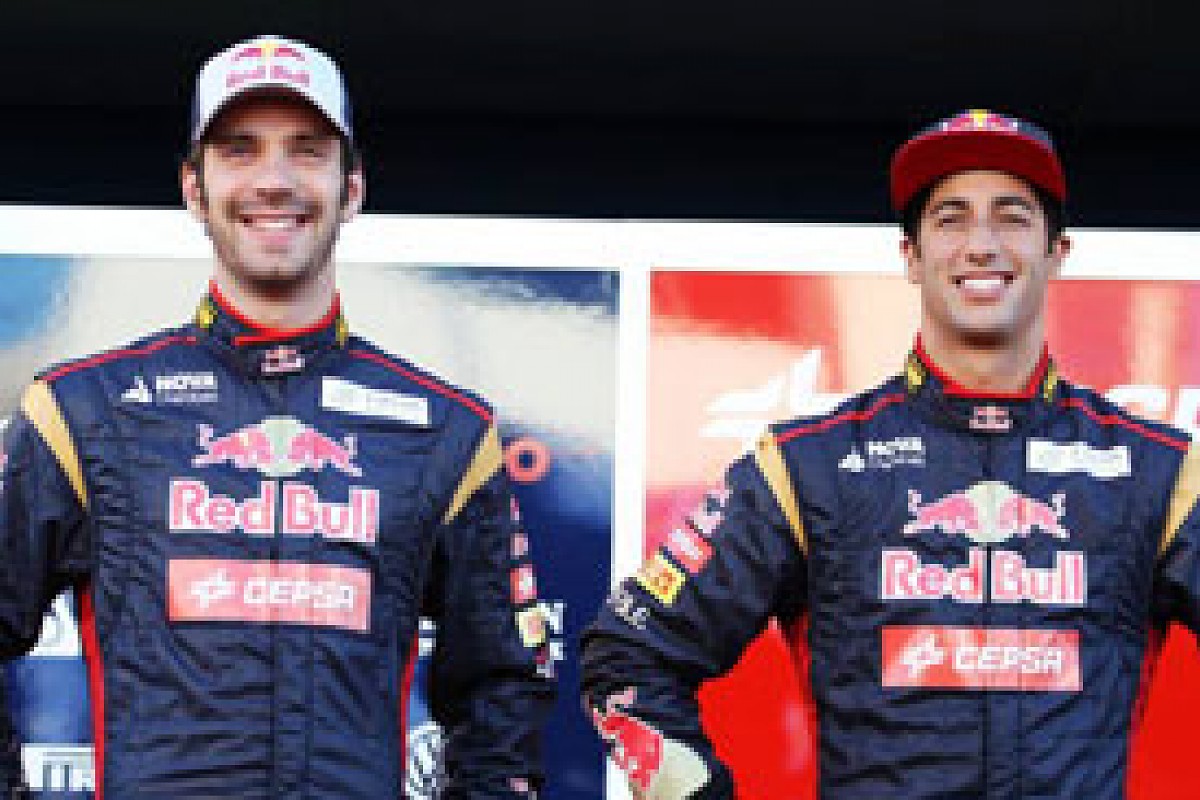 Ricciardo struggled to match Vergne in Monaco and Canada © XPB
In Monaco and Montreal, Vergne delivered. The question is, will those two races prove to be a high point? As a sample set, a single pair of races is useless, but if they mark a watershed moment in JEV's progress as an F1 driver, they could mean everything.
The next three races will likely answer the question of whether this month has been a flash in the pan or something more significant. Silverstone, the Nurburgring and the Hungaroring are more orthodox circuits, ones where you would expect Ricciardo's precision to pay dividends through the longer corners.
The Australian has a very 'correct' style, carrying good speed into the corners and attempting to keep the car very much in balance throughout. He has a touch of Button about him and can be incredibly fast. Certainly, few in Red Bull doubt that he has the ability, on a weekend when he and the car are at one, to stick an A-team car on pole and dominate. But, like Button, there are question marks about whether his performance window might be a little narrow.
Vergne's approach is very different. He is more of an improviser, comfortable with rotating the rear of the car aggressively on entry and dealing with it, feeling for the grip as he goes along. That's perhaps why he is often more impressive in wet conditions.
That traction-sensing ability is one which, potentially, explains Monaco and Canada as high points. Both are tracks where the grip levels change dramatically throughout the weekend and it could be that they simply suited Vergne's skill-set better than Ricciardo's.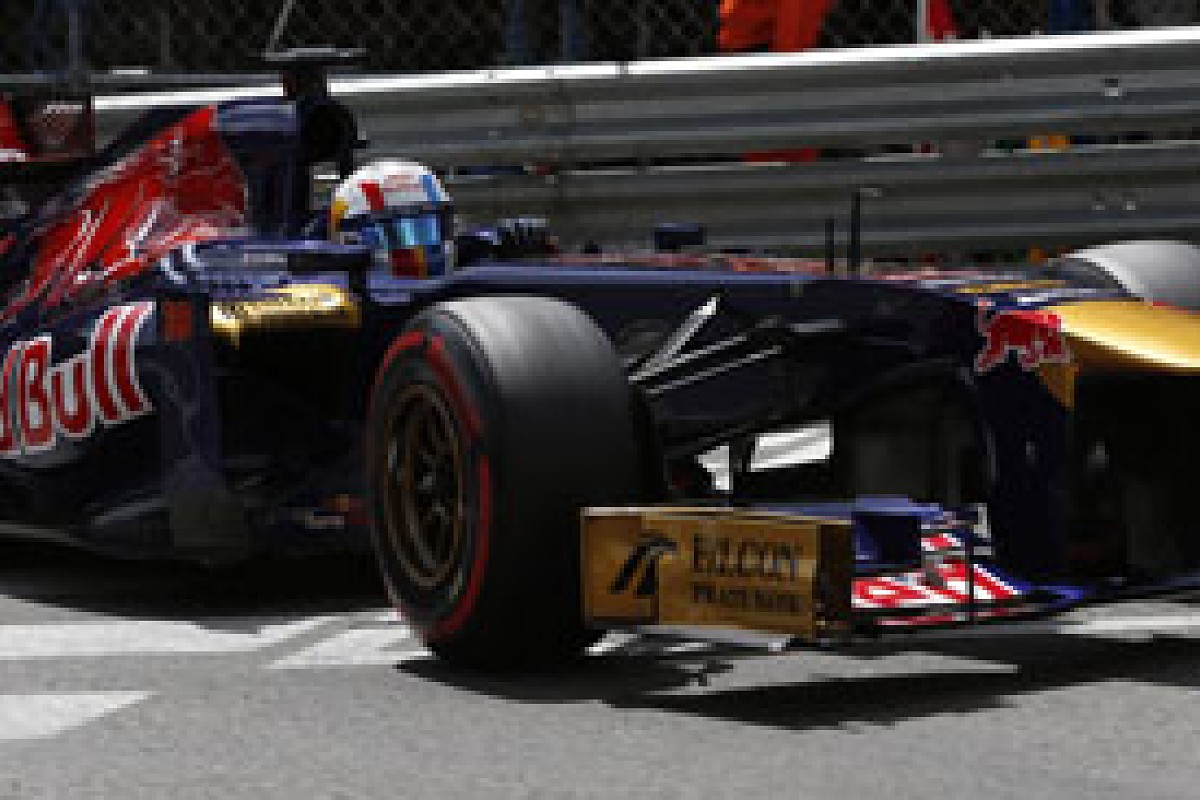 Vergne also flew in Canada, finishing eighth © LAT
Another factor to consider is the change to the Toro Rosso exhaust at the Spanish Grand Prix. This has changed the aerodynamic characteristics at the rear of the car and while Ricciardo was the lead STR driver in qualifying in Barcelona, it was only by 0.039secs.
Given the Australian's struggles in the races that have followed it, it could simply be that he's far less suited to the behaviour of the car, allowing the more adaptable Vergne to excel.
This is why the next three races will be so crucial. In order to be a serious contender for Red Bull, Vergne and Ricciardo cannot simply rely on looking good. Both are at least very good grand prix drivers, but they need to be outstanding - week in, week out.
Based on the evidence of the past 18 months, you would still say Ricciardo is the more likely to reach such requirements. Were Red Bull to have to choose between the pair right now, the Australian would get the seat.
But if Vergne can use the past three weeks as a foundation to build up to the next level, that could all change.
As Red Bull team principal Christian Horner said of the pair in Canada, "they almost alternate on different weekends." And therein lies the problem.
The time has come for one or the other to take the initiative decisively. For Vergne, that means him proving that Monaco and Canada can be the norm, not the exception.