Listening to Formula 1's chattering classes in recent months, the topic of what constitutes the right way to win a race has topped the agenda.
The argument goes that tyre conservation and what some, crudely, characterise as regularity runs cannot constitute great drives. Therefore, the fans aren't getting to see the world's leading drivers excel.
Red Bull driver Mark Webber has become a poster boy for this argument. While Red Bull's agenda is to push for tyre changes to allow the underlying pace of its car to be better exploited, there's no doubt the Australian is sincere. But look closely at what he is saying and even Webber himself hints this is a far more nuanced debate than some have concluded.
Let's look at Webber's nine grand prix victories. In terms of on-track overtaking manoeuvres, on the way to those nine wins he has made precisely one significant pass - on Fernando Alonso, with the assistance of the DRS late in the race at Silverstone last year. As for the pre-Pirelli wins, there were none.
There's nothing at all wrong with that. By and large, Webber's victories were quality drives and very hard-won. But when he went from eighth place after a penalty to win his maiden grand prix at the Nurburgring, all his overtaking was done via the medium of pitstops. This was because the prevailing regulations required you to jump people in pitstops, just as the current rules demand greater focus on tyre management. In 2009, that was the right way to win.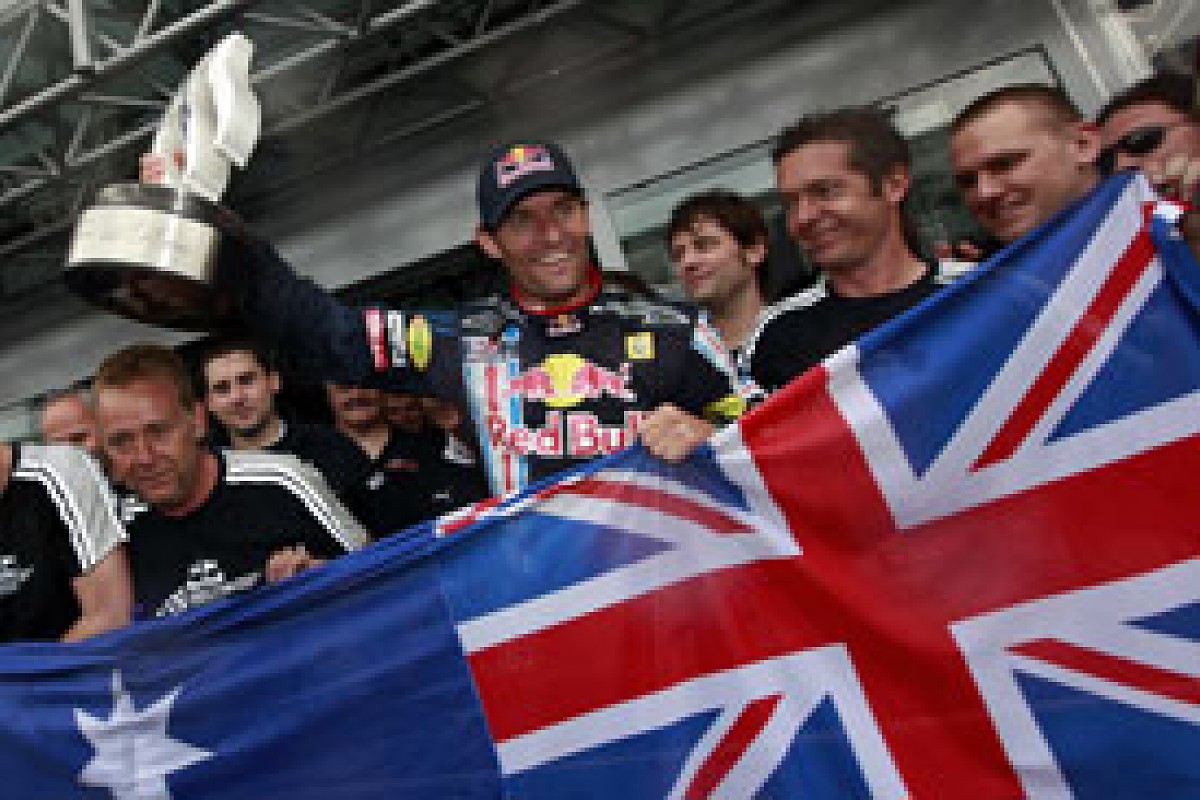 Webber's first win was built upon overtaking during the pitstops © XPB
It was still a superb victory, but pitstops certainly played their part. Revisionist history generates a not-so-distant past in which drivers could overtake at will despite overwhelming evidence to the contrary. Remember the study that showed a car needed to be at least two seconds faster than the one in front to pull of a pass without a mistake by the driver ahead?
In fact, Webber himself summed it up well. He did have to pass those cars in Germany, it just wasn't on track. And it was the same even once refuelling was banned.
"There's no perfect era," he admitted in Monaco. "I was talking to someone about 2010 - yeah, it was conservative on tyres but I don't recall it being a boring championship. I think it was up there with 1986 wasn't it?
"You ask any F1 driver about the tyre war days, the refuelling [it was] exciting but the overtaking was pretty difficult and that was done with a bit of strategy."
He's right about 2010 being a great season for the championship battle, but was it a season of great races? For the proverbial 'purist' (an unhelpful term and an imposter's position that stymies meaningful debate) there were certainly some fascinating ones, but strangely enough it's the two/three-stop Canadian GP that is often cited as one of the finest of the season. With the refuelling variable knocked out, the races were mostly far more straightforward.
Rosberg's victory at Monaco this year has been derided for its style. From pole, Mercedes lapped deliberately slowly. But while this has been characterised as about tyre management, it wasn't. In reality, it was a subtly different ploy caused by concerns about thermal degradation.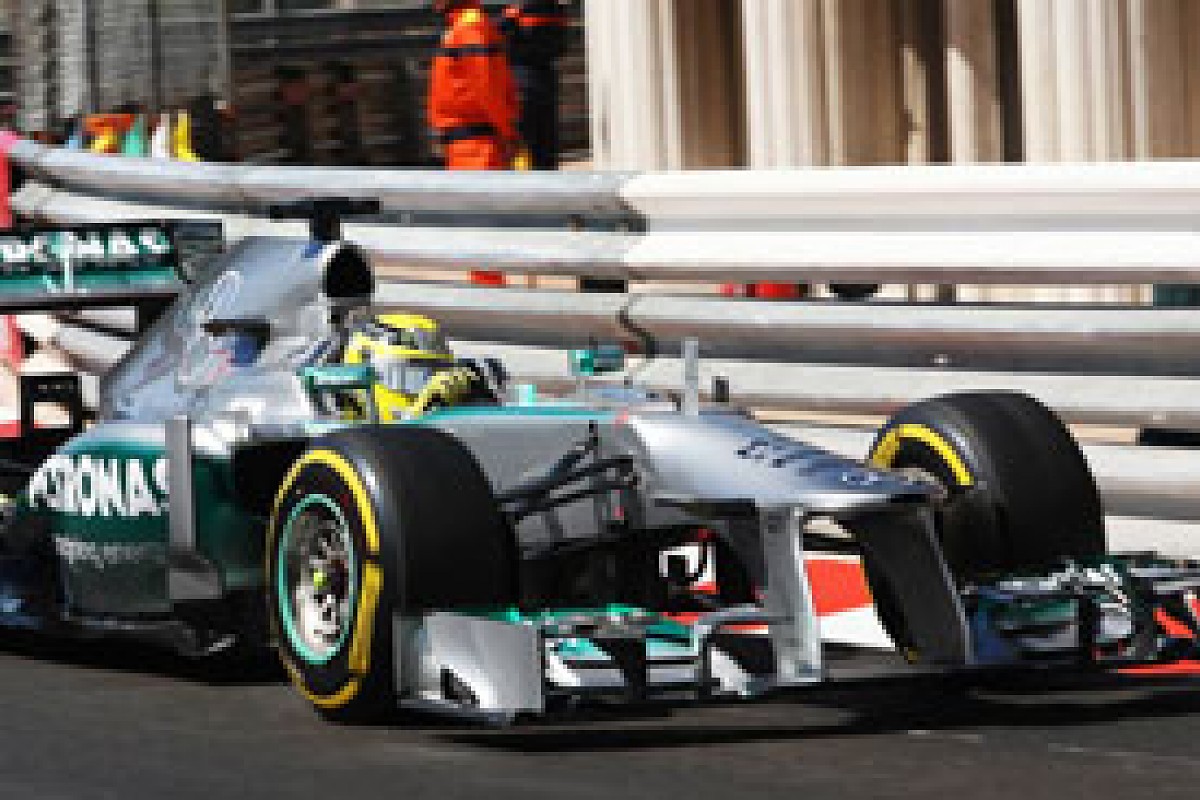 Rosberg earned the right to control the race after dominating qualifying © XPB
Mercedes could not afford to take any risks, so plodded around to ensure no gaps opened up for others to capitalise on their sustained speed on the tyres. It was a strategic decision, and a legitimate one it earned the right to pull off by dominating qualifying. More importantly, given the unique characteristics of Monaco, it's a tactic that most circuits would prohibit in the DRS era.
And if Red Bull wants to stop Mercedes doing that kind of thing, build a quicker car, lock out the front row and control the race yourself.
Contrary to perception, Rosberg's victory wasn't so different to Webber's last year. Nor was it so far away from Thierry Boutsen's famous non-stopping victory at the Hungaroring for Williams in 1990.
"It's like serving in tennis," said Webber of winning from pole position in Monaco, something he has done twice.
"You're in control of what is going on to a larger degree. It was a one-stop last year and we had to get to that target lap and we got to that, pitted and then nursed the tyre to the end. I saved tyres for 95 per cent of the grand prix and still won the race."
Then there is Webber's famous 2010 Hungary victory. It was a fine win, built upon establishing a pitstop's advantage after staying out under the safety car, but it was that tactical decision that allowed him to move from third to first.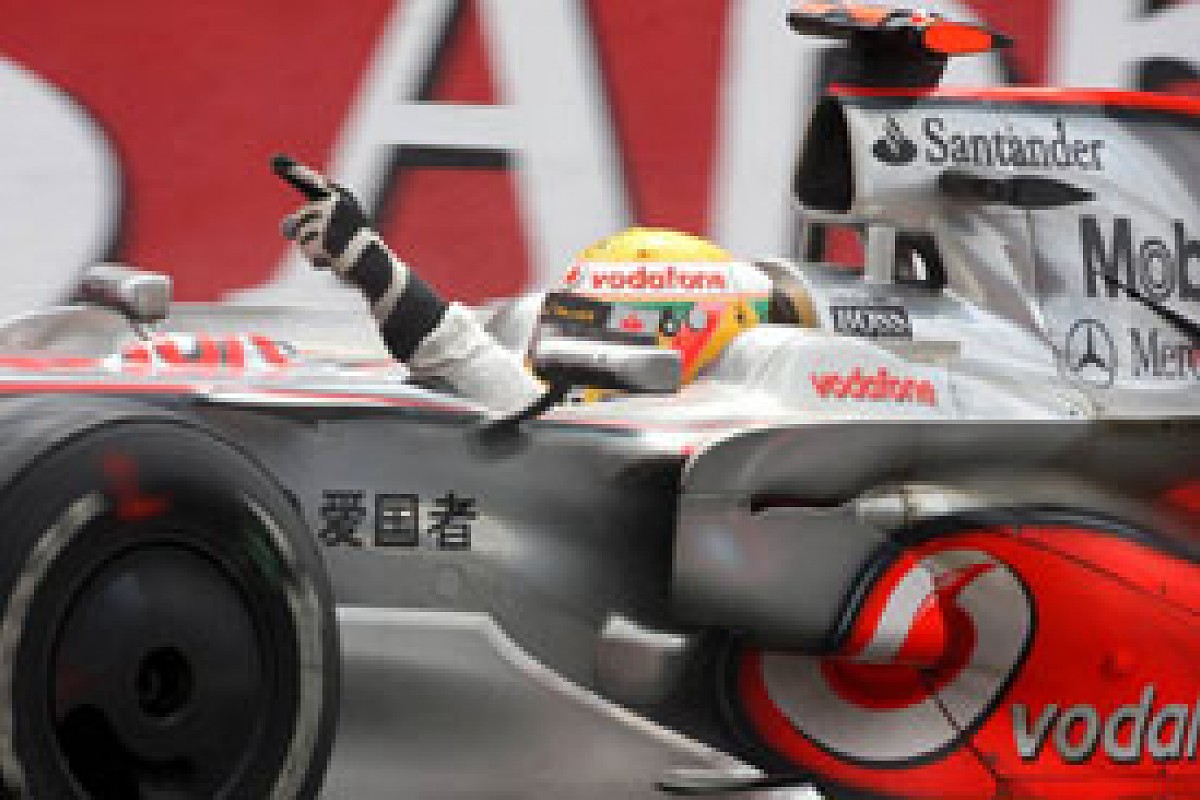 Hamilton's 2008 Silverstone win is one of only two from lower than third © XPB
Yet still people insist on citing the "right" way to win a race. In Sebastian Vettel's case, he is criticised for never winning a race from lower than third on the grid. Neither did Juan Manuel Fangio. Lewis Hamilton has done so only twice, Michael Schumacher only seven times out of 91.
As for Webber, all his wins came off the front row. And there's no way that it's fair to criticise him for that, because it was Webber that put the car there on the grid. He executed those races in the right way, just as Rosberg did in Monaco - and just as Kimi Raikkonen did from the fourth row by making one stop less than the cars ahead of him in Australia this year. As Webber put it, in a negative sense, "because he did his own race, he didn't pass a car, the chequered flag comes out, he wins".
You could say a similar thing about Webber at the Nurburgring, even if he did have to drive far closer to the limit while recovering.
The reality is, there is no right or wrong way to win a race (Singapore 2008 aside). Victories from the lower reaches of the field with last-lap passes are fantastic, as Kimi Raikkonen proved at Suzuka in 2005 and Jenson Button did in Canada 2011, but they are few and far between simply because they arise from extraordinary circumstances.
There is an argument to be had about whether the tyres could be changed to offer a wider range of possibilities. It would be fascinating if the regs did allow a driver to attempt a Bousten-esque zero stopper.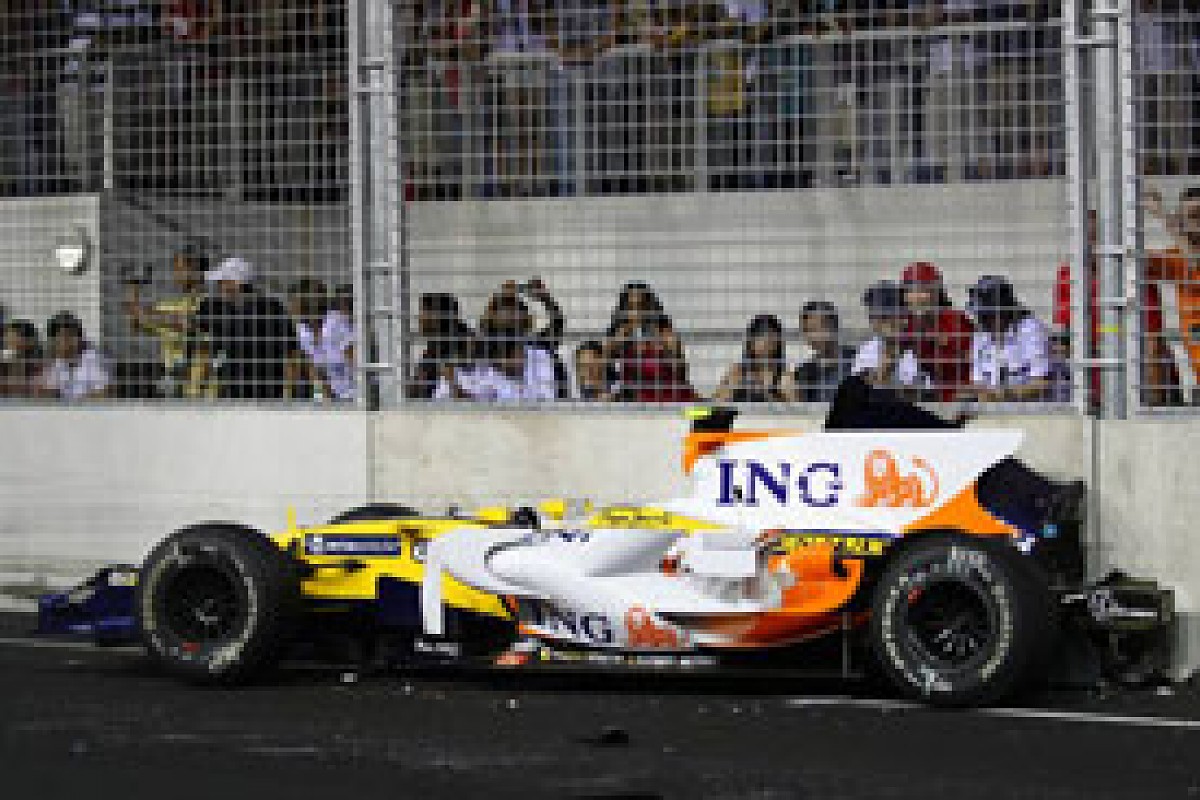 'Crashgate' decided the 2008 Singapore Grand Prix © XPB
But they don't right now, partly because of the available rubber and partly because of the rule forcing drivers to start on the tyre they qualified on. That rule is a hangover of the previous era when there was a groundswell of support for the need to improve the show.
While the teams (and it is the teams) foist a four-compounds-fits-all approach, these are the prevailing conditions for F1 today. Pirelli is certainly not lacking in innovative ideas on this score, but is backed into a corner.
Unquestionably, there is room for improvement. But knee-jerk reactions to endless parroting of the same opinions is not the right way for the sport to move forward.
It would help if more people paid attention to the positives of the ways people win races rather than trying to do them down. Criticise the negatives as well, that is essential. But could anyone have done what Rosberg did in Monaco? No. Hamilton, a world champion, couldn't, after all...
It's a tautology, but the right way to win a race is simply to win it. That stands regardless of the prevailing regulatory conditions.
That has always been the essence of grand prix racing and will remain so as long as motorsport exists.
Even the self-appointed 'purists' should realise that.