Lewis Hamilton has finished the Canadian Grand Prix three times in five attempts. On all three of the occasions he has taken the chequered flag, he has done so as winner.
Add to that his three pole positions, not to mention the fact that his 2007 victory from the front row of the grid was his first in Formula 1, and it's clear that the Mercedes driver has every right to be considered the master of Montreal.
Considering this is a circuit famed for its unpredictability, that's testament to just how good Hamilton is in Canada.
In fact, Hamilton could not have chosen a better place to turn around his recent run of three successive qualifying defeats to Mercedes team-mate Nico Rosberg who, thanks to never having top-line machinery in Montreal, has never finished higher than sixth there.
One more Canada win will put Hamilton a clear second in the list of winners of the race, although he still has some work to do before he can overhaul Michael Schumacher. As long as he doesn't ram Kimi Raikkonen at the pit-exit lights, he's in with a shout.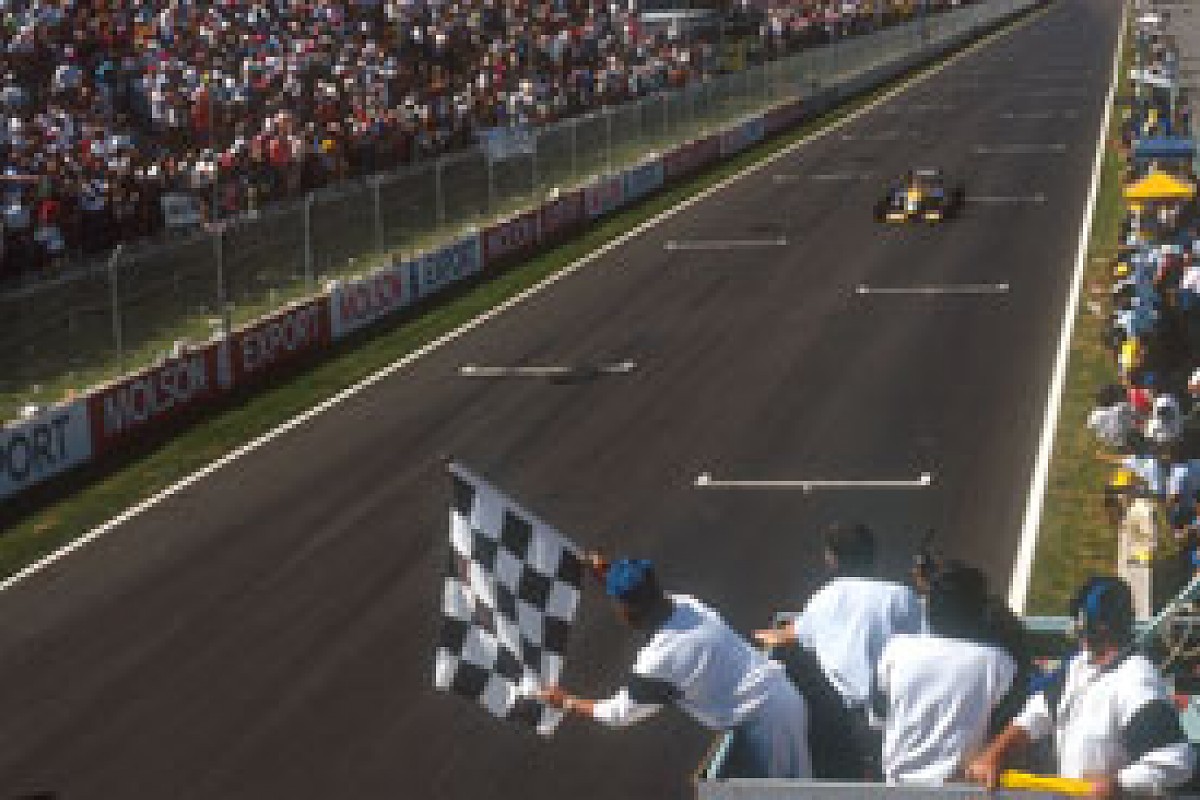 Piquet won his third and final Canadian GP for Benetton in 1991 © LAT
Multiple Canadian GP winners
7. Michael Schumacher
3. Lewis Hamilton, Nelson Piquet
2. Pedro Rodriguez, Jacky Ickx, Jackie Stewart, Alan Jones, Ayrton Senna
With Mercedes having strung together four straight pole positions, there's little doubt which team is favourite for Saturday. But with Canada not offering the same opportunity for a struggling team to park at the front of the pack and control the pace, tyre degradation could once again be a mortal weakness.
"No, we haven't really made much of a step," Hamilton after the Monaco GP when asked about the tyre situation. "It's just that the track suited us this weekend."
In Monaco, a front row lockout was easily converted into a victory. But on a track where overtaking was easier, it could well have been worse. After all, in Spain a race earlier, first and second resulted in sixth and 12th.
RED BULL'S NORTH AMERICAN HOODOO
Red Bull has won 17 of the 19 grands prix that feature on the 2013 F1 calendar. But it has never won on North American soil in 11 attempts at the Canadian and United States GPs.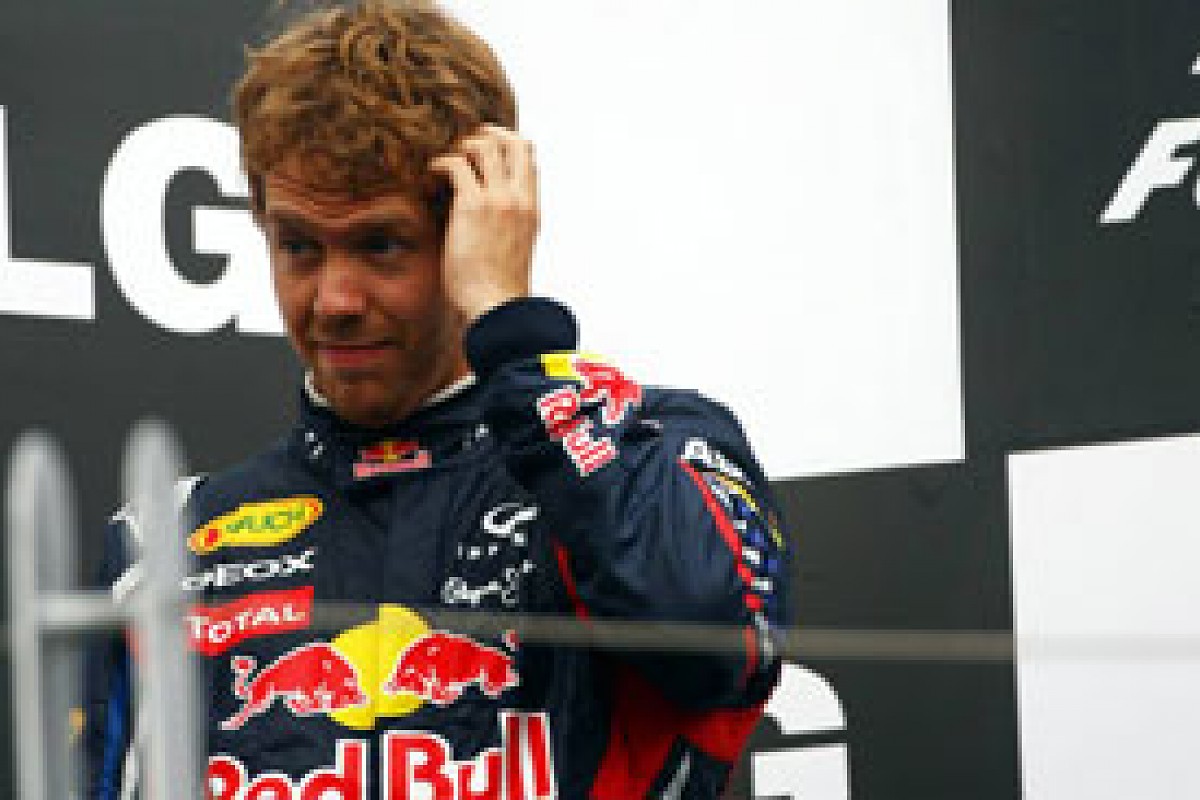 To date, victory on North American soil has eluded Vettel © XPB
It also means that Sebastian Vettel has never won there, although he has certainly come close. Last year, he led the first 41 laps at Austin before being passed by Hamilton, while in Canada in 2011 he was leading on the last lap before making a mistake and allowing Jenson Button through to win.
Red Bull has not been without its successes in Canada. Vettel has started on pole position for the past two years, and it finished second and third in the 2011 race. But that win has so far remained elusive.
Whether Red Bull can end its continental win drought could depend largely on how well it treats its tyres.
FERRARI BACK ON FORM?
Ferrari wrote off its struggles in Monaco, where Fernando Alonso only managed a disappointing seventh place, as a one-off at a circuit where it has struggled in recent years.
That might well be what Monaco turns out to be, but there will have been some furrowed brows at Maranello over the past couple of weeks. Although Alonso has won two of this season's six races, the car still isn't quite where the Italian squad expects it to be.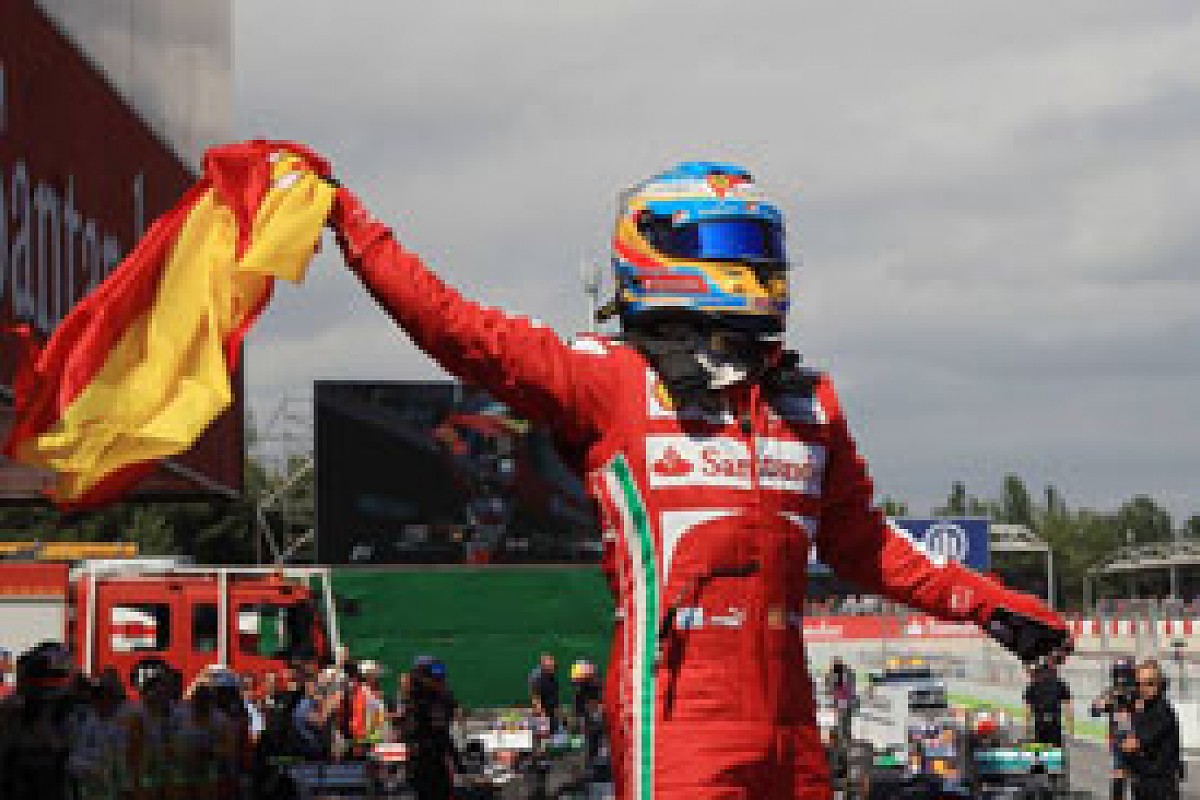 Triumphant in Barcelona, Alonso was nearly one second off pole at Monaco © XPB
"We were on the podium in Barcelona and today we were not at our best," said Alonso after qualifying a second off Rosberg in Monaco. "Geometry, suspension, brakes... everything changes for Monaco."
Trouble is, Montreal hasn't exactly been a happy hunting ground for Ferrari in recent years either. Not since Michael Schumacher won six times from 1997-2004 has it triumphed there.
Ominously, Alonso's third place in 2010 is the only podium finish Ferrari has managed in the last five attempts.
WHAT NEXT FOR MR EXCITEMENT?
It's easier to list the drivers who Sergio Perez hasn't wound up in recent races rather than those who he has, but there is little doubt that he is making his mark at McLaren.
After the early races of 2013, he was told by team principal Martin Whitmarsh to get his "elbows out" more, something Perez has clearly taken to heart. And while some of his moves in the Monaco GP were over the line, he was far from the unguided missile that some portrayed him to be.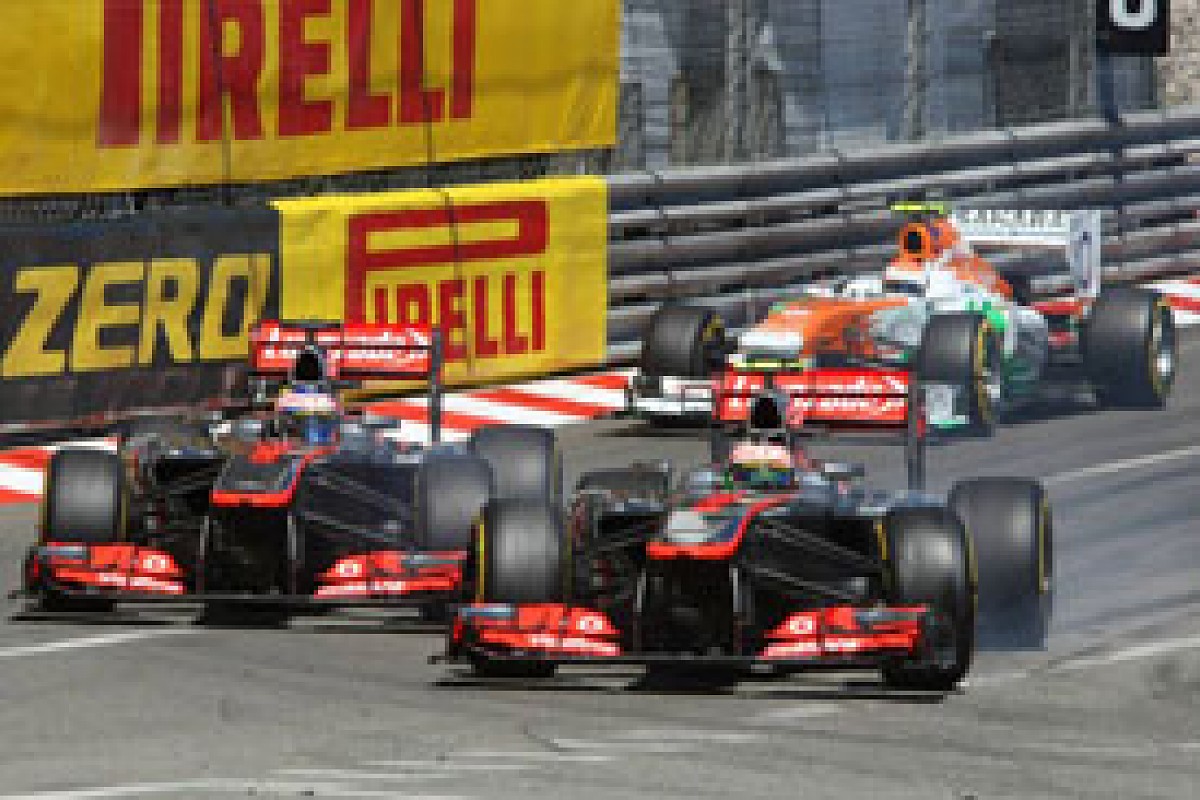 Perez took no prisoners in the Principality © XPB
But it is fair to say that there is a time limit to how long he can be forgiven his indiscretions and must show slightly better judgement, even if there's no problem with him continuing to challenge drivers who seem to believe they can leave the door wide open and not be attacked.
The McLaren is still a midfield car, and not exactly at home on the bumps it will encounter in Montreal. But it's an unusual circuit and could allow the team to overachieve.
A repeat of Perez's podium of last year is optimistic, but a decent finish could well be on the cards. A clean, good finish would be even better.
EXPERIMENTAL RUBBER
During Friday practice, each team will have two sets of the modified Pirelli tyres that are set to be used from Silverstone onwards.
The new rubber is designed to wipe out the rear delaminations that have led to tyres losing their tread, something that Paul di Resta experienced in Spain and Hamilton in Bahrain.
To achieve this, Pirelli has replaced the new-for-2013 steel belt pack with the kevlar one used for the previous two seasons. The compounds remain unchanged, while the front tyres are untouched.
Inevitably, the change to the rubber will help some more than others, so expect some interesting responses to the new rubber on Friday night in Montreal.
PRESSURE BUILDING ON GROSJEAN
Romain Grosjean was very fast at times in Monaco, but he also showed a frustrating propensity for thumping walls and other drivers. Twice he shunted heavily in free practice, which was followed by rear-ending Daniel Ricciardo's Toro Rosso on the run to the chicane in the race.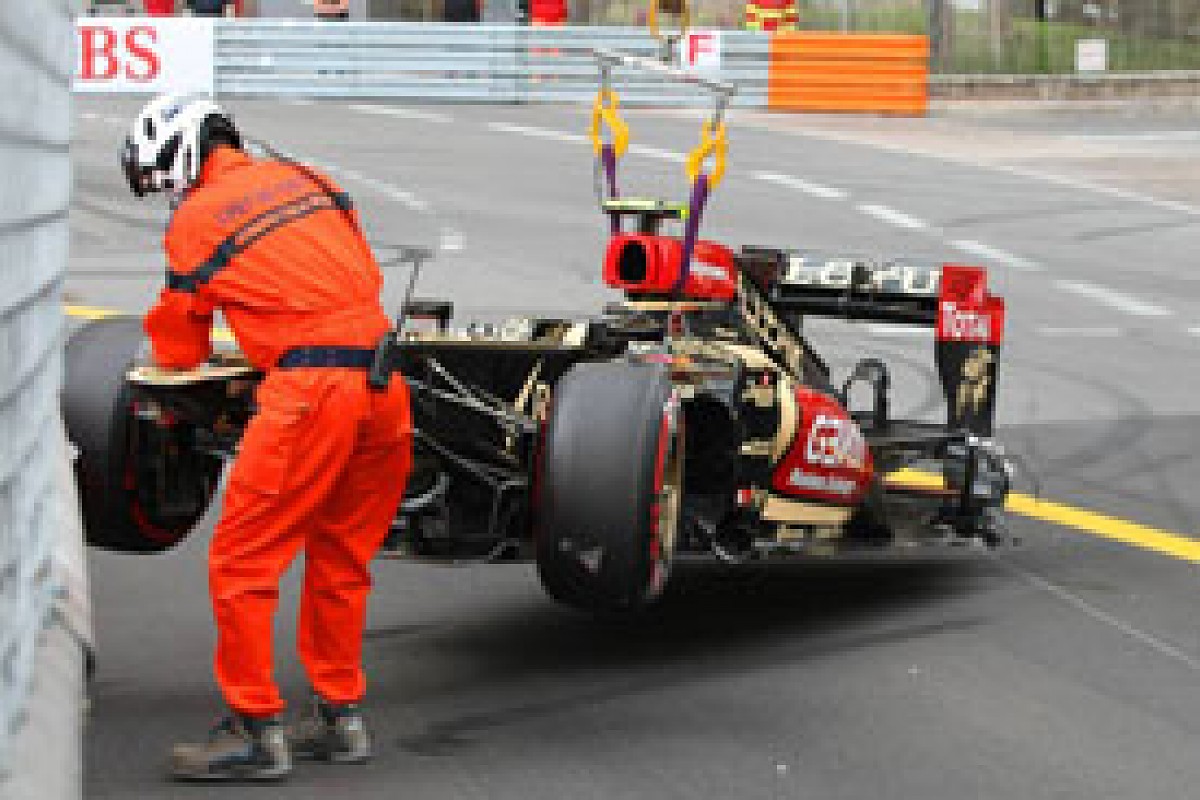 Grosjean's speed was married to a propensity for contact in Monaco © XPB
Few doubt that Grosjean has the speed to compete at the sharp end in F1, but his failure to deliver consistently this year is a big worry.
His position is under review at regular intervals and he can't rely on the odd great performance, such as his Bahrain podium, to ensure he stays on. Breathing down his neck is GP2 champion David Valsecchi, who has done some days in an old car to ensure he is prepared should he be required to step in.
Team principal Eric Boullier was asked after the Monaco GP whether Valsecchi had a chance of being drafted in. His reply was the concerning "not yet..."
Grosjean finished a career-best second in Canada last year. Repeating that, or going one better, could not come at a better time.
THE SHADOW OF THE TYRE TEST
It's impossible even to think about F1 without the controversial Mercedes tyre test, conducted at Barcelona the week after the Spanish Grand Prix, rearing its ugly head.
With question marks still hanging over the legality of the test, there is sure to be plenty of paddock comment about what happened, not to mention the fact that Ferrari has been revealed to have conducted 1000kms of testing for Pirelli using a 2011 machine at the same circuit.
This one is set to run and run...