A venue known for upsets, Montreal has never hosted a Sebastian Vettel or Red Bull victory.
McLaren meanwhile has won Canada's last three grands prix, while Ferrari hasn't triumphed there since 2004 despite having more Montreal wins than anyone else. It's a pretty miserable place for its driver Felipe Massa too - in contrast to Jenson Button, who is a Canadian GP winner despite leading just one lap of the Circuit Gilles Villeneuve.
Michele Merlino runs through the 2013 field's Montreal statistics.
DRIVERS
• Montreal is one of the eight tracks where Sebastian Vettel has raced in Formula 1 but never won. The others are Austin, Hockenheim, Hungaroring, Fuji Indianapolis, Magny-Cours, and the Nurburgring, of which only the first three are on the current calendar.
• Vettel's best Canadian GP result came in 2011, second, but was tempered by the disappointment of losing the lead halfway round the last lap, when Jenson Button passed him. Vettel was fourth last year and three years ago. He has always qualified on the front row with Red Bull here, posting pole in the last two editions. In all his four Montreal races he has never been lapped and always scored points.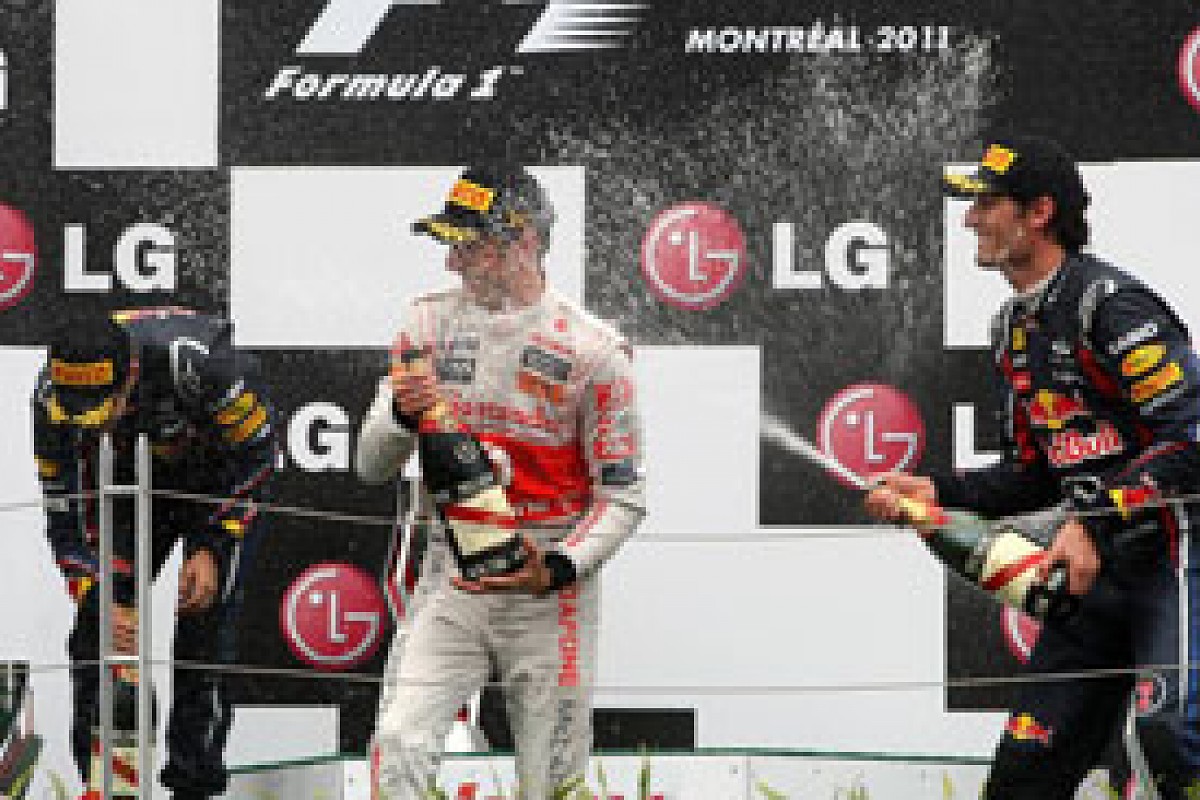 Webber's only Montreal podium came in the famous 2011 race © XPB
• Mark Webber finished on the podium only once out in 10 Canadian Grands Prix contested, and that was third two years ago. He has never qualified on the front row here and was often victim of bad luck as he recorded spins or contact with other cars in no less than five races (2004, '07-08, '10-11).
• Fernando Alonso has also often hit problems in Canada, retiring five times out of 10 races. He was nevertheless able to win from pole in 2006 and finished third in 2010. Except for his year with Minardi in 2001, he always qualified in the top five here.
• This is not one of the best tracks for Felipe Massa: never on the front row and never on the podium in Montreal. His best race result is a fourth, obtained in 2005 with Sauber, while he was third in grid two years ago. The Brazilian has always been beaten by his team-mates here: his qualifying score is 0-9.
• Jenson Button won in 2011 and took podiums in 2004 and '10. Last year was not one of his best showings, as he was lapped by his McLaren team-mate Lewis Hamilton, who went on to win the race. Curiously Button has led only one lap here: the last one of the 2011 race, which gave him the win.
• Last year Sergio Perez was able to climb from the 15th grid spot to the podium, in third, pitting only once. Romain Grosjean adopted a similar strategy and from seventh finished second.
Raikkonen won the Canadian GP back in his 2005 McLaren days © LAT
• Two podiums for Kimi Raikkonen here: winner in 2005 (from seventh in grid) and third in '06. The only year he hasn't scored points in Montreal is 2008, when he was rammed by Hamilton in the pitlane.
• Nico Rosberg's scoreboard here is divided in two: a good one in qualifying, since he always started from the top 10, and a disappointing one in the race, as he has finished in the points only twice. Last year was his best showing here: fifth on the grid (a spot obtained also in 2008) and sixth in the race.
• One statistic that this year is going to change for sure: both Rosberg (6-0) and Hamilton (5-0) have always beaten their team-mates in qualifying at this track.
• Hamilton is one of the most successful drivers here with three poles (2007, '08, '10) and three wins (2007, '10, '12). He is ranked second for wins in Montreal behind Michael Schumacher (seven wins) and for poles (six poles). The only times Hamilton hasn't won here are when he has crashed out: in 2008 in the pitlane with Raikkonen and in 2011 after contact with his team-mate Button.
TEAMS
• There are only two tracks on the 2013 calendar where Red Bull has never won: Montreal and Austin. In both cases its best result so far is second place, obtained by Vettel. Red Bull only has three podium finishes in Canada: with both cars in 2010 (Vettel second, Webber third) and in '08, with a third by David Coulthard. But Red Bull started from pole in the last two editions and since 2010 it has scored points with both cars at every Montreal race. It's only Canadian GP retirement is Coulthard's 2007 gearbox failure.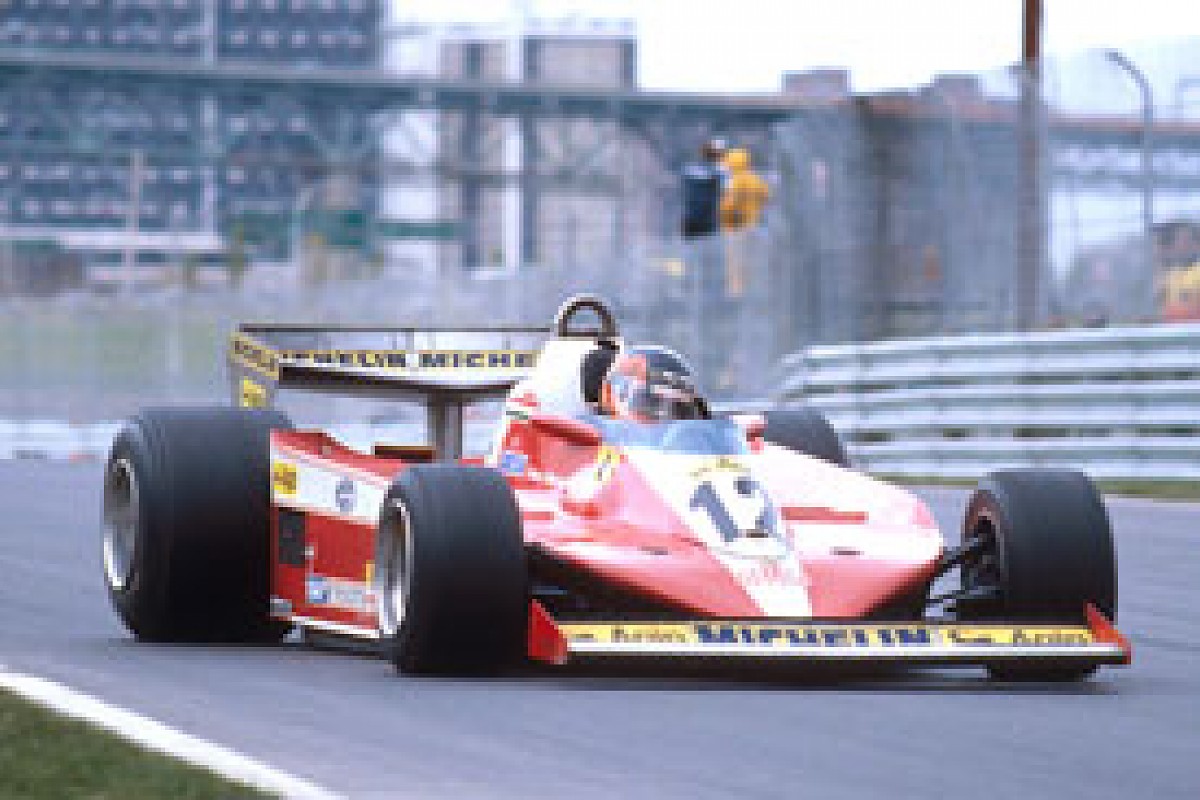 Gilles Villeneuve claimed his first victory, and Ferrari's first in Canada, in 1978 © LAT
• Ferrari is the most successful team in Montreal with 10 wins. But the last one was way back in the Schumacher era in 2004, and its last pole even further back, in 2001. Since the departure of Schumacher - the most successful driver in Montreal history - Ferrari's only Montreal podium finish is Alonso's 2010 third place.
• McLaren won the last three Canadian GPs, equalling a record string for this track, the same as recorded by Ferrari from 2002 to '04. McLaren is second to Ferrari for Montreal wins, with nine.
• Lotus won as Renault here in 2006, while last year it took a podium with Grosjean in second.
• Mercedes has scored points three times here out of six starts. Its best race result is a fourth by Schumacher in 2011 and in grid positions a fifth by Rosberg last year.
• Williams climbed on the podium at this track for the last time in 2007 with Alex Wurz, while in the last four editions it enjoyed little luck. Rubens Barrichello's ninth in 2011 is its only Montreal points finish in that time.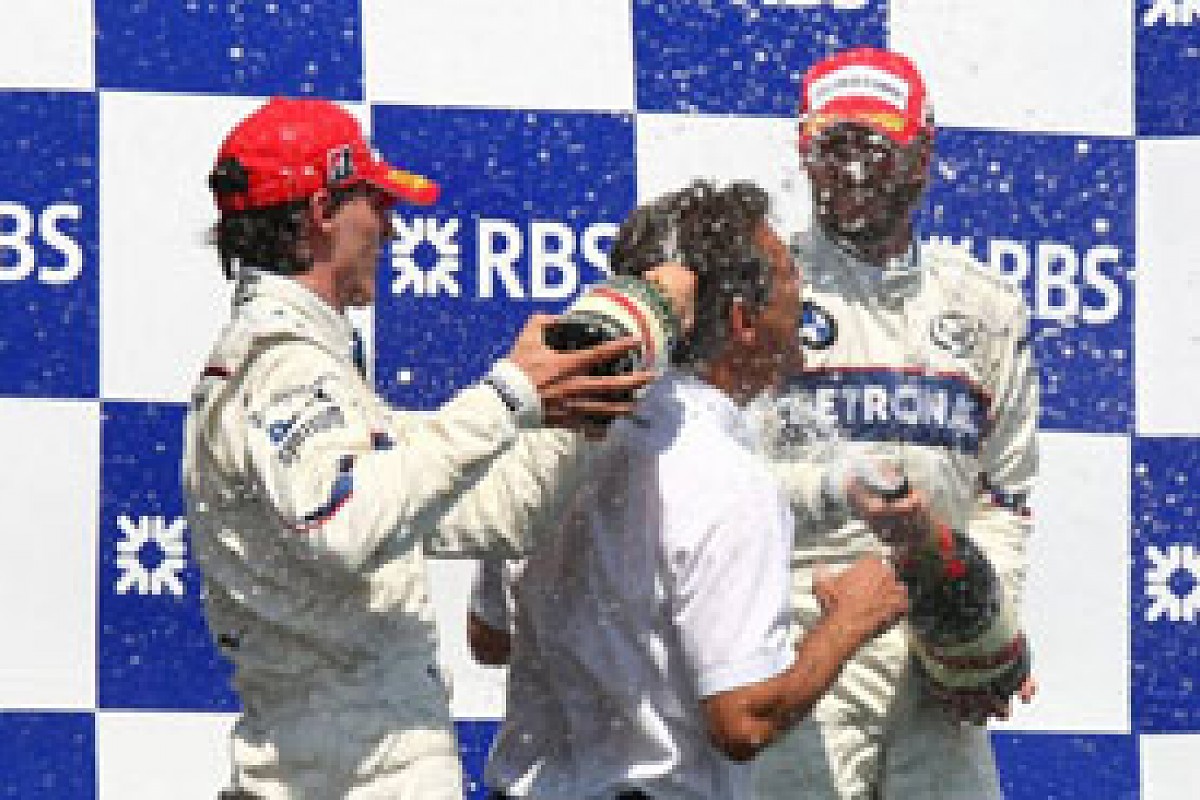 Kubica and Heidfeld gave Sauber - in its BMW guise - a one-two in 2008 © XPB
• Force India will celebrate its 100th grand prix in Canada, a track where it scored points only in 2010, with both cars.
• Sauber climbed on the podium only once here, with Perez in third last year. It scored a one-two with Robert Kubica and Nick Heidfeld as BMW Sauber back in 2008.
• Toro Rosso went from a double points finish two years ago to a double no-score last year. It has never started from the top 10 in Canada, its best grid spot is a 12th by Liuzzi back in 2007.