Seldom is a team-principal role in Formula 1 handed down to the following generation; even rarer is it for the position to be awarded to a woman. In fact, only once in Formula 1's 63-year history has the latter been the case, and then only late last year, when Monisha Kaltenborn was appointed to the top job at Sauber.
So it was with not a little surprise that the paddock greeted the news at the start of this season that Claire Williams had been appointed deputy team principal of the eponymous team founded by father Frank as Williams Grand Prix Engineering a year after her birth in 1976.
But a perusal of the 36-year-old politics graduate's CV shows her to be eminently qualified for the position, having spent the best part of the past dozen years building towards it.
She was just four years of age when Alan Jones claimed the first of the team's 16 world titles, and a student when Jacques Villeneuve scored its last in 1997. Add in that dinner guests at the family's pile in Oxfordshire have included the likes of Jones, Keke Rosberg, Nigel Mansell, Alain Prost and Ayrton Senna, and it is clear she was born to be in motor racing's highest echelon.
Still, there's no denying the position fell vacant after a series of events within the team, namely the wholly unexpected departure of Adam Parr, chairman of the listed entity - on the development capital market of the Frankfurt Stock Exchange in March 2011 - and the sudden transfer of significant shareholder Toto Wolff to Mercedes F1 as executive director (marketing) and motorsport director of the Three-Pointed Star.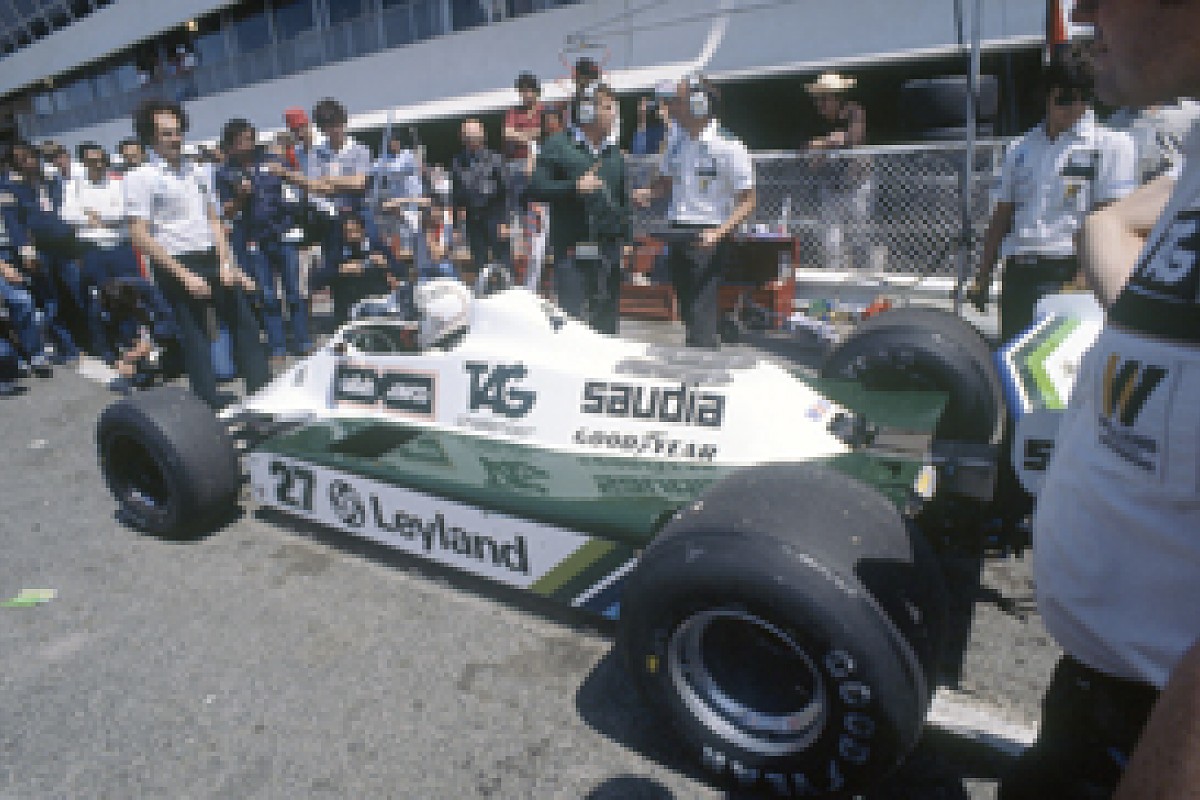 Alan Jones won Williams's first world title in 1980 © LAT
So, was her appointment more down to circumstance than planning?
The response is measured, with a touch of feistiness - as expected from the only daughter of Sir Frank: "Your question was, 'Was this just circumstantial?' Adam Parr did an interview the other day, and said it was always his intention that I would one day be team principal of Williams. And I think we had conversations around it three years ago, about my becoming team principal, but that was a long time in the future.
"It wasn't for then. Yes, a part of it has been circumstantial, that Adam's left and Toto stepped into the breach, then Toto's gone and I've stepped up. But they wouldn't put me in a position if they didn't think that I was ready for it, or if I couldn't do it."
True, for it's well known that in the vocabulary of the legendary team principal, the words 'birth' and 'right' have never been conjoined. In fact, when she was appointed to the position of director of marketing and communications in March 2012, her father made that fact abundantly clear.
"It is no secret that Claire is my daughter, but I am proud to say that she has fought hard to earn this appointment and, of all the battles she has had to fight, the prejudices of her father were not the least challenging," he said.
So, much as Frank battled against formidable odds in his quest to establish his eponymous team among the all-time greats of the sport, so too Claire needed to overcome the usual biases of a woman operating in what is generally accepted as being a man's world - plus, crucially, familial prejudice.
Given Williams's recent disappointing performance, tough operating conditions, and - not least - the fact that the company last year recorded a £5m accounting loss, could Claire's latest elevation not be viewed as a poisoned chalice? The response is immediate:
"No, it's not. Just the fact that we're still in Formula 1 after 35 years is amazing, and I see this as a clean sheet, a clean slate. I've been given an opportunity to make a difference and to make a change, and I think I can do it. But I have 550 people and I need to do it with them."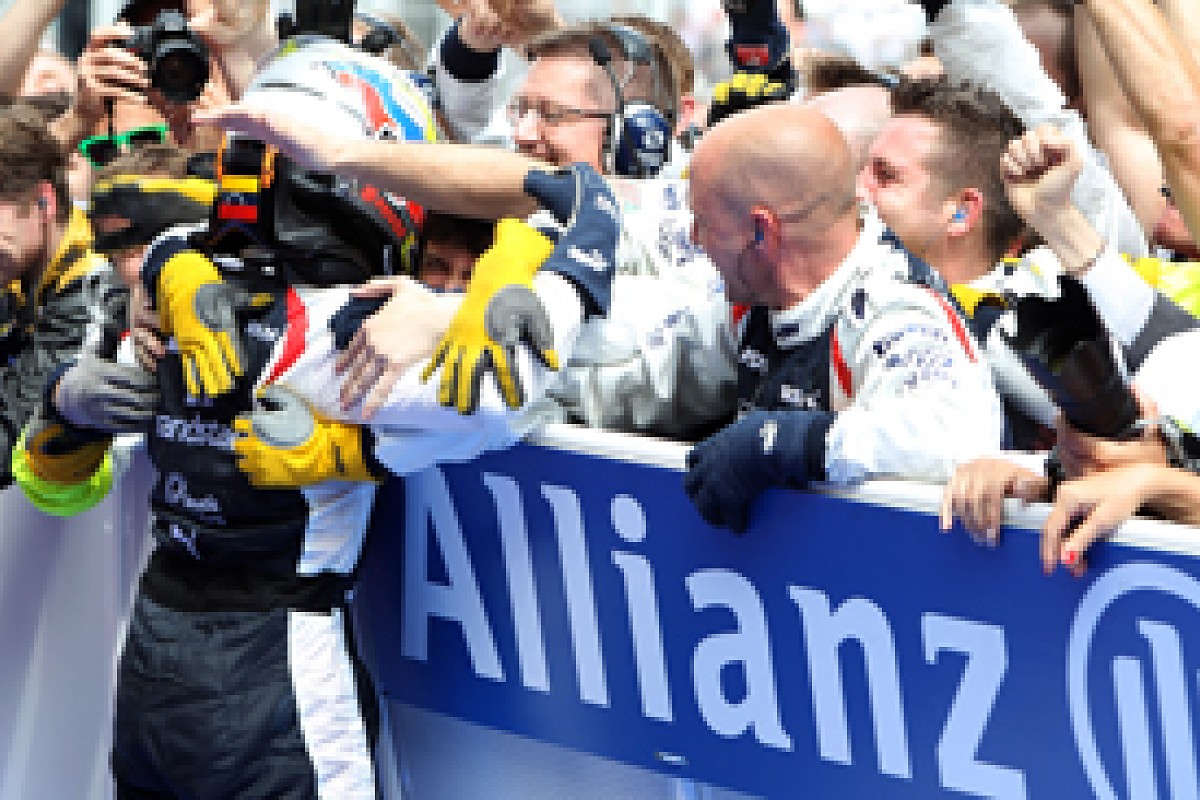 Maldonado got Williams back to the top step in the 2012 Spanish Grand Prix after a long victory drought © LAT
Now working directly alongside her father, what do her duties entail?
"We kind of work together. It depends really what it is. It's difficult to explain, because the lines, they're quite blurred. It's not 'you're doing expert meetings' or 'I'm doing X, Y and Z'. Whatever pops up, Frank will ask me to do what I do. So I suppose an assistant-type role - maybe that's better."
Even so, Claire has immersed herself in FOTA and engineering meetings, and will continue to do so, even with Frank present. "I have to have an overview," she explains, "because, you know... it's not just when Frank passes away one day, but if somebody were to be hit by a bus I need to know the issues going on at the time, because I never know when I'll be asked to stand in. I need to be able to push on. Formula 1 is not going to wait for me to catch up."
In a sport notoriously dismissive of timeframes, when and how does she see herself taking the top office?
"Not yet. The situation is, when Frank is no longer with us, that's when I would step up. It's not, you know, 'Frank is going to retire in a year'. We all know Frank would never willingly step away from Formula 1. So he's always going to be around. He'll always be our team principal, for as long as he's still got breath in his body."
Williams, being a public company, does not have a conventional reporting structure. So, to whom does she report and does she still involve herself in investor relations?
"To the board and ultimately the shareholders. We have our AGM, which is coming up on June 4, so yeah, I have to be there. And sometimes I'll meet our investors, I'll meet our shareholders at events, if we do roadshows, etc."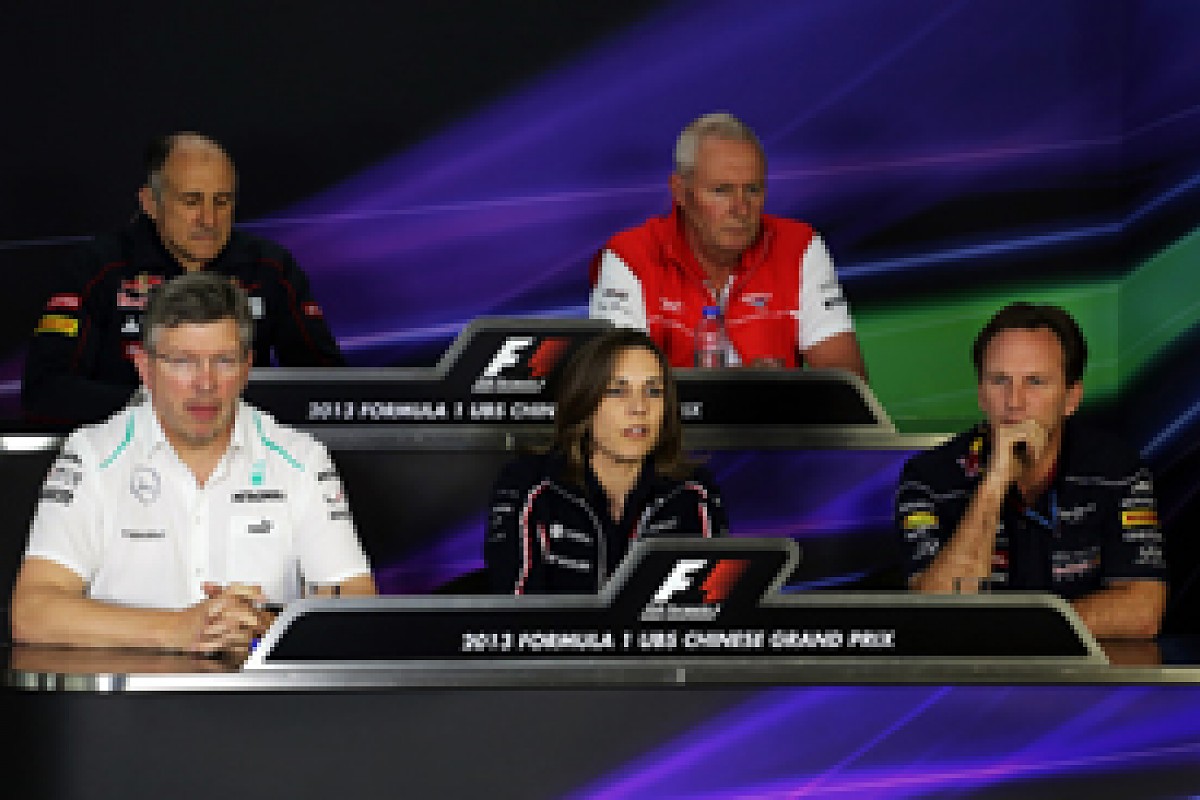 Williams joins her fellow team bosses for a press conference © XPB
Having previously held senior responsibilities, Claire is very much aware that Formula 1 runs on money, politics and horsepower - some say in that order. Does she find the 'Piranha Club' daunting?
"It's very complex, Formula 1, as everyone knows. I'm getting to grips with it. I'm finding my way and I'm learning a lot; it's fascinating. I did politics at university, so I love that kind of stuff. But it's a lot to get your head around, and there are a lot of very clever people running this sport. It's making sure that I keep up, making sure that I'm protecting Williams's best interests."
Indeed, 'interests of the team' is a recurring theme during the interview conducted at Barcelona, cropping up again when the (now-burning) question of tyres and engines for 2014 is addressed. With Renault yet to announce engine contracts for 2014 onwards, some of the French company's existing teams may be left out of the loop. Has she spoken to the other suppliers?
"Referring to both questions, we're still talking to both Pirelli [as a member of the FOTA block] and Renault, and need to make our decision, which I don't think is going to take too much longer, but we've got to get the best deal that we can for Williams.
"Renault is not the only engine manufacturer in Formula 1," she points out, "and in order to be competitive you've got to talk to everybody, and get an understanding of their product and what product is right for you. That only makes good business sense, so of course we've been talking to other manufacturers."
It's clear that the team's preferences lie with Renault, not least due to the illustrious history the two entities share.
"We have an historic partnership with Renault; we get on really well with them. They're great people, and they do a really good job for us. The whole story around our heritage and the success of our partnership in the 1990s is really important, and that's why it resonates so well with people."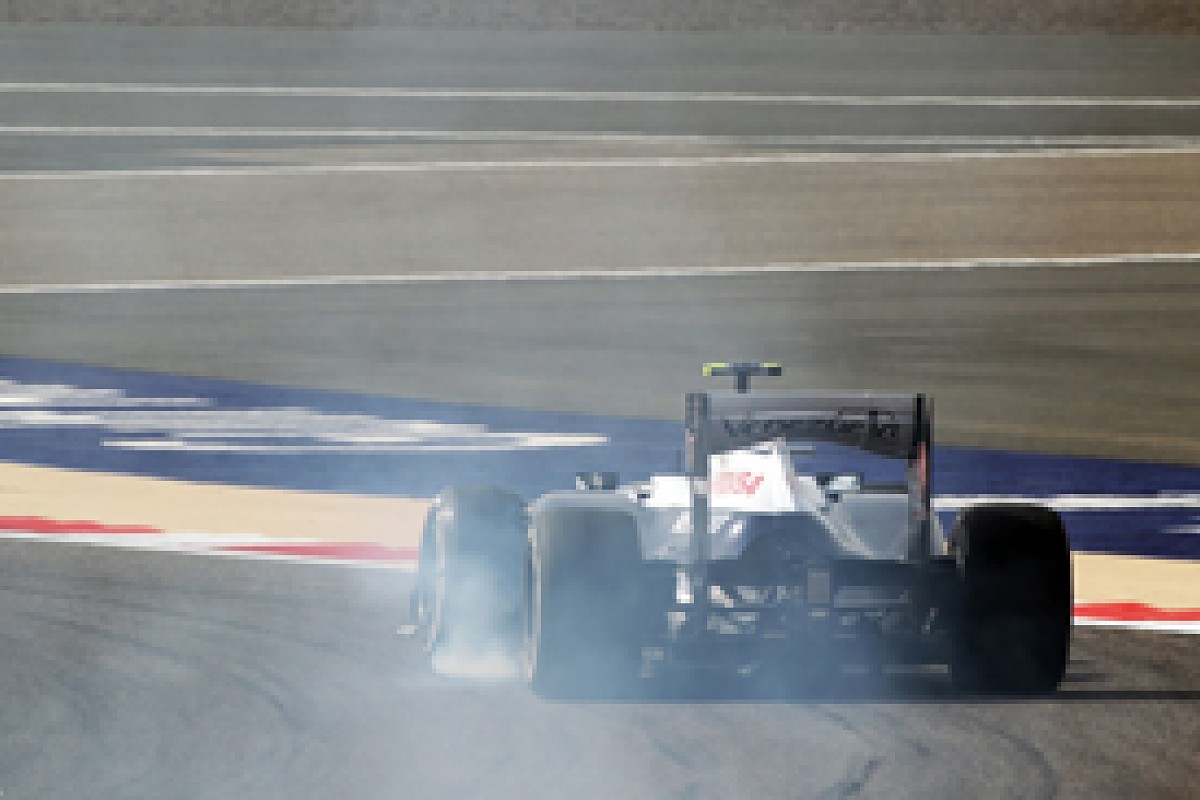 Williams is currently struggling © XPB
There are suggestions within the paddock that William is haemorrhaging people, that folk are jumping ship left and right. Would she care to correct that perception?
"It wouldn't surprise me. This is Formula 1; people want to win. So if you're working for a team that isn't winning, well, of course, you may be looking at your options and that's really kind of understandable. I have no issue with that. Equally we have lots of people from other teams coming and talking to us. That's just the nature of the industry that we work in. People move around.
"If you're asking me if people are unhappy at Williams and they're miserable and they're all jumping ship because we're not doing well, I would really disagree with that.
"I think that there is a really strong sense of camaraderie at Williams at the moment, and there's a renewed kind of experience of wanting to sort this out. If we're going to sort this out, then everyone needs to pull their weight and do their bit and know and understand the effort that's involved. You're either committed, or you're not."
Commitment, of course, needs leading from the front...
"I'm absolutely committed. I love Formula 1 and I love being in Formula 1 - it's a real privilege," Claire says with a Frank-esque glint. "Anyone who knows me, knows I love Williams and that this is where my heart is, and that I'm not going to leave it until... I would never give up on it, ever.
"I would really ask that of everyone at Williams who does or feels the same way, because we're not going to get back on top unless we all pull together and fight together. Fine, jump ship if you want, but I'm not going to go down that road."
In saying this, she truly sounds like daddy's girl in every sense of the term. And just reflect for a moment on his achievements...