During the Spanish Grand Prix, McLaren team principal Martin Whitmarsh was asked a question that would be very familiar to football managers.
"This is your fifth season in charge," asked Ian Parkes of the Press Association. "The first four seasons have ended trophy-less, the start to this one has been extremely difficult.
"By comparison, managers of other top sport clubs of the standing of McLaren in football or rugby would have been a) sacked, b) departed by mutual consent or c) have resigned.
"Are you aware if your position is being considered at board level or have you considered departing yourself?"
It was a legitimate question given the team's dire start to the season. Inevitably, Whitmarsh answered emphatically in the negative, as AUTOSPORT reported on the day.
Intuitively, the premise that the individual in charge of a team should be held directly accountable for the performance of his team seems logical. It is certainly in keeping with the prevailing trend in all areas of public life to demand someone must pay for every failure. Accountability usually equals losing your job.
Despite plenty of race wins, Whitmarsh's reign has not included world championship success © XPB
But the reality is far more complicated than simply stating, 'this team is underachieving, ergo the boss must go'.
Performance is, after all, a crude metric prone to be affected by myriad factors, many of which the team boss has no influence over and many more of which are tangential to their sphere of influence.
There might be many reasons why a team principal should be replaced, but it rarely gets to the heart of the trouble.
After all, if removing the individual at the top is the solution, it implies the problems causing any team to underperform are solvable exclusively by a change at the top.
No team boss designs the car in the 21st century. While there are cases of team principals with a genuine technical background in the modern era - Ross Brawn at Mercedes being the obvious example - there are others who are not.
Whitmarsh is an engineer by training, but in no way is he, or should he be, active on that front.
By contrast, in football the manager can have a direct impact on the tactics, strategies and preparations of the players. That said, even in football, the manager is very often a placeholder for a far wider range of malaises when they are sacked. But at least they can have a significant impact on performance on the pitch, even though various studies have proved that their influence is often over-started.
But very often, it condemns many teams to an endless cycle of hiring and firing that leads to little being achieved, leading the manager to becoming, too often, little more than a lightning rod for criticism. In F1, this attitude would be even more destructive.
Whitmarsh has had a clear impact on the car in two ways. Firstly, he ultimately approved the controversial decision to bring out an all-new car concept. But this choice would have been made based on the numbers and analysis produced by the then-McLaren technical team under Paddy Lowe.
Had McLaren dominated this year, Whitmarsh would look like a hero. Should he be held responsible for those specialists within the team mis-interpreting data? Probably not.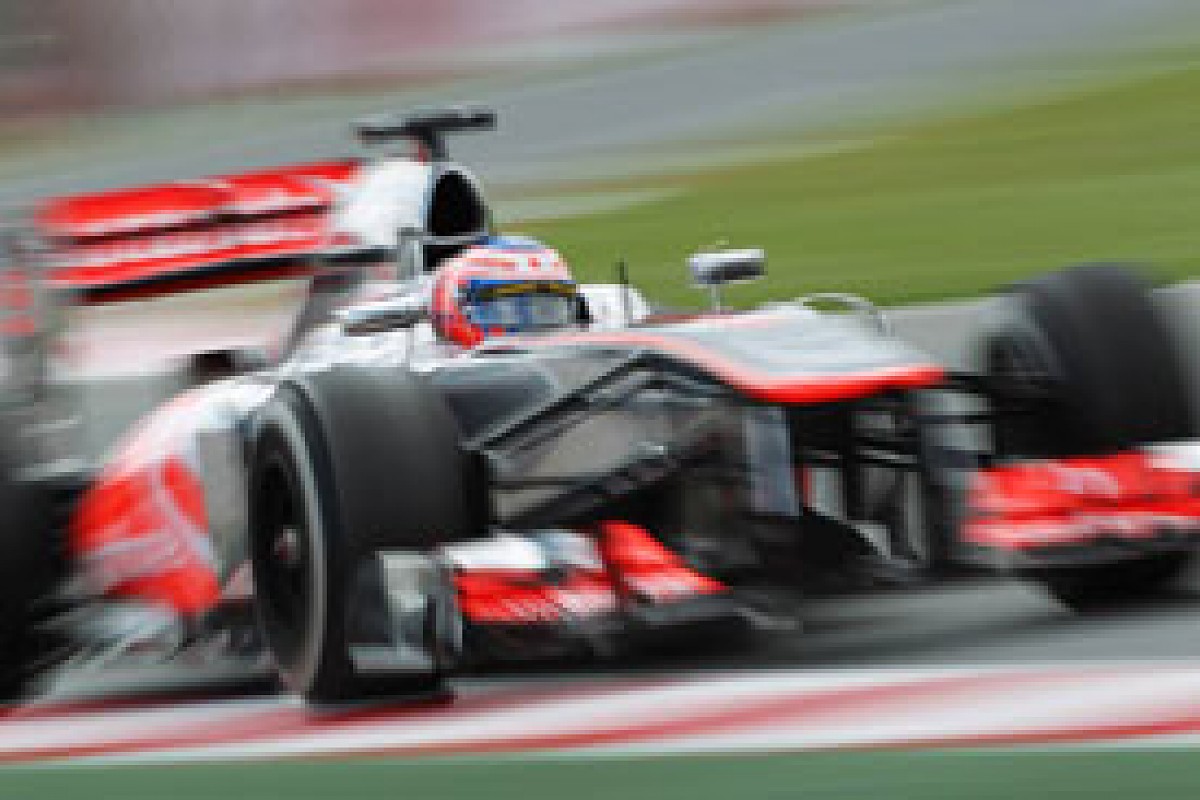 Whitmarsh approved this year's car, but the design was empirically-led © XPB
Secondly, and more compellingly, when it comes to attempting to argue the team boss is ultimately to blame, Whitmarsh is responsible for the technical structure.
The much vaunted 'matrix' system, an approach designed to cope with the fact that engineering groups at the top of F1 teams are now too large and numerous to be managed by a monolithic structure, was a Whitmarsh initiative.
So if his structure is to blame, perhaps it is right to hold the boss accountable. Again, this is a crude approach. After all, change the team principal without modifying the working practices of those producing the car and the problem hasn't been addressed. What is more, there is no compelling evidence that the fundamental structure is to blame.
At the heart of McLaren's problems this year appears to have been a serious mistake in the way its data is analysed.
When it comes to aerodynamic performance, consistency is vital. Having more downforce but only in certain ideal conditions during a lap is great in a very small window, but your overall performance is defined by your troughs, not your peaks.
In an interview with AUTOSPORT earlier this year, Whitmarsh shed some light on this. And, crucially, how the team principal's role is far more significant when things have gone wrong technically than during the normal course of things.
"It is possible to be too data-driven, too analytical and sometimes not stand back," he said. "I think we can be guilty of that. When I joined F1 24 years ago, I said we must work from data, that we weren't numeric enough.
"Over the years, in a crisis I do become relatively involved. Someone has to say, 'actually, stop doing that and do this'."
So if you don't sack the team principal, who do you sack?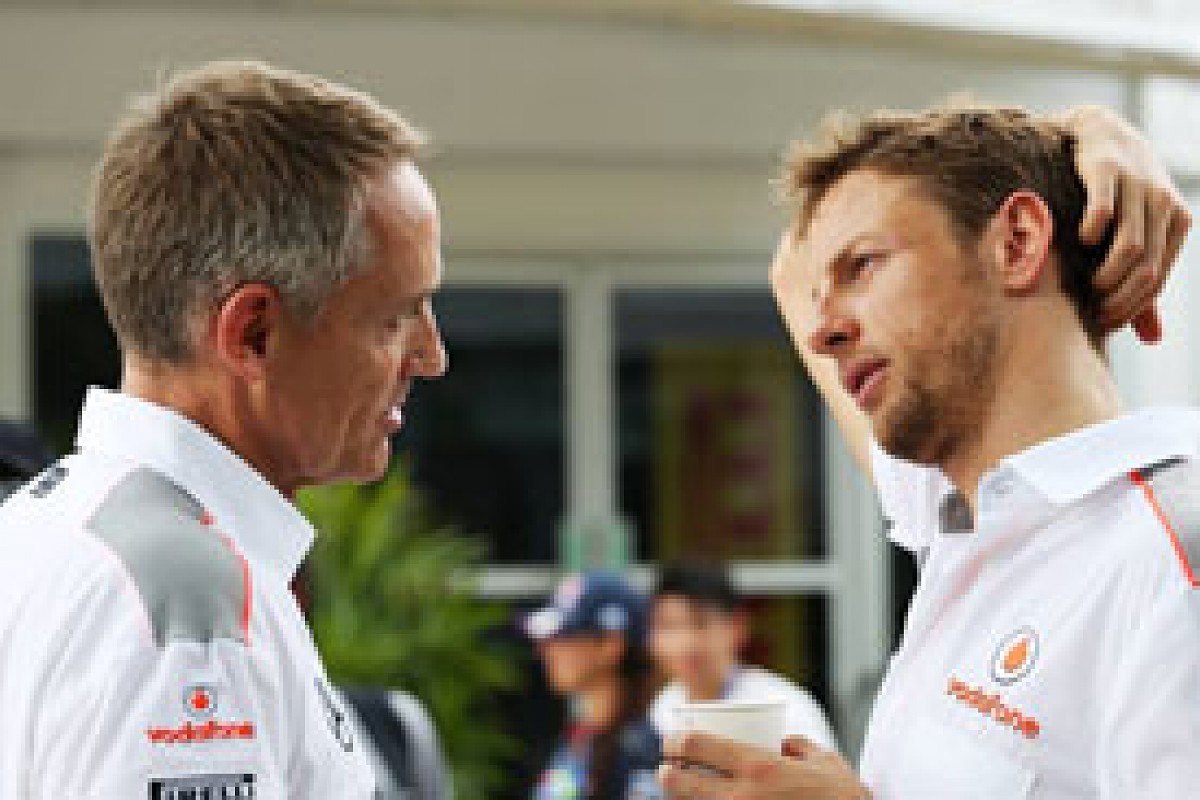 McLaren conceded early on that it had to give its drivers a better car © XPB
This is the great lie at the heart of this debate. Sometimes, you don't need to sack anybody. Scapegoating is a dangerous and counter-productive game and one that all too often has little or no effect.
The real measure of a team, and a team principal, is the reaction to failure. Unfortunately, in motorsport and doubly so in grand prix racing, it takes a long time for changes made in reaction to failure to take effect. But introducing a revolving-door management is never the answer.
The best example of this short-sightedness in recent times was the Jaguar team. During its five seasons in F1, bosses were parachuted in and booted out with astonishing regularity. Among those to hold senior positions of varying descriptions, some overlapping and reporting to each other, were Wolfgang Reitzle, Niki Lauda, Bobby Rahal, John Hogan, David Pitchforth and Tony Purnell.
The result? Five years of underachievement fundamentally caused by a poor team structure that was never addressed, rooted in the Ford Motor Company's interventionalist approach. The individuals were powerless.
The 'continuation' team, Red Bull, has had one team principal in Christian Horner. It has won four times as many world championships as Jaguar ever managed podium finishes. Team owner Dietrich Mateschitz deserves much credit for his patience in the early days, and F1 supremacy has been his reward.
Who knows, there may be grounds for suggesting someone could do a better job than Whitmarsh and he should be replaced.
There could even be some vital, unseen set of circumstances that would lead to responsibility for this year's bad car being laid at his door. But it is desperately unlikely.
But given that the board does remain resolutely behind him, it's more constructive to ensure that the team tackles the weaknesses that have left it in this mess.
After all, the final nine seasons of Ron Dennis's tenure as team principal yielded only one title, suggesting the malaise runs deeper than simply the current leadership.
This is why simply glancing at a team's championship position is a foolish way to judge the performance of any F1 team boss.
As Jaguar and Ford learned, that way madness lies.