DRIVERS
• Sebastian Vettel has a strong finishing record on the streets of Monaco. He won the race in 2011, finished second in 2010, was fourth last year and took a remarkable fifth in the wet race of 2008 for Toro Rosso. The only time he hasn't posted a top-five finish was in 2009, when he crashed shortly after his first pitstop.
• Mark Webber has won twice in Monaco - last year and in 2010, when he led from start to finish. He also scored his maiden career podium finish here, in 2005. In the past five Monaco races he has always finished in the top five.
• Fernando Alonso won here in 2006 (for Renault) and '07 (for McLaren) and, given his current form, he could be the first driver to win in Monaco with three different teams. As a Ferrari driver he finished on the podium last year (third) and in 2011 (second).
• The best result for Felipe Massa here is third, in 2007 and '08. In '08 he started from pole, but two off-track excursions and a strategy error dropped him down the order.
• Jenson Button's only points finishes in Monaco have been podiums - he won in '09, took second in '04 and third in '11. He has retired twice in the past three years (in 2010 with overheating, last year with a puncture).
• Monaco is not a lucky circuit for Sergio Perez. Two years ago he had to withdraw after a big shunt exiting the tunnel in qualifying and last year he broke his steering, again in qualifying. He started 23rd on the grid and finished 11th, posting his maiden fastest race lap in the process.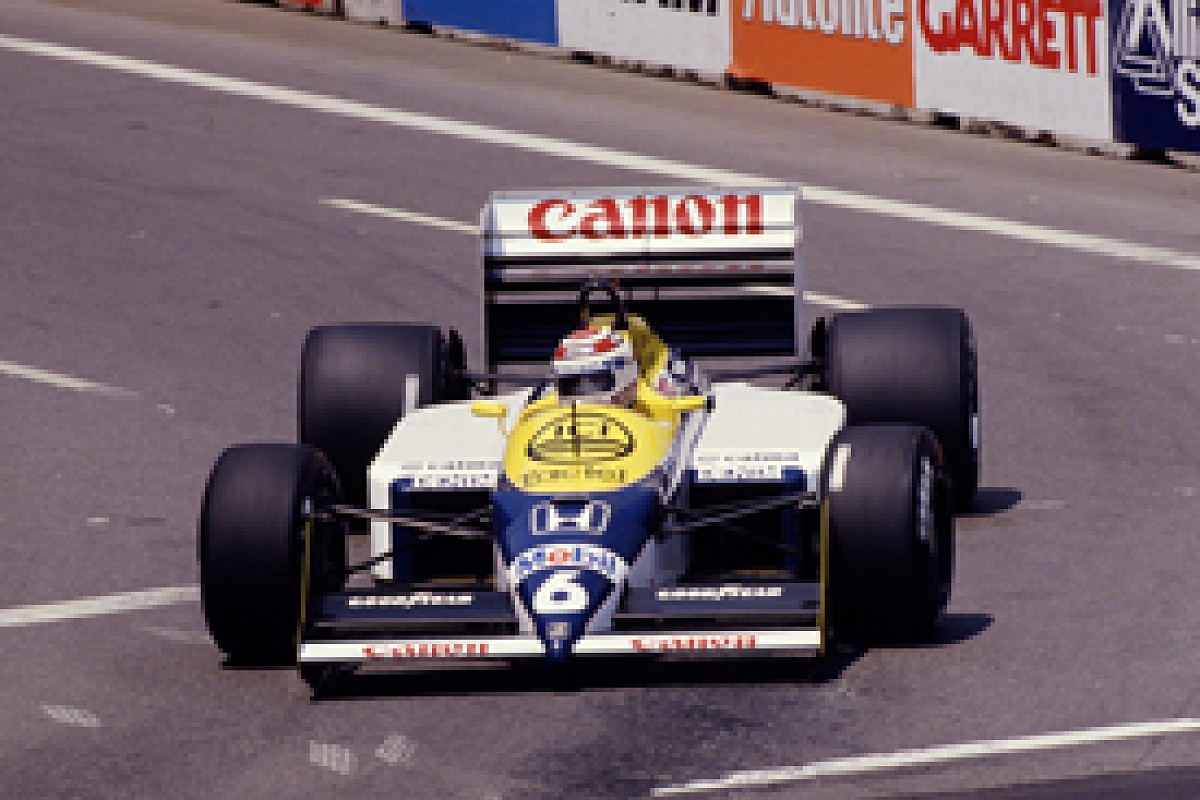 Piquet's 1987 streak of runner-up spots could be beaten by Raikkonen © LAT
• Kimi Raikkonen, like Button and Alonso, has a complete set of podium finishes in Monaco - winner in '05, second in '03, third in '09. It's worthwhile keeping an eye on the Finn; he has finished second in the past three races. A further runner-up spot will give him a share of the all-time record sequence of four, set by Nelson Piquet in 1987 (Monaco-Great Britain) and Lewis Hamilton in '07 (Malaysia-Monaco).
• Nico Rosberg has always qualified in the top eight in his seven Monaco GP appearances, but was only able to climb on the podium for the first time last year, when he started and finished second. That second place is his most recent podium finish to date.
• Lewis Hamilton has scored two podiums here - a win in '08 and second the year before, in what was his first Monaco race. He missed out on a top-10 grid spot and a top-six race finish only in '09, when he crashed in qualifying, started 19th and finished 12th. Interestingly, he has never been overtaken around the Principality.
• Pastor Maldonado has finished his two Monaco GPs at Ste Devote: he was rammed by Hamilton two years ago and last year he hit Pedro de la Rosa at the start.
TEAMS
• Red Bull is the team to beat here - it has started from pole in each of the past three races. And in that same period it has always finished in the top four, with four podiums from of six starts.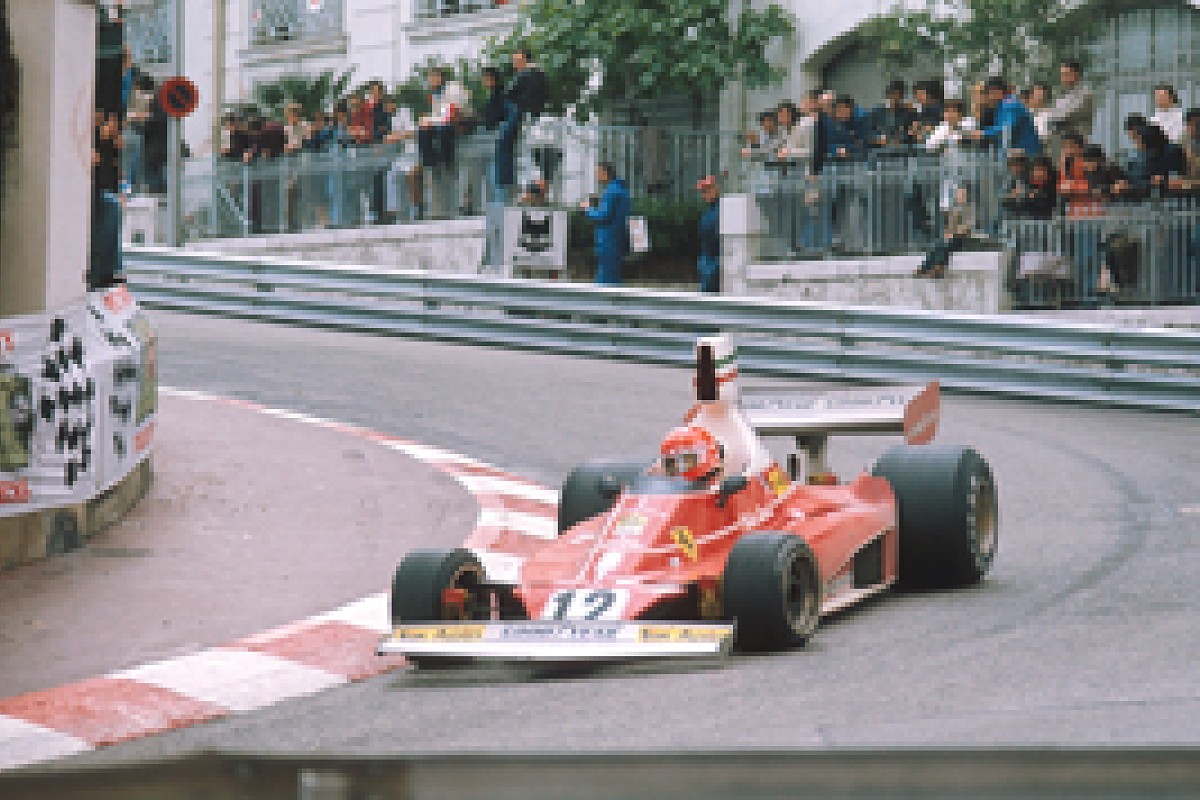 Lauda ended a Ferrari drought in Monaco in 1975 © LAT
• Ferrari is enduring one of its longest victory droughts in Monaco - it's 11 years since its last win, with Michael Schumacher in '01. It has experienced two longer win-less streaks in Monaco, however: 1956-74 (19 races) and 1982-96 (15 races).
• McLaren is the most successful team in Monaco, with 15 wins, the most recent coming with Hamilton in 2008. In the past four races it has secured only one podium from eight starts - a third by Button in '11.
• The most recent podium finish for the Enstone-based Lotus team came in 2010 with Robert Kubica, when it was known as Renault.
• Mercedes has taken only one pole here, in 1955 with Juan Manuel Fangio and only one podium finish, last year with Rosberg. The current team's cars have qualified in the top seven for each of its three seasons in F1. The year before, as Brawn, the Brackley squad won the race. Last year Michael Schumacher took pole here, but had to serve a penalty from the previous Spanish GP and was thus demoted.
• Since its last podium finish at Monaco in '05, with Nick Heidfeld in second and Webber in third, Williams has scored points only five times out of 14 Monaco starts, and in the same period its cars have retired eight times. Williams's most recent win in the Principality came 10 years ago, with Juan Pablo Montoya.
• Force India has enjoyed fruitful races in Monaco, with five points finishes from six starts in the past three years. Only Paul di Resta has missed the points in this timespan - in 2011 when he had to serve two drive-through penalties for hitting other cars and finished 12th. Prior to '10 the team had never scored points here.
• Sauber has scored points only once in eight starts here in the past four years - a fifth by Kamui Kobayashi two years ago.
• Toro Rosso had a four-year points-finish streak here that started in 2008, when Vettel was fifth, the best result for the team at this circuit.