The old, monster Nurburging, which included the Nordschleife, was built in the 1920s and has played host to some of the sport's greatest races.
Considered by many to be the best circuit in the world, its F1 events now are limited to demonstrations like Michael Schumacher's Mercedes run this weekend. But what was it really like to race on?
AUTOSPORT caught up with some of those who wrestled an F1 car around the iconic venue and several of them feel it left the world of grand prix racing all too soon...
John Watson
F1 starts on the old 'Ring: 3
Best result: 7th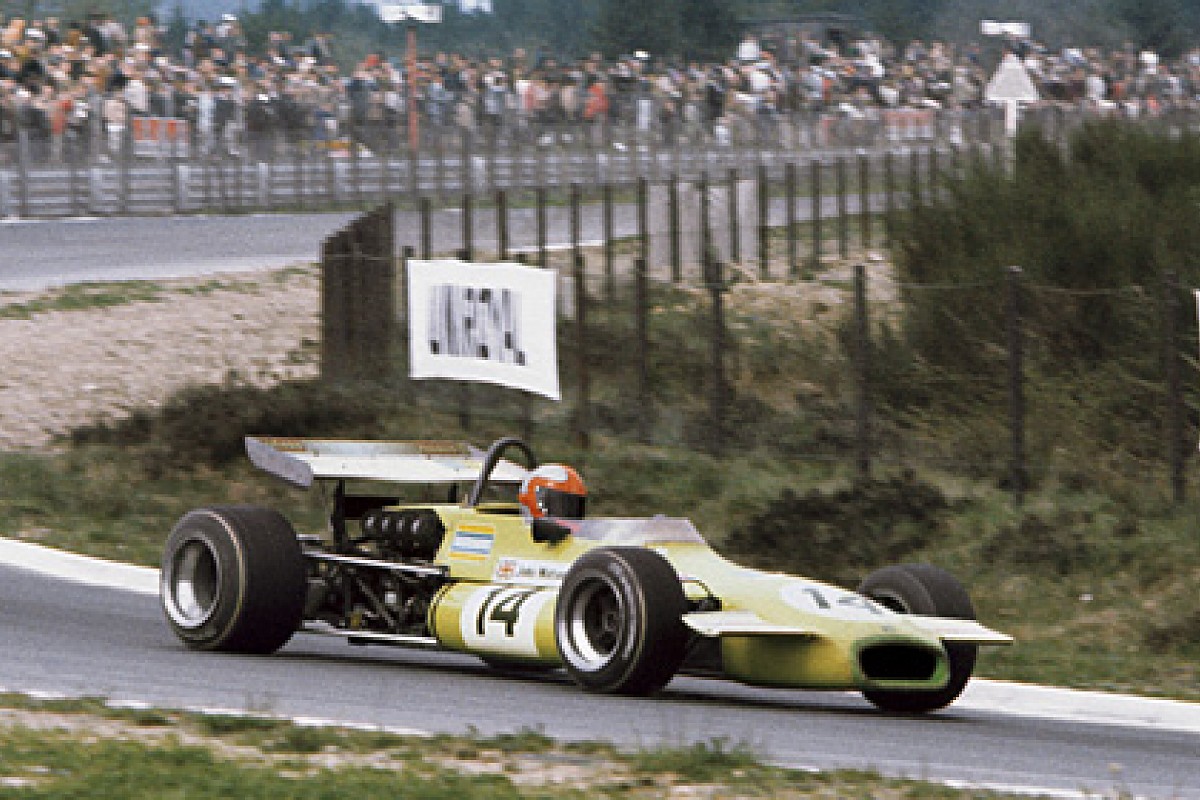 "The old Nurburgring was a major challenge. The thing about the circuit was that it was all about experience on the part of the team and driver. If you had that it was really enjoyable to race there.
"If you had the expertise in the team and confidence in the car, you could turn the 180-odd corners into a lot fewer; you could transform a sequence of bends into one. That was all about knowledge of the track and having confidence in your car.
"There's that run down the hill to the Adenau bridge, which was really three separate corners. If you got it right, you could make it into one big corner.
"The sequence from the Karussell to the Little Karussell, which includes the jump at Pflanzgarten, was a part of the track you could really get stuck into if you had the right car under you. Then, you'd think this is what being a racing driver is all about.
"If you couldn't find the rhythm of the circuit then it wasn't particularly enjoyable, because you were hanging on for dear life.
"The problem with the Nurburgring was that it was too long for the changing world of F1. Quite frankly, the Nordschleife was an anachronism: it was out of date in terms of safety requirements and from a TV perspective it wasn't really viable any more.
"I was sent there with Niki Lauda by Bernie Ecclestone to essentially shit-can the place as the home of the German Prix some time ahead of the 1977 season. We went to do a safety inspection, which should be in inverted commas, because I believe Bernie had already done a deal to move the grand prix to Hockenheim.
"Be under no misunderstanding, the issue of safety was fundamental. It was no longer feasible for the Nurburgring to provide the core safety that was being required of every other circuit around the world.
"But on the other hand the importance of television in F1 was growing at the time. Fourteen laps of the Nordschleife didn't offer advertisers as much bang for their buck as more than 40 laps of Hockenheim.
"The commercial side of F1 was evolving and the original Nurburgring had become a museum piece."
Henri Pescarolo
F1 starts on old 'Ring: 6 + 1 DNQ
Best result: 5th (driving an F2 Matra)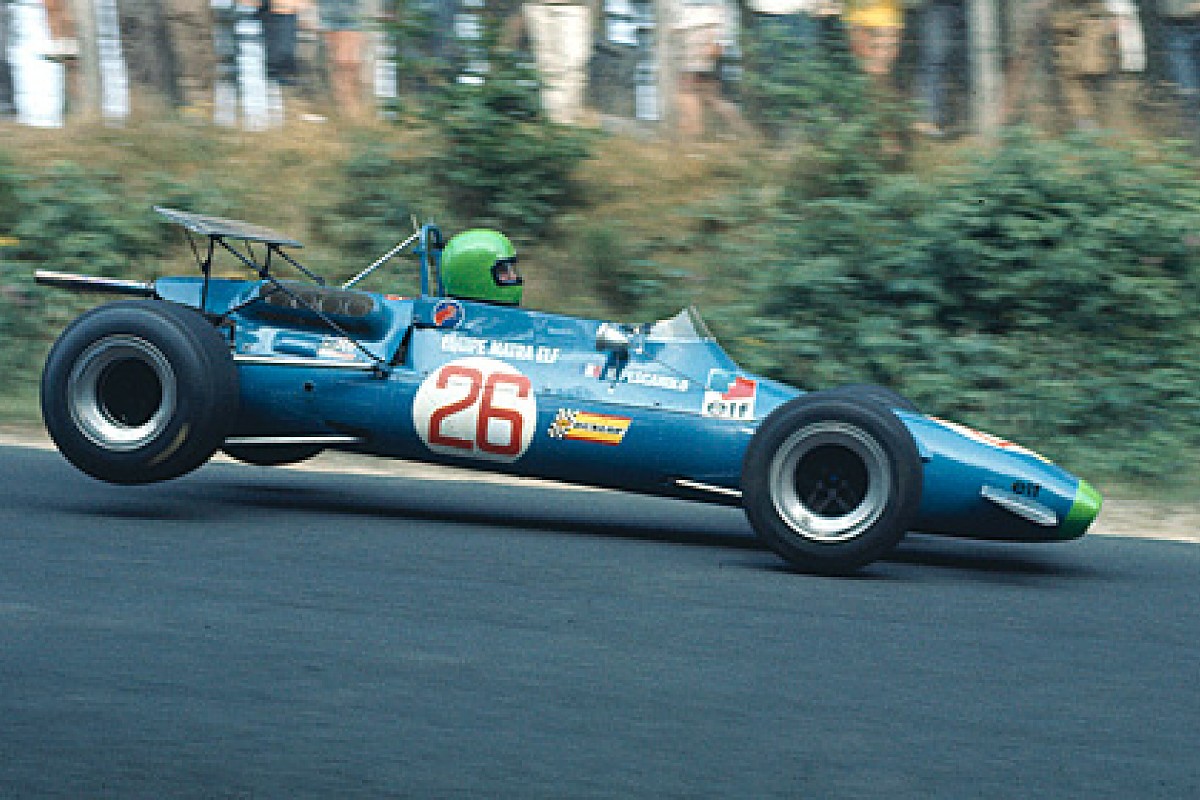 "The Nurburgring Nordschleife was - and still is - the best track in the world. Racing there was a dream and every lap was a new adventure.
"Nowhere else do you have such a range of corners; it has everything you could dream of. To my mind it was the perfect Formula 1 circuit.
"The German GP at the 'Ring in 1969 was my first race back after my accident in private testing at Le Mans in April that year. It was my first race after coming out of hospital and on the most challenging circuit in the world, but I was very happy to be there.
"The Nurburgring was fine for F1 at the time. I don't think F1 should have stopped going there, and prototypes stopped [after 1983] going too soon as well. I was sorry when they decided to move the German GP to Hockenheim.
"The Nurburgring wasn't as dangerous as some people said. Niki's accident wasn't actually that bad. The reason he was so badly injured was that he lost his helmet in the crash.
"With more marshals, course vehicles and safety cameras around the track, F1 and big prototypes could have continued on the old Nurburgring for a long time."
Derek Bell
F1 starts on the old 'Ring: 2
Best result: 11th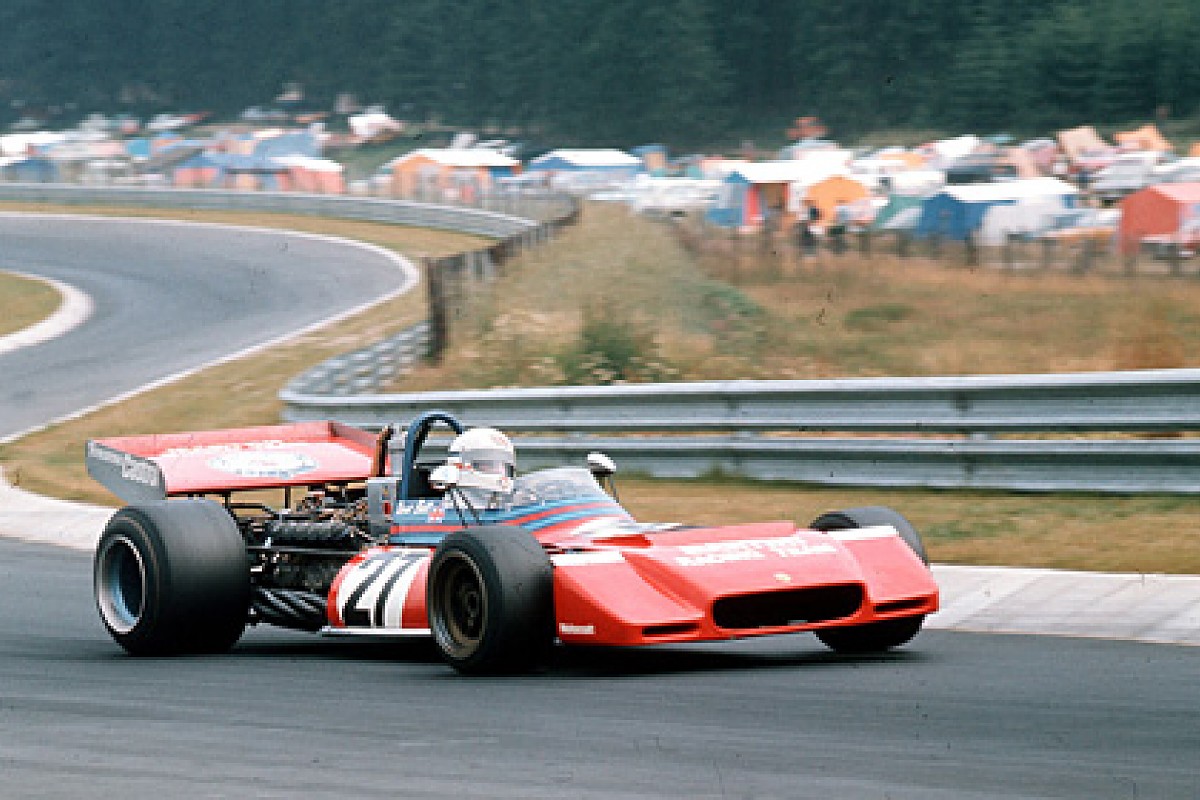 "To win at the Nurburgring was pretty special - and you had to be pretty special to win there. Just look at the names who have won there in Formula 1 and sportscars.
"I loved racing on the full Nurburgring, though I never actually managed to win there. I had pole positions, retired in Formula 2 when I was leading and within sight of the flag, and led in the Mirage and in Porsche 956s too.
"People are wrong to say that the German GP had no business racing on the Nordschleife in the mid-1970s. It must have been magic in a good car, which I never had there in F1.
"I drove the Tecno there in 1972 and I'm not sure I was ever flat out -you never new what was going to break next with that car. I qualified well in the Surtees two years later and finished 11th, but I remember wishing that I was still in my little Formula 2 Brabham from 1968. That car was amazing around the place.
"I don't think you'd have found many drivers who would have ever said they didn't want to race there. It should have gone on longer as the home of the German GP."
Jochen Mass
F1 starts on the old 'Ring: 4
Best result: 3rd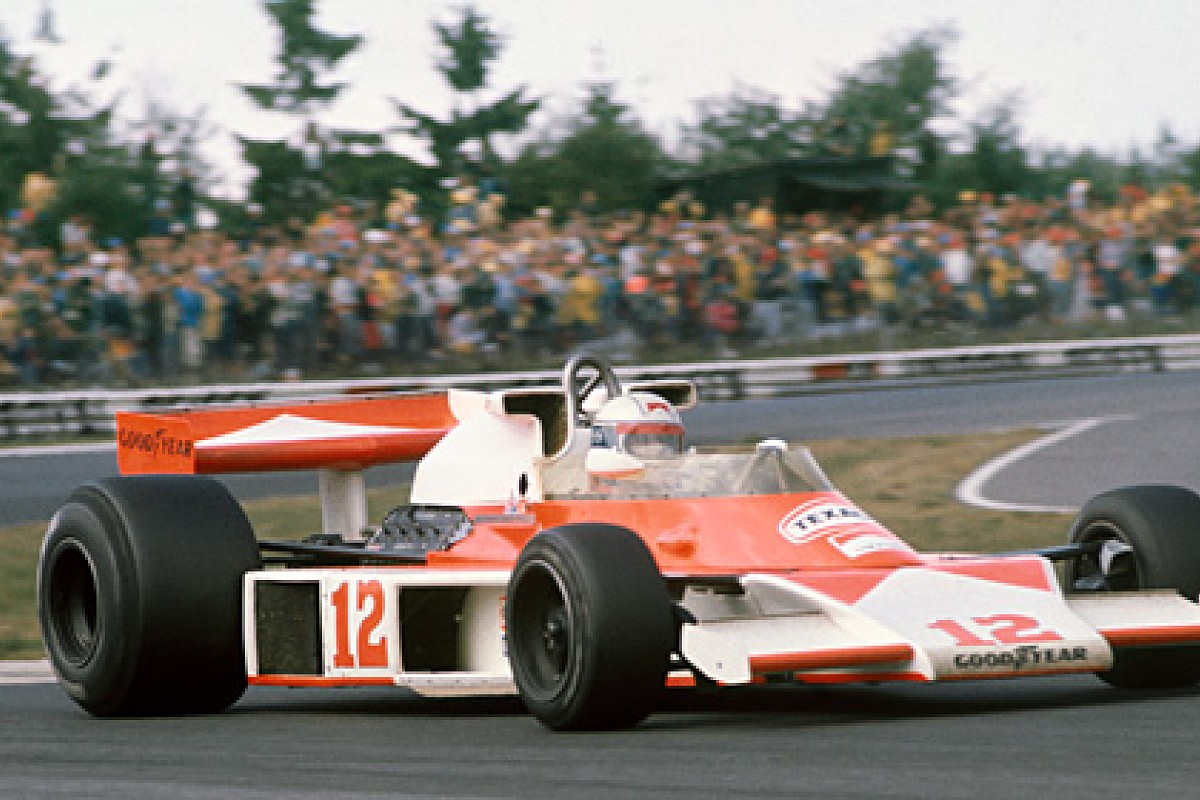 "Every circuit has a certain character and a certain rhythm, almost like a piece of music. You inhale it and absorb it, and that was especially the case at the Nurburgring in the 1970s. When you were in a good car there and you were able to nail it, the place gave you an unbelievable feeling.
"The 'Ring was more rewarding than any other circuit because of its length, the incredible variety of corners and because there were so many ways of getting around it. There was no other circuit like it.
"I was really dismayed when the German GP stopped going there. For simple safety reasons, it was a nonsense to cancel it. It was hairy in some ways, but it was no hairier than, say, Watkins Glen.
"So long as you had the right kind of guardrail - not too rigid and not too flexible - it wasn't so dangerous. If you went off, you didn't hit the guardrail at a bad angle, so it was a bit like Monaco, and we continued - and continue - to race there.
"I know all about crashing at the Nurburgring because I hit the barriers a few times. In 1975, I lost my front right tyre at 175mph at the Fuchsrohre and hit the guardrail quite hard. It didn't hurt and I was OK."
Alan Jones
F1 starts on the old 'Ring: 2
Best result: 5th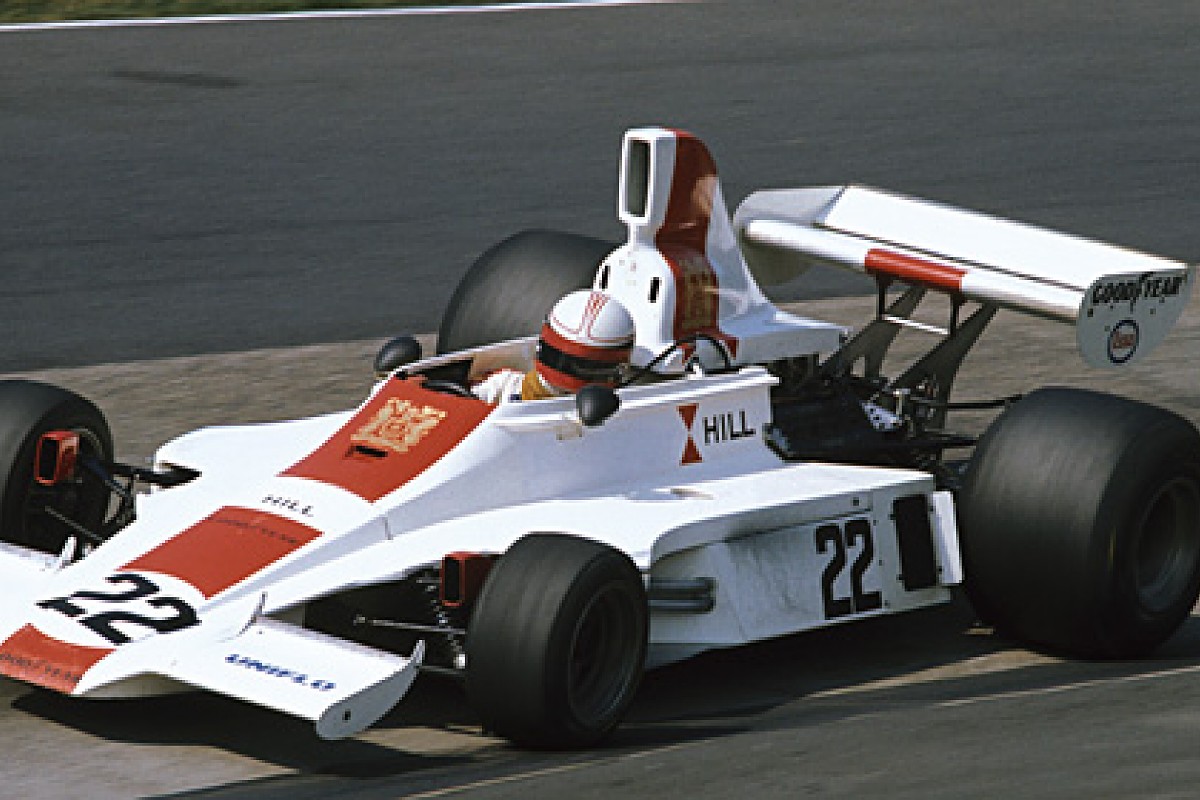 "To say it was a challenge is a bit of an understatement. It certainly was a wonderful circuit, though I can't say I had an emotional attachment to the place. I honestly didn't care when the German GP moved.
"Saying that, I do have some good memories from the old 'Ring. One is getting Graham Hill his best result as a team owner with fifth in 1975.
"That was my first year there, so I went out a day early and in my hire car - I won't tell you which company it was from - I did some laps to learn the circuit, to try to pick out braking points and that sort of stuff.
"Kids used to wait around at the start of the lap when you paid your five Deutschmarks or whatever it was to go around. Some young guy kept asking me if he could come with me, but I kept saying no. After I'd done five or six laps, I finally said yes to him.
"He jumped in and I got about halfway around when I bloody lost it. I hit the barrier quite hard and glass was flying everywhere. The last I saw of him was as he ran off down the road screaming.
"I managed to park the car in one of the little gaps in the barriers and then waited until dusk. Mark Donohue and James Hunt helped me out and I managed to crab around the rest of the lap.
"I drove it down the road and rang up the rental company and told them I'd had to swerve to avoid a deer. I'm pretty sure they knew what had really happened, but I could hardly tell them that I'd just crashed on the track.
"I went back and did some laps on the Nordschleife a few years back when Lexus launched the LS430. It brought back some of those memories and reminded me of what an iconic track it was or, rather, is."