Almost exactly a year ago this column cast doubts on Formula 1's then-proposed Initial Purchase Offer in Singapore, concluding:
Thus one or two potential court cases, a mooted overhaul of the sport's regulatory structure, possible binning of technical future regulations, significant reduction in controlling interest by the majority shareholder, blue-chip races with sparse attendance, and a listing on one of the world's less transparent exchanges point to extremely challenging times for F1 in the weeks ahead.
Unsaid in the final paragraph was that the sport's 2010-12 Concorde Agreement, the tripartite document which outlines the mutual sporting, technical and governance obligations of F1's governing body the FIA, commercial rights holder Formula One Management (FOM) and the teams collectively, was on the brink of expiration; that FOM CEO Bernie Ecclestone was nudging 82 with no clear-cut succession plan in place; that relations between the FIA and FOM were at the lowest of ebbs; and that at least three of the dozen teams - thus 25 per cent - faced seriously shaky futures.
This column obtained the 498-page preliminary flotation prospectus (dated May 21, 2012), forwarding it to two trusted sources, one a specialist with extensive experience of media in motorsports on both sides of the Atlantic; the other a business investment analyst with more than a passing interest in F1. Crucially, both have inside knowledge of CART's (doomed) late-'90s listing; their comments, though, were not published as the F1 IPO stalled.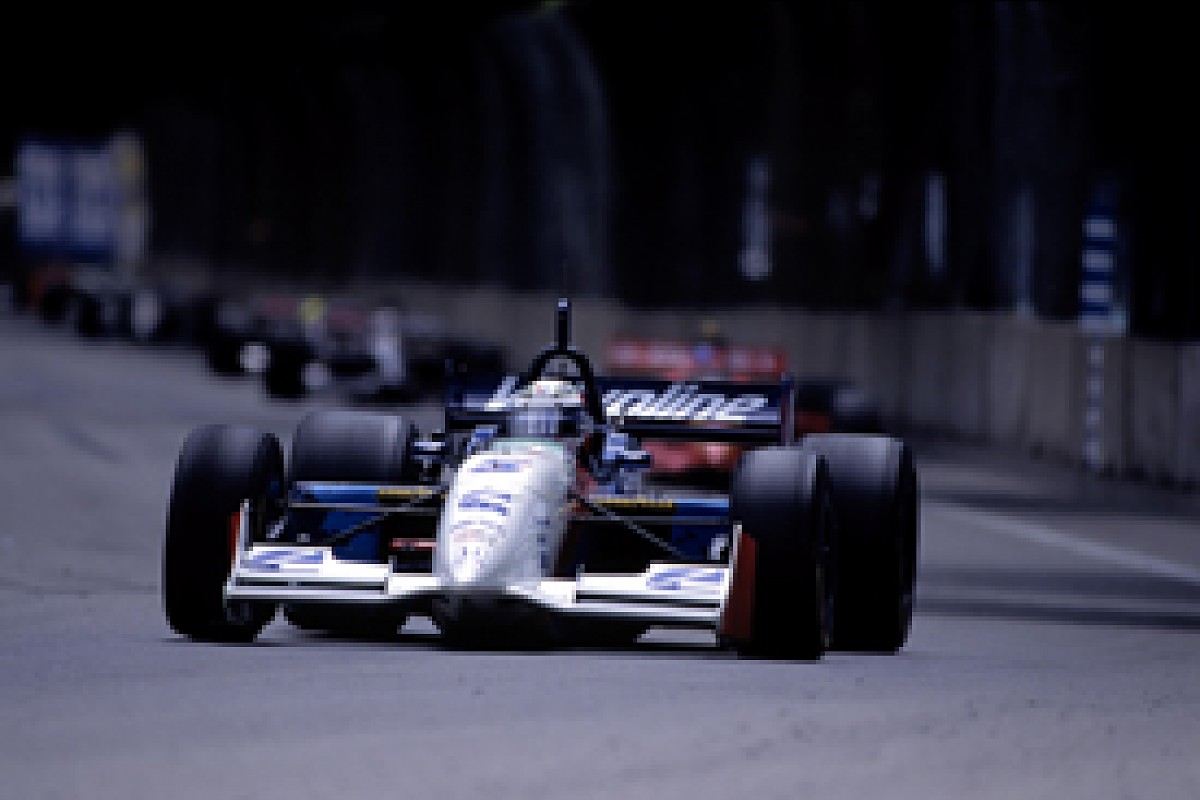 Champ Car organiser CART hit the stock market in 1998 © LAT
However, among a raft of issues they expressed doubt about were television audience ratings, particularly given that the (typically) three-to-five-year broadcast contracts make up a third of FOM's revenues. For example, the prospectus states that Britain has a population of 63 million, squeezed into 60m television-owning households, while over half the population is said to watch F1 during the season.
Patently false given that this year's Malaysian Grand Prix ratings - the highest ever for the race - peaked at 6m for both BBC and Sky, while it is extremely doubtful that Britons have shunned co-habitation to that degree...
Then, our sources found that per event income peaked in 2009:
Core revenue ($bn / $m) versus number of events (page 78 of the prospectus):
2009 1.164 / 17 races, 68.5m / race
2010 1.154 / 19 races, 60.7m / race
2011 1.224 / 19 races, 64.4m / race
Note: 2012 figures not yet published, but per race income unlikely to exceed 2009 levels
Broadcast revenue ($m / $m) versus number of events (p79):
2009 529 17 races, $31.1m / race
2010 480 19 races, $25.3m / race
2011 489 19 races, $25.7m / race
Note: 2012 figures not yet published, but per race income unlikely to exceed 2009 levels
Hosting fees ($m), however, increased in gross terms (p79) on an average per-race basis:
2009 23.7 per race
2010 24.9 per race
2011 26.9 per race
Tellingly, though, on page 95 the prospectus clarifies: "The significantly higher race promotion (hosting) revenues and growth in other revenues was almost fully offset by decreases in broadcasting and advertising and sponsorship revenues*." *Predominantly Paddock Club and 'bridge and board' signage.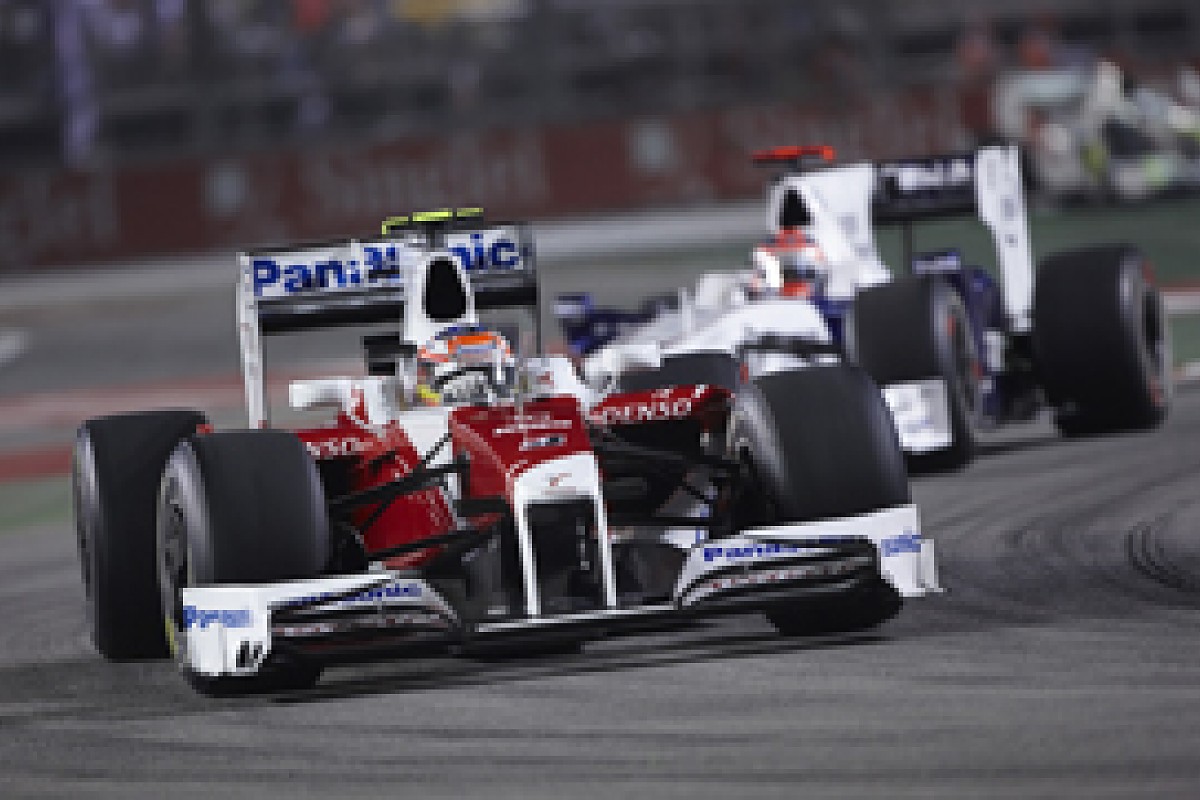 Manufacturers such as Toyota and BMW turned their backs on F1 © LAT
Thus it became clear that FOM's revenues were not only adversely affected by the withdrawal of the motor manufacturers, who exited in 2008/9 and have made no overtures about returning, but that future growth is directly linked to calendar expansion - with commensurate risk of team fatigue and audience saturation.
Exactly seven days after the column was published, Bernie Ecclestone, CEO of FOM, announced the flotation had been delayed, citing volatile (Eurozone) markets. Insiders, though, knew there was more to the postponement than purely global economic factors, with almost simultaneous sales of 21 per cent of CVC Capital Partners' majority share to a trio of investment funds, reducing last-named share to little over 42 per cent.
Significantly, thereafter CVC maintained it continued to exercise control over holding company Delta Topco - and therefore subsidiary FOM - and did so again after selling a further 6.5 per cent to Waddell and Reed, bringing W&R's slice up to 20.9 per cent and making the US-based investment fund Delta Topco's second-largest shareholder after CVC.
The original deed of lease of F1's commercial rights allegedly contains a so-called (by former FIA president Max Mosley, who cut the inexplicable 113-year lease deal with FOM's predecessors) 'Don King Clause', which permits the FIA as de facto owner of the rights to veto any change in control of the lease rights.
The clause, named after the (in)famous boxing promoter - although no clear parallels have been unearthed - was intended to safeguard F1's future ownership, but failed to block the sale of 50 per cent to the owners of The Muppet Show, who then lost them to Kirch Media upon insolvency, who lost them (plus a further 25 per cent) to a trio of banks upon insolvency who sold them to (inter alia) CVC amid bribery allegations...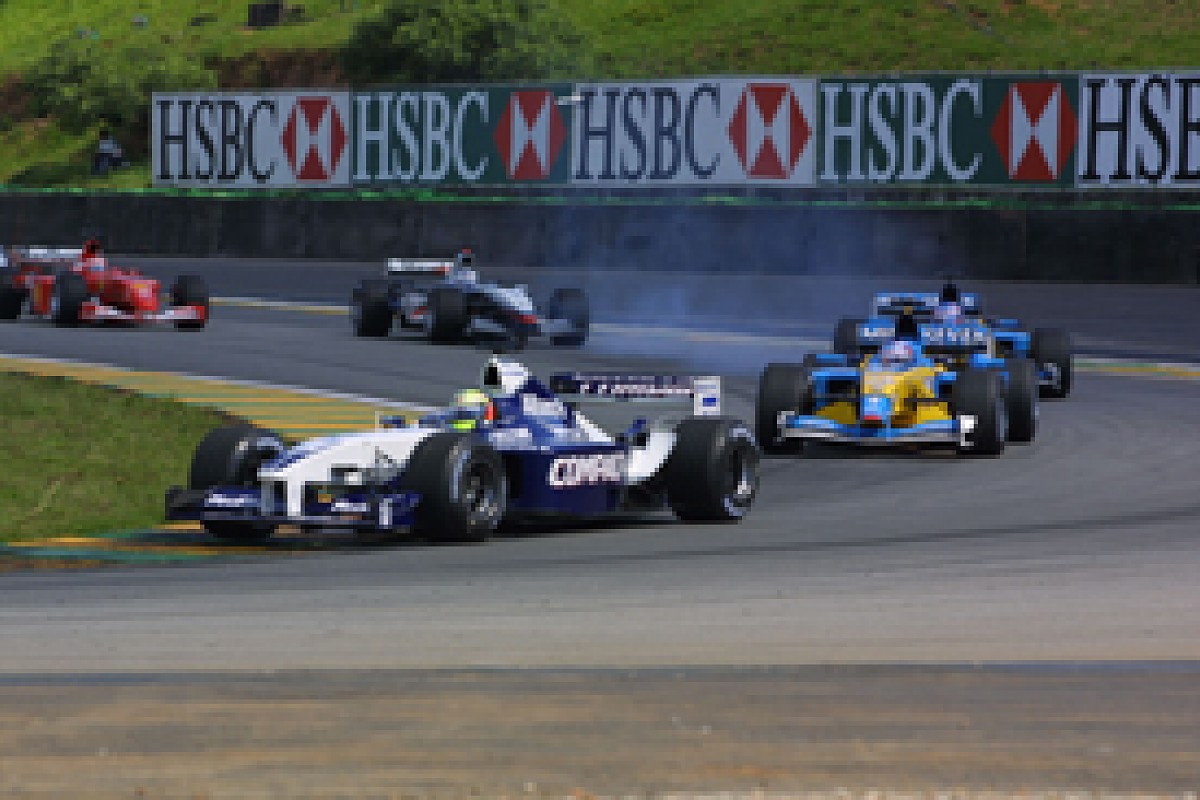 It was during the 2002 F1 season that Kirch went bankrupt © LAT
However, for CVC to maintain control with 35.5 per cent it must presumably have covenants with shareholders in place, most likely with the estate of (bankrupt) Lehman Bros, which held 15 per cent of shares before flogging off three per cent to the Texas teachers' retirement system in October last year. Lehman's full holding had been earmarked for public sale on the Singapore Stock Exchange before the plug was yanked.
Saliently, though, the prospectus states: "The FIA has not threatened to terminate our licence (sic) in the past and we are not aware of any (emphasis added) existing grounds on which they are entitled to terminate our licence."
So, possibly said King Clause does not, after all, apply, making this one for the FIA's lawyers...
And so on to the present. Earlier this week, Ecclestone announced through his personal media agency that the flotation was back on track, to be completed before season's end.
"We've agreed to do it. It will happen this year and it will be up and running. CVC is getting on with it and putting all the bits and pieces together that they have to," he said.
Thus one must assume that the Eurozone crisis has lifted, that much has changed for the better to provide F1 with a better outlook, for investors are interested in but one thing: the future.
No, the Eurozone crisis has not lifted - if anything, matters have deteriorated as attested to by the situation in France and, soon, the Netherlands - but, yes, much has changed in F1, if not necessarily for the better, as outlined here just three weeks ago.
Summarising the foregoing, F1 faces the following outstanding issues:
Concorde Agreement - the 2010-12 agreement has expired, and no replacement has been signed. While the prospectus suggests that to be no problem as commercial agreements with 10 teams are in place, the lack of such covenant means F1 cannot rely on the FIA for stability, a commodity investors crave.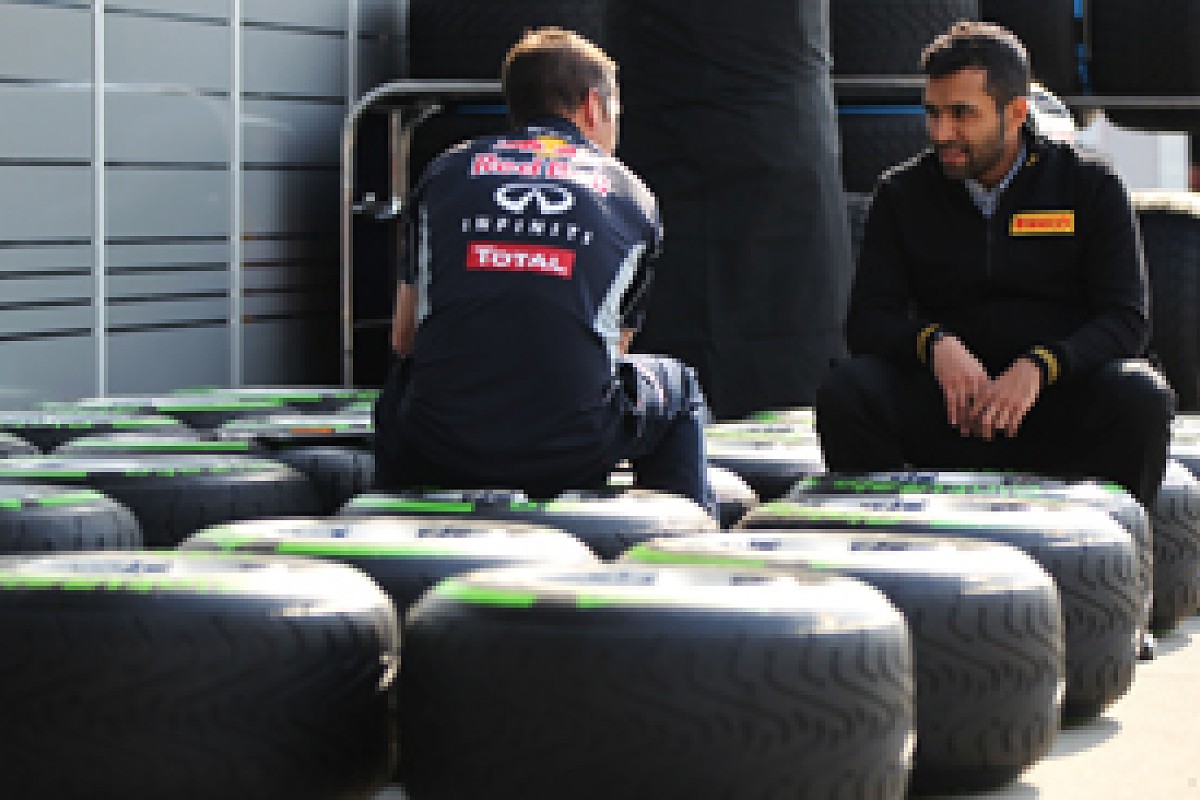 F1's future tyre supply is still not settled © LAT
Schedule 10 - the inequitable team payment structure.
Future tyre contract - Pirelli's current deal expires at the end of 2013, and no extension/successor has been agreed. Does Fred Flintstone beckon?
2014 technical regulations - a host of outstanding issues abound, and now this column hears whispers that some form of turbo/existing V8 engine equivalence structure is being considered.
Lack of a regularised cost control structure - without which half the grid is endangered due to the inequitable payment structure.
Then, in addition to announcing the IPO was back on track, Ecclestone stated that Marussia had no commercial deal and did not qualify for Schedule 10 money as, "They don't have a commercial agreement because they are not in the top 10. We pay the top 10, that's what we do. For three years we did something different because we had an agreement with Max [Mosley], but from now on we will pay the top 10 and that is it."
Not strictly true, Bernie: in the days "when we did", the teams all were party to a Concorde Agreement which safeguarded their futures, and if they moved into the top 10 they qualified. Without any form of commercial agreement, Marussia does not qualify for a cent even if it wins the next seven constructors' championships on the trot .
To this end the FOTA teams (McLaren, Lotus, Mercedes, Williams, Force India, Caterham and Marussia) plus Ferrari and Sauber met on the Sunday in Bahrain to push for a reinstatement of the so-called Column 3 payment on the grounds that they, too, could drop out of the top 10 and fall on hard times.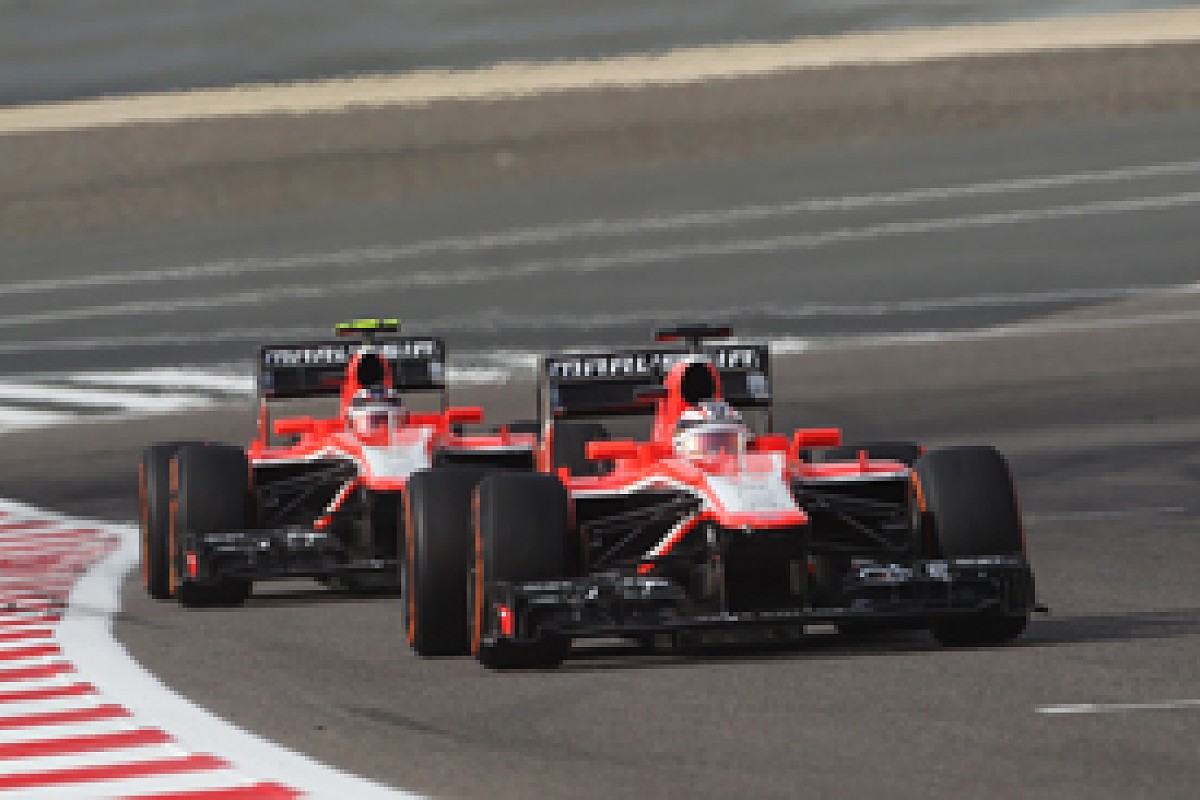 Marussia is in limbo © XPB
One wonders how Ecclestone knew last April, when he made the offers to all teams bar Marussia that the squad would place 11th, and what the team's next move will be, for as pointed out here it could take legal action - which surely makes prospective investors somewhat jittery.
Talking of which, since the sceptical column was published a year ago the number of potential court cases faced by Ecclestone and/or the Formula 1 Group has risen by 250 per cent, while the number of 2013 rounds dropped from 20 to 19 - and then only after Ecclestone managed to cut a bargain-basement deal with the Nurburgring, one that allegedly sees the circuit pay no hosting fees, with FOM taking the 'gate'.
This is very much in line with one of the many risk factors identified on page 30, namely: Our race promotion, broadcasting and advertising and sponsorship contracts typically have terms of five to seven years, three to five years and three to five years, respectively. When these contracts expire, we may not be able to renew or replace them with contracts on similar terms or at all. We have a total of 21 race promotion, 63 broadcast and 24 advertising and sponsorship contracts of which four, 56 and 23, respectively, expire before end 2015.
(Here refer to plummeting broadcast income above...)
Then there is, of course, the question of Ecclestone's succession, for he continues to rule F1 despite having reached an age when most men travel only for fun, if at all. Yet he seemingly has no intention of stepping down any time soon. Nor, for that matter, do his masters intend replacing him or appointing a deputy.
"The people that represent the funds are good people to work with," he says, adding: "They are not at all demanding for me to have a successor."
Thus, even more uncertainty for prospective investors, for, while the worst should not be expected, with a billion bucks riding on it, calamity should at least be prepared for.
That is just another curious twist to the ongoing saga of F1's flotation, none of which makes sense to even the most irrational investment analyst. Obviously CVC knows something it has not let on, or the prospectus will be totally revamped. Which may explain why the initial float was pulled...