The only surprise about Porsche's admission to AUTOSPORT's sister publication Autocar that the company had decided on LMP1 rather than Formula 1 after weighing up its motorsport options, was that it invoked any surprise at all.
"The final decision was the only logical one. F1 was an alternative, but the road-car relevance is not there," the iconic German sportscar maker's research and development head Wolfgang Hatz told Autocar at the Shanghai Motor Show.
Three years ago, Porsche - then firmly under the wing of the Volkswagen Group it audaciously attempted to commandeer before the roles were rapidly reversed - undertook a study: F1 or LMP1. The latter won through, and the Stuttgart company lines up at Le Mans in June 2014 aiming to extend its record-stretching 16-win roll-of-honour. (Remarkably, sister brand Audi lies second on 11 wins - more of which anon - with Ferrari's nine victories leaving it third.)
Porsche's decision ranks among the most prescient taken during the company's 65-year history, for so much has changed in F1 during the intervening 30-odd months that a 'what-if?' analysis makes for a fascinating exercise.
Back in October 2010 this column analysed Porsche's chances of 'returning' to F1 - it dabbled briefly in its own right in the early '60s, winning a single grand prix, with its ultra-successful mid-'80s McLaren engine partnership being very much a customer programme paid for by Woking - after its then newly-appointed CEO Matthias Muller admitted to Autocar that it was considering its options. The column concluded:
Porsche is targeting annual sales of 150,000 units (up 50 per cent from present levels) within five years, and a high-profile, successful F1 programme would certainly aid that quest, but the question is whether Porsche can afford the costs, particularly as engine suppliers do not share in the sport's revenues. It is considered extremely unlikely that Porsche's business model can support a full Ferrari-type F1 programme.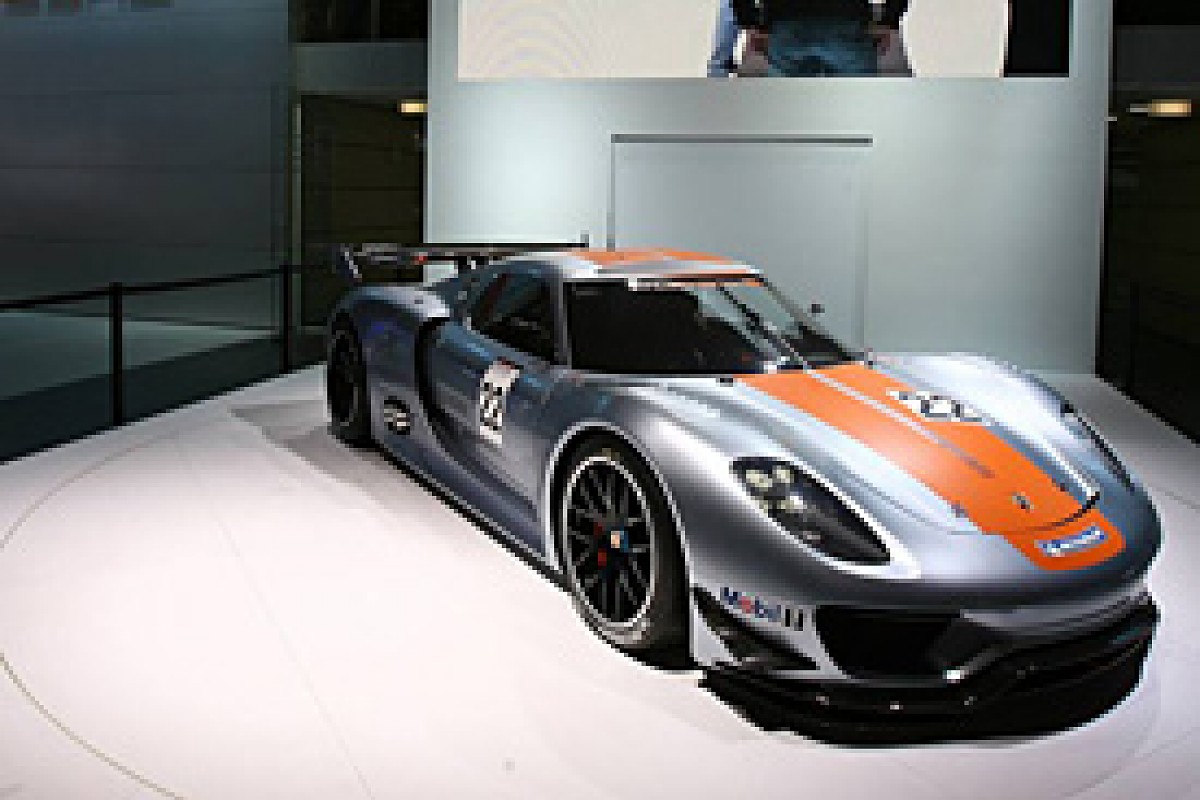 Porsche's 918 Spyder has already broken cover © XPB
In weighing up its options, Porsche's F1 study likely listed three alternatives: start team from scratch; acquire existing team; supply engines to 2013-onwards specification. (At that stage the proposed engine formula called for straight-fours, offering greater technical freedom than do the V6 units now adopted for 2014 introduction.)
Porsche would presumably have deleted the first alternative PDQ, simply as such a step would have called for a dedicated F1 facility: 60 per cent wind tunnel; full engine, chassis and driver simulation set-up built from scratch; specialist fabrication and composite shops, etc - when time was of the essence, particularly as both a replacement Concorde Agreement and the revamped technical regulations were scheduled for 2013.
In contrast, Le Mans offered no such time constraints.
Then, Porsche would have peeked at the so-called Singapore 2010 Resource Restriction Agreement and its cost reduction 'glide-path', then realised just how hamstrung it would have been at a time when it needed to spend, spend, spend to get up to speed. Issues such as curfews and race team headcount restrictions were still well in the future.
Le Mans has no such funnies.
Porsche would soon have reflected on F1's ban on in-season testing - conspiring against a global company making up for lost time - with sole tyre supplier Pirelli's brief to artificially spice up the show through degrading compounds being much discussed at the time.
DRS, too, was on the agenda. Thus Porsche could have concluded that F1 was more show than go: surely not what a technology-led company used to winning through exhaustive effort would care to commit to.
Acquiring an existing team at that stage would, though, have been the better option, albeit one still fraught with risk, particularly as the likely takeover target would be Toro Rosso, with Sauber a logical runner-up.
However, with both operations situated across borders from Porsche's Weissach research and development centre - as BMW discovered when it owned Sauber - cultural factors would play a crucial role, too.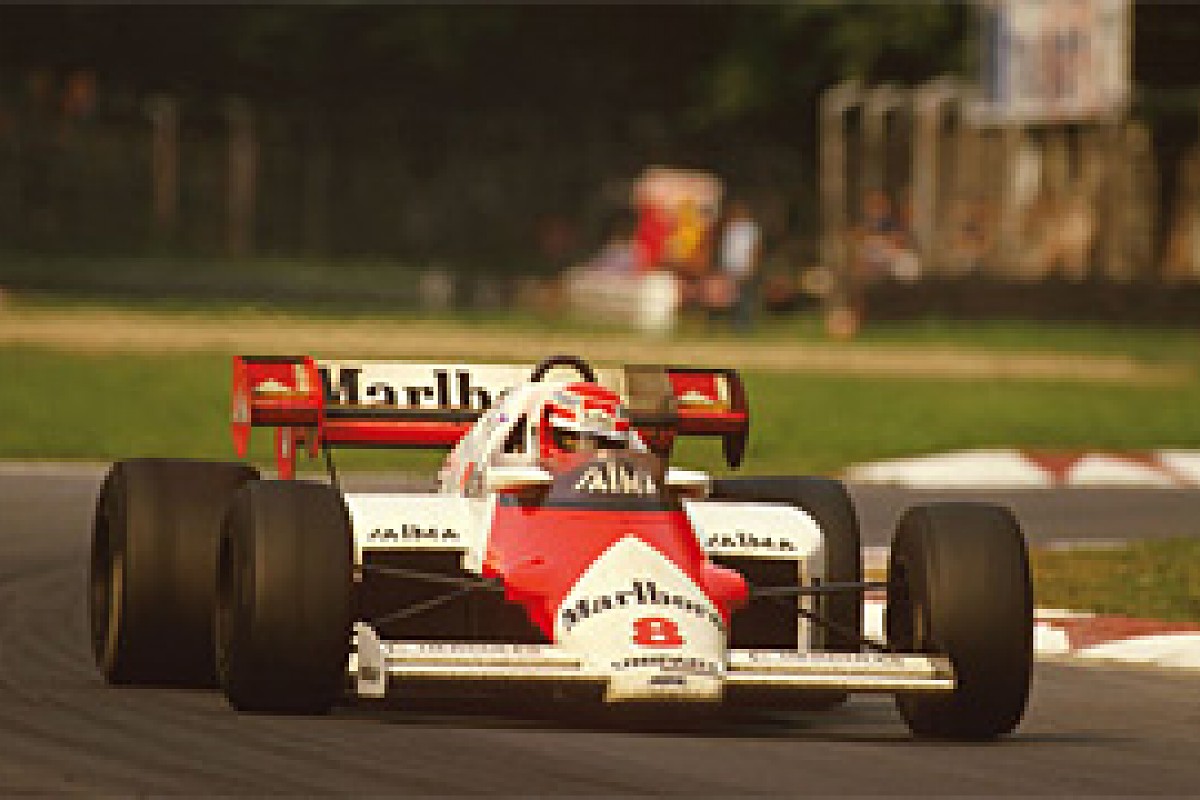 Porsche's last successful spell in F1 was with McLaren © LAT
This buyout option provided no guarantees of success, either. Remember that BMW purchased Sauber, threw big bucks at the place, yet had a single - fortuitous, rather than fought-for - win to show for it.
Honda bought BAR, spent mega-yen on an already impressive facility, yet picked up victory only in the wet of Budapest. Both manufacturers exited F1 stage left after just four years as team owners.
Mercedes acquired Brawn (formerly Honda, nee BAR), further rearranged the factory, appointed four technical directors to look at the nuts and bolts, employed two former world champions - and has scored as many wins as did each BMW and Honda in (more than) three years as a grand prix entrant.
True, Red Bull turned Jaguar around after buying the team in 2005, but it took probably the biggest contemporary budget in F1, the design genius of Adrian Newey, the skills set of (primarily) Sebastian Vettel and all of four years to win its first race (2009) - despite having proven Renault power and formidable political clout.
In October 2010, when Porsche considered its options, Red Bull had yet to win a title, and Porsche's suits would have reflected on the fact that in its first two years as RBR the team finished seventh in the constructors' classifications, and fifth and seventh respectively in 2007/8 before ramping up to second.
Imagine the effort (and cost) required to turn around a Ferrari-powered Toro Rosso relying on technical support from Red Bull Technologies.
Then Porsche faced the simple question of economics: much as the head honchos of manufacturer-owned teams bang on about F1 providing a marketing pedestal, the fact remains that in 2012 two of three manufacturers in F1 lost market share to their direct competitors, with Renault losing 18 per cent in its core market Europe to Peugeot's 16 per cent deficit. Guess which brand is in F1...
While things at Mercedes are rosier, with the Three-Pointed Star posting a four per cent increase in global car sales and roughly flatlining in Europe, it couldn't hold a candle to Audi and BMW in 2012, with the former posting a 12 per cent increase in worldwide demand and the latter being up by 11 per cent.
At that stage Porsche could not, of course, predict competitor car sales, but given that its Panamera and Cayenne go head-to-head, it must in retrospect consider itself vindicated.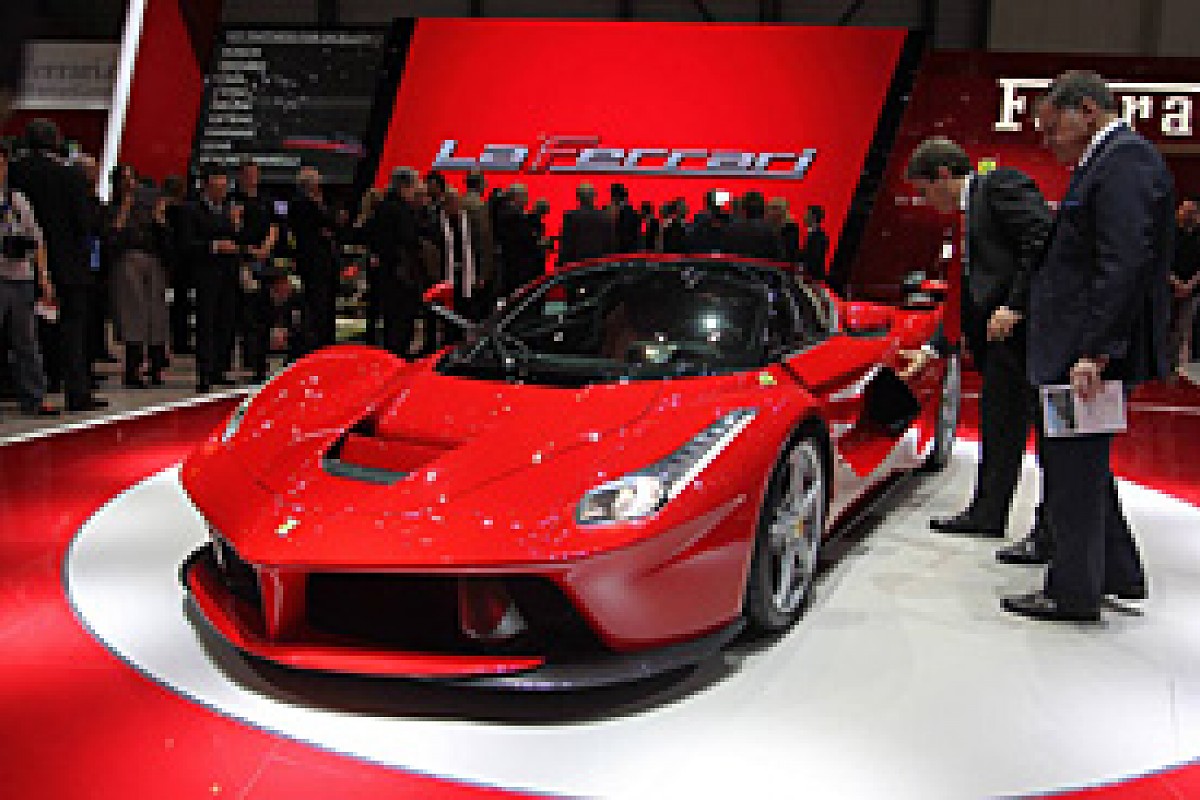 Ferrari posted record sales in 2012 and it hopes for more with its LaFerrari © XPB
Ferrari is, of course, the exception to the rule, having posted record sales in 2012. However, even here there exist caveats, for the Prancing Stallion's most bullish markets remain the USA and China - the former not (in 2010) having staged a grand prix for well-nigh four years, while the latter regularly played to empty stands.
Again, Porsche was not to know that China would somehow lose 25m TV viewers in 2012, nor that the Chinese Grand Prix has still not truly taken off, but must now be rubbing its hands with glee.
Of course, the accurate dissecting of marketing mixes is way beyond the brief of this column while virtually any topic can be disproven with statistics, but the fact remains two of three manufacturers in F1 lost ground in some form or other. That their direct competitors are/were dabbling in endurance and/or touring car racing is significant, regardless of how (and by whom) such numbers are spun...
In the recent Autocar interview, Porsche R&D chief Hatz, with senior positions within the VW Group plus stints at Opel (motorsport) and BMW on CV, stated: "The road relevance in F1 is not there. Also, there is a lot of publicity around politics and tyres, but not so much about the engines and chassis."
While Muller and Hatz were not to know just how much Pirelli would influence the sport, the latter's comments perfectly sum up contemporary F1, which lives (survives?) in its own bubble, and still, just six months ahead of the last race for its antiquated V8s, simply cannot be bullish about 2014's eco-friendly engines.
In no other industry is the future so consistently, so publicly, so vehemently, slated.
When teams lose, do they compliment the victors? Of course not - talk is only about tyres. Any wonder such as Audi and Toyota spend their motorsport millions on Le Mans and the WEC; any wonder Porsche has no regrets?
In the 2010 column, Porsche was reported as having made clear its need to earn revenue from competition, and, with there being no Concorde Agreement and all but Ferrari, Red Bull and McLaren guaranteed top-dollar payouts for the next eight years - even Mercedes, despite its illustrious record and evocative name, is marginalised and was on the cusp of withdrawal - the chances of Porsche getting anywhere near an equitable slice of F1's £1.2 billion annual action are exceedingly slim. Proceeds from F1's on-off-on-off floatation? Forget it...
For more information refer here - a column that caused recent furore in the paddock, and not through lack of accuracy.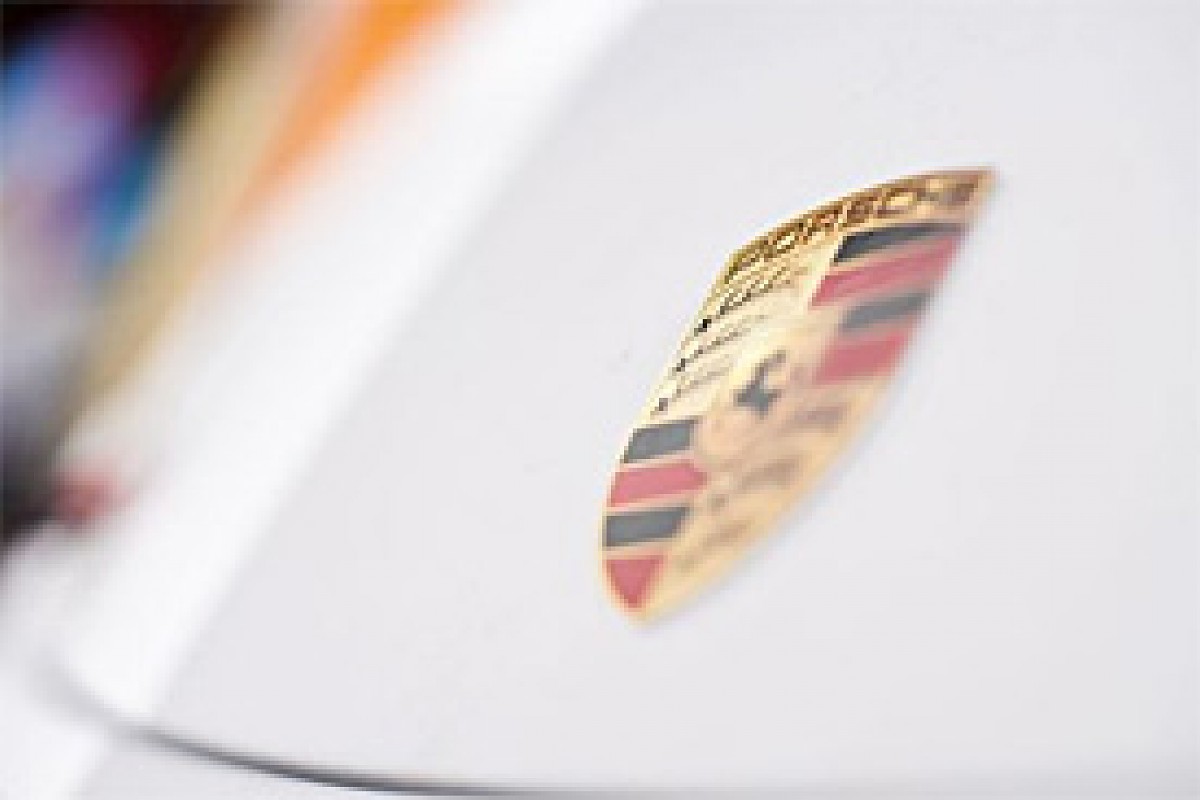 F1's future was not clear enough for Porsche © LAT
Indeed, the absence of a Concorde Agreement (for the first time since 1981) and total lack of formalised governance procedure would surely have put paid to Porsche's involvement as team owner had the company committed. For proof, look no further than the Mercedes situation.
Having thus looked at the lay of the land - even without the benefit of foresight - Porsche's F1 options would have been reduced to that of engine supplier, as it was (successfully) in 1984-87 and (rather more) unsuccessfully for all of six months in 1991, when the plug was ripped and baby chucked out with the soapy bathwater by the hapless Footwork Arrows outfit.
Here, too, Porsche would have got a jolt or two, for engine suppliers have absolutely zero formal say in the regulatory process save for making proposals to an informal Engine Working Group, a body not even recognised in the previous Concorde, let alone under the revised governance structure which sees the chosen three teams (see above) hold sway.
The change from fours to V6s (and delay of a year) was, for example, proposed and carried by the (then) Technical Working Group, which escalated the issue to the (then) Formula 1 Commission, which passed the revised regulations to the FIA's World Motorsport Commission for ratification.
Porsche was not then a member of either the TWG or Commission, nor would it be today even had it joined the sport this year as originally envisaged - for it would have had to build a V8 for a single season...
Asked whether it was of concern to Renault that the company has no formal representation, Renault Sport F1 president Jean-Michel Jalinier admitted it was.
"Now that Renault is investing altogether with four teams, we've got a budget of about a mid-grid team, so we are a player of the same size of a mid-grid team. So we should have the voice of a mid-grid team," he told this column in February, before adding: "We're working with Formula One Management and working with the FIA on that."
Nor were things improving: "Very little progress..." Again, it's difficult to imagine Porsche accepting that situation.
Then there is the (lack of) technical challenge: the basic engine concept was frozen almost two years ago, possibly for eight years, with moves afoot to homologate engines in March next year. Would a company whose engineering credo is 'constant improvement' - ask any 911 owner - commit to such a formula?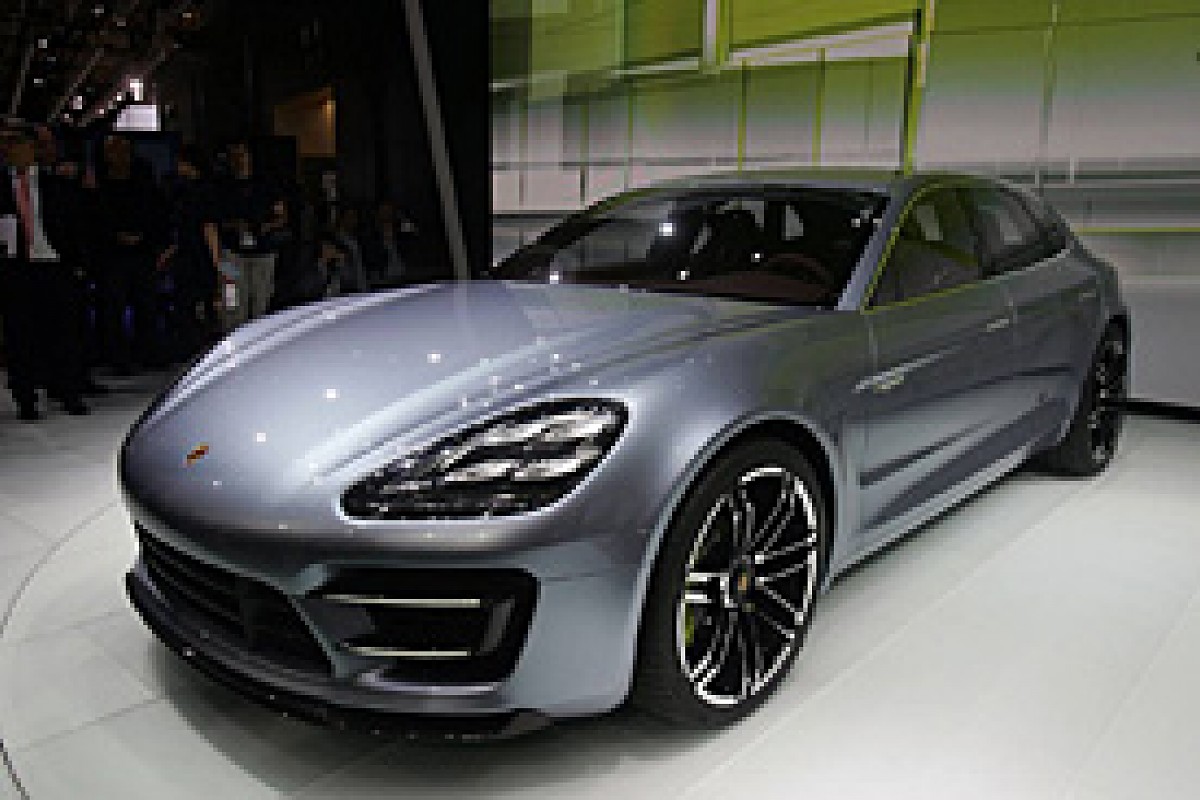 The Porsche Panamera © XPB
Thus Porsche would be saddled with regulations and architecture forced through after much lobbying by existing manufacturers - anathema, that, to a company whose reputation was forged by air-cooled engines, whose perennial big-seller is powered by big-bore boxers, whose top 4x4s and four-doors are powered by turbo V8s or big-capacity diesels.
True, Porsche recently entered the hybrid market, but just this week in Shanghai, where it launched its plug-in Panamera E-Hybrid limousine, Hatz said: "There is no desire to use the technology in our pure sports cars today," before adding: "Nobody can pretend Porsche is a green company..."
That says it all about Porsche's philosophy - which is totally at odds with that of F1.
When not even Porsche can find road-car relevance in F1's 2014-onwards engine regulations, the question must be asked: is F1 actually on the right track?
The fact that no further automakers, including, significantly, Audi - which Muller at the time said was a possible candidate for F1 should Porsche go LMP1 - have formally announced plans to enter the sport, despite the first 'eco-friendly' grand prix being under a year away, emphatically answers that.