The fallout of Red Bull's Malaysian Grand Prix team orders row has dominated the headlines ever since Sebastian Vettel disregarded the infamous 'Multi 21' order and passed Mark Webber for victory at Sepang.
The question in China is whether it will have any impact on what happens on track for Red Bull.
It's difficult to be sure either way. It would be wrong to characterise the relationship between Webber and Vettel as anywhere near rosy prior to Malaysia. After all, this is a pair who first clashed on track, under the safety car, while running second and third in the 2007 Japanese Grand Prix, leading Webber to issue some choice words about his young stablemate.
Team principal Christian Horner has admitted that the atmosphere between his two charges was far from perfect, saying in Malaysia that "there has never been a great deal of trust between the two of them since Istanbul in 2010", where they collided and senior personnel blamed Webber, which was not the majority view outside Red Bull.
Sebastian Vettel in China on Thursday © XPB
Horner added that there was "real respect between the two of them" but even that looks shaky now. With Webber staying relatively quiet on the issue during today's press conference, safe in the knowledge that he held the moral high ground, Vettel opted to go on the attack.
He pointed out, legitimately, that the boot has been on the other foot in the past. After all, following the 2011 British Grand Prix, where Webber ignored an order to hold station and attacked Vettel for second place, the Australian admitted: "I ignored the team as I want to try and get another place."
"I think being completely honest, I never had support from his side," said Vettel. "I have a lot of support from the team and the team has supported both of us the same way.
"But in terms of the relationship to Mark, I respect him a lot as a racing driver but I think there was more than one occasion in the past where he could have helped the team but didn't."
That stands as a clear declaration that Vettel isn't too bothered about the situation, especially when combined with his insistence that he would have done the same again were the situation repeated.
The bottom line is that the relationship between the pair was pretty poor before and will remain so. They are one of only three driver pairings to have been responsible for three constructors' crowns, the others being Michael Schumacher/Rubens Barrichello at Ferrari (five from 2000-2005) and Ayrton Senna/Alain Prost (1988-1990), and the hope for Red Bull is that they will continue to be effective in their uneasy alliance. The hope for the rest is that they won't.
Mark Webber © XPB
It would only become a problem in China if the pair are close to each other on track and get caught up in their own battle rather than focusing on the bigger picture.
After all, with concerns about tyre life, this time the fronts as Shanghai is a track where the rear tyres are typically not the limiting factor, and fuel, if an in-fight compromises sound strategy that could be good news for Ferrari, Lotus and Mercedes.
The gloves are off and with both Vettel and Webber now committed to an each man for himself approach, it should make for some fascinating viewing.
CHINA REPEAT FOR MERCEDES?
Mercedes motorsport boss Toto Wolff is absolutely right when he says that just because the three-pointed star won the 2012 Chinese Grand Prix, it does not mean that it will prevail again this year.
As he put it "yesterday's home runs don't win today's games", but strong performances by Mercedes in Australia and Malaysia suggest that Nico Rosberg and Lewis Hamilton could be a podium threat at the Shanghai International Circuit.
Considering Hamilton's third place at Sepang was only the seventh for Mercedes since its works team was revived at the start of 2010, not to mention the team's lamentable form at the end of last year when it managed a paltry six points in the final six grands prix, it's an impressive start to the season.
On raw pace, the Mercedes has been the second fastest car of the year, behind Red Bull and comfortably ahead of Lotus and Ferrari. Hamilton has talked down expectations, but even if China doesn't yield a repeat win, Mercedes appears to be in better shape for taking victories than might have been expected based on the end of last year.
"Mercedes were in a unique situation last year at the track and they got everything right," reckons Hamilton. "The tyres are different this year so you have to anticipate that it's going to be a little bit different.
"Walking off into the distance is probably not going to be the case. If the car works well there and we get a similar result, it'll be amazing."
Hamilton claimed after the Malaysian Grand Prix that Mercedes was now the second strongest team and the facts appear to support his case. But whether it can do well in the short-term is not the key question.
What happens in China is significant, but the real question is whether Mercedes can keep up with the development rate, rather than slumping into uncompetitiveness as it did as last season progressed.
McLAREN'S ZERO POINT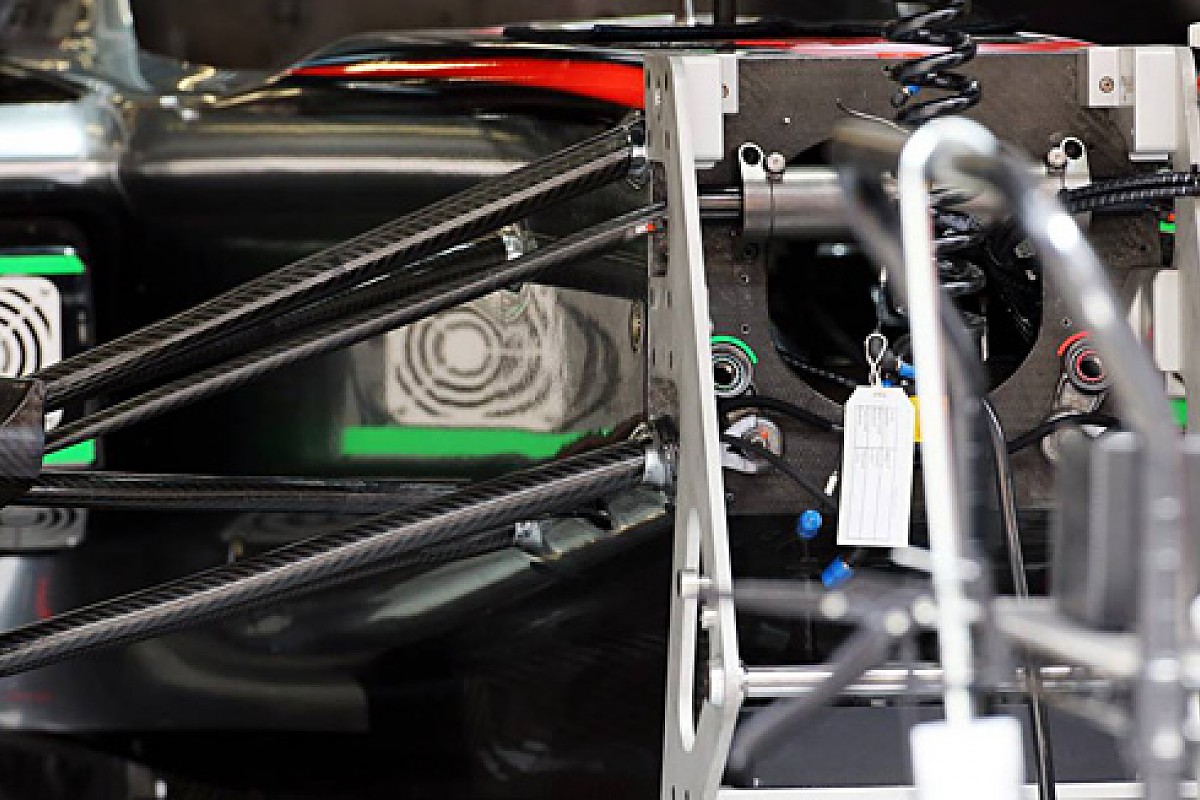 Until the Red Bull team orders row erupted, McLaren's struggles were the story of the season.
After a disastrous start in Australia, things improved a little in Malaysia but with some car tweaks due to appear this weekend McLaren's performance this weekend can perhaps be perceived as it's true starting point.
Here, we will see just how much it has to do to turn the MP4-28 into a winner.
For now, the team remains bullish. Let's see how it feels at the end of the Chinese Grand Prix weekend.