DRIVERS
• Sebastian Vettel has started from pole at Shanghai three times (a record for the circuit), but has won only once, in 2009. This was the first win in Red Bull's history, but it has scored another 34 since then.
Vettel has had just one other podium finish in China, a second place in 2011. His starts here are invariably poor. In each of the past three years, he's lost at least two places on the opening lap.
• Vettel's Red Bull team-mate Mark Webber has been on the podium twice in China (from nine races to his team-mate's six). He was second behind Vettel in 2009 and third in '11 (after starting 18th). Webber's finished outside the top 10 only once in China, in 2008, when he was 14th. He has never failed to finish here.
• Fernando Alonso won the Chinese Grand Prix back in 2005 and took podium finishes in the two following years (2006 and '07). Last year, though, he was only ninth, but has always finished here, and has never been lapped.
He's missed out on points at Shanghai only in 2009 (he was ninth, which was not a point-paying position in those days). He has also excelled in qualifying. He was poleman in 2005 and '06, and has started lower than his team-mate only once, in '07 (when alongside Lewis Hamilton at McLaren).
However, this record will be put to the test this year: in the past four races, Alonso has been outqualified by team-mate Felipe Massa (although in the US last year Massa actually started behind the Spaniard because Ferrari decided to take a penalty for changing Massa's gearbox to give Alonso a better grid spot).
Alonso has never been beaten five times in a row in qualifying in his entire career, so watch this space. He is also under pressure to produce a race win: his current drought amounts to 12 races, his longest since joining Ferrari in 2010.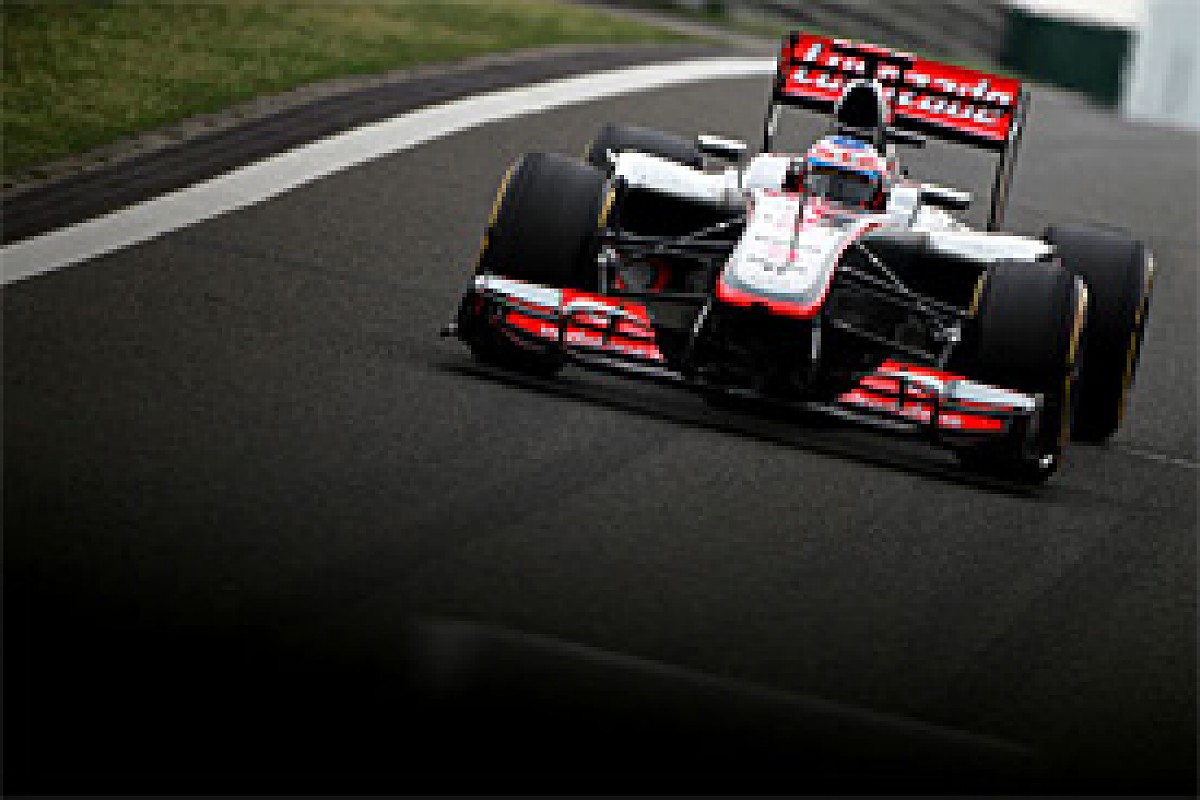 Jenson Button is seeking his fourth podium in China © LAT
• Felipe Massa has been on the podium here in 2007 (third) and '08 (second). Last year, however, he only finished 13th, after a collision at the first turn with Bruno Senna.
• Jenson Button's recent form in China is very good. He has been on the podium three times in the past four years: he was third in 2009, won in '10 and was second last year. He was fourth in 2011, so in the past four years he's finished in each of the top four spots.
Considering McLaren's recent struggles, it will be interesting to see if he can keep this record going. He has missed out on a top-10 grid spot and a points finish here only in 2008 (with Honda).
• Sergio Perez, on the other hand, can only hope to improve on his record at Shanghai. In his two Chinese GPs so far, he's yet to score.
Last year, he was pipped to the last points-paying position (10th) by his team-mate Kamui Kobayashi in the closing stages, and two years ago, he had to serve two penalties for colliding with both Nick Heidfeld and Adrian Sutil during the course of the race.
• Kimi Raikkonen has been on the podium four times out of his seven races at Shanghai (he was the winner here in 2007, second in '05, and third in '04 and '08). Last year, a mistake in strategy (he tried to run half the race on just one set of tyres) left him in 14th at the finish, despite him having been in second place fewer than 10 laps from the chequered flag.
Raikkonen has never been beaten by a team-mate in qualifying for Shanghai: his score is seven to nil. He's also always started well here, never losing a place on the sprint to Turn 1, and gaining two in 2006.
• Romain Grosjean scored his maiden F1 points with a sixth place in China last year.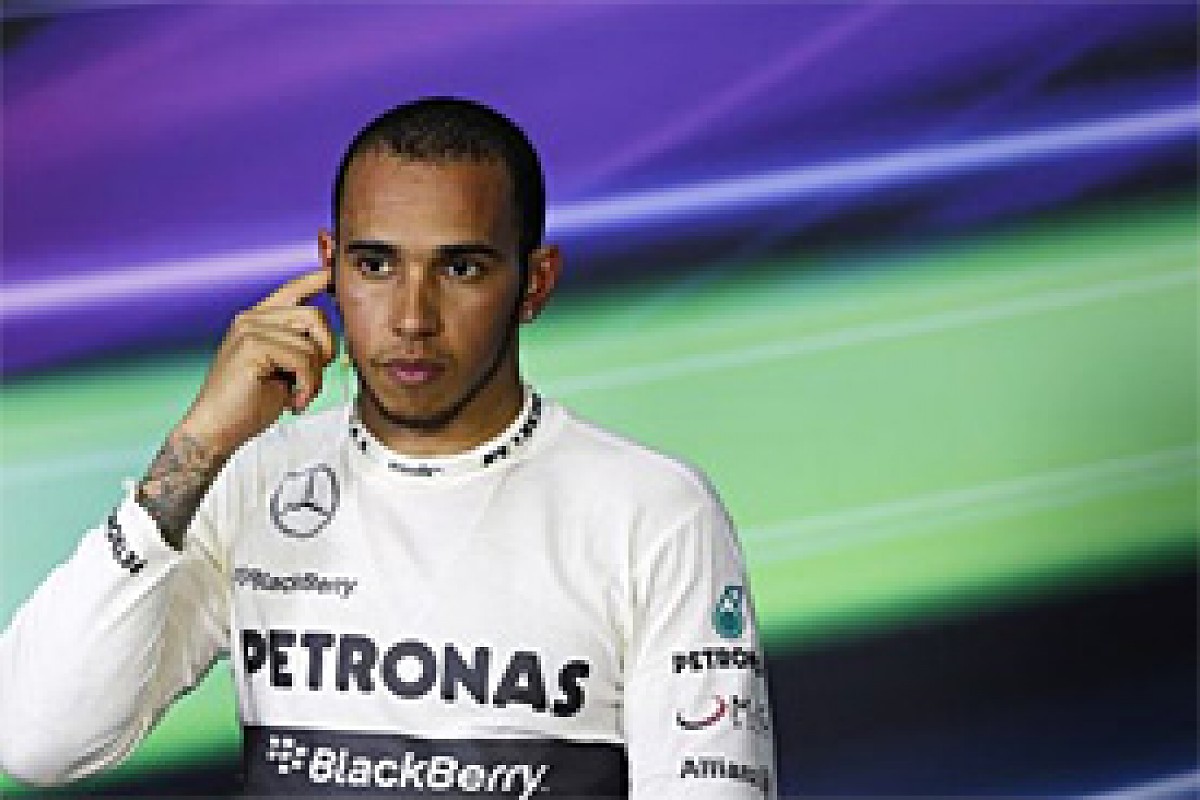 Lewis Hamilton © LAT
• Nico Rosberg was simply out on his own last year, taking pole and the win (his first in F1). He also made one less stop compared to his main rivals (the McLarens).
However, China remains the last time Rosberg stepped onto the podium.
• Lewis Hamilton is the only driver to win two Chinese GPs (2008 and '11). In the past three years, he's always been on the podium (second in 2010 and third last year, to add to his '11 win). He's also been on pole twice, in 2007 and '08.
Curiously, he was always beaten by Jenson Button in qualifying here when they were McLaren team-mates between 2010 and '12.
Like Raikkonen, Hamilton has never lost places at the start in China, and in fact gained two last year and one two years ago.
• In five Chinese GPs, Adrian Sutil has never scored a point.
TEAMS
• Red Bull won its first race in China, but last year both cars missed out on podium places.
• Ferrari has won three times here (2004, '06 and '07), but has had a slump in form in recent years. The team hasn't had a podium here since 2008, when Massa was second and Raikkonen was third. Ferrari's qualifying performances have suffered, too. It put a car on pole here for the first Shanghai race (in 2004), but hasn't started from the front row again since 2008.
• McLaren has won the Chinese GP twice in the past three years, in 2010 and '12. Last year, both its drivers were on the podium, behind Rosberg.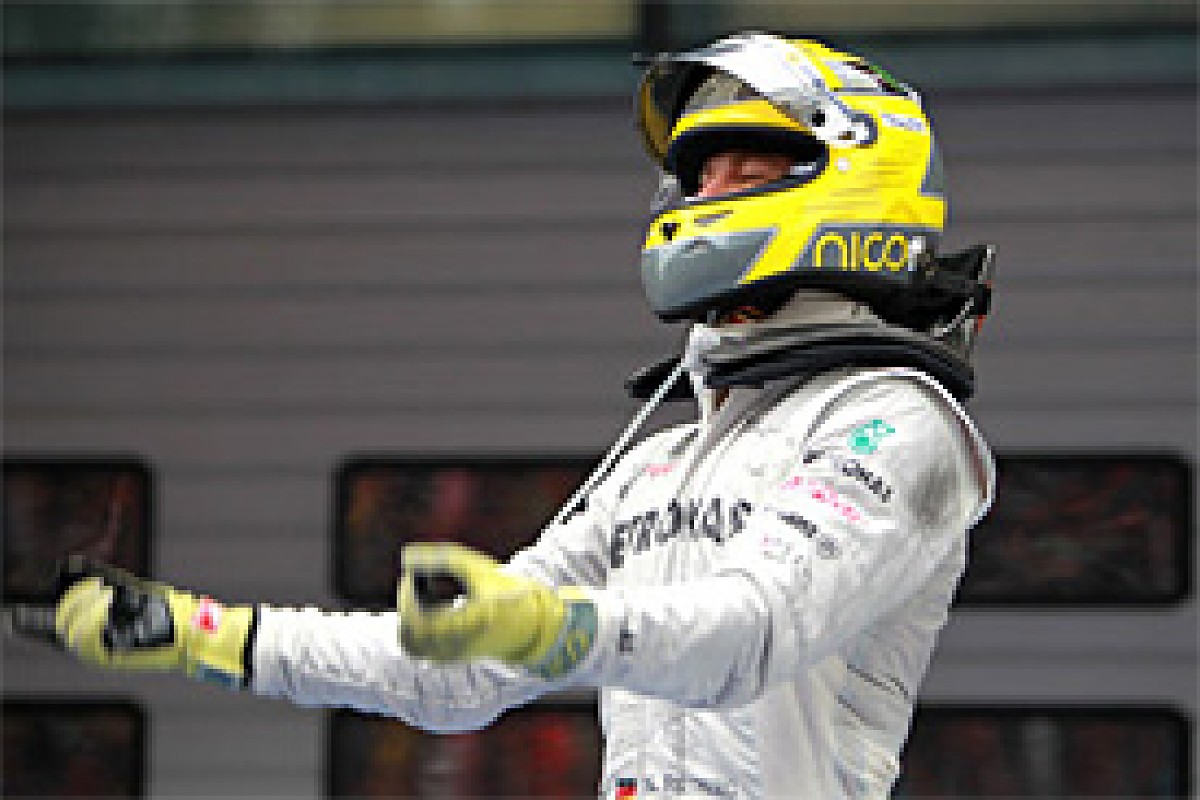 Rosberg, victorious last year © LAT
• Mercedes dominated last year's race, locking out the front row with Rosberg and Michael Schumacher. The team looked set for a one-two finish, but Schumacher had to retire after a wheel came loose following a pitstop. Rosberg won easily from Button and Hamilton.
OTHER NOTES
In the past two Chinese GPs, there have been only two retirements: Jaime Alguersuari in 2011 and Schumacher in '12 - in both cases a wheel came loose after a pitstop.