The FIA GT Series bursts into life at Nogaro this weekend after the same kind of winter of uncertainty that dogged its predecessor, the FIA GT1 World Championship.
Series boss Stephane Ratel has, however, weaved his spell one more time and put together a grid that surpasses last year's GT1 World line-up in both quantity and, arguably, quality.
The key has been take on class structure of his Blancpain Endurance Series, which means classes for all-pro line-ups, pro-am cars and the Gentleman's Trophy for a pair of amateurs.
There are 10 cars in the so-called Pro Cup entered on a full-time basis, with more cars in the offing for round two at Zolder in April.
PRO CUP
HTP Gravity Charouz
Mercedes-Benz SLS AMG
#1 Maximilian Buhk (D)/Alon Day (IL)
The Charouz squad, renamed for the new season, claimed last year's FIA GT3 European Championship with a line-up including up-and-comer Buhk.
Its form in the two races when it ran concurrently with GT1 World suggests that it can run well at the higher level.
Buhk, who jumped off the single-seater ladder before his 20th birthday, looked the real deal in his first year of GT racing last year, albeit against limited opposition in an ailing series. He is joined in Charouz's solo Pro Cup entry by sometime Indy Lights racer Alon Day, who is making the switch to sportscars for the current season.
The pace of the 21-year-old Israeli, whose biggest successes have come in Asia, will ultimately determine how competitive the Charouz entry will be over the course of the six-race series.
Phoenix Racing
Audi R8 LMS ultra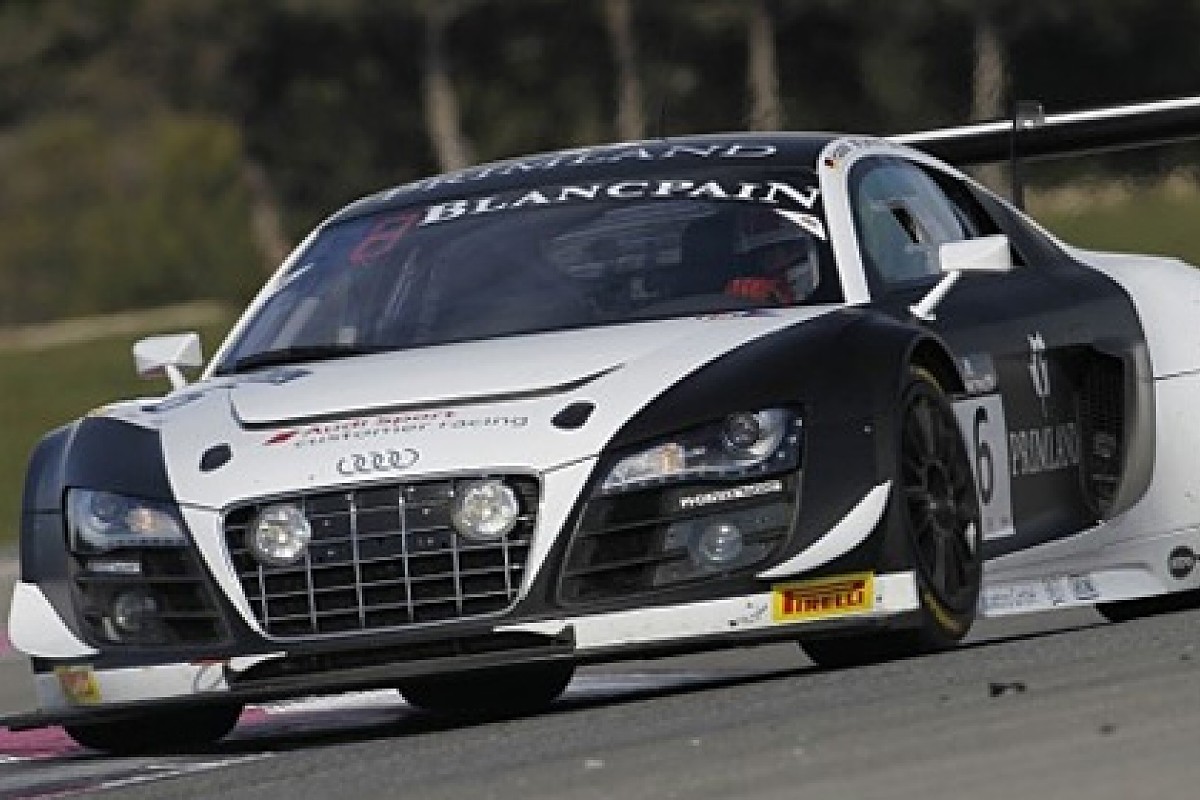 #4 Anthony Kumpen (B)/Enzo Ide (B)
Phoenix mounts its first proper campaign in FIA GTs since its campaign with Chevrolet in the inaugural season of the GT1 World Championship. It is looking to repeat the type of form that made it a race winner with both Chevrolet and Aston Martin machinery in the old FIA GT Championship in the noughties.
The Nurburgring-based squad returns with a solo Audi, at least for the moment, and a pair of underrated drivers who are capable of being in the mix at this level.
Kumpen has never managed to shake off the stigma that comes with paying for a drive. Ide, meanwhile, doesn't have the air of an international racing driver, but showed decent form in GT1 World with AF Corse last year.
This unfancied duo could just be the dark horses of the new FIA GT Series.
Sebastien Loeb Racing
McLaren MP4-12C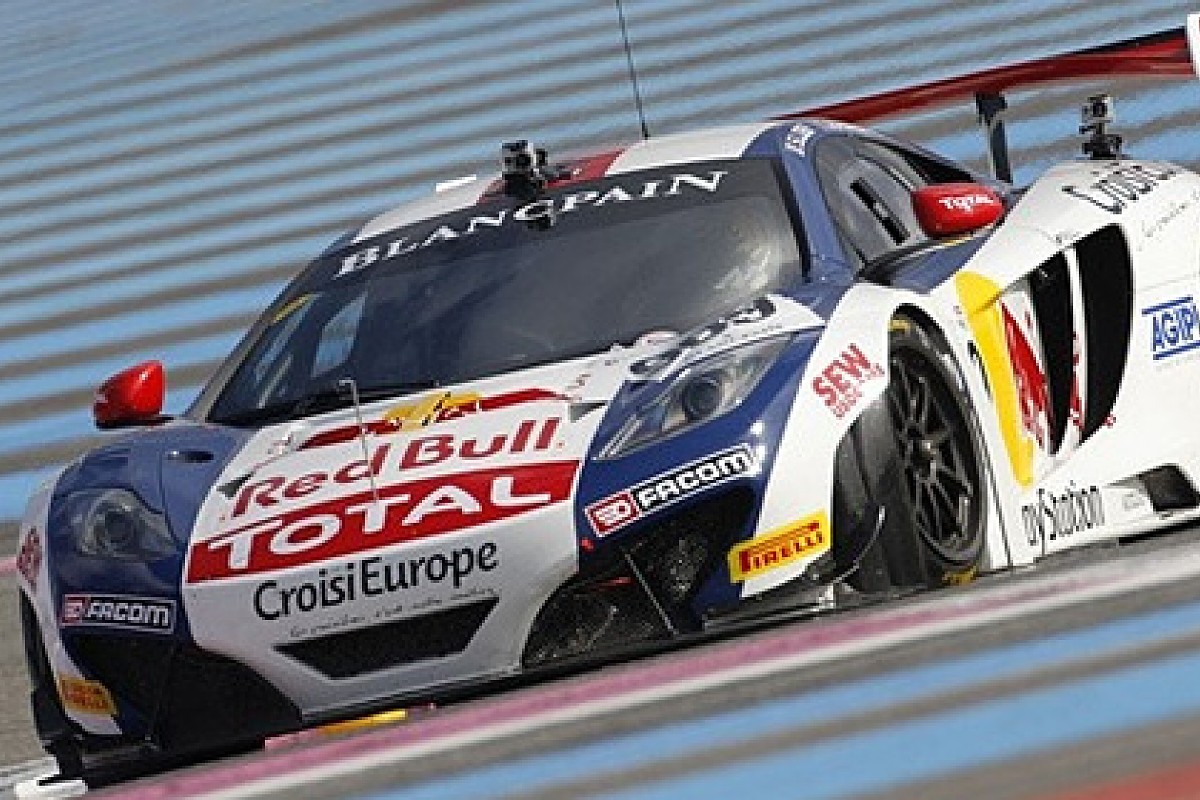 #9 Sebastien Loeb (F)/Alvaro Parente (P)
#10 Andreas Zuber (A)/Mike Parisy (F)
It is a year of firsts for multiple world rally champion Loeb's squad: it is embarking on its first full international campaign in only its second season (its European Le Mans Series assault last year ran to just two races); and Loeb is driving full-time for the team as he scales back on his rallying duties.
The team may be the youngest on the grid, but it is arguably the best prepared for the new season. It undertook a one-off with a McLaren, run by VonRyan Racing at the end of last year's French GT Championship, and, uniquely for any of the FIA GT teams, has undertaken a significant test programme over the winter.
Loeb has reportedly impressed McLaren and, with factory driver Parente, must start as one of the favourites for title honours aboard a car that was more than a match for its rivals in 2012.
Two former GT1 World racer winners, Zuber and Parisy, add up to decent line-up in the second car, too.
Belgian Audi Club Team WRT
Audi R8 LMS ultra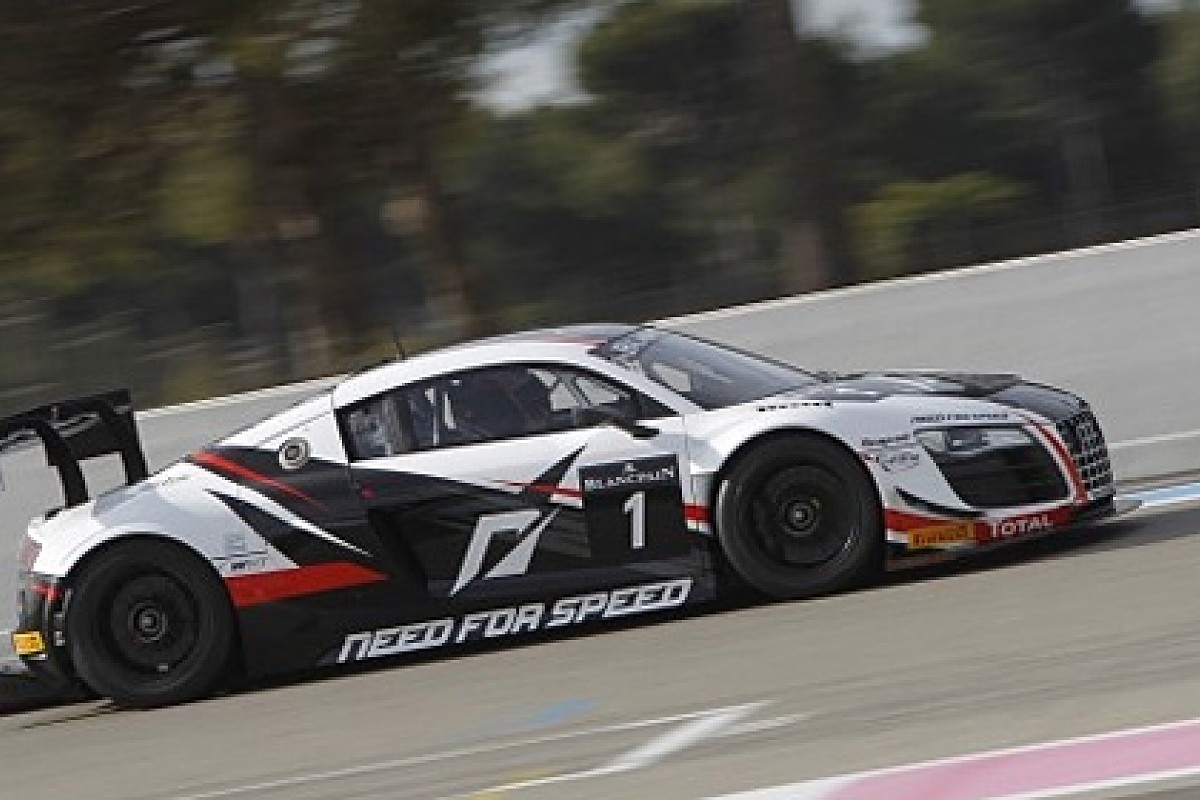 #11 Stephane Ortelli (MC)/Laurens Vanthoor (B)
#13 Frank Stippler (D)/Edward Sandstrom (S)
Vincent Vosse's WRT returns to FIA GTs for a second season, with a roster of drivers plucked from the Audi pool, looking to make up for 2012 GT1 World campaign that didn't deliver on the early promise. The team won both races at the Nogaro opener in 2012, but failed to string together a coherent championship challenge thereafter.
Former Le Mans 24 Hours winner Ortelli and Vanthoor, who won three times last season, remain together for a second year, while Sandstrom, who raced with WRT in the Blancpain Endurance Series in 2012, joins Stippler in place of Oliver Jarvis. Both line-ups look capable of running right at the front.
WRT should be a more potent force this year for one simple reason. It lost time at every pitstop in 2012 because the R8's wheels took longer to change than its rivals by some quirk of the homologation rules, a problem that has now been addressed.
Dorr Motorsport
McLaren MP4-12C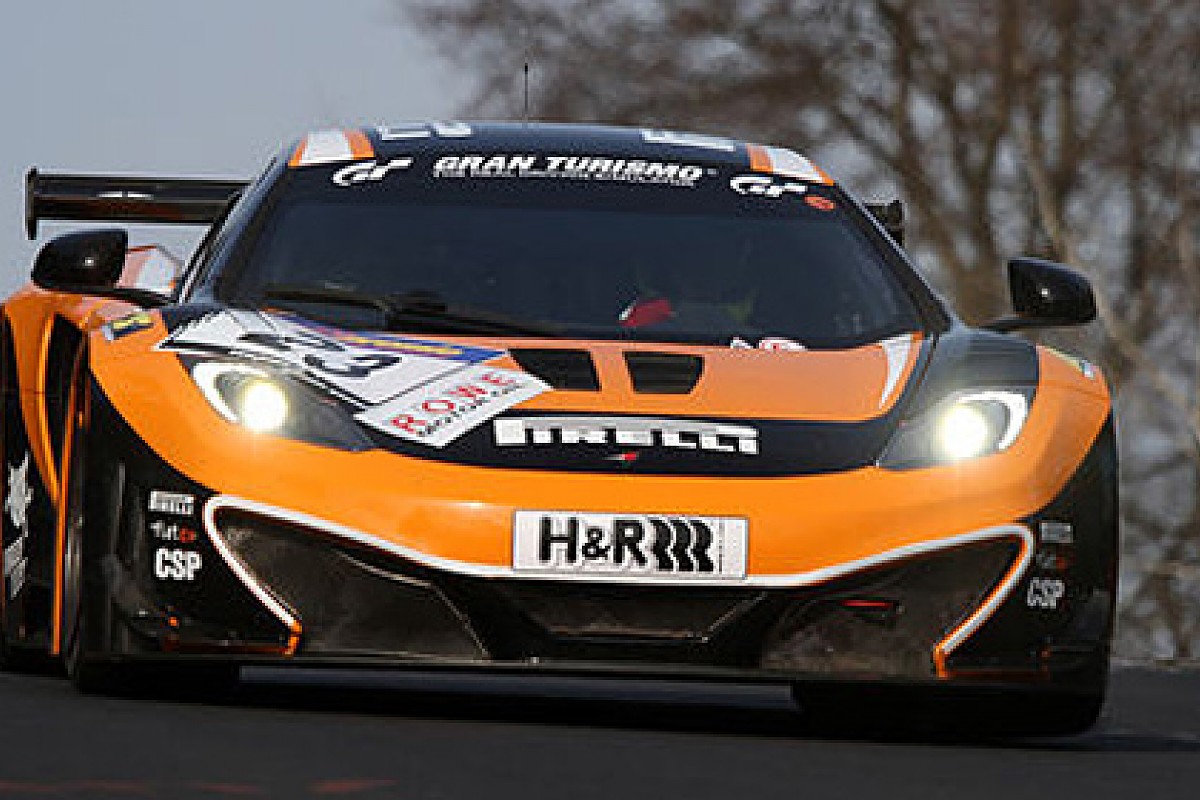 #15 Daniel Keilwitz (D)/Niclas Kentenich (D)
The Dorr squad, which flew the McLaren flag in the VLN long-distance championship on the Nurburgring-Nordschleife last year, is a late addition to the FIA GT Series, one of a number of German teams attracted by TV coverage on the RTL network.
It brings two cars, including the pro line-up of Keilwitz and Kentenich. Keilwitz is a former FIA GT3 champion who finished second in last year's ADAC Masters GT series driving for the Callaway Corvette squad. Team-mate Kentenich also raced in the German series last year, though with less distinction.
It will be a big ask for this duo to take on some of the more established names in the series straight off the bat.
BMW Team Brazil
BMW Z4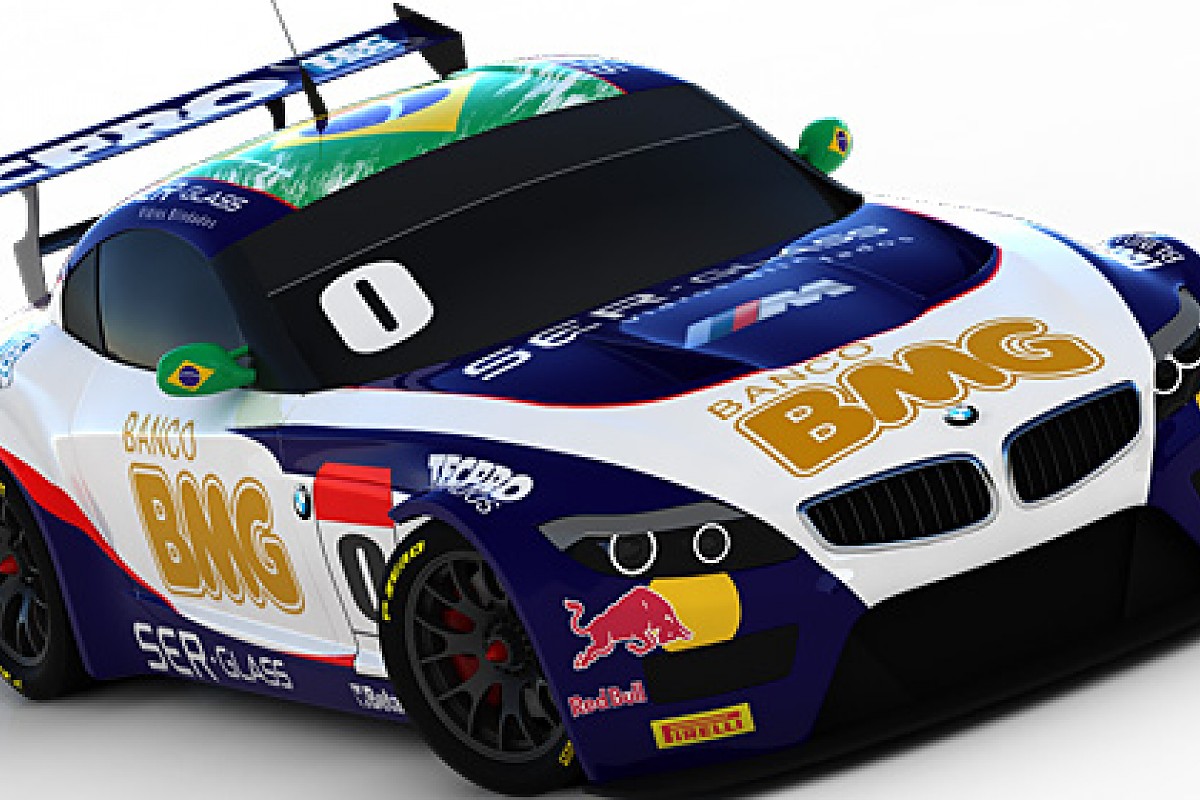 #0 Caca Bueno (BR)/Allam Khodair (BR)
#21 Ricardo Zonta (BR)/Sergio Jimenez (BR)
Former sportscar racer Antonio Hermann brings his Brazilian team to Europe for the first time with a big-name driver line-up and equally big aspirations. Zonta, a race winner in two iterations of what is now the FIA GT Series, leads the Team BMW Brazil squad, which has also given a first European campaign to five-time Brazilian Stock Car champion Carlos 'Caca' Bueno.
This team, which is running out of SUNRED Engineering's workshops in Spain, probably has the best two-car driver line-up of any of the FIA GT squads, but it knows its unfamiliarity with European circuits could count against it.
The team should achieve its ambition of winning races over the course of the season, but a title shot must be a long-shot for the European newcomers.
Seyffarth Motorsport
Mercedes-Benz SLS AMG
#28 Karun Chandhok (IND)/Jan Seyffarth (D)
Seyffarth is the second of the German teams attracted by the RTL TV deal and fields a solo Mercedes SLS looking to bounce back from a difficult part campaign in ADAC GT Masters in 2013.
Former Porsche Junior driver Jan Seyffarth, son of team owner Rudiger, is joined in the car by LMP1 prototype refugee Chandhok. This combination might just be the best pro line-up in a Merc, last year's GT1 World title-winning car.
Seyffarth is a former winner in the Porsche Supercup, the Carrera Cup in Germany and the GT Masters, driving an Abt Audi in 2009, while Chandhok made a relatively smooth transition from single-seaters to sportscars with the JRM HPD squad in last year's World Endurance Championship.
Chandhok's experience with a roof over his head is limited — bar racing a one-litre Suzuki Swift at the start of his career. Apart from a brief shakedown in the Seyffarth Merc last week, he has one test in an AF Corse Ferrari GTE car under his belt.
THE AMATEURS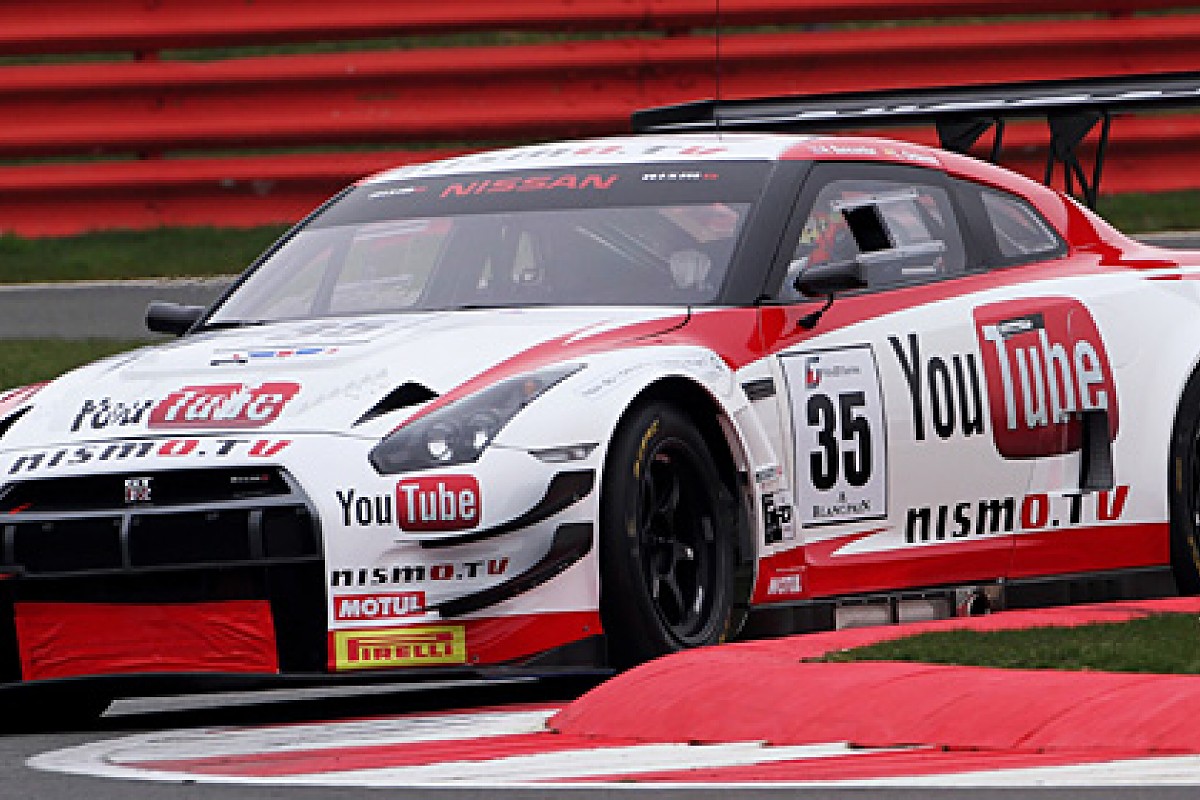 The combination of Nissan's inaugural GT Academy winner Lucas Ordonez and the underrated Alex Buncombe easily looks like the best pairing in the Pro-Am class. Both have the talent, should the Nissan GT-R be up to the job, to challenge even the best of the all-pro line-ups in the RJN team's lead entry.
Three-time Porsche Supercup champion Rene Rast and silver-rated Nikolaus Mayr-Melnhof in the third WRT entry could do the same if the latter hits the form that he sometimes showed in the Vita4One BMW last season.
Other decent line-ups in the Pro-Am Cup include FIA GT3 race winner Cesar Campanico and Portuguese GT champion Carlos Vieira in the former's Novadriver Audi and Matteo Cressoni and Armaan Ebrahim in the SUNRED-entered BMW Sports Trophy Team India Z4.