Although the sporting and intra-team ramifications of Sebastian Vettel's decision to race for his own account on Sunday in Malaysia run indelibly deep, Red Bull has been equally wounded at the political level, for rival team bosses have had their suspicions confirmed that no single person calls the shots - save, perhaps, for Red Bull founder Dietrich Mateschitz.
When the Austrian is immediately contactable from the pitwall, that is...
Red Bull has long been a political thorn in the side of Formula 1, having been the first team to publicly break ranks over the Resource Restriction Agreement.
The move followed various suggestions that Red Bull was in breach of the RRA, with suspicions mounting further when it failed to fully submit to an audit by Cap Gemini, the consultants appointed by the Formula One Teams' Association - of which it was then a member.
At the time, Red Bull countered that the requested information was strategic and fell outside what had been agreed, but the balance of the teams - including Ferrari, McLaren and Sauber - had no such issues, and made that point abundantly clear at the time.
Then, three months later, at end of 2011, RBR departed FOTA - taking with it sister team Scuderia Toro Rosso - and precipitating the exit from FOTA of Ferrari, which felt it was unable to fight the champions with one hand tied behind its metaphorical back.
Ferrari left FOTA after Red Bull © LAT
Sauber, long aligned with Ferrari and a direct midfield competitor of STR, soon followed suit. Thus, between September and December of that year, RBR's actions dramatically altered F1's political landscape.
The defections almost reduced FOTA to ruin, and it is only through the utter determination of FOTA chair (and McLaren boss) Martin Whitmarsh and the body's secretary-general Oliver Weingarten that the teams' association survived.
The timing of the upheaval could not have been worse for the sport, either, for it coincided with a clause in the 2010-12 Concorde Agreement which permitted F1 tsar Bernie Ecclestone to make individual commercial offers to teams from January 1 2012.
The first operation he picked off was Red Bull, offering a team with no historic record of achievement save for - at that stage - two successive double championships (as per Renault in 2005/6) a premium substantially above the terms offered to McLaren, and dwarfing those offered to all others bar Ferrari, which was offered much the same, give or take 10 mil.
Afraid of losing out to the upstart blue team, the Scuderia initially accepted Ecclestone's offer, only later negotiating its traditional rules veto and an increase in its historic premium.
There can't be too many teams to have panicked Ferrari into action over the past half century, but RBR certainly did - twice in three months. Such things are not easily forgotten...
That team principal Christian Horner late last year allegedly made contact with Ferrari, ostensibly to offer his services (together with those of design genius Adrian Newey - to whom Horner owes the vast part of his success, with Vettel's contribution over the years not being insignificant), further irked many, not least the present incumbents of rather senior positions in Maranello. Again, memories are long.
Horner is close to Ecclestone - as evidenced by the fact that he was F1's sole representative at the F1 tsar's wedding last August - and team bosses long suspected that he fed the sport's promoter with inside information from FOTA and team principal meetings.
In fact, at one point team bosses colluded in taking 'dummy' decisions simply to create smokescreens, then sat back and waited for the inevitable reaction.
If Horner was, indeed, FOTA's so-called 'mole', it served RBR well: apart from being offered said preferential terms, when Ecclestone in October flew a kite about budget caps, the figure proposed was $250m a year, excluding marketing costs - virtually to the penny RBR's spend during the previous season.
It cannot be coincidental, either, that Red Bull is one of F1's biggest marketers.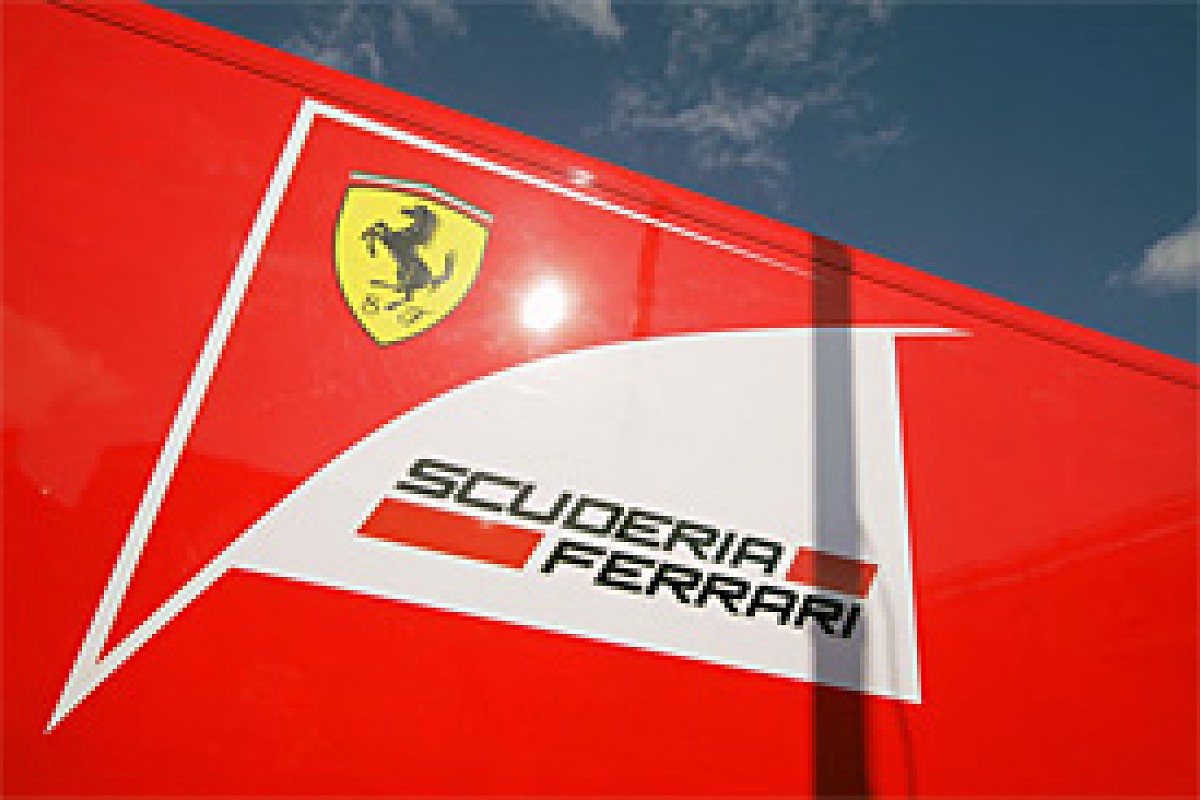 Bernie Ecclestone © LAT
All this led rival team bosses to make increasingly snide comments about Red Bull's management, with some referring to Horner as 'Mini Bernie'. Game-playing was very much in evidence: for example, in Malaysia a group of team principals met in full view of RBR's hospitality in the belief that they would be spotted and the absent Ecclestone informed.
According to one it took all of two minutes before Horner was seen on the telephone. "He could, of course, have been calling home..." said one with a wink.
In November last year Horner put this lack of popularity down to his team's success, stating: "The fastest way to become unpopular in this paddock is to be successful. When you are slow, everybody likes you. When you are quick, you become a lot less popular."
While undoubtedly true, Horner's unpopularity set new standards, for not even former Ferrari boss Jean Todt's hit such lows during the Scuderia's early noughties hegemony, a period which saw the red team clinch titles as early as July rather than October/November as has been the case over the last three years, when two showdowns went into final rounds.
Yes, the Frenchman was oft derided, but respect, albeit at times grudging, was omnipresent - and, above all, Todt managed to keep Ferrari's drivers in check through thick and thin. Therein lies the rub: respect, or rather lack thereof, whether for Red Bull's management, or the team as a whole.
The paddock has long wondered who called the shots at RBR, whether Horner, Dr Helmut Marko (the Austrian jurist/former F1 driver appointed by Mateschitz as Red Bull's motor racing consultant), Newey, or indeed Mateschitz himself. Since Sunday a further name has been added to the list: Sebastian Vettel. In other operations there remains little doubt as to exactly who is boss.
Here Red Bull has only itself to blame, for its actions suggest that within the team overall responsibility is an elastic term. During Max Mosley's reign as FIA president he and Mateschitz went snowboarding, framing the takeover of Minardi (Toro Rosso). Vettel regularly plays backgammon against Ecclestone, who is known to be extremely fond of Sebastian, and certainly came out in his favour in The Sun.
"I don't think [Vettel] undermined Christian's authority at all because Christian knows exactly what should have happened and didn't happen," Ecclestone is quoted as saying. "Put yourself in Christian's position - what should he now do? Did he give orders in the first place and, if he did, how could he then give more orders?
Yet, as outlined above, Horner enjoys the closest of relationships with Ecclestone...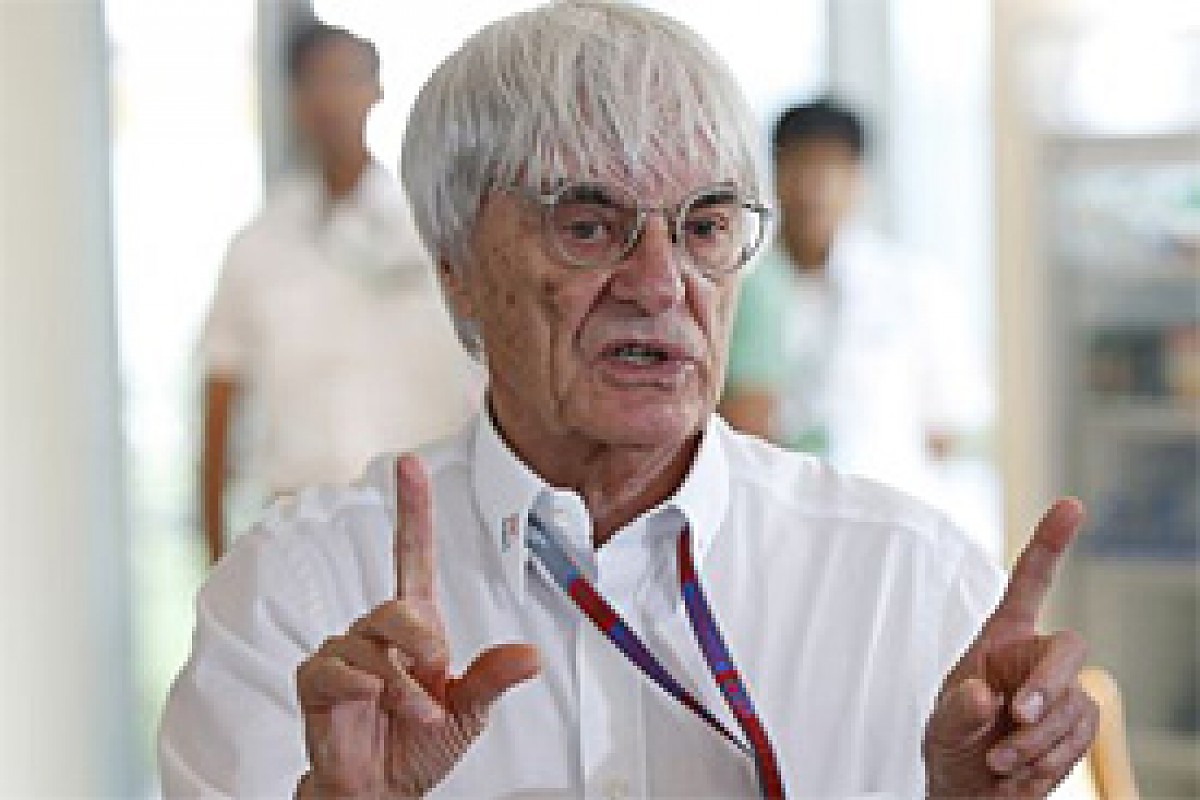 Christian Horner © LAT
Marko recently took to criticising Mark Webber in the Red Bulletin, the drinks company's official mouthpiece, without any form of sanction. Would Mercedes ever publicly tear a strip off Lewis Hamilton or Nico Rosberg in its in-house magazine, or Ferrari have a go at Felipe Massa on its Horse Whisperer forum? Again, who is the boss?
Saliently, back in 2010 when Vettel and Webber clashed in Turkey, Marko (who discovered Vettel at age 11 and backed him through Formula BMW to F1) sided with the younger as Horner defended Webber (whom he had employed at RBR in 2007 while Vettel was still playing at Renault World Series).
(It is worth noting that of all the junior drivers - more than 100 over the years - contracted by Marko on behalf of Red Bull, but one has proven successful in F1: Vettel.)
Six months after that Turkish clash, on the eve of a title showdown (won by Vettel) featuring no fewer than four drivers, two of which were Red Bullers, Mateschitz came out neutral, telling an Austrian newspaper: "Let the two [Red Bull] drivers race, and what will be will be. If Alonso wins we will have been unlucky. I predict a Hollywood ending.
"Worst case scenario we don't become champion? We'll do it next year. But our philosophy stays the same because this is sport and it must remain sport. We don't manipulate things like Ferrari do." Yeah?
The two drivers have history stretching back beyond their current team-mateship, for they first crossed tracks at Fuji 2007, when Vettel, in a Toro Rosso as part of his education, slammed into the back of leader Webber's Red Bull. The Australian was fit to be tied; Vettel in tears...
Apart from Turkey 2010, they had run-ins at Silverstone that year, in Brazil last year (Webber's jostling almost cost Vettel his third title) and again last weekend at Sepang. On Sunday, in a post-race statement, Red Bull said: "It's worth noting that this is not an entirely new situation for us. Each incident has been managed in our own way behind closed doors and this will be no different."
However, Sunday's evidence suggests that the Red Bull 'way' is simply not working - which points to a team that operates well when able to call the shots, yet less so when its authority is questioned. Consider Horner's comment when questioned as to why he had not repeated the team instruction for a 'Multi 21' finish in favour of Webber...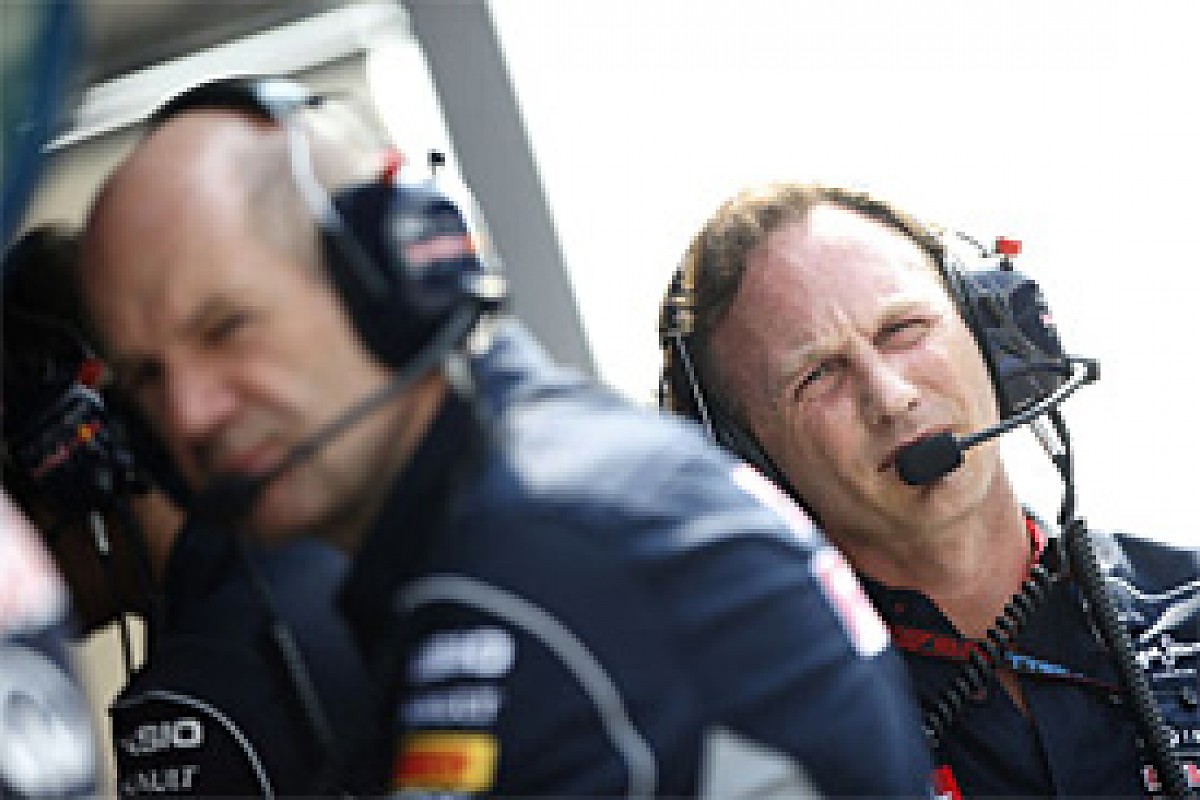 Webber heads Vettel during the 2007 Japanese GP © LAT
"Do you honestly think that if we had told him 'slow down and give the place back', he would have given it back? There was no point. He had made it quite clear what his intention was by making the move. He knew what the communication was. He had had the communication. He chose to ignore it."
Which neatly introduces the political angle. With Red Bull's authority clearly in decline and Concorde Agreement negotiations in full swing - the weekend in Malaysia saw numerous talks between teams, including a teleconference between finance officers - and further budget-cap discussions in the offing, team bosses are relishing the prospect of exploiting the obvious dissention within Red Bull's ranks, between team and driver, between team and commercial rights holder.
"After all," said one, "if the team boss cannot keep his 25-year-old driver in check, why should we take him seriously?" Asked another: "Who is actually the boss?"
Vettel's selfish actions on Sunday may have damaged a lot more than merely his relationship with the team, and for that alone he should be sanctioned beyond a mere talking to.