RAIKKONEN AND LOTUS: TRUE TITLE HOPEFULS?
Was the Australian Grand Prix a one-off, or are Kimi Raikkonen and the Lotus E21 credible world championship contenders? That's the question that this weekend's Malaysian Grand Prix will go some way towards answering.
In the final reckoning, Raikkonen's victory was relatively straightforward, although perhaps not quite as simple as the man himself suggested after the race. But that doesn't mean that it will be the same again in Malaysia.
As technical director James Allison has pointed out, there is no guarantee that Lotus will continue to have a decisive tyre advantage even though there can be no doubt that the car is gentle on its rubber. It will surely have an advantage on that score, but by how much?
With Pirelli aiming for two- and three-stop races this year, the question in Malaysia is whether Lotus can again slot into the two-stop window, with its leading rivals having to stop three times. That was the key to Raikkonen's win in Australia.
There are reasons to expect the weekend to pan out differently at Sepang. For a start, it's a very different track configuration and, more significantly, surface from Melbourne. Add to that the fact that Pirelli has allocated its two hardest compounds, a dramatic difference to the super-soft/medium combination used in Australia, and the picture is quite different.
Intuitively, you might assume that Malaysia would be even better for Lotus with the high temperatures accelerating degradation, thus accentuating its tyre advantage. So it might prove, but it might also mean that Red Bull is able to get the tyres working more to its satisfaction. On the flip-side, the reigning champion team could sink even deeper into its hole.
Higher temperatures do not automatically mean more degradation all round, although that is often the case. It's a far more complicated chemical process than that and the teams that best understand how to switch on the tyres, how to make them last and how to manage them will prosper.
The one part of the picture that is likely to be similar this weekend is that Lotus is not the fastest car. In Melbourne, Raikkonen and Romain Grosjean locked out the fourth row for a very good reason - the Lotus was the fourth fastest car. Even when you take into account that the qualifying gap perhaps flattered Red Bull's advantage over Lotus, it's not a searingly fast single-lap car.
That picture isn't likely to change in Malaysia, although track characteristics might make it possible to gun for the third row. But it does underline the fact that, even if Lotus's tyre advantage continues to give it an edge, improving the raw pace of the car is vital if it is to sustain a title challenge.
McLAREN'S STRUGGLES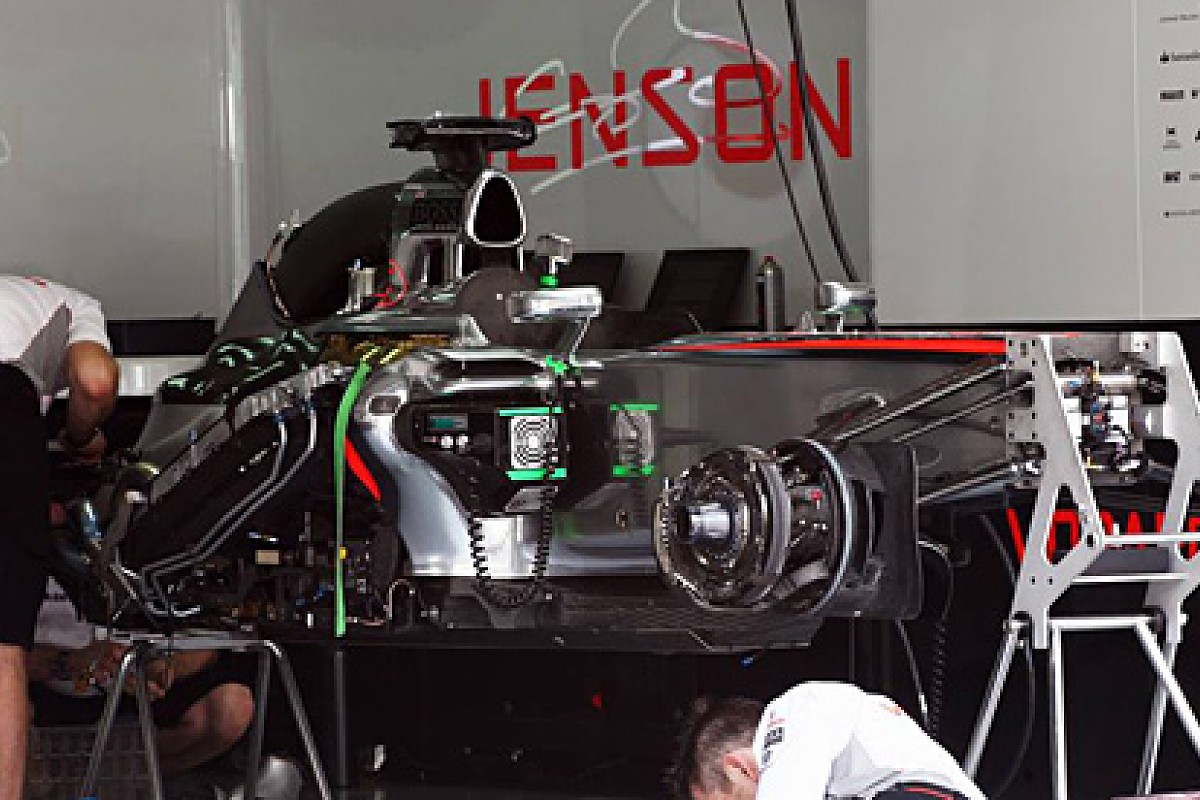 There can be little doubt that McLaren is in a serious hole at the moment, but the variable conditions during the Australian GP weekend made it difficult to be certain of exactly how much ground it has to make up.
We can be sure that it is lagging well behind Lotus, Ferrari, Red Bull, Mercedes and even Force India, but the absence of Nico Hulkenberg from the Melbourne starting line-up removed another team that is potentially better-placed than McLaren.
In Australia, Jenson Button picked up a couple of points, but it might be difficult even to match that haul this weekend. No wonder he's praying for rain.
RED BULL'S MISSING PACE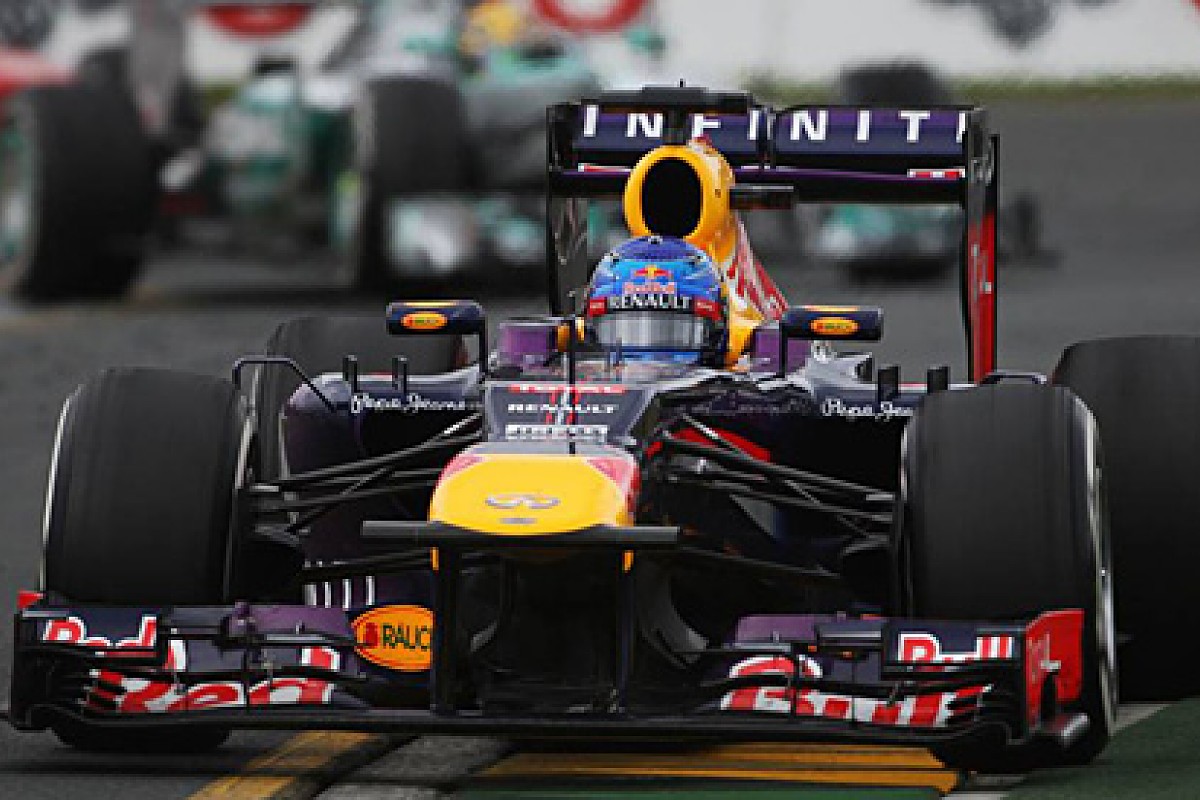 Having dominated qualifying, everyone expected Red Bull to walk the Australian Grand Prix. But that isn't what happened.
Getting beaten by Raikkonen thanks to the Lotus's kindness to its tyres was one thing, but Ferrari's Fernando Alonso was able to outgun Sebastian Vettel with relative ease on a comparable strategy in Melbourne.
Last year, the size of Red Bull's qualifying advantage rarely carried over into the race, but Melbourne suggests that perhaps the Ferrari is the stronger Sunday car.
That might change at Sepang, but if the picture is the same, Adrian Newey will have a little work to do. Then again, judging by the number of Red Bull packing cases that have been spotted at Kuala Lumpur airport, things are already happening.
MIDFIELD MATTERS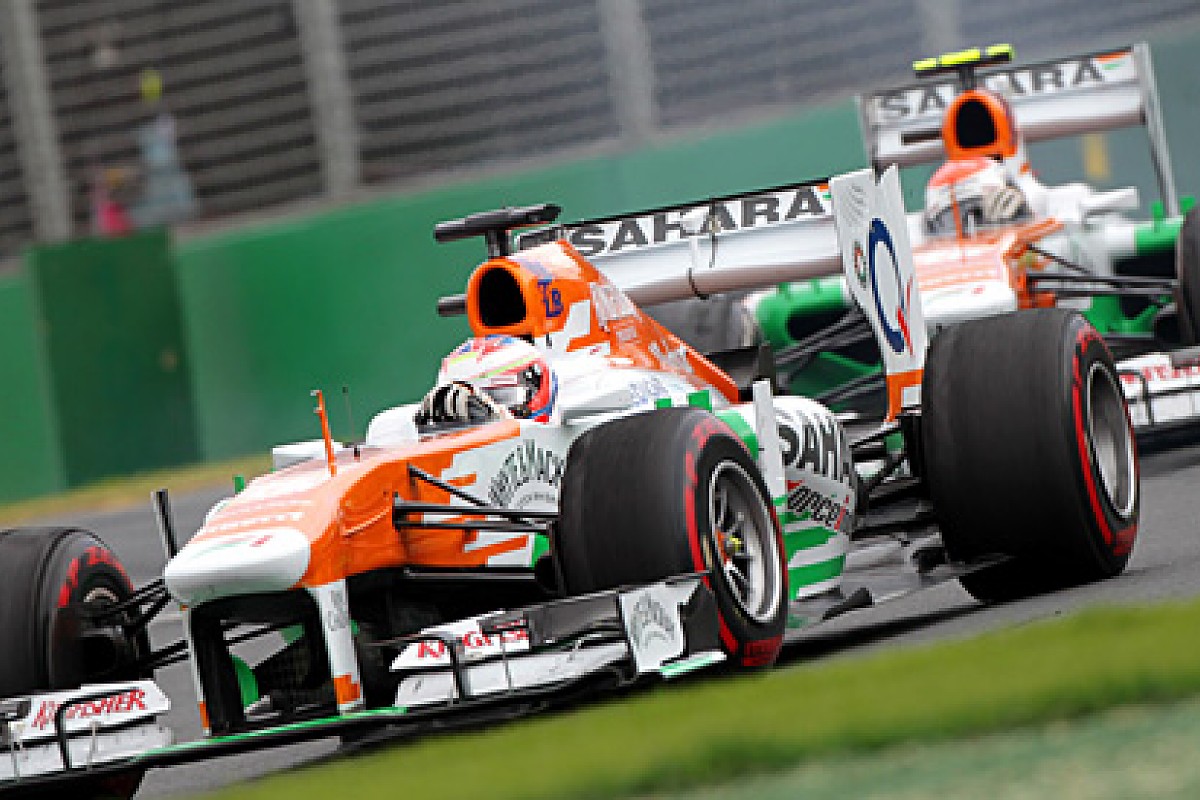 Pre-season testing suggested that the field was tighter than ever this year, but as it panned out, the fancied midfield teams weren't as close to the front as might be expected.
Force India was the best of them, although Adrian Sutil's race-leading turn, good as it was, was a consequence of him starting on the medium and by the end of the race he was over a minute behind Raikkonen.
McLaren appears to be the second strongest team in that midfield pack, but Scuderia Toro Rosso and Sauber both showed signs of unfulfilled promise in Melbourne and could push one of F1's grandee teams even further down the order.
Remember, last year Sauber almost won in Malaysia and we haven't seen what Hulkenberg is capable of in Swiss colours yet.
WILLIAMS PLAYING CATCH-UP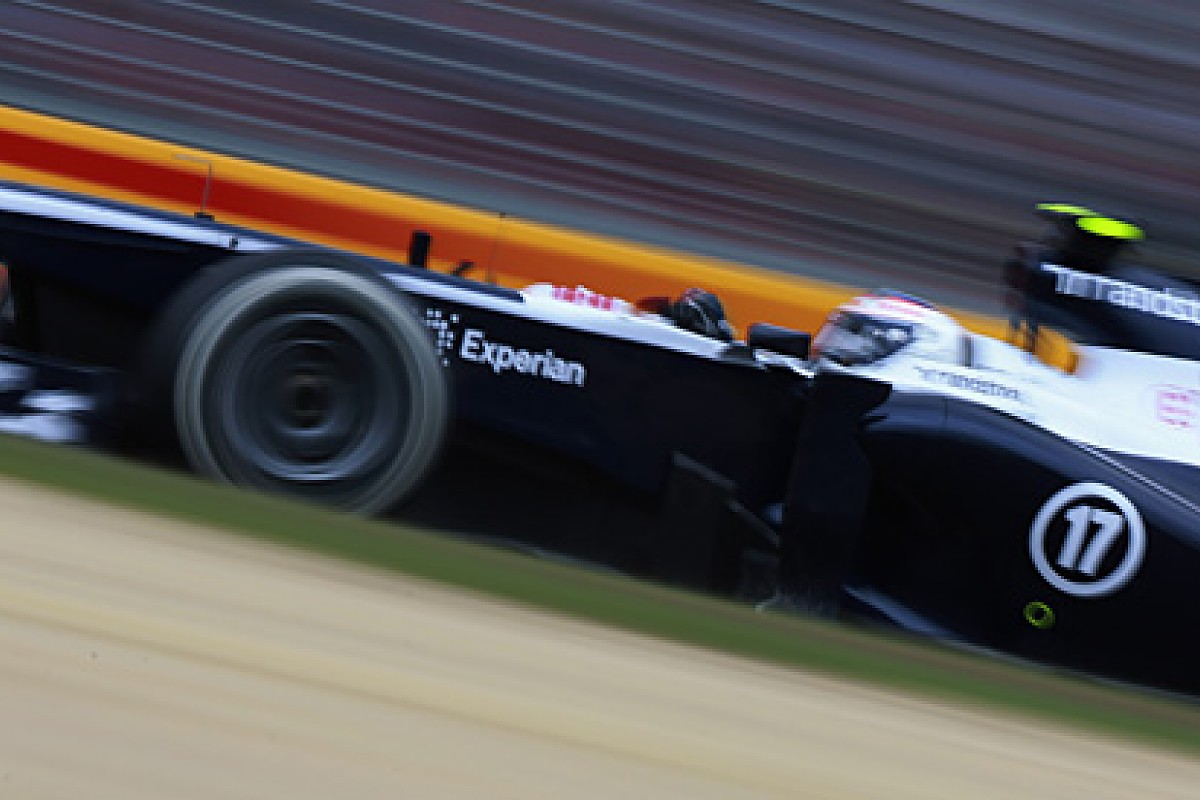 The sight of Pastor Maldonado running behind the Marussia of Jules Bianchi early in Australia tells you everything you need to know about Williams's plight.
In testing, things looked promising, but in Melbourne the Williams-Renault FW35 was far closer to the Marussias than it was the Ferraris and Red Bulls on pace.
Technical director Mike Coughlan has no doubts that things can be turned around and the situation should improve in Malaysia.
If it doesn't, it could be a long, hard season for the Grove team.