Kimi Raikkonen's win from seventh on the grid in the Australian Grand Prix is the best comeback victory since Fernando Alonso won from 11th in Valencia last year, although that race was influenced by a safety-car intervention.
To find another race without a safety car in which the winner started seventh or lower, we have to go back 10 years, to the 2003 United States Grand Prix, when Michael Schumacher won from seventh, in mixed weather conditions.
It's worth remembering also that earlier that year, Raikkonen took his maiden race win in Malaysia from seventh on the grid in another safety-car-free race.
They are the only wins from seventh (or lower) without safety cars in the past 10 seasons.
Only David Coulthard has won in Melbourne from a lower grid slot. He triumphed in 2003 from 11th, with two safety-car periods in that race.
RACE STATS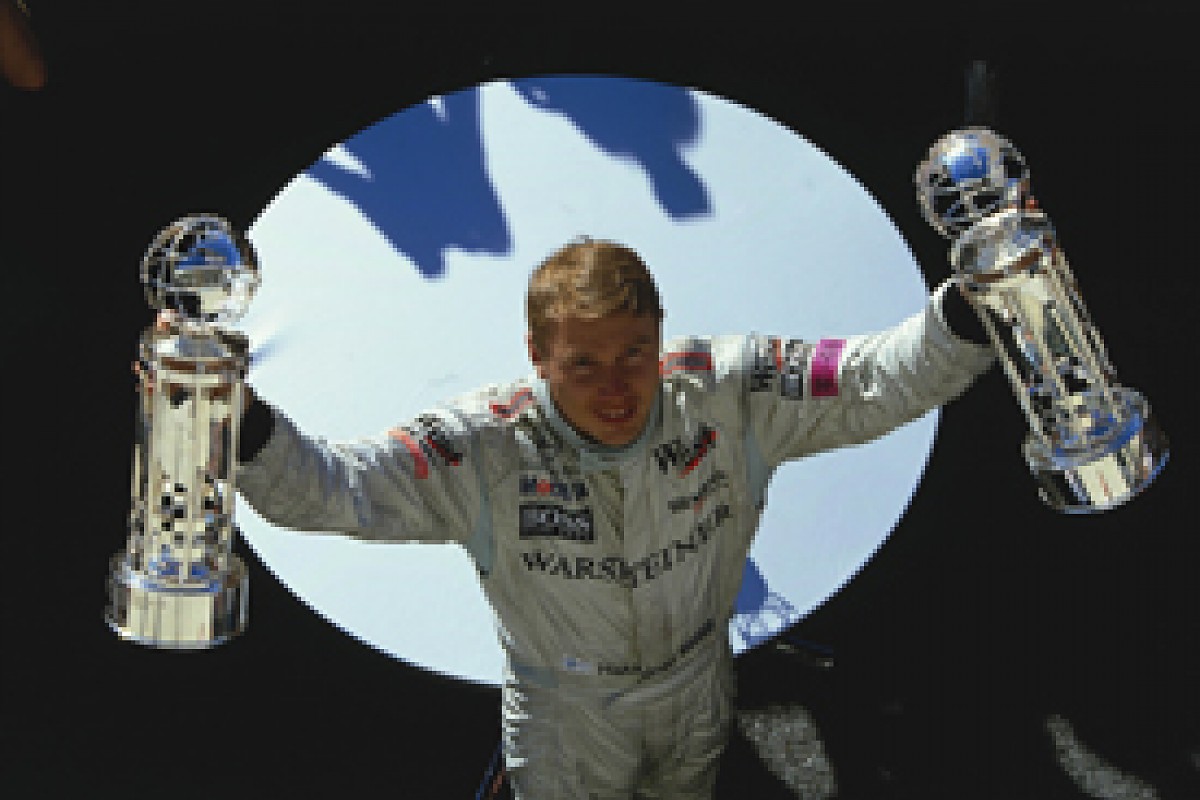 Hakkinen's 20th and final win came at Indianapolis in 2001 © LAT
• It was the 20th career win for Raikkonen, drawing him level with his compatriot Mika Hakkinen. They now share the 14th all-time spot. This was also Raikkonen's 70th podium finish, 10 shy of Ayrton Senna.
• Raikkonen leads the championship for the first time since the 2008 Turkish Grand Prix.
• Raikkonen has now set the fastest lap five times in Australia, the third-best all-time tally for a single race. Michael Schumacher and Nigel Mansell recorded seven fastest laps in Spain and Great Britain respectively, while Schumacher and Alain Prost scored six in the European GP and in Belgium respectively.
• Lewis Hamilton kept up his perfect record of never being lapped in Australia. He has completed all the laps he has raced here (although he was disqualified in 2009). He also equalled the best finish for a Mercedes here, with fifth, to match Nico Rosberg from 2010 (the last time the team had scored points in Melbourne).
• It was the first podium for Alonso in Australia since his second place in 2007. Melbourne was one of three current tracks at which he had never scored a podium finish with Ferrari. Now he's missing only Shanghai and Spa-Francorchamps. Alonso's second place in Melbourne maintains his opening-race consistency: in the past 10 years he has finished round one of the season in the top five each time. No one among the current crop of drivers can boast a similar achievement.
• Raikkonen and Alonso share a record after this Australian Grand Prix: they are the only drivers to have scored a podium in Melbourne with three different cars. Raikkonen did it with McLaren, Ferrari and Lotus, Alonso with Renault, McLaren and Ferrari.
• Rosberg failed to score points for the seventh straight race - his worst streak since his debut year of 2006, when he was pointless for 13 in a row. This was his first mechanical failure in more than two seasons, his last coming in the 2010 Japanese GP, 42 races ago.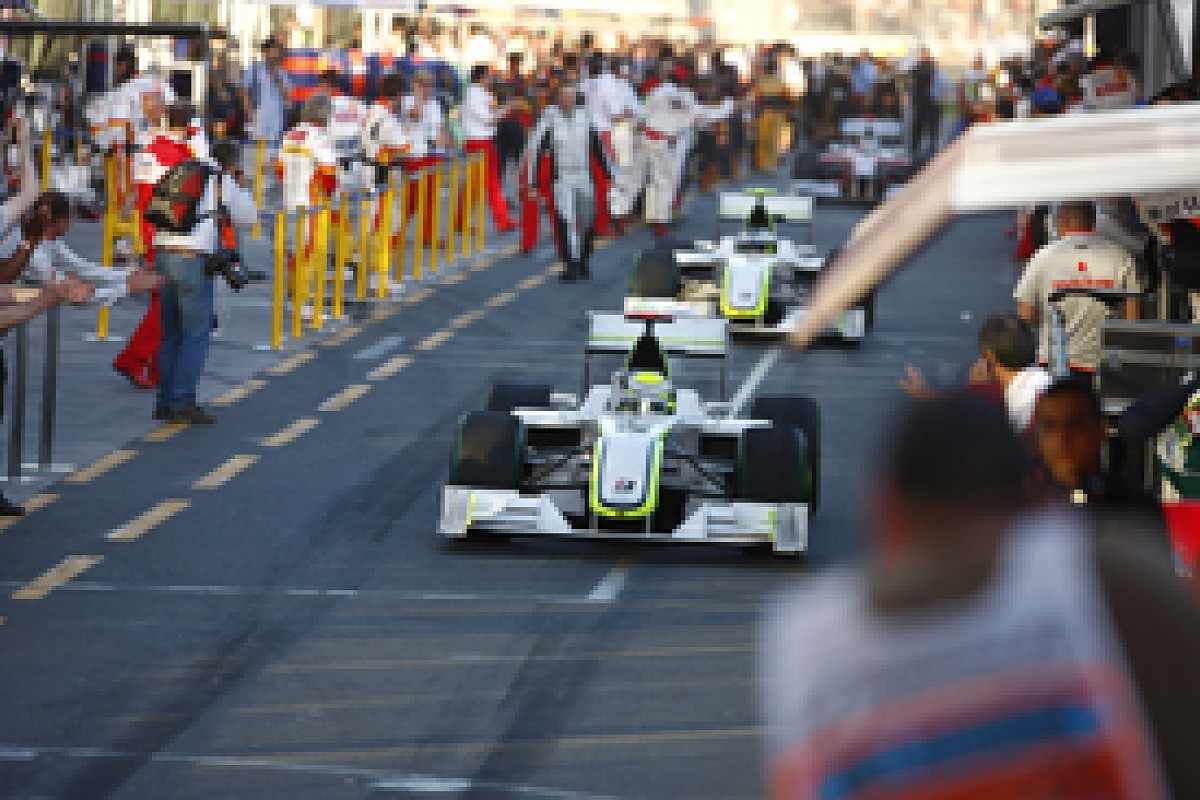 Button's 2013 Melbourne struggle was a far cry from his first Australian GP win, with Brawn in '09 © LAT
• Ninth in the race (and 10th on the grid) is the worst result for Jenson Button in Australia in the past five years. He has won the race three times in this period. Thanks to the two points he scored, he passed the 1000 points milestone, reaching 1001. He is the fourth driver in history to reach this goal after Michael Schumacher, Alonso and Sebastian Vettel.
• Nico Hulkenberg has entered the Australian GP three times and still never completed a lap in the race - thanks to collisions in 2010 and '12 and a fuel-system problem this year.
• This race marked the first time both Force Indias finished in the points since the 2012 Belgian GP.
• It was a poor race for McLaren. In the past eight seasons the team missed out on a podium finish in the opening race of the season only this year and in 2009. Also, in qualifying the MP4-28s recorded dismal performances: in the past three seasons McLaren never qualified below the second row in round one, but in Melbourne Button was 10th and Perez 15th.
RACE LEADER STATS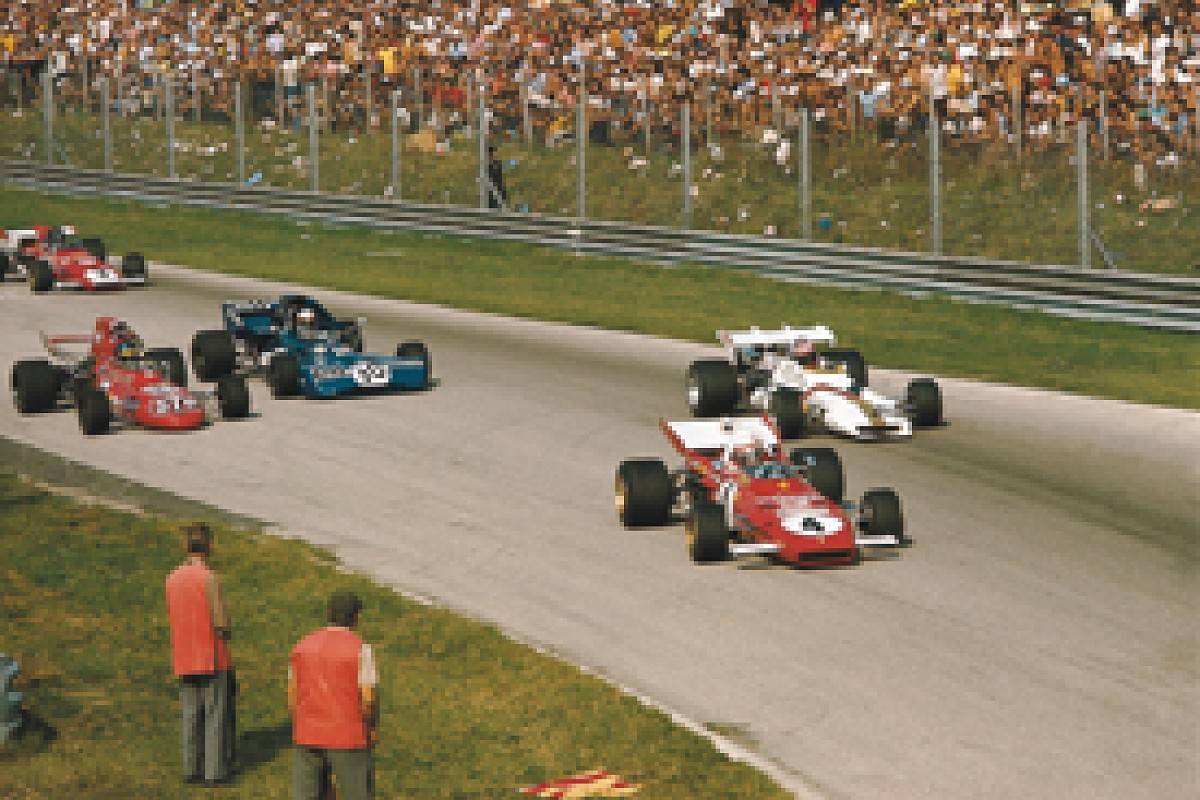 The 1971 Italian GP's record number of race leaders remains safe for now © LAT
• There were seven different leaders in Australia: Raikkonen, Sutil, Vettel, Alonso, Hamilton, Massa and Rosberg. This is the second-highest total of all time behind the 1971 Italian Grand Prix, when there were eight leaders. We had seven leaders also in the 1973 and 2008 Canadian GPs and in the 1975 British GP.
• Adrian Sutil led for the first time in his career (in his 91st race).
• Force India has led only four races in its history, always with different drivers: Giancarlo Fisichella in Belgium 2009, Paul di Resta in Bahrain last year, Hulkenberg in Brazil last year and Sutil in Melbourne.
• Felipe Massa led for the first time in Australia, at his 11th attempt. Monaco 2012 was the last time he led a race, and for only one lap.
• Alonso led a race for the first time since his win in Germany last year. He hadn't led in Melbourne since 2007, when he was in front for a couple of laps during the pitstop sequence.
• Rosberg, who led for a lap, hadn't been out front since his win in China last year.
QUALIFYING STATS
• It was the 37th career pole for Vettel and his 50th front row start. He also gave Red Bull its 60th front row start. The world champion has secured pole in Melbourne three times in the past four years.
This year it was an all-Red Bull front row in Melbourne. In 2001 it was a Ferrari front row sweep © LAT
• Red Bull's was the 13th front-row lockout by a single team in Melbourne out of 18 races run here.
• Third on the grid for Hamilton was a notable achievement for Mercedes: since 2010 it has never qualified so high up the grid in the opening round of the season. Its previous best was a fourth by Schumacher last year, also in Melbourne.
• Esteban Gutierrez recorded the first Q1 elimination for a Sauber car since the 2012 Monaco Grand Prix, when his compatriot Sergio Perez had a steering wheel problem.