One thing is certain: during the final Formula 1 test session at Barcelona last week, the emotive question of projected 2014 V6 engine pricing levels stirred up paddock sentiment, for it appears they will run at approximately double the current (V8) levels.
The topic was much discussed when Renault announced its intention to charge a targeted £17million fee per annual two-car supply, after deduction of marketing subsidies.
It must be stressed at this point that Renault's price indication is an estimate, simply because development remains ongoing, making it impossible to provide firm numbers. Then, a few regulatory issues still need sorting - most of which will entail change of sorts. In F1, remember, change costs money. Usually big money.
So it is clear that off-the-shelf prices are unlikely to dip below that figure even if the French company supplies five teams. Indications are it will stick to the current four, possibly taking on Red Bull's sister' outfit Toro Rosso - currently Ferrari-powered - and dropping one of its existing quartet, likely Lotus.
That, on the surface, seems rather a strange decision, especially when you consider that sticking with serial champion RBR makes perfect mutual sense. This is particularly so as Ferrari and Mercedes are unlikely to feel inclined to fully support a direct competitor while the team brings the formidable Christian Horner/Adrian Newey axis to the table.
Then, where 'soft' fans are bewildered by the sight of two fundamentally similar blue cars running different power units, the inclusion of STR in the fold provides further marketing synergies - and, crucially, four-pronged development opportunities offered by two two-car teams not in direct competition with each other.
Caterham is cementing its links with Renault © XPB
With Caterham having a technical partnership/joint venture with Renault on the Alpine sportscar front as predicted here, that leaves just Williams and Lotus to choose from.
The former has moved increasingly close to the company it partnered to a run of drivers' and constructors' titles in the 1990s, and talk is that Renault plans to introduce a successor to the superb Clio Williams 'hot hatch' that exploited those successes. Indeed, Renault brand ambassador Alain Prost scored the last of his world titles in a William-Renault, and fondly recalled those days in a recent interview.
While Lotus races under an evocative brand, the Genii Capital-owned team holds the naming rights under a convoluted lease/licensing agreement that expires two years into the new engine formula. All this while the operation itself is constantly linked to rumours of buy-ins or -outs, none of which provides the sort of marketing stability desired by Renault. That said, Lotus-Ferrari and Lotus-Mercedes have somewhat strange rings to them...
However, back to 2014 engine supply, which will certainly come in at significantly higher prices, despite the trio of current engine suppliers requesting the FIA to impose a seven-year stability period over which to amortise research and development costs.
Not even regulatory requirements that drivers use no more than five engines during 2014 (and four thereafter) and a reduction in the number of 'hard' components - and therefore machining/foundry costs - by approximately 25 per cent due to fewer numbers of parts in V6s compared to V8s, will significantly reduce the overall costs of the allegedly eco-friendly units.
This new technology is, of course, frighteningly costly, not only due to its complex nature - ultra high-pressure direct fuel-injection, KERS delivering a tenfold increase in regenerated output via traditional KERS and heat recovery systems, and compound turbocharging - but also through the fact that the five component sets are pioneering in virtually every respect, and developed specifically for these bespoke applications.
Although the other suppliers - at this stage Mercedes and Ferrari, with Honda strongly rumoured to be joining the fray in 2016 and a Volkswagen brand thereafter - have yet to announce prices, first-stage negotiations between suppliers and teams have commenced. Indications are that Renault's projections are in the ballpark, give or take a million or three.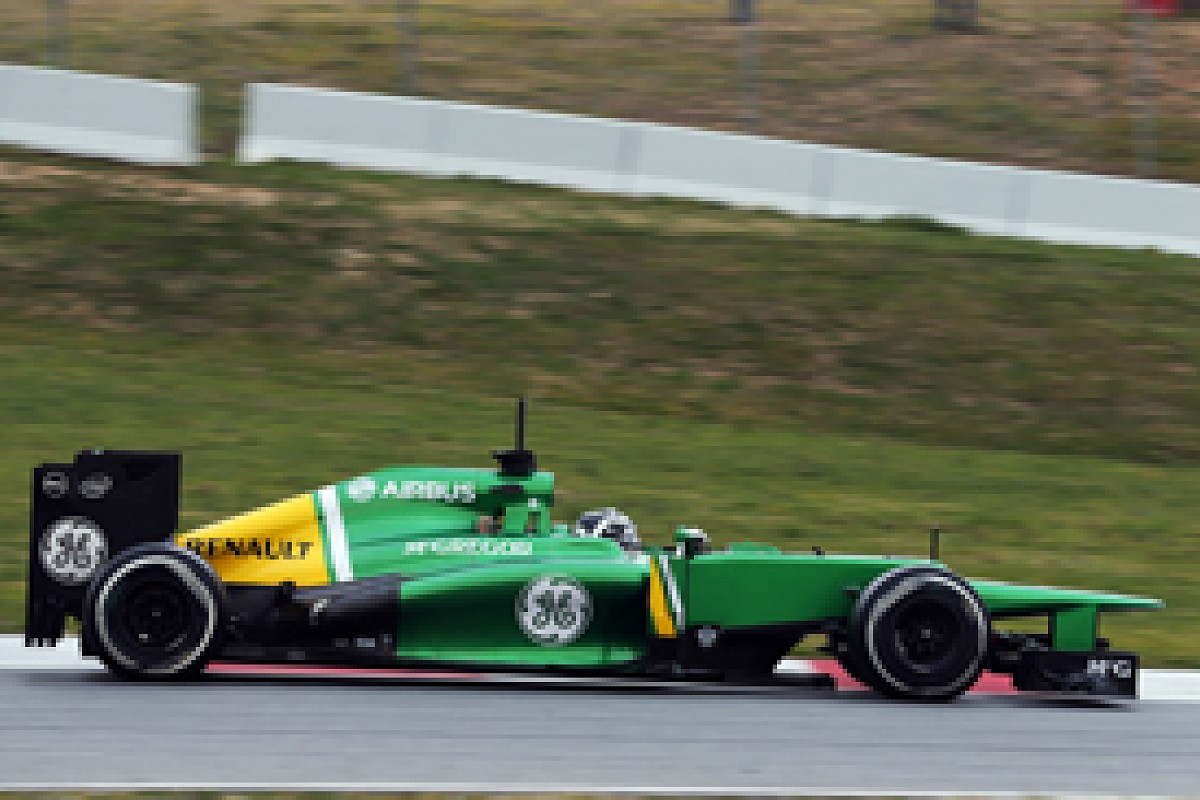 Renault's 2014 V6 turbo F1 engine
There is, of course, no regulatory requirement forcing suppliers need to sell engines. Should Honda return in 2016 as a supplier, probably to McLaren, which which it enjoyed record-setting success in the late '80s and early '90s, it will likely do so the basis of a full-on technical/marketing partnership as per previous, while the VW Group (Audi? Porsche?) is also likely to cherry-pick. But, free engines across the board in these straitened times...? Surely unlikely.
Speaking at the first public running of a 2014-specification engine during an exclusive media launch at its expansive facility in Viry-Chatillon, 22 miles south of Paris, Renault Sport F1 president Jean-Michel Jalinier told AUTOSPORT that teams currently paid £8.7million for engines and a further £4.4million for KERS/technical support - therefore £13million each year.
On that basis a 33 per cent increase is, at first glance, not exorbitant, particularly given the high-tech nature of the new units, plus the fact that their green credentials should enable teams to procure support from eco-sensitive companies who traditionally slammed doors in their faces.
On the flip side, though, three team principals spoken to independently at Barcelona were adamant their engine bills were nowhere near Jalinier's figure, with one suggesting he paid a third that after deductions for the marketing contributions his team negotiated. Another spoke of £7m for a fully serviced engine supply, with an additional £1.3m for KERS. Therefore 50 per cent of Renault's £17m 2014 projection...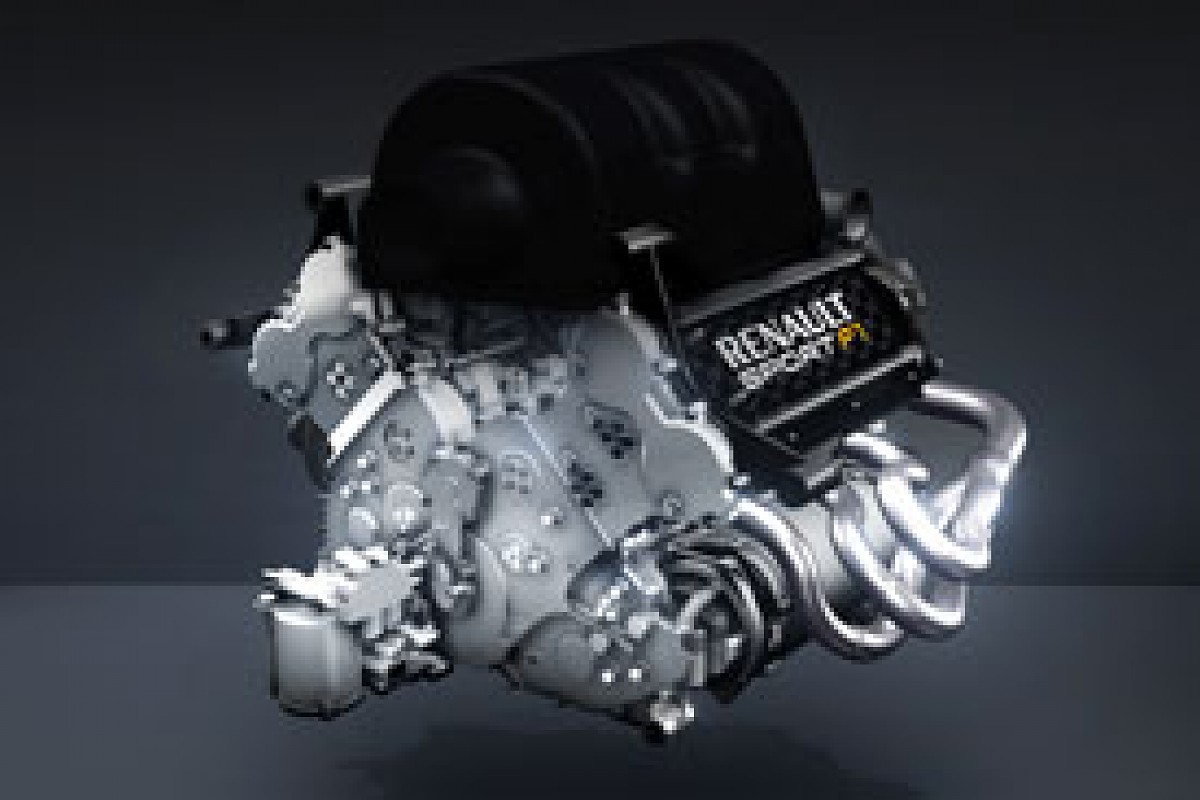 F1's engine supplier count could rise if the 2014 rules entice manufacturers back © LAT
Said team principals also pointed out that R&D programmes made up significant proportions of the incremental cost, in turn to be written off over the life of the regulations. Why should the teams, they question, cover such activities when a primary goal behind the new formula is the (increasingly bi-lateral) link between road and track?
In a one-on-one interview Gaspar Gascon, Renault's head of mechanical engineering, provided this column with examples of existing and proposed technology transfer, including downsizing, development of low-friction materials and energy storage batteries (Renault/Nissan is a leader in electric cars), rapid prototyping and staff rotation.
Although Renault is not currently producing full hybrids, Gascon did admit that the group was developing an internal combustion/electric power unit, for use for when "in the future the regulations will be more severe, and there will be more constraints in terms of the fuel price and so on.
"We are preparing these intermediate solutions, bridging solutions between the IC role and the electric one. And it's right now that we are developing that. And of course all this F1 experience is absolutely useful for us. We are giving them a lot of support on batteries management, on electric-engines management and so on," he said.
Renault is by no means unique in exploiting F1 technology; one of the prime drivers for the new formula is its trickle-down effect. However, the customer teams thus believe they are, in effect, bankrolling road car development programmes, for much of the new fangled technology will ultimately end up in the outer lane of the M25.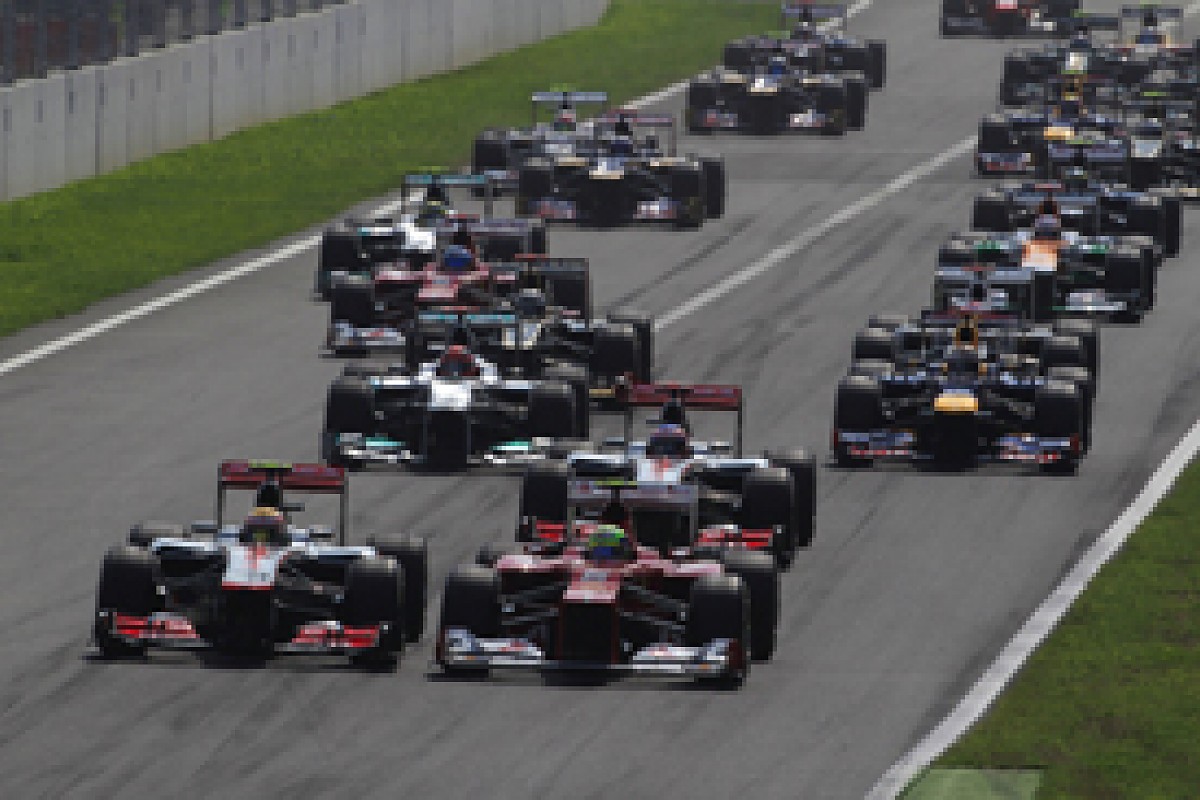 Cosworth's last F1 customer is Marussia © LAT
That they are increasingly cash-strapped due to prevailing economic and F1's inequitable revenue distribution structure is indisputable, as evidenced by their propensity for contracting 'pay-drivers', many of whose contributions roughly equal current engine budgets.
In addition, teams across the board face significantly increased 2014 chassis development costs, for the new season brings with it a raft of aerodynamic changes designed to offset the drop in overall car performance, while accommodating the new engines and their complex ancillaries requires starting with a clean sheet and minimal component carry-over.
As always in F1, there exists no easy solution. Engine budgets of £17m could easily tip one or more teams over the edge, while upping pay-driver budgets will either reduce their number or result in further decreases in driver quality. Either way, the show will suffer, to the eventual detriment of the engine suppliers, while fans and TV stations will without doubt be shortchanged.
By the same token, demands that suppliers further subsidise their engine programmes would likely result in further reduction in their numbers, while making it difficult for the sport to attract newcomers.
According to Jalinier, Renault's current support of four teams means "we've got a budget about of a mid-grid team, so we are a player of the same size of a mid-grid team. So we should have the voice of a mid-grid team."
Double the engine costs from 2013 onwards without increases in cost recovery, and Renault's budget obviously doubles. Jalinier admitted Renault was working towards having a say in the overall running of the sport - "we're working with FOM and working with the FIA on that" - but grimaced when asked what progress had been made...
And, therein lies the rub: Formula 1 simply cannot exist without engines, while so complex (and expensive) is the new technology that independents in the mould of Climax, Cosworth, Hart, TAG or Weslake are priced right out of the market - meaning the sport is forced to rely on the support of car companies whose whimsical ways are well-known. Force them to absorb a greater portion of the incremental costs, and they are out of here. Forget friction circle, this is one vicious circle.
As part of the AUTOSPORT magazine relaunch, an abridged version of Dieter Rencken's website column will now also appear in print once a month