Usually jovial, when Renault's deputy managing director (technical) Rob White outlines complex engineering matters in reply to questions posed by ignorant hacks, he goes into solemn mode and adopts similes to explain the issues at hand.
For example, asked to expand upon the apparent anomaly in Formula 1's 2014 technical regulations that permits a car to harvest a maximum of 2mJ of energy per lap, yet expend double that over the same distance, the 47-year-old North Yorkshireman equates it to a savings account.
"OK, so you put 200 bucks in the bank every year, then every two years you take 400 out. Alternatively you can put 200 in the bank every year and you can get your mate to put 200 in the bank from somewhere else that's not limited," he explains, the first deposit being made available by the tradition KERS unit (ERS-K in 2014 parlance), and the second courtesy of the exhaust-driven turbo generator (ERS-H) whose energy input is effectively unlimited.
"So, once you've found a mechanism to put another two megajoules in the battery from the ERS-H, then you may use four megajoules on withdrawal," he adds, further explaining that the regulations also permit drivers to save one deposit for the next lap. "[If] you don't take anything out, then you've got the full whack next time around."
The occasion was a media presentation at Renault Sport F1's expansive Viry-Châtillon facility 30 minutes north of Paris. White's almost teacher-like, yet most uncondescending, approach was tested to the max by journalists sceptical of the eco-friendly engine formula, which combines rigidly-controlled, fuel-flow restricted turbocharged V6 1600cc internal combustion engines with two recovery units - the primary motor-generator being driven off the transmission under braking; the second by the thermal energy of expended exhaust gasses.
On the day, Renault became the first engine supplier to physically run a unit in public - Mercedes in January presented a silent engine to the media with a piped soundtrack providing aural effects - with a tour of the transient dyno facility revealing a V6 complete with glowing turbo at full chat on a simulated lap of Monza.
With the engine running, due to health and safety reasons in a secure, heavily sound-proofed room (with a piped exhaust system), it was impossible to gain accurate impressions of the true sound, yet it was immediately clear that the engine is far from muffled, having a crisp bark up and down the range.
The transient dyno does not permit the almost seamless shifts of contemporary F1 transmissions, so there was a slight hesitation on upshifts. White was adamant the slight lag would disappear under racing conditions.
"The gear shifts will happen with the same unbelievable rapidity as now," he promises. "Engines with direct injection run very, very clean. The fact that we're only allowed to have a single turbo has a little side-effect, for the perceived frequency of the sound is made higher [through the effect of] two sets of exhausts coming together.
"It will not be as loud as a normally aspirated V8, and, as you can tell, the frequency content is still overall lower. For me it's a consequence of the regulation.
Think F1 turbos will be dull? Check out Senna in the mid-1980s, says White © LAT
"I guess it's important to put things in perspective. I'm not much of a racing anorak, but for people who don't think V6 turbos can be exciting, then have a look at Ayrton Senna's lap at Monaco in '85."
In fact, those who fear that the engines will suffer horrendous turbo lag of the type which afflicted the V6 turbos of the mid '80s - according to four-time world champion Alain Prost, who was present in Viry in his dual capacities of Renault brand ambassador and adviser to the board, the worst-case scenario was up to two seconds between foot-flat and full power - will be pleasantly surprised to discover that the projected lag will be micro-fractions of that.
"Our hope is to be able to get into the same ballpark as with existing normally aspirated engines - so rather closer to the several hundredths of a second that we can manage now, than the 10, two tenths or [even] half a second that are typical of turbocharged engines," says White.
"To do that, is to use the electrical machine that's connected to the turbo compressor to accelerate the turbo to the speed that it needs to be at, or indeed to maintain the turbo at the speed it will be need to be at rather than allow it to descend. Again, the control strategy that you need to do that will be sophisticated, but that is our target."
Road car turbo technology has progressed to the point where lag is measured in tenths, but new units will be well below, not least due to driver demands for driveability - an area in which White's engines, whether produced by previous employer Cosworth or Renault's double championship-winning V10/V8 designs, have performed particularly strongly.
"To give you an order of magnitude, then without any electrical assist the time necessary for the turbo to accelerate and for the desired torque to be available - and the driver goes from off-throttle to on-throttle with an inertia effect of the big turbo plus the inertia effect of the electrical machine - [is] several tens of seconds.
"In today's world we can make the drivers grumpy if we fail to deliver the torque that they ask for in... let's take a nice round number: they get grumpy well before one tenth of a second. On road cars with turbos several tenths of a second is not untypical - we've probably all experienced that sort of uuuhhh-feeling."
Pledging that use of ear mufflers would remain compulsory in the pitlane, White said the pro-noise faction would not be troubled: "It's still going to be very loud, it's still going to be a very violent event, and you could see on the test bed that even with the relatively slow shifts of that relatively low transient dyno that the shifts are rapid, violent, and the big glowing red thing at the back of the engine in front of the gearbox is also going to be a thing of some spectacle."
Although Renault F1 personnel would not comment on an alleged visit by F1 tsar Bernie Ecclestone to Viry a week before the media event, external sources are adamant that the 82-year-old received the full monty, coming away 'very impressed'.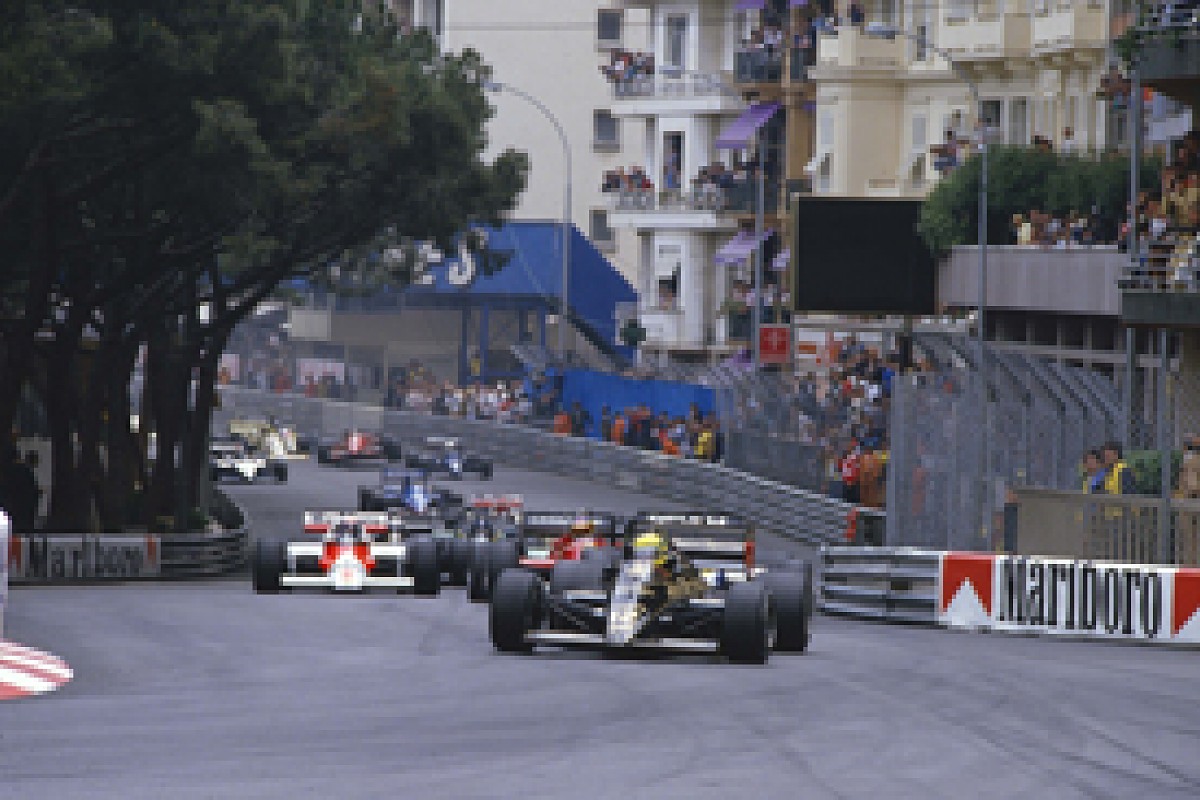 Sceptic Ecclestone is apparently warming to the eco engines © XPB
Indeed, where once he was vocal in his opposition to the formula on, among reasons, (low) noise grounds, things have recently been rather quiet on that front.
Concerns about noise are one thing; what about power? With the current units delivering around 750bhp in race trim, where do the 'green machines' stand?
"The first thing to say is that the performance of the IC engine, the turbocharged IC engine, is going to be in excess of 550 horsepower. That's limited by fuel flow, and there's a fundamental consequence of the probable thermal efficiency, or specific fuel consumption of the engine.
"In terms of the rpm at which you will make that power, there's a detail in the regulations which means full fuel flow is not available until 10,500rpm. So that's the rpm at which the maximum power will become available."
With the combined ERS units delivering around 200bhp, does that mean 2014 cars will have similar outputs to the present grid, particularly in qualifying, when fuel consumption considerations are not a major factor?
"Very, very close," says White. "It's difficult to be precise because we don't yet know exactly how that will shake out in terms of the intercooler sizing on the car and all of the rest of it. There are still some real-world performance trade-offs that we don't know how they will pan out.
"As [Renault Sport F1 president] Jean-Michel [Jalinier] said earlier, we will aim to have the best car performance, not necessarily the biggest engine power number, and there are some places where there can be 20 or 30 horsepower washing around in the installation decisions that you make. Those decisions will be more... the exchange rates will be higher than the current generation of engines."
Another regularly aired concern is that the new engines will be dumbed down primarily for ecological and fuel consumption reasons, and that their comparative lack of revs (15,000rpm maximum) will reduce the F1 experience. White, an engineer to the quick of his nails, is adamant that this is not the case.
"The first thing to say is that the current generation of [V8] engines - ultra-high-speed internal combustion engines - are absolutely at the limit of what we know how to do in one direction, and the new engines will be absolutely at the limit of what we know what to do in another direction," he explains.
"The difference between the two optimisation paths is fundamentally that the new engines will optimise fuel consumption and thermal efficiency as means to producing performance.
"It's true we will run less rpm," he agrees, "but to be honest, we already run less rpm than we know how to do [due to regulatory restrictions which limit engine speeds to 18,000rpm from the heady 22,000 heights achieved a decade ago], and on its own, running a few more rpm isn't very smart.
"Already when there was no limit we ran less rpm than we knew how to do, because what we were actually optimising was the in-store performance in the car. It's not a distortion to say that the new engines will represent the absolute cutting edge of IC engine technology."
It's a fact that motor manufacturers patronise motorsport for marketing/technical and not altruistic reasons, and only dreamers believe that motor companies, whose F1 engine budgets run into many tens (if not hundreds) of millions of pounds, would be prepared to develop and campaign such technology without road car spin-off and relevance.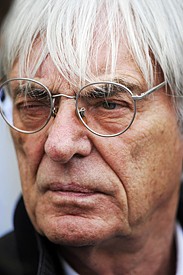 White understands the need for road car crossover © XPB
"[The new engines] will achieve fuel consumption and performance levels that are much, much better than anything that exists anywhere in motorsport," says White, "and probably better than anything that exists on the road. This despite rpm that are artificially high, by comparison with road car engines, for the show reasons mentioned before.
"So I'd say the answer to the question [of downsizing while maintaining the spectacle of the sport] is that, if one accepts that it's valid and appropriate to try to reposition F1 a little closer to the preoccupations of Mr and Mrs down the street, then the engines we're developing are absolutely as cutting edge and as close to the limit of what mankind knows how to do as the present generation of engines. But the target is not the same."
The doomsayers also predict economy-run-type racing, with drivers lapping with an eye on fuel consumption lights as they juggle various buttons, bells and whistles. White's take?
"It's not obvious that it will be a profoundly greater workload; I think we're probably overall opposed to creating unnecessary driver workload. I think we would expect for some of the workload currently undertaken by the driver to be undertaken by control systems, which would hopefully leave more space for the driver to do more useful stuff.
"I think we all know there are some slightly odd side-effects of the current KERS regulations which require drivers to look after the state of charge of batteries and stuff. We'd expect that to disappear. Where we would expect the rules to be exactly as now would [be about] driver aids - we don't expect to have any."
According to White, dialogue between the teams, engine suppliers and the FIA in this regard is continuing "to try to flesh that out". As regards fuel strategies, he believes creativity will bring its own rewards.
"I think the F1 teams will be extremely sophisticated in terms of how race strategies are managed. I think the influence of push-to-pass-type modes will be greater than now, and the way the fuel is managed from the start to the end of the race, the choices, will have greater performance trade-offs.
"I think there'll be a different balance of risk and opportunity in some of the strategic choices, at least in the early stages before everybody converges on the same optimum. That will produce some uncertainty."
Similar, then, to the teams getting a handle on tyre strategies. So, in the final analysis, will we regularly experience the sight of drivers spluttering to a stop within metres of the finish line?
"Nowadays everybody runs the car to near zero fuel in qualifying and near zero fuel at the end of the race," White says with a smile. "And we start with a given amount of fuel and don't run out of fuel very often.
"There have been examples of people having to slow down near the end relatively recently, but I think we should put those on the account of Mr Cock-up rather than anything else..."