It all started with a press briefing convened at Jerez by McLaren team principal Martin Whitmarsh in the team's hospitality unit to discuss progress made by Formula 1 in general and the Formula One Teams' Association in particular on ecological matters and successful efforts to reduce the sport's carbon footprint.
However, having welcomed the media 'to our humble abode' - in the best McLaren tradition, a swish silver-grey tented structure next to the team's mobile base - talk turned to the question of a new race weekend unit, for the squad's imposing cylindrical facility faces its sixth season, the Vodafone McLaren Mercedes Brand Centre (to spell it out chapter and verse) having been unveiled at the 2007 British Grand Prix.

There was a time - late '90s running into mid-noughties - when teams changed motorhomes annually, with the first European grand prix of each season marking motorhome launch time, even if the term itself had lost all sense of accuracy, having been coined in the days of team Winnebagos.
In fact, the mobile homes now used by such as Jenson Button, whose unit sat alongside McLaren's test facility, are plusher than those used by teams before the turn of the millennium.
"[Ours] wasn't even as flash as that," Whitmarsh said as he reflected on the motorhome McLaren used when he joined the company back in 1989 from British Aerospace, having headed up Hawk and Harrier production after spells in advanced composite structures research and development.
"Pop-ups and pop-outs hadn't been invented in those days, so we went from that, then it escalated into articulated truck/tractor units with awnings, then pop-ups and then pop-outs joined up. Then we had the Pyramid. Each time the dilemma you had was: how do you make it architectural but [that] it still looks pretty impressive?"
Prompted by this column, Whitmarsh acknowledged that his team is in need of a replacement for the VMM Brand Centre, but, in a break with tradition, suggested it would be smaller than the current unit simply as less than 50 per cent of races are now staged in Europe, plus personnel curfews etc resulted in teams' catering requirement reducing substantially.
"We [also] tried doing something for you [media] boys, and that's what it's all about."
Yes, media attendance: that, too, has dropped by a third over the past decade, due primarily to exponential increases in costs of covering the ever-expanding championship, plus the ravaging effects of the internet on publishing, which has enabled many to report on F1 without leaving the comfort of their basements - as proven by those who (mis)quoted Whitmarsh's briefing despite being 2000 miles away.
Thus smaller, more efficient hospitality units are not only warranted by calendar dynamics, but also by Formula 1's quest for a cleaner sport and, of course, the prevailing global economic crisis.
"Yeah, I think we peaked didn't we? Are we looking at another motorhome or hospitality unit - whatever we call it? The answer is we are, but I think the challenge is how do we become smarter, more elegant?
"I think Red Bull is still the big one, but I think we've got to - for lots of reasons - watch the size, because the fact has been pointed out that you do these big marvellous things, then get herded into two cabins in Brazil.
"If it works in Brazil, you can't really justify three pantechnicons and 150 riggers to erect hospitality units in Silverstone, can you?"
Onto the main topic of conversation that Tuesday afternoon: like many with an in-depth understanding of the sport, Whitmarsh - an arch-enthusiast, and extremely capable businessman awarded an honorary Doctorate of Laws by the University of Portsmouth in 2009 - remains seriously concerned about the financial health of the bottom half of the order.
Although individual seasonal performances see teams yo-yoing up and down the order, it is generally accepted that the sharp end consists of Ferrari, McLaren, Red Bull, Mercedes, Lotus and Williams - indeed, the brave 2013-20 governance structure dreamed up by Formula One Management has this sextet playing decisive roles in the process - with Sauber, Force India, Toro Rosso, Caterham and Marussia making up the endangered species.
Whitmarsh should know, for McLaren supplies 40 per cent of that lot (Force India/Marussia) with significant technical support, while his position as chairman of FOTA leads to regular dialogue with three of said five, while he is in constant contact with the forerunners through being one of their number, plus as member of the Constructor's Championship Bonus trio selected by F1 tsar Bernie Ecclestone to guide the F1 until 2020.
These teams, bar Toro Rosso - effectively paid by Red Bull to bring on young drivers - have this year radically changed line-ups through contracting so-called 'pay-drivers', whose desirability is based more upon the weight of their wallets than the towering heights of their talents.
Taking the four teams (eight seats), no fewer than four 2013 berths are filled by well-funded newcomers, while a fifth is taken by a driver known to have paid. An occupant for a sixth seat - at Force India - has yet to be announced, but a supported driver is said to be in the running.
How does Whitmarsh feel about the situation?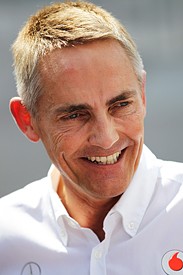 Red Bull's energy station © XPB
"I think," he says after reflection, "it's going to be tough for some teams to have viable business models for a few years; there's no doubt about that, so I think it's sad there are many pay drivers in Formula 1.
"The numbers have crept up and I'm sure it's good and exciting for those who can afford it, but you would hope that in the premier form of motor racing worldwide, you wouldn't have to have pay drivers.
"That means there are some good, young professional drivers who can't get in, and aren't getting [a chance] because you look at the churn of drivers now, and it's very low. So teams get conservative and don't take risks.
"The risks that are taken materialise in instant revenue for the team, but don't materialise in developing drivers with potential for the future. It's sad to say, but the reason some of those guys are pay drivers - not all of them - is actually, fundamentally, they are not good enough."
Given that the identified teams are at the bottom of F1's food chain, could a case not be made that F1 has a responsibility to implement a more equitable revenue distribution system, rather than one which sees the commercial rights holder - headed by Ecclestone - syphon off more than the bottom five receive collectively, with the money ultimately ending up with banks as repayments on loans incurred by the CRH?
"At the moment, Bernie has done a fantastic job [for] the owners [CVC Capital Partners] and... we can criticise Bernie, but he is doing his job better than we're doing it, and he's keeping the money on behalf of his employers. That money flows out of our sport.
"That, as you can imagine, can be frustrating for some of us, but that's exactly what Bernie should be trying to do. If the teams aren't cohesive enough to work together to secure a larger share of that, then they've got to blame themselves.
"I've certainly tried hard in that area, but haven't been as successful as I'd liked to have been. Bernie is pretty good at moving pieces around the board, isn't he?"
Those who have interviewed Whitmarsh over the years know he doesn't hold back when asked prickly questions. On the one hand McLaren, as environmentally-responsible race team and sister operation to the supercar manufacturer, has consistently favoured F1's 2014 'eco-friendly' engines; on the other he is fully au fait with the (mainly cost) implications of switching to compound turbo 1600cc V6 units.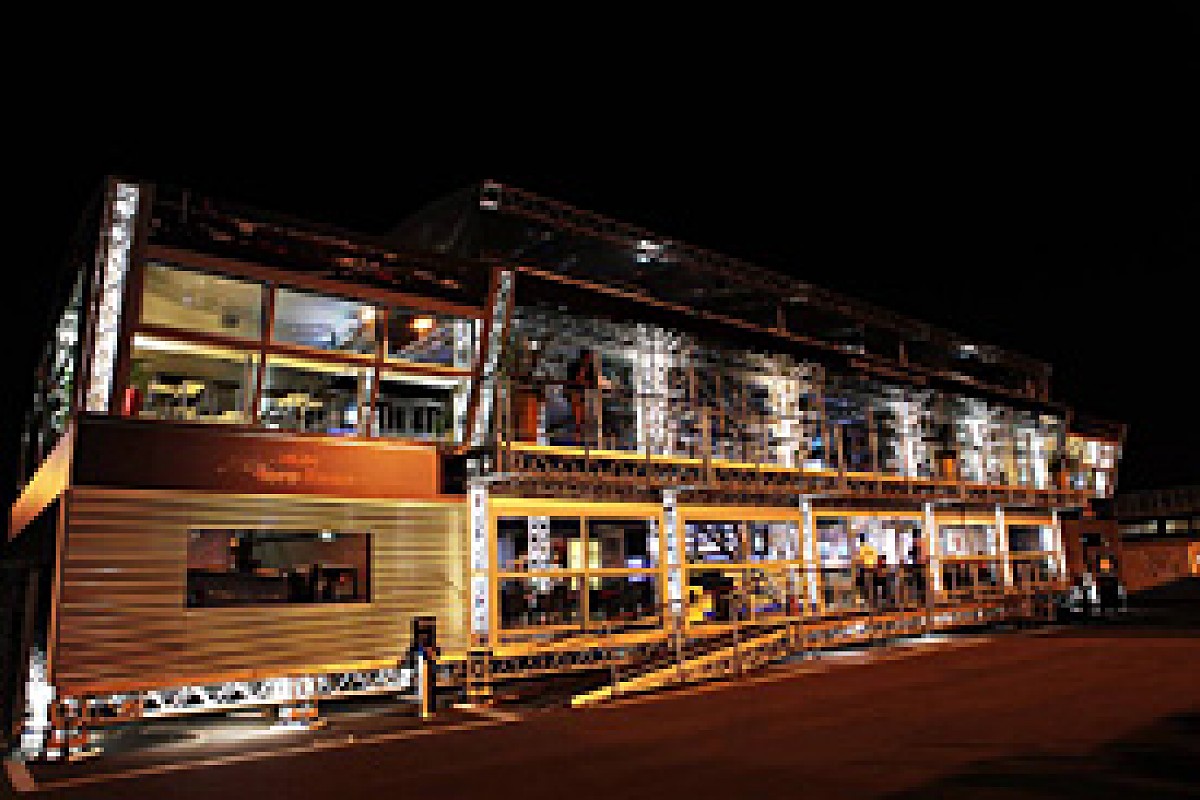 Bernie Ecclestone © XPB
Where does he stand, particularly as the formula has not attracted additional engine manufacturers? (Arguably their number has decreased, with it seeming increasingly unlikely Cosworth will remain despite bravado a year ago.)
"I think the decision we've taken to downsize to turbocharged units is appropriate and will make us more attractive to [motor manufacturers]," he says.
"The fact is in 100 years of the automotive industry, this is by far the biggest, most significant and deepest, longest recession the industry has felt, so piling into Formula 1 at this time isn't easy."
Then the bite: "The other thing is that Formula 1 is pretty good at self-destructing, because every other weekend we say 'should we really go V6, or should we stick with V8s; do we really want turbocharging, or shall we stick with normally aspirated?'
"Were I facing the board at Hyundai or Toyota, they'd say 'what are the rules?" and we'd say 'well, they're published like this" and then they'd say 'well, I read yesterday we aren't going to do these V6s' so we've created an unstable environment. We're very good at that, because we like arguing publicly and debating these things in an unhealthy way."
Consider yourself addressed, Bernie...
"Even in the last few weeks we've heard 'oh, should we really go V6 next year?' But we're committed to it, whether good, bad or indifferent. We've got to do it now because we've been saying it long enough, we've delayed it long enough."
Much like Renault's now-retired managing director Jean-Francois Caubet, Whitmarsh believes additional OEMs (as motor manufacturers are dubbed in the industry - from the historic term 'original equipment manufacturers') will join the fray after a look-and-see period.
"Were I on board of a big OEM I'd be saying 'let's wait for a couple of years to see if Formula 1 is going to do what it says for a change'.
"Formula 1 remains a fantastic environment for brand exposure for OEMs... I predict that we'd be back up to four or five OEMs in five years' time in the sport, then you'll have a constant churn. At the end of the day, Formula 1 is our core business.
"OEMs will be here when it suits them and helps them sell cars, or it helps them differentiate the cars they can sell at a higher price.
"There's no love for the sport, you know. Individuals on the board may love it occasionally, but actually they've got to be there for rational business reasons, and we have to give them good reasons to be here, so I think creating technologies that are socially relevant and appropriate to the automotive industry, that's one step I think.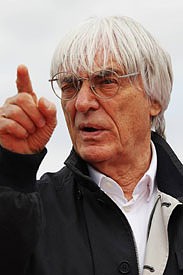 Will brands like Toyota return to F1? © XPB
"What we've now got to prove is that we've got governance in our sport, we've got to prove we're consistent, we've got to prove we're stable, we've got to prove we're not going to go bust.
"I'd hold back a bit were I an OEM at the moment, but they'll come. Would you want to go before Toyota's main board at the moment and say 'come back'?"
And his feelings on governance given that Ecclestone recently suggested that a Concorde Agreement - the historic tripartite covenant that outlines the commercial and regulatory obligations of F1's major players - was unnecessary (despite team bosses and the FIA indicating that negotiations are far advanced)?
"I said we're good at creating crisis in our sport and we're good at not sorting many things out, and we need people at the moment, for someone to come out and say 'peace in our time', wave a bit of paper and there's a new Concorde Agreement. We need to have that, but I'm not sure everyone is motivated to do it..."
Always good value, Martin - any wonder he kept a group of hardened F1 hacks spellbound for almost an hour after convening a meeting to discuss carbon emissions?