Only 73 drivers have started more world championship races than Timo Glock. The German is a very good grand prix driver and worthy of a place on the grid, there is no question of that.
But correct as it is to sympathise with him for a deal with two more years to run turning into no years plus a payoff to allow Marussia to run the well-backed Luiz Razia instead, this is not a case of a future world champion being robbed of his destiny.
In a car capable of winning races, Glock would certainly have notched up some wins. But there is no evidence to say he was able to join that elite strata with the likes of Sebastian Vettel, Fernando Alonso and Lewis Hamilton.
There's no disgrace in that, for precious few drivers are. At Toyota, he turned in some good performances but had the Japanese marque continued in 2010, it had already decided to dispense with his services. He had his shot with a works team and did well, just not stunningly.
I'm not arguing that the standard of the grid as a whole hasn't gone down this year. It has. Marussia's line-up of rookies Razia and Max Chilton is certainly weaker than last season's Glock/Charles Pic alliance. But it's difficult to get too worked up about decent drivers who have had a good shot seeing their F1 careers coming to a likely end. It would have been great to see Glock on the grid again in 2013. He's a very good driver and a likable character, but his absence is not a catastrophe, especially as all of the newcomers this year are far from idiots.
Kobayashi tried hard to stay in F1 this year, but failed © XPB
Some will rail against how 'unfair' it that a deserving driver like Glock has lost out. But if you want to take that position, what about the drivers who didn't even get the opportunities that Glock had who were capable of a similar level of performance?
And, frankly, in 2013 he will be driving a car capable of winning a very competitive DTM championship rather than spending a fourth year of his life messing about at the back of F1 races. Add to that a healthy seven-figure payoff, and it's difficult to cry for him too much. I have a lot of respect for Glock and will enjoy watching his progress in the DTM more than his struggles at the back of a grand prix grid. Good luck to him.
Marussia has been weakened by the absence of a driver who the team's management correctly regarded as too good for them. But given the vicinity of the grid it will be in, his capacity to make a big difference was limited. In the cost/benefit analysis, the team was right to take Razia and his cash.
Morally right, perhaps not, but that's the reality of the sport. A debate about where the money goes and the fact that the teams need a greater share of the income to be sustainable is one for another day. Motor-racing is a very extreme case, but money and opportunity, or lack thereof, means that no sport in the world is a true meritocracy. And when push comes to shove, a team would rather have a car and a lesser driver than no team at all.
Glock was one of seven drivers who had full-time race seats last year who were absent when the first pre-season test of 2012 kicked off at Jerez. Add to that Pedro de la Rosa, on duty as Ferrari development driver but with little prospect of a race outing, and that's exactly one third of those who raced in Brazil three months ago who won't be there come Australia.
Aside from Michael Schumacher, now retired, all are in what you would call their prime as F1 drivers. But while Heikki Kovalainen deserves credit for the way he bounced back from his difficult time at McLaren with Lotus/Caterham, he has nonetheless spent two seasons in a multiple race-winning team, stood on top of the podium in Hungary 2008 and notched up 109 F1 starts.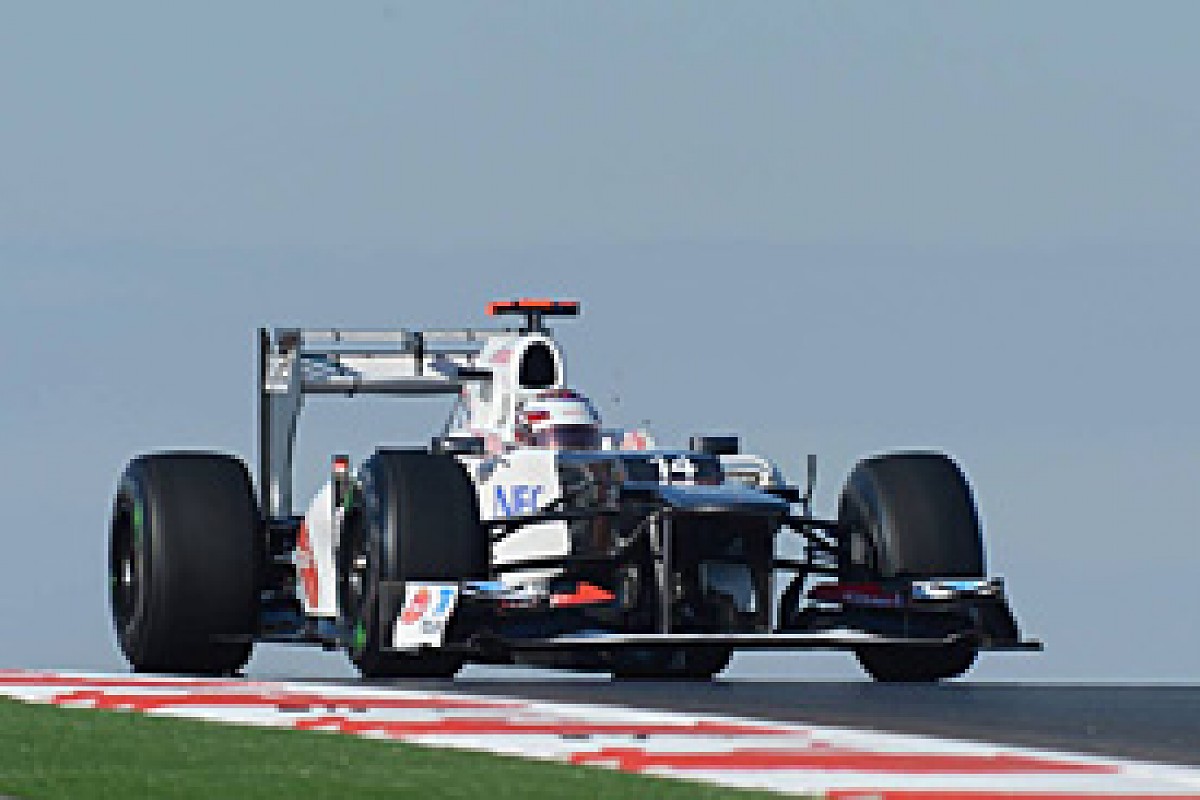 Kovalainen had his chance at McLaren © XPB
He'd certainly do a good job in a midfield team or as a support act in a top team, but his absence is not scandalous. And he will have the cache of being one of the few (not to mention the 100th driver) ever to win a world championship grand prix.
Equally, Kamui Kobayashi is an effusive character, good for Japanese interest, and a proven mid-pack driver. But he too has three full seasons in sporadically decent machinery. He probably does deserve a place among the elite 22, like Glock and Kovalainen, but again isn't one of the best of the best.
Then you have drivers like Bruno Senna and Vitaly Petrov. Senna didn't do himself justice in F1, but after stints with HRT and Renault, and a full campaign in a very handy Williams, he had the opportunity to fulfil the promise he did have. But he didn't.
That will frustrate him for the rest of his days, but F1 owes him nothing. As for Petrov, he wasn't out of his depth in F1 and showed pretty well relative to Kovalainen last year (although he didn't outperform him over the course of the season as some would have you believe), but had his moment on the podium and spent the 2010 season in a very handy Renault.
Of last year's HRT pairing, de la Rosa commands a tremendous amount of respect, but showed in his half season at McLaren in 2006 that he's solid rather than spectacular. Narain Karthikeyan is a much-maligned driver and would have looked handy in a midfield car, but he too has at least competed at the top level, a remarkable achievement for an Indian.
It would be good to see some of these guys mentioned on the grid, but it's hard to be outraged by their absence. As it ever was in F1, below the few gold standard drivers, there is a clutch of very good pilots, all capable of winning on their day. They tend to come and go and some last longer than others, but eventually they just run out of options.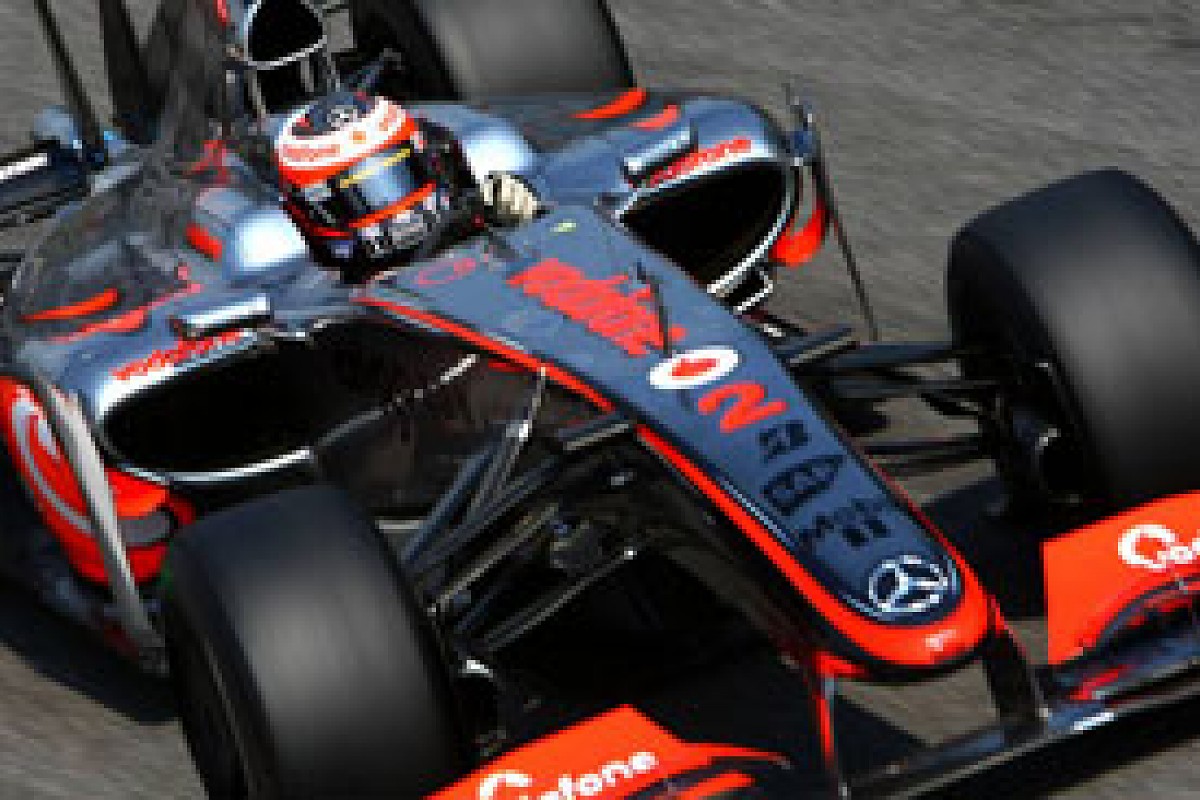 Senna will compete in the WEC in 2013 © XPB
Those who have forced their way in this year will, in time, be forced out themselves.
In this case, the reasons are largely financial and that is a blow to any aspiring youngsters, for F1 should ideally be the 22 best available drivers. But the days when manufactures and big investors like Red Bull and, before that, Marlboro bankrolled plenty of worthy racers are now gone.
Of the newcomers, Valtteri Bottas is the only one that you can make a compelling case to be potentially better in the long-term than all of the absentees and the Finn could be one of this season's stars. The likes of Esteban Gutierrez, Giedo van der Garde, Chilton and Razia probably will deliver less in 2013 than Glock, Kovalainen or Kobayashi would have done in the same position, but not by a dramatic amount.
Some of those absent friends will certainly be missed, but F1 moves on quickly and there was no vacuum apparent at Jerez - at least not from the above departures. But there is one driver whose absence is a continuing source of frustration of truly wasted talent.
That's why your tears should be saved for a cast-iron future world champion who is (thankfully) living proof of how unfair motorsport can be: Robert Kubica.
* To read an in-depth interview with Timo Glock about his switch from F1 to the DTM, read this week's AUTOSPORT magazine, out on Thursday.