It was a sight to strike fear into the heart of even the most travel-hardened pilot: the white/blue ANA 787 'Nightmareliner' parked with all emergency chutes deployed. The reason: smouldering lithium-ion batteries of the type that were certified for a single incident in over 10 million flying hours, yet had allegedly caused two incidents within two weeks in two different aircraft belonging to separate airlines despite Boeing's flagship Dreamliner having amassed less than one per cent of the certified travel.
All 787s have now been grounded pending investigations by aviation authorities in both the USA and Japan. While the problems hold massive ramifications for the giant Chicago-based aircraft manufacturer with annual revenues of almost $100 billion, the fallout could seriously affect Formula 1, particularly the sport's 'green' power units scheduled for 2014 introduction, which will pack around five times the overall Li-ion power when compared with the current KERS-supplemented drivetrains.
While batteries containing lithium - incidentally a finite, rapidly depleting resource, of which by far the largest world reserves (over 50 per cent) are found in Bolivia - have over the years exploded very publicly in electronics applications, they have continued to be specified in automotive applications in hybrid/full electric cars such as Toyota's Prius and the Nissan Leaf. More on the chemical and its depletion rate was published by this column here in 2009.
However, there have been scares, most recently when batteries specified for Chevrolet's Volt (Vauxhall/Opel Ampere in Europe) caused fire damage to the tune of $5 million at a GM research centre, while the hi-tech Fisker Karma models have been subject to recall.
Lithium-ion, utilised by F1 KERS systems, has already been banned by some airlines © XPB
A UPS aircraft crash near Dubai in 2010 has been blamed on ignited Li-ion cargo, while Asian airline Cathay Pacific recently banned Li-ion from its cargo manifests, while the international aviation association IATA has admitted that it is observing Li-ion developments carefully, with a possible blanket ban on such cargo.
"The IATA Dangerous Goods Board and the International Civil Aviation Organisation's Dangerous Goods Panel are keeping a close watch on the current National Transportation Safety Board (NTSB) investigation, and if there is anything that comes out of it that has a bearing on the transport of lithium batteries in cargo, then these groups will take appropriate action," The Sunday Times this week reported the body as saying.
IATA is not alone: pilots' associations have long called for bans on Li-ion cargo despite stringent packaging and protection safeguards, and observers believe that a total ban is matter of "when rather than if". Due to their comparatively light weight, high mass cost and restricted shelf lives, and sensitivity to saline atmosphere, most Li-ion shipments are flown rather than sea-freighted, so a ban could devastate the battery industry.
Closer to home, the cause of the devastating blaze suffered by Williams - which produced its own kinetic energy recovery system packs despite being, ironically, world leaders in flywheel energy storage - in Spain last year, which injured various F1 personnel, could be explained a number of ways.
Williams has stated that the fire was caused by a static spark, which ignited the fuel vapour as it was being transferred from the rig back into the drum and that it was not KERS related. It subsequently tightened its safety procedures.

On the other hand, the acrid smoke that blanketed the pit/paddock complex pointed to a battery fire which took, as with the ANA blaze, an unacceptably long time to bring under control. While the teams all acted commendably, the Catalunya circuit's fire-fighting facilities did not seem up to the task, resulting in a revision of procedures. In most incidents involving Li-ion, smouldering began after shutdown of power, and so it was in this case.
Li-ion batteries packs run warm due to containing hydrocarbons which undergo chemical reactions, and thus battery packs in F1 cars are surrounded by complex cooling systems, but as illustrated by the Dreamliners - which had been deplaned and were parked - and possibly Williams, the problems manifested themselves during periods of low, if any, load.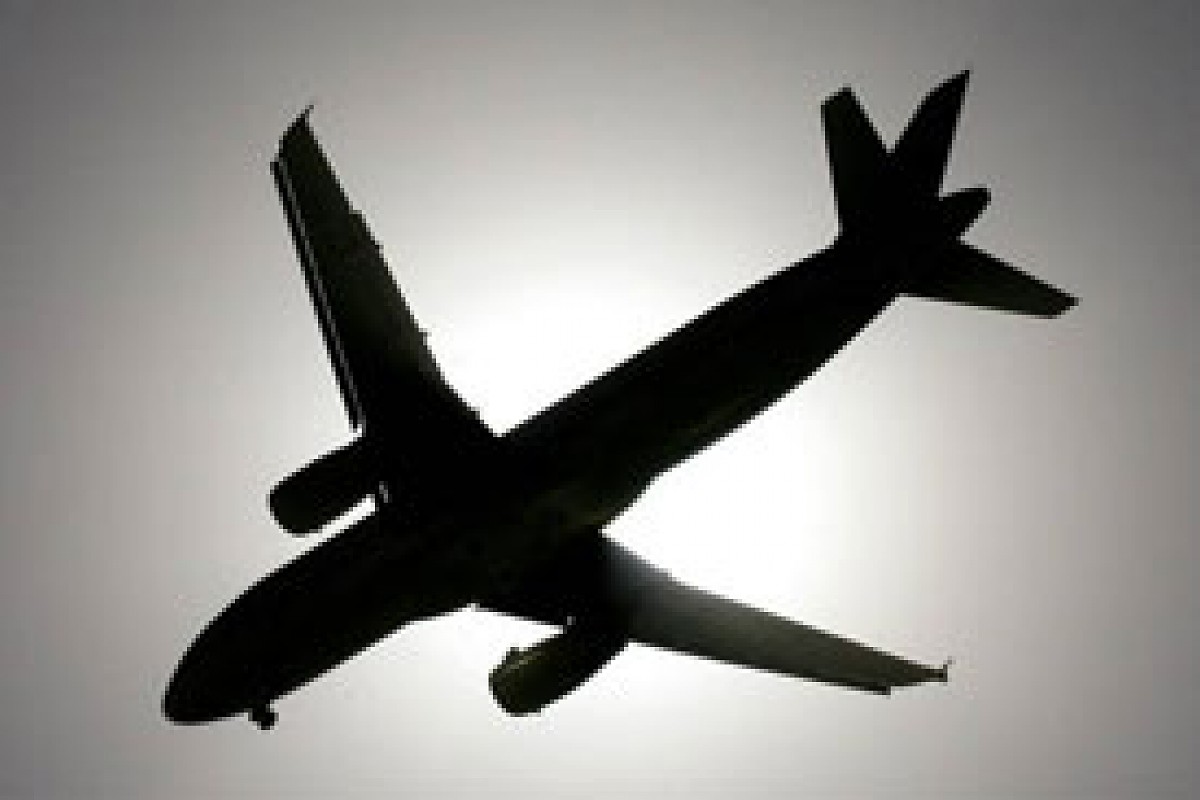 Acrid smoke blanketed the Barcelona pitlane following a fire in the Williams garage last year © XPB
Shortly after the conflagration in Spain, F1 tsar Bernie Ecclestone was quoted by national media outlets as saying: "I think the fire was a lot to do with [KERS] which sparked. It should never have been introduced. It's an expensive secret because nobody knows anything about it. The public don't know and don't care."
Battery-operated KERS units, and by extension Li-ion, have few friends in the paddock, with many pointing to the fact that hybrid power units annually cost around $3m (£2m) for a six-second 60kW boost every lap - compared to the $12m annual lease cost of the current 2400cc V8s, which deliver 540kW lap after lap throughout the season.
Come next year, primary energy recovery system output coupled to the 1600cc V6 engines will double to 120kW for five times the period, while secondary (compound turbo) systems will effectively be unlimited. Lumped together as ERS units due to no longer being solely kinetic energy recovery systems, they point to a quadrupling of energy storage; put differently, this means four times the number of cells to potentially smoulder in pitlanes or air cargo holds...
Like the proverbial bad penny, the question of 2014 power units recurs at every team boss or FOTA meeting - as it did during the recent 'Big Four Teams' meeting convened in Maranello, and the equivalent 'Little Seven' session held in Ecclestone's chambers last week.
It is no secret that Ecclestone is pushing for introduction of the 1600cc V6 units to be, at the very least, delayed on cost, spectacle and aural grounds (race promoters are concerned their 'silence' could drive away crowds), while recently discussions have centred on lifting fuel-flow restrictions to either increase their statutory 15,000rpm limit or to enable the units to run at peak revs for longer periods.
In Maranello, Ecclestone was outvoted by the engine manufacturers represented - Ferrari and Mercedes, with Renault's proxy effectively held by Red Bull - on the dual grounds that scratching the by-now well-advanced engines would mean non-recovery of their (minimum) $100m development costs while furthering F1's non-green image, but the 82-year-old certainly has strong support for retaining the V8s among the Little Seven, most members of which are already feeling the additional $15m annual cost of the new engines.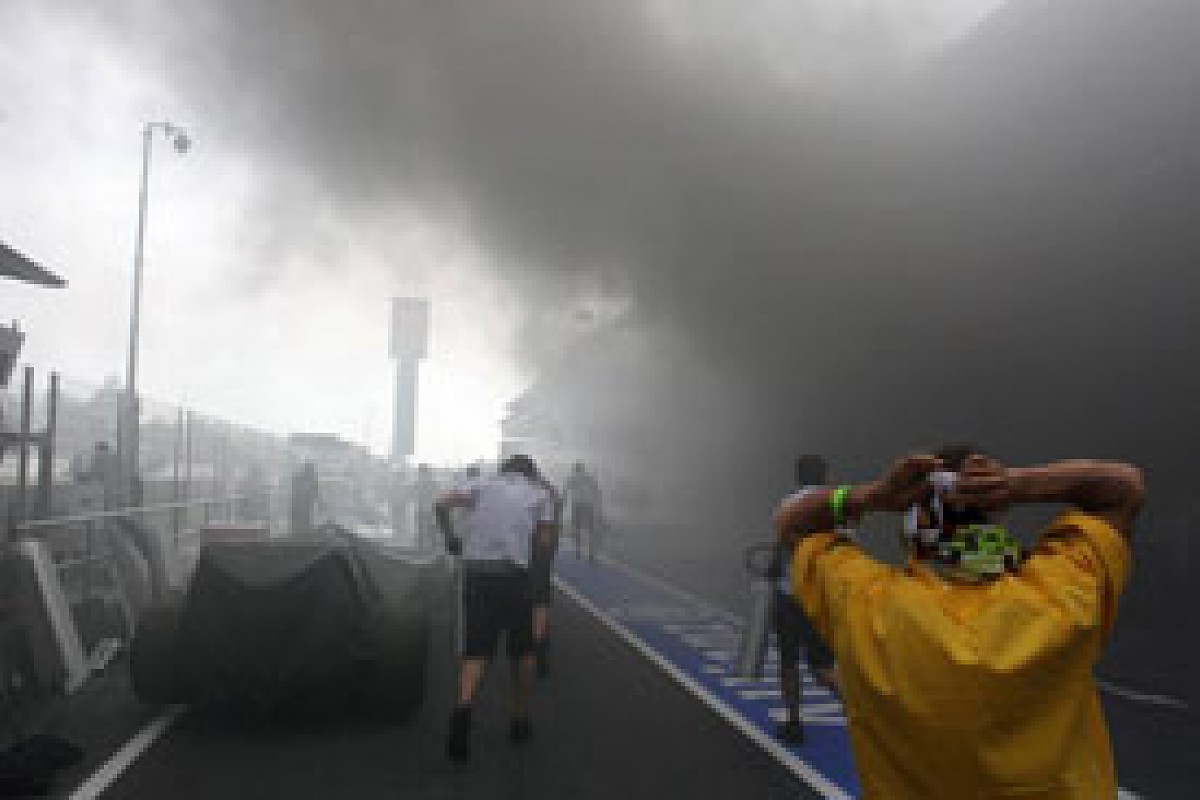 Max Mosley pushed for the introduction of F1's 'green engine' formula © XPB
Then, the green engines are viewed very much as an FIA initiative - previous president Max Mosley pushed for introduction of the formula, while current incumbent Jean Todt forced through the mainframe regulations - and it is well known that there's little love lost between Ecclestone and Todt, who are currently embroiled in skirmishes over the sport's governance and commercial issues. Ecclestone, who gets out of bed to turn dollars, not befriend Greenpeace, would love to tell the governing body to stick its eco stuff.
On the other side, the car companies and sponsors are pushing for reforms on the grounds of social acceptance, against which F1 currently has no defence save cost grounds (at a time when the commercial rights holder is promising investors billions in profits...), noise (as the sport increasingly pursues inner-city racing...), and tradition (as it trumpets its hi-tech credentials...).
F1 air-freights most of its race hardware - bulky, low-value paddock/garage kit is sea-shipped - and to date manifests have included KERS Li-ion batteries, which by the nature of the sport and its regulations are as slim and light and possible, weighing in, at most, 10kg per car.
On flyaways, the need for spare battery packs could double or even triple that; still, the total comes in at a maximum 60kg per team, or 700kg of Li-ion for the entire grid, bearing in mind that airfreight is generally consolidated on FOM charters.
However, in 2014 that figure quadruples taking it up to three tonnes of thousands of potentially explosive Li-ion cells, any one of which could send the entire shipment sky-high, no pun intended. Assuming, that is, that IATA and pilots' associations are prepared to risk the cargo.
Given that Li-ion is sensitive to saline air, sea freight is not an option - and even it were, that option would require teams to invest in a five-fold increase in battery packs at a time when they face additional engine bills of up to $15m a year, at a time when some have (allegedly) yet to settle their 2012 tyre bills in full.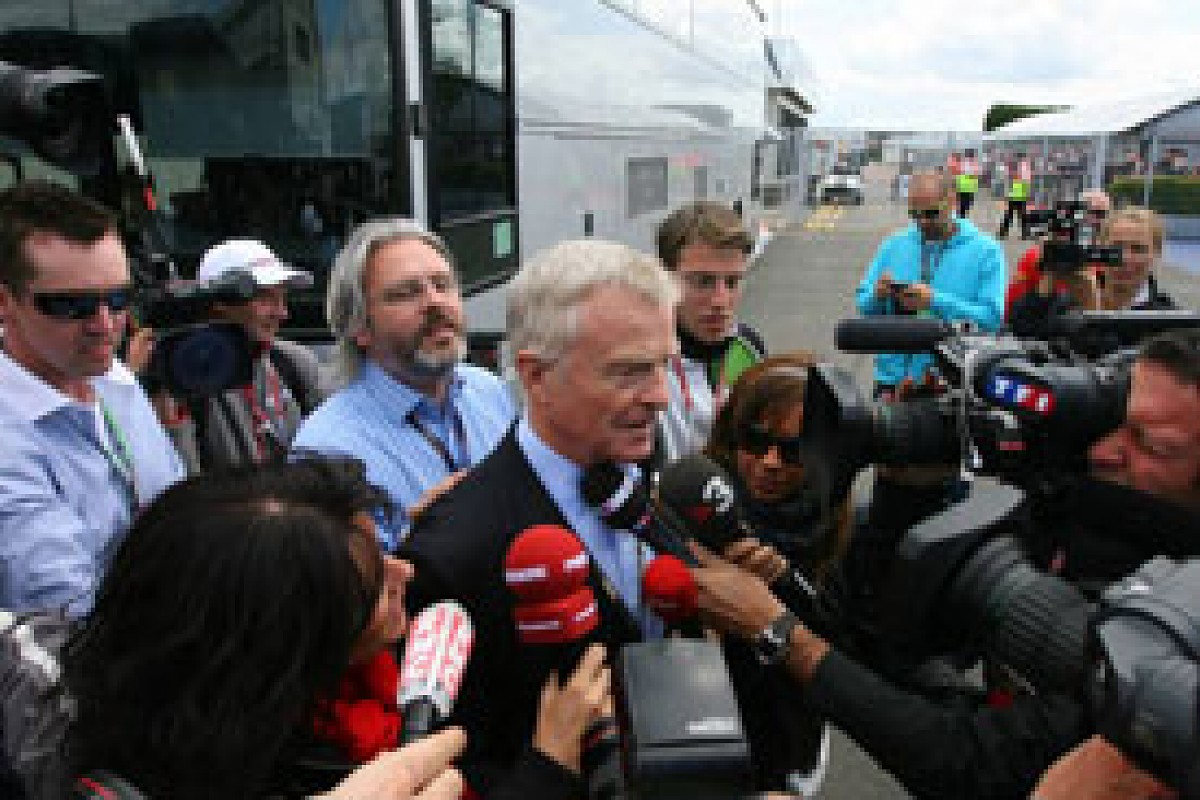 F1 teams agreed not to use KERS in the 2010 championship © XPB
Banning of energy recovery systems - much as F1 did by unanimous agreement in 2010 in order to save costs - is no option with the 2014 units. In the case of the current V8s, lap times would drop by no more than two seconds were the current 400kJ energy recovery per lap allowance be reduced, for their percentage power boost is about nine per cent (60kW for six seconds versus 540kW).
Under the new formula, recovery runs to 2mJ (a factor of five), while the percentage of power boost is far greater (120kW for 30 seconds versus an estimated 380kW) - even without the benefit of unlimited secondary recovery systems.
Thus lap times would increase by around 15 seconds, or substantially above GP2 levels at most circuits - surely unacceptable, particularly as there would be no 'green' element to parade to sponsors, promoters or even car companies.
Thus, should a global ban on Li-ion airfreighting be invoked - and such a measure could become effective without warning at any point, subject only to the outcome of current Dreamliner investigations - F1 would be left high and dry, its 1600cc V6 turbo engines producing less power than even the Cosworth V8s of the late '70s!
Retain the V8s, and even without KERS the sport has 50 per cent more power than with un-ERSed V6s, without added costs.
Ecclestone structures the F1 calendar around flyaway races, with Australia scheduled immediately after pre-season testing, with the sequence of events following logical routings - onto Malaysia and China before returning to Europe via the Middle East, etc.
He is committed to increasing the number of races held outside Europe, so it hardly requires much imagination to envisage the chaos caused by universal bans on Li-ion freight.
For example, teams would need to ship their (untested) battery packs to Melbourne in November, with shipments to Malaysia following a week later, then yet further packs to Shanghai, then the Middle East and Canada. Only in the second half of the season could any packs be reused - hardly eco-friendly, that.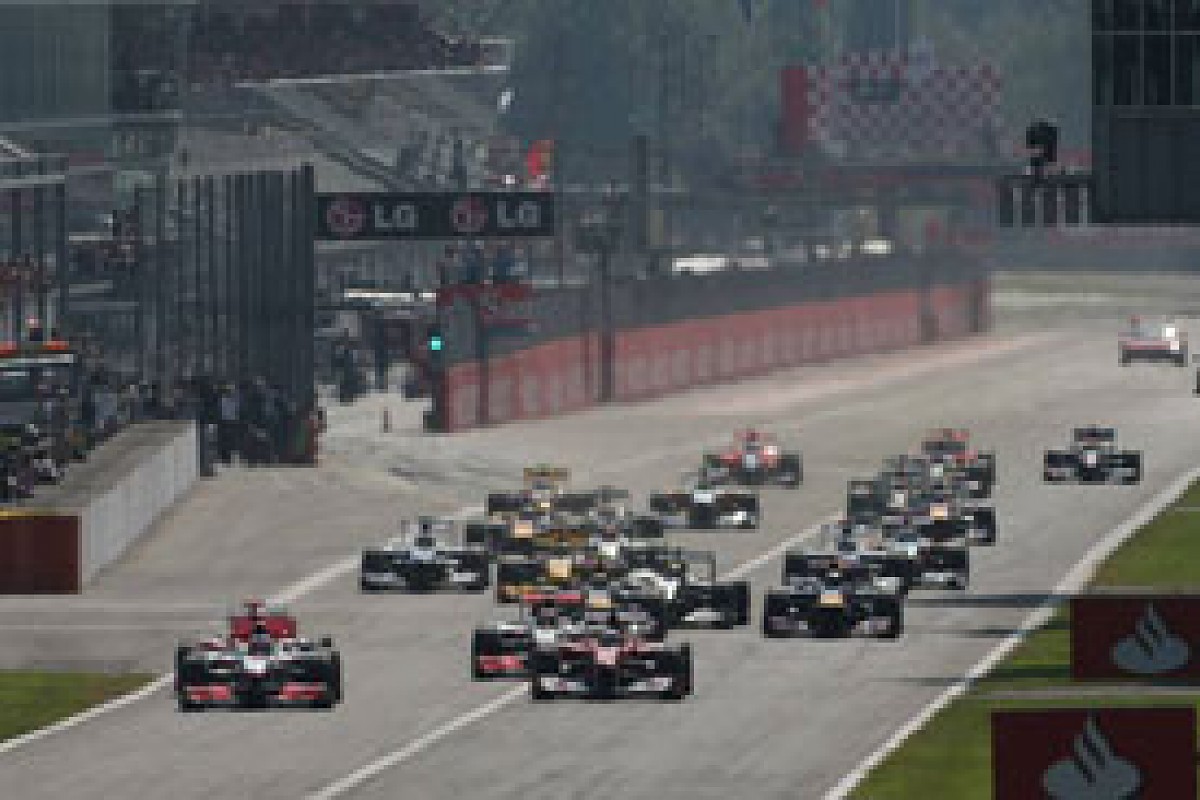 Boeing's problems could shape F1's future regulations © XPB
On the face of it, the governing body, commercial rights holder, teams, competing engine manufacturers, the vast majority of fans and race promoters are all actively seeking a means of dumping the new engine formula without losing face. Has Dreamliner provided it by suggesting that the Li-ion industry doesn't yet have a totally safe product to use in an environment where safety is paramount? Seems a perfect get-out...
NB: All this implies that Formula E is utterly doomed. Not so: for starters, the series has as yet no calendar or world status, and as such is able to structure events differently; then, the formula is seeking support not (primarily) from car companies anxious to punt their hybrid technology, but from an electronics industry eager to develop new technologies.
Thus Formula E can play vital roles in the development of safe battery technology (its main energy source) and transportation means. Such developments can then trickle back into mainline industry.
Possibly the pending Li-ion crisis provides world motorsport with a further benefit, namely enabling it to split its premier categories into sport and technology, with F1 being 80 per cent sport and 20 per cent technology, and FE the inverse...