You probably assumed Jerome d'Ambrosio had drawn the short straw when it was revealed in the Lotus E21 launch press pack that he had been busted down to fourth-choice behind ebullient GP2 champion Davide Valsecchi.
But becoming, in Enstone-speak, "reserve driver" rather than "third driver", is far from a negative. While Valsecchi will get to spend each grand prix weekend kicking his heels and secretly hoping that either Romain Grosjean or Kimi Raikkonen pick up a largely inconsequential injury that will force them to sit out a weekend, d'Ambrosio has a far more valuable role back at the factory.
Setting aside the fact that, should one of the race drivers be indisposed with a little warning, the more experienced d'Ambrosio would be the logical choice to be thrown in for a one-off, the real focus of his job will be the simulator, a relatively new addition to Enstone's armoury.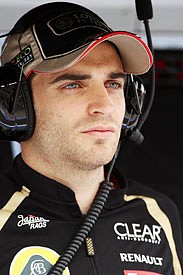 D'Ambrosio has a valuable role back at the Lotus factory © XPB
No driver sets out to make a career driving a virtual grand prix car, but increasingly that's just what teams need and it reflects the intelligent d'Ambrosio's skill set that he is better deployed in this role.
The Belgian is just one of the burgeoning ranks of driver-in-loop simulator pilots who play a key role in both the development work on the current car and, increasingly importantly, in work on 2014 cars.
To recognise the value of a top simulator driver, you only have to look at Ferrari's decision to recruit Pedro de la Rosa.
Fernando Alonso pushed hard for the Scuderia to bring in his compatriot after the pair worked together in 2007. It's no coincidence that McLaren, where de la Rosa was test driver for so long, was at the vanguard of simulator development for much of his time there.
The growth of the simulator from pie-in-the-sky curio when McLaren started development work on its simulator back in 1996 to its current status has been rapid. Martin Whitmarsh was a key player in driving that innovation - with Adrian Newey initially sceptical - but today such technology has become not an optional extra, but central to any serious team's toolkit.
That's why Red Bull invested heavily in its simulator, which some now rate as market-leading, along with teams like Mercedes, Williams, Ferrari and, even more recently, Lotus and Force India.
The value of a good simulator cannot be underestimated. Tempting as it is to visualise Sebastian Vettel sat in front of a television in his living room playing F1 2012, the reality is that the fidelity of these simulations is shockingly good, as is the computing power needed to drive them.
Pre-race set-up work is conducted in the simulator, new developments are tried out without the necessity even to build them and some teams even run their simulators during race weekends as a way to work on set-up and parts evaluation.
There are even rumours of Red Bull running its top secret simulator 'live' as a third car in practice sessions, although this is denied by the team. Most remarkable is the fact that, with a few days to go before the opening pre-season tests, many race drivers have already driven their 2013 mounts in the virtual world!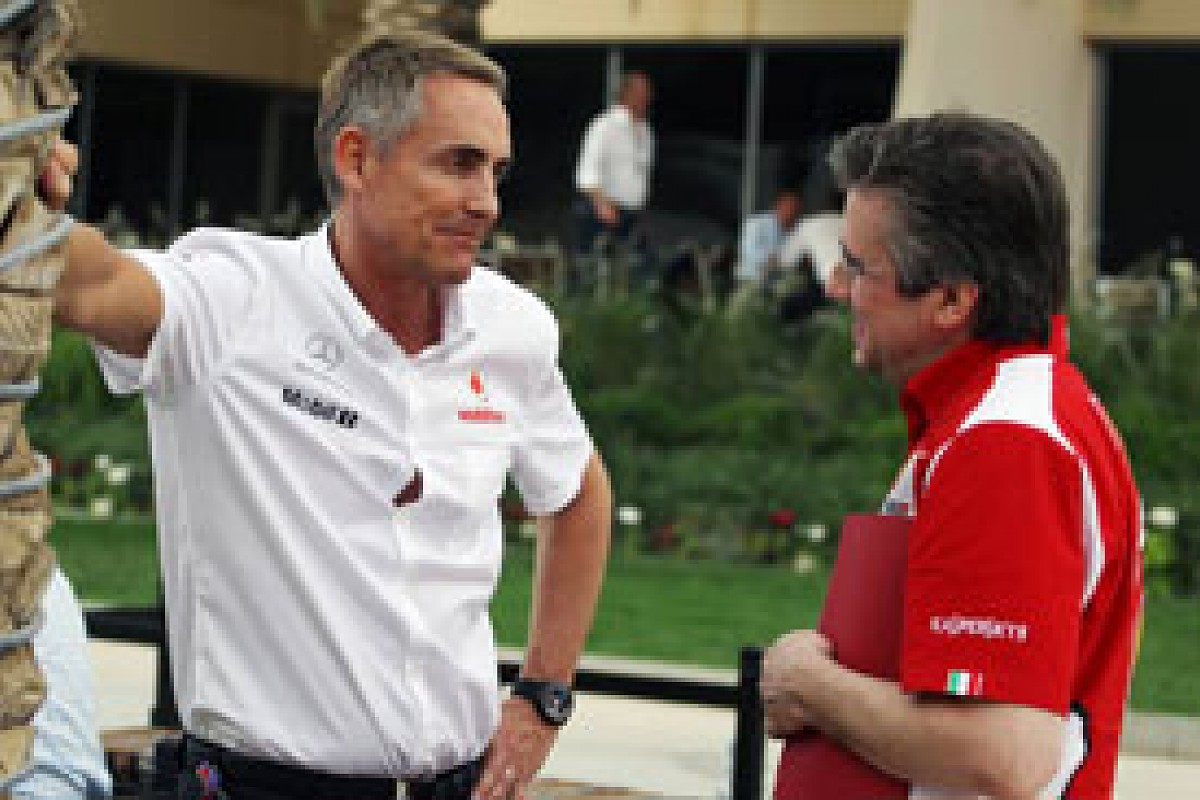 Pat Fry has been working hard to bring Ferrari onto level terms with teams like McLaren © XPB
One conclusion you could draw is that the lack of on-track testing has pushed the simulator to centre stage.
Indeed, part of the reason that Ferrari is playing catch up is that it focused all of its energies into track testing during the glory years under Michael Schumacher (who, incidentally, struggles badly with motion sickness) and didn't put the same energy into factory-based facilities as some of its rivals did.
Ex-McLaren man Pat Fry has worked hard to try and bring the Maranello set-up onto level terms with his old team and Red Bull, but inevitably playing catch up takes years rather than months.
But this is to confuse cause and effect, even though the testing ban has certainly acted as a catalyst for accelerating simulator development. The prevailing opinion among the technical directors in F1 is that, independent of the test ban, simulators would inevitably have risen to prominence.
Were testing to remain unmolested by regulation, the need to do 150 days a year would have been reduced by the availability of the simulator. The old empirical model of design part, bolt on part, drive around track and see if it's any good has been replaced by one where concepts that don't work never see the light of day in the physical realm. The best teams, in other words, are achieving a far higher hit-rate in terms of new components.
But that's not to say that the simulator is a like-for-like replacement. Far from it.
As Red Bull chief technical officer Adrian Newey explains, the simulator also offers the chance to explore some more off-the-wall concepts.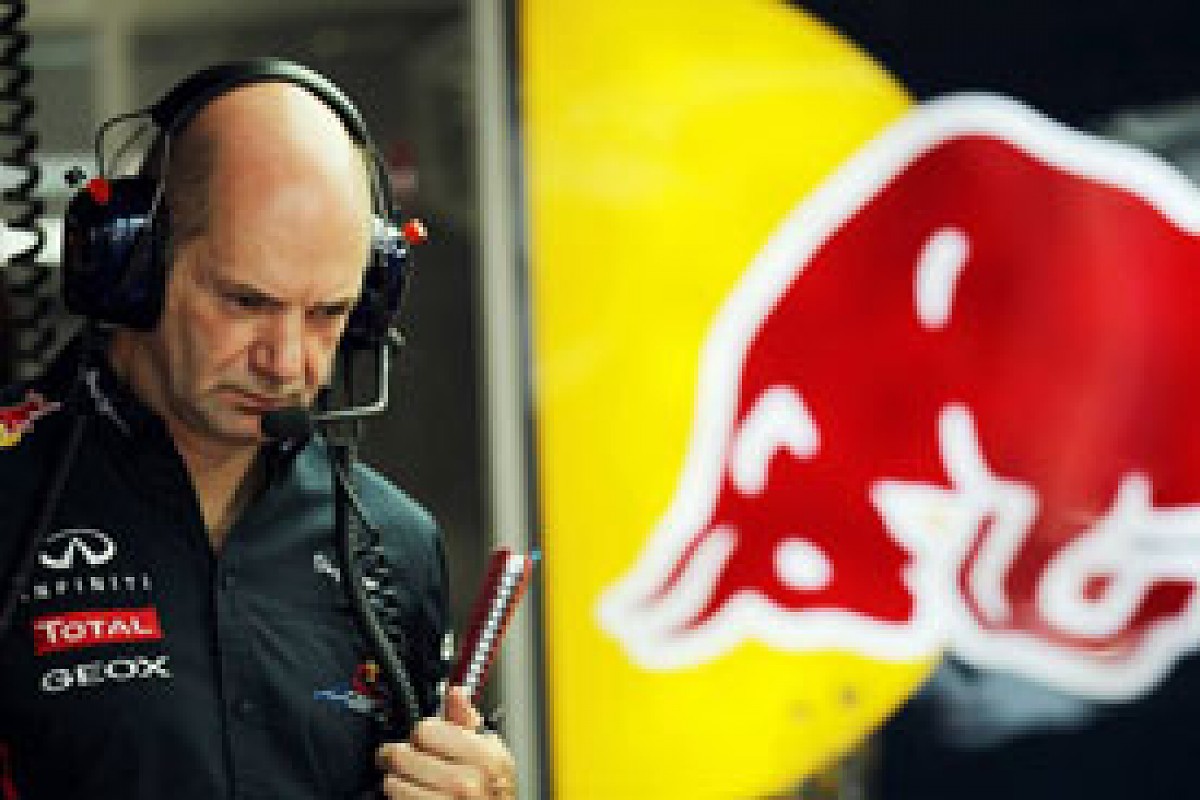 Red Bull's Adrian Newey says simulator work sits alongside testing © XPB
"The advantage of the simulator is that it's a more controlled environment," he says.
"The variables that are outside your control in a track test are laboratory-like controlled. Also, big changes like you want to change the wheelbase of the car or some fundamental parameter that would be very costly to build in the first place and time-consuming to track test, you can try it because it's just a change in the numbers.
"So it has that advantage compared to track testing. But ultimately, it doesn't replace track testing."
And that is the strongest endorsement of all because it indicates simulators aren't track testing-lite. In recent years, the trend has been to talk about the windtunnel and CFD as the key development tools. Now, it would be more accurate to visualise that as a triumvirate, with the driver-in-loop simulator the latest prong.
And the word driver is central to this. Computer simulations have for a long time been able to produce good quality figures for some variables like car performance, but only the presence of the driver can assess others such as driveability. After all, it's no good having a car capable of being fastest if it's on so thin a knife-edge that only one lap in 100 is on the money.
So while d'Ambrosio and his cohorts (including Mercedes sim driver Anthony Davidson, who is reputedly able to turn in very fast laptimes using an Xbox-style paddle controller) will be largely out of sight this year, when it comes to 2014 development, they will be far from out of mind for the teams.