Adam Parr, the 48-year-old son of a Belgian father and English mother, brought up and educated in Britain, arrived on the Formula 1 scene from nowhere and left just as suddenly after a controversial and remarkable innings as CEO and later chairman of Williams, having restructured the company.
Not least of the Eton-educated barrister's successes was floating Williams in Frankfurt, the first (and so far only) listing of a company with its roots in F1.

Much has been written about Parr since his abruptly exit, but mostly based on assumption rather than fact. In fact, by Christmas last year he had granted but two in-depth interviews: to F1 Racing and this column.
So low a profile did he keep after turning his back on Williams - and, as we shall see, on F1 - that, a week after his exit, Sir Frank Williams allowed in an exclusive interview that he did not fully know the reasons. "I hope one day Adam will tell me..." he told AUTOSPORT.
More controversially, Parr spent the eight months not on gardening leave, as many incorrectly surmised - "Let's be clear: I didn't leave Williams with any financial enrichment; I took the decision based on what I thought was necessary and right, and that was my decision" - but immersed in studying for a PhD in history and literature ("My roots"). And consulting. And writing a book.
Book? More like a comic, in fact, and all the better for it, for illustrations (by Paul Tinker) fill in gaps, enabling the reader to breeze through all 80 pages without losing the plot. Illuminated brevity is important in this day and age, particularly among the target audience...
However, this is not a book review; rather an in-depth interview about matters arising - as the always-correct Parr would no doubt have phrased the discussion had he been sitting on the other side of the table - and amplification of certain points.
It's soon clear that, in true barrister style, he enjoys cut-and-thrust debate, and his answers add an additional dimension to readers of The Art of War - Five Years in Formula One. Read by all serious students of F1 the book most certainly should be. (*)
The first point we discuss is the list of characters in the opening chapter (Debts and Lessons). Frank and wife Virginia are, as expected, included; ditto the team's co-founder Patrick Head. Former FIA president Max Mosley, another barrister, provides the foreword and is referred to most positively, while obviously F1 tsar Bernie Ecclestone and CVC paymaster Donald McKenzie feature - as do senior Williams personnel and most team bosses, including Tony Fernandes (Caterham), the latter's team having joined the grid just two years before Parr exited the sport.
Conspicuous through absence are, though, Peter Sauber and BMW's Mario Theissen. Is that deliberate, given that Williams and the Bavarians underwent a high-profile split at about the time Parr joined the team (2006), putting it on the (engine) back foot?
"It's interesting you say that," Parr replies. "Remember [Air Asia boss] Tony was a Williams sponsor for four years before setting up his own team, so I got to know him quite well early on. As you say, he only appears in the Debts and Lessons section.
"There are a number of people who don't feature, [yet] played significant roles in the sport over those five years. The reason Peter and Sauber are not prominently featured is not a conscious decision; it's just I don't recall them playing any particular role in the sorts of things that I'm writing about."
It is clear, though, that he has, in common with the entire paddock, a high regard for the Swiss: "He was reported just this week on costs and cost control in the sport [major threads in Art]. I've always found Peter and [team principal] Monisha [Kaltenborn - another lawyer] very sensible, sound, logical people who probably on 99 per cent of things would have been in the same position as Williams. It's not that they never contributed to discussions, because they did."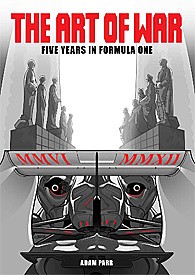 Max Mosley © LAT
A seemingly unduly large chunk of Art is given over to a happening most would rather forget: the Mosley/News of the World scandal. Given that Mosley wrote the foreword and says warm things about his professional colleague (**), is Parr not overly sympathetic to Mosley's plight, one which most certainly contributed to the end of his presidency?
"You have to remember the story I'm telling," Parr immediately thrusts back. "The News of the World's attack on Max and the breach of his privacy in 2008 was absolutely crucial in the dynamics [and cost control] of the sport.
"I made two points: it was his involvement with News of the World that drew him into understanding more about the role of that company [ultimately News Corp] and the tabloid media in British politics, and the profound corruption he discovered.
"The second thing is obviously the phone-hacking stuff, which Max was onto and aware of way before anyone else in England. I mean, I had dinner with him and he was talking about it in Monaco probably 18 months before the story broke in the UK."
Parr's book was published in early December. Later that week this column brought news of a possible EU investigation into F1's commercial dealings, more particularly the replacement for the tripartite 2010-2102 Concorde Agreement due to expire at the end of that month.
Its replacement hangs in the balance - and, if suggestions emanating from both Paris and London are any pointer, agreement between commercial rights holder and governing body are further off than ever. Watch this space...
It has been assumed that Parr provided input into the EU column... Not so: at that point no dialogue had taken place between the author and this writer since Melbourne nine months previously, plus he gave his thoughts on EU intervention to Bloomberg at the time. However, our interview facilitated frank discussion on the matter, reproduced below.
GV: Concerning the EU, will the teams get their act together and go to the EU?
AP: "No."
GV: Why?
AP: "The teams are so dependent on goodwill from Bernie... not all the teams. I would guess one of the teams that is not dependent on goodwill also is convinced that there is a case. It was my hope Mercedes would take this case on, because they could afford to. In fact, I would go further than that: I would say that if Mercedes were of a view that this was an unlawful arrangement, then I don't understand how they could sign up, because that would make them a party to an unlawful agreement."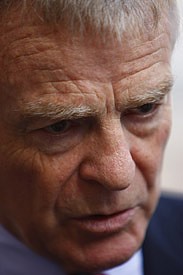 Parr at the AUTOSPORT International earlier this month © XPB
GV: McLaren didn't go to Brussels, either.
AP: "McLaren are one of the beneficiaries, aren't they?"
GV: According to you it's unlawful...
AP: "It's one thing when you're the victim of an unlawful agreement to seek redress, it's another when you're a beneficiary... the reality is, if it was found to be unlawful...
"I think the appropriate action [would be for] the EU should step in to stop the new Agreement taking effect and put in place temporary measures, interim measures, to keep everything going on a fair basis while they conduct their investigation. As a result of the investigation they should either demand a new agreement put in place that reflects the principles of European law, or should impose one."
GV: Anybody can make a complaint...
AP: "As you say, it's a great system in the sense that it's a quasi-criminal rather than a quasi-civil process, administrative law, because it's the duty of the European Commission to ensure compliance with treaties, including Articles 102 and 103 of the TFEU.
"They don't need anyone to tell them what to do, because that implies if no one complained an illegal agreement could remain in force, which of course is nonsense. So the answer is anybody could do this, and the question is whether people are fully aware of the possibility and how to do it, and have the motivation."
GV: The Commission has a lot on its plate... could that be an issue?
AP: "I'm sure the issue is time and resources rather than anything else. What one could imagine is that some enterprising member of the Directorate, the Competition Directorate, who's interested in the sport takes half an hour to do a bit of research."
GV: The original 2000 directive says all teams should be involved; at the moment Bernie Ecclestone seems to have excluded at least two of them...
AP: "As I've said very clearly, I do think that this is a matter that requires investigation. I think that there's a prima facie case under both articles 102 and 103; in other words it's both potentially abuse of a dominant position and unfair competition."
GV: Apropos Concorde: You believed teams could extract more money from the CRH...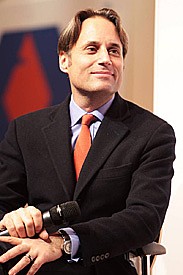 Bernie Ecclestone © XPB
AP: "What I made very clear in the book is that there were aspects of what was being proposed for 2013 that I did not consider acceptable. Those are both financial and non-financial."
GV: Money and governance...
AP: "And rules..."
GV: Governance and rules are due to change, but the money remains essentially the same...
AP: "Yes. Again, in the book I record the fact that Bernie promised Frank the team would be no worse off in 2013 than in 2012 and I've got no reason to believe it wasn't honoured. But that doesn't mean what was given to others was not unfair."
GV: One of the teams [Marussia] hasn't got anything [as yet]...
AP: "Yeah, I find that very, very surprising. I don't understand that."
GV: Should F1 have more than 10 teams?
AP: "It has more than 10 teams..."
GV: The CRH recently told Reuters he only wanted 10...
AP: "I'm going to put my neck out a bit here and say that if the Formula One Group refuses to make an offer to a team that is competing in the sport, without any basis at all for doing that, and forces them affirmatively into administration and causes the loss of jobs for people in that team, then to me it's absolutely, categorically, an abuse of a dominant position. It's also wrong, just wrong."
His point made, we move on to proposed 2013-20 governance changes, more particularly that a trio of teams - so-called Championship Constructor's Bonus teams - will hold sway over team input into F1's future rule, and regulation-making procedures. This column covered the topic in-depth here.
"I think it's really simple," says Parr. "In F1 the rules, and the way the rules change and when they change, is absolutely fundamental to the relative competitiveness of the participants. Therefore every team must have the right to participate equally in the rule-making process.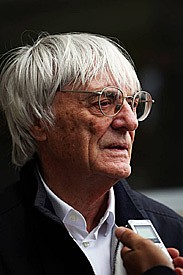 Parr with Frank Williams © LAT
"The reason for that is that if one team is excluded then, at the very least, they have less knowledge about what is going to happen, or might happen, and therefore they are less able to prepare for the future. Any inside information on that is potentially of great value; therefore I think all the teams have to participate equally in the decision-making process and, by the way, there is no rational reason why they shouldn't."
According to sources, though, the three plus seven others signed up to the revised governance structure, accepted it as part of the commercial (not Concorde) agreement they have with the CRH.
"You talked about the role of the F1 Commission. That's only half of the story at most," he clarifies, "because rules are made in the Technical Working Group and the Sporting Working Group, and all teams always participated in those.
"There's an argument that 'if we have too many teams anyone can veto everything'. Well the answer is, first of all there's a specific mechanism that up until whenever it is [30 June], decisions are by majority, not unanimous.
"And the second thing is, it's not the lower-ranked teams that usually cause the problems, it's usually, to be honest, one of the two/three top teams that has a very strong position on something. My point is: there's no practical reason why all teams can't be involved, and there's a great deal of logic why they all should be involved equally in making rules."
Time running out on us, I ask one last question: back in 2010, having been appointed chairman of Williams, Parr granted this column an interview in which he stated he hoped to spend his working life with Williams, but if he ever left the company, he would leave F1. Is that still the case?
"I would never, ever work for a team that competes against Williams," he shoots back. "There are people in F1 that I like enormously, Tony Fernandes, Graeme Lowdon... there are people like Tony and Graeme who I have a lot of respect for as businessmen and as people, who I would love to work with in the future. But I wouldn't work for an F1 team competing against Williams."
Which implies he may return to the paddock at some stage...
"Right now I can't imagine being in the paddock or having any involvement with Formula 1 in the future."
* The Art of War is available in hardback (printed in association with F1 Racing) in English, and as an e-book in English, German, French, Spanish, Portuguese, Japanese and Italian via Amazon. A Russian edition is currently in production.
** Excerpt from Mosley's foreword: "Adam came into Formula 1 knowing no more about it than any other intelligent enthusiast, but he came in as an experienced and highly qualified manager. In five years he transformed the fortunes of Williams, a great but struggling team, and made it profitable to the point of a stock exchange floatation."
But he couldn't change the culture of Formula 1.