We're already well into 2013 and yet there are still question marks at both Force India and Caterham, and that has ensured a winter of uncertainty for the drivers vying for the last available places on the grid.
Among them is Heikki Kovalainen, who can do nothing but wait for Caterham to firm up its plans. It's a simple situation. The Finn and the team would both like to extend their relationship into a fourth season, but economic realities mean that these days drivers are expected to come as part of a commercial package.
There are many guys around who either have some cash or are touting promises that it can be found. Heikki isn't among them, and in essence is relying on Caterham sourcing funding that is not tied to a particular driver.
"I'm still waiting for their decision," he says. "As it's getting this late I'm not too hopeful, and the fact that I don't bring money is the big problem. That's where we are at the moment, and where I think they are as well.
"I know that they would like me to stay, and they've been pushing some of the current sponsors that they have to see if they could fill the hole between myself and some pay drivers, and that's the answer that we're still waiting for.
"It's not about my salary - I'm not asking a big salary - that is not the problem. The problem is the difference between what someone brings and the zero that I bring. That's the big question."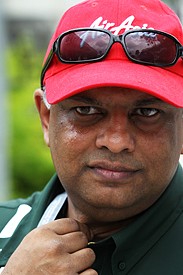 Tony Fernandes thought his team would quickly make strides © XPB
Tony Fernandes and his partners have spent a lot of money over the past three years, but it's not a bottomless pit, and reality has hit home.
"Since Singapore things have been a bit more complicated with Caterham. I almost had an offer on the table from them, and then the talks got more difficult - the fact that we were potentially losing money as a team because we lost 10th position there to Marussia was a big factor.
"Then when we got it back in Brazil, it wasn't actually the switch that we were waiting for. That was a little bit surprising. That's how it is sometimes, it's a tough world and we've just got to keep fighting.
"It's just a situation you've got to accept, I guess. Of course we're working flat out to see if we can do something about it, but the problem is the results that I've had over these last two or three years have not been enough to get in a top car, and then the average teams are in a situation now where they have to take pay drivers, and that rules out the second half of the grid."
Kovalainen has been widely praised for the job he did with Caterham, and in the middle of last year his name was linked to some high profile jobs.
"We held talks with big teams, there's no question of that, but then so did many other drivers. It didn't lead to anything for us. We've got to find another way to get back into the game."
In the end, hard results are what people take note of, and he has little to show for the effort of the past three years.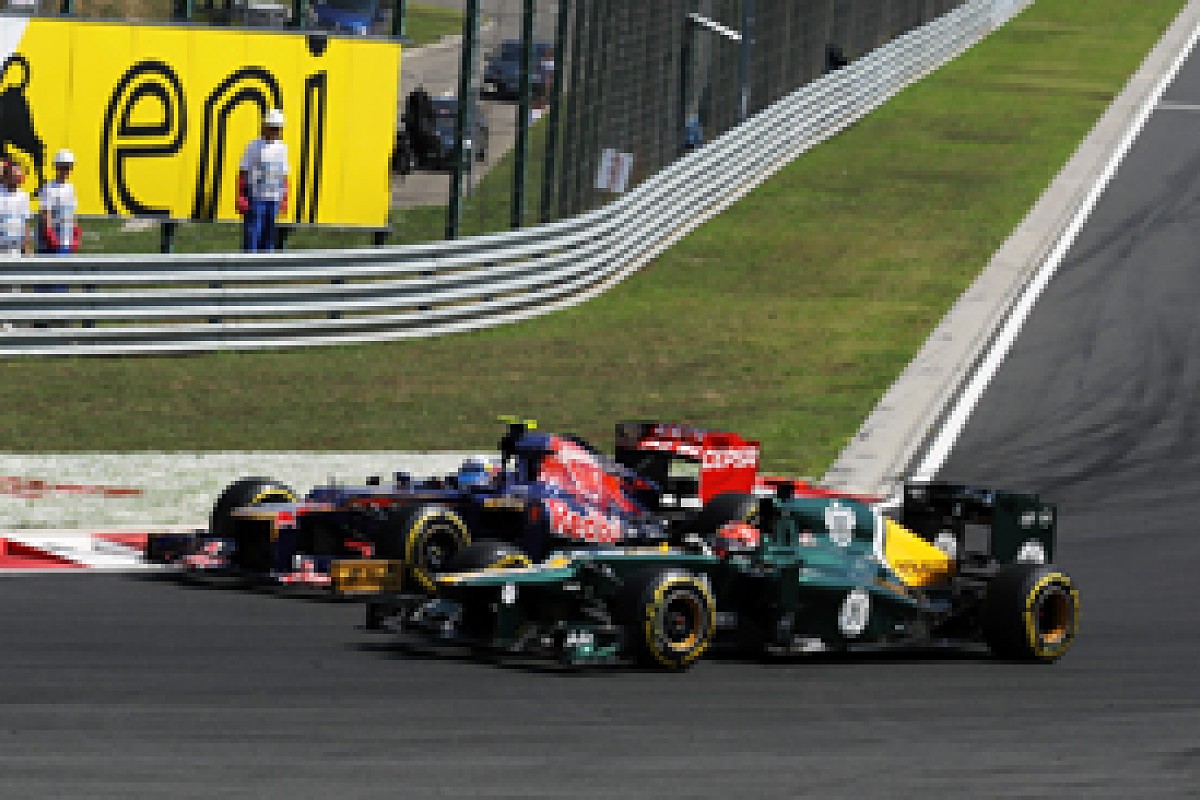 Kovalainen sometimes managed to get among the midfielders © XPB
"It's a tricky situation that I'm in now, although people say you've driven well, you've done a good job, the fact is that 15th or 16th or 17th on paper that is not as good as someone who's been sixth or seventh or eighth.
"It was slightly surprising, I thought after last season and the last couple of years I thought I'd be in a better position on the market."
When Kovalainen signed for the then Lotus team at the end of 2009 he knew that life would be tough in the first season.
However as with Timo Glock at Virgin, the incentive was to be in at the start of something that would grow and improve. It was a given that by the third season the team would be in the points. It didn't happen.
"The first two years were pretty much as expected, and then last year we expected to be much higher, much more in the fight with the other teams. That's been the only surprise, the only disappointment about the whole thing. I knew it was going to be difficult, I thought by now we would have made more progress, and at least be with the group.
"Up to about Valencia it was producing, we were getting closer. Up to that point we were actually able to make some progress with the car. But after we started working with the exhaust around Silverstone time, we lost out. I think the gap increased - I don't know exactly the numbers or percentages, but it increased, and it wasn't positive of course.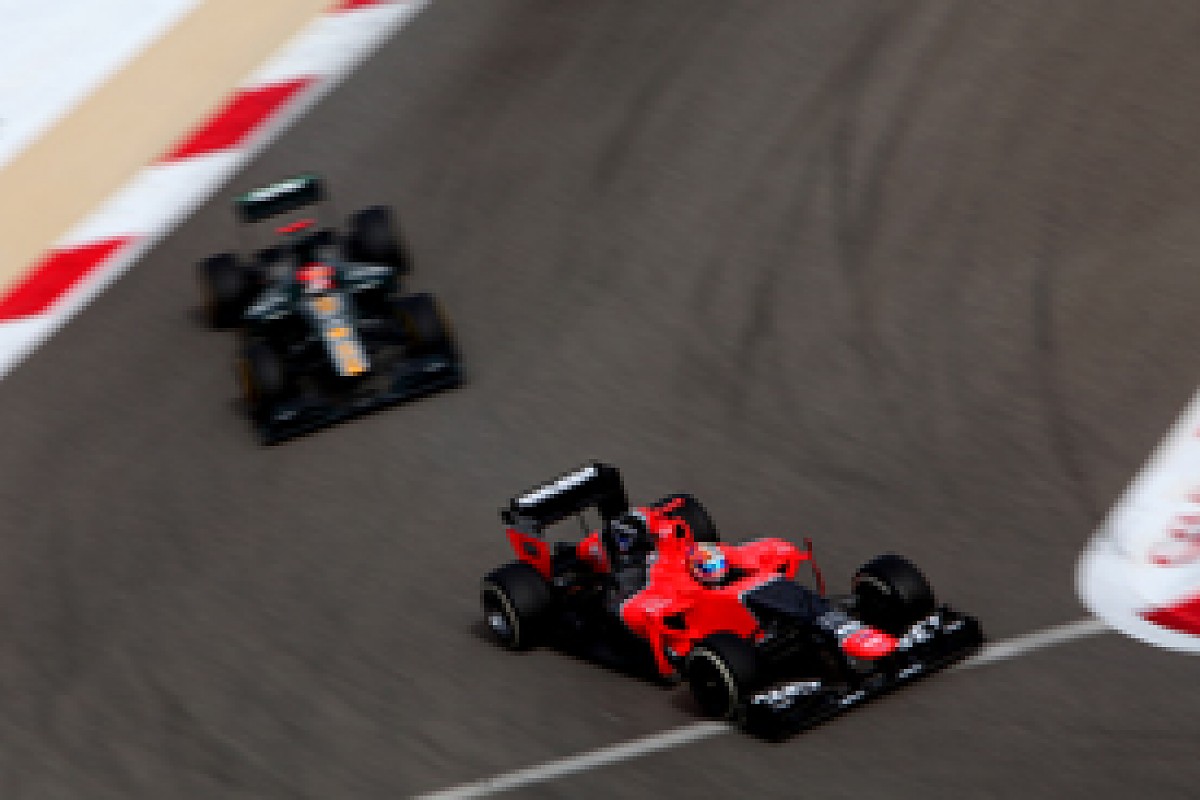 Marussia gave Caterham an increasingly tough time as 2012 progressed © LAT
"It's not ideal, but it is the way it is. I'm quite happy that I've been able to get the most out of the situation and not to let it get me down. I've not given up at any point. It would have been very easy to just let go when things go wrong. I'm happy about that, and there's nothing I can do about the past any more. It's done. It didn't go very well, it's a shame, but there's nothing I can do about it.
"Of course I want to be racing. I think Caterham can improve, and that's why I'm still interested in that position. I think what we did last year is not the best Caterham can do, I think they can do better. The team will move forward eventually, so that's why I'm still keen to wait and see if there's a solution, and I can stay there.
"If not, then of course I have to look for somewhere else. It's going to be quite disastrous for me if it doesn't happen because it's quite late, everybody has got their season sorted and packages are ready, so that's going to be quite a tricky one. But that's how it is and I just have to live with it for now."
There could yet be a late opportunity to be a reserve driver at a decent team. But given the lack of mileage available would it not be better to be a free agent, able to take up any sudden opportunity?
"That is a good question, and I don't know what would be the right thing. If I wouldn't be racing I would be interested in driving a good car, but then again the reserve drivers don't do much, so that's the problem. It's quite a tricky situation."
He's not looked at other categories: "I haven't thought about it. It will be a tough call, and I really don't know what to do. I guess I have plenty of time to think about it.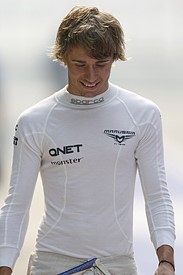 Caterham's 2013 signing Charles Pic is able to bring sponsorship © LAT
"Hopefully I'll find something, I'll get my heart into something else, but at the moment my heart is only in F1, and nothing else really interests me.
"At the moment I struggle to think anything else. It's not over yet. I'm confident I can do the job for anyone, there's no question about that, I haven't thought about any Plan B yet."
Although Kovalainen has told his management company IMG not to look for money, he accepts that it could be the only long-term solution - but only with the right team.
"I think there are a lot of drivers with potentially good budgets, but I've made it quite public already that we're not going down that route. Unless it's a lot of money for three years that could take me into a car that I could actually get some results with, then I could see it makes some sense. But to bring money just for one year into a small team, I don't see the point in that.
"I'm not a rookie anymore, I need to be getting results. And to be honest I also need to see commitment from the team. If I carried on with Caterham they would need to show some commitment as well, because it's a big commitment from myself if I carried on with them for the next two or three years.
"There's no guarantee of any results in the near future. They know the situation, we've spoken about it a lot. I understand them, I perfectly understand what they are trying to do and what they have to do, but that is how it is."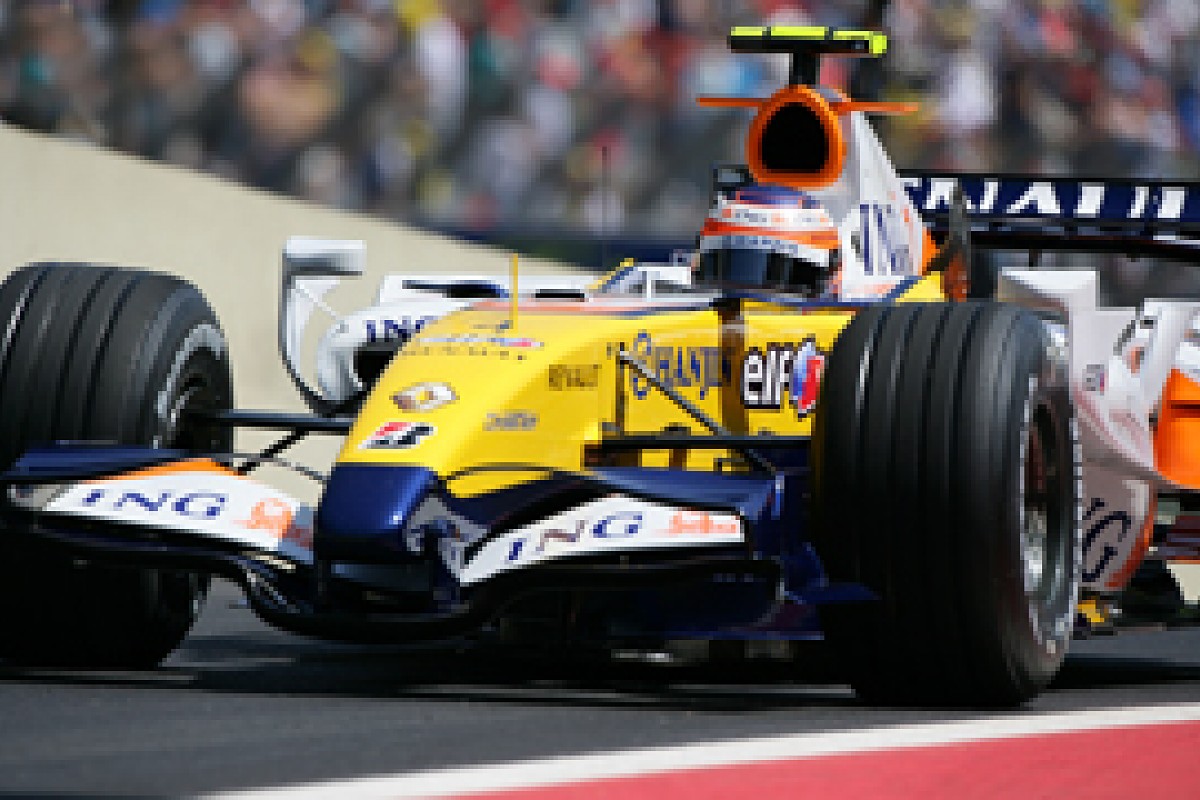 Kovalainen faced uncertainty when his rookie season with Renault came to an end in 2007 © LAT
This has definitely been the toughest winter of Heikki's career, but despite the uncertainty it's been business in terms of his preparations.
"The Renault year [2007], until early December I had a similar time when I didn't really know what was happening. And then Martin Whitmarsh called me, and it changed quite a lot! Now I haven't really had much happening at all, so it's quite different.
"I've been doing my normal routines, and in fact I've had a slightly longer period now in Finland just to do a lot of fitness, and I've prepared myself as if I was going racing. The main thing is we wait and see what happens with Caterham because it's still a possibility, and we could work things out.
"If not, then I need to look at something else. I know it's going to be quite difficult and the season is starting already. Really you should be preparing now with the team, the engineers, and everyone."
Meanwhile all he can do is wait for firm news from Caterham.
"We don't need to talk daily to fine-tune some lines on a paper, it's very simple. I know the team has been trying very hard to find a solution for me to stay, and I appreciate that.
"Whichever way they go I'll accept the decision. Of course it's disappointing if I cannot stay there, but if that's what it takes for them to survive, then they've got to do it."