January is traditionally the time for hangovers, and the greater the overindulgence, the more acute the various foul physiological (and psychological) effects.
As it faces the dawn of a new season, Formula 1, too, is waking up to the bitter truth that every action has an equal and opposite response.
While last season was an absolute humdinger from a sporting perspective - what with eight different winners and Vettel and Alonso taking the title fight all the way down the wire - behind the scenes matters were rather more contentious in no less than four crucial areas, all of which are absolutely vital to the long-term health of the sport.

Yet, all four - the calendar situation, Concorde and allied discussions (including teams' financial situations), various law suits faced across the world by some of F1's major players and the 2014 regulations - remain unresolved in some way or other, and have thus been carried over to 2013, obviously with all the unpleasantness such "morning after" conditions brings with them.
The 2013 calendar situation is a classic case in point, and points to absolute desperation on the part of the sport's commercial rights-holding entity (effectively CVC Capital Partners) and the CEO of the F1 operation, Bernie Ecclestone, to milk the sport way beyond its worth.
That a global sport, one watched by tens of millions (regardless of what 'official' figures imply), does not, just two months ahead of the championship's opening round, have a firmed-up calendar in place smacks not only of contempt for its audience, but implies an utter determination to maximize hosting and TV fees - at the last minute - as 82-year-old Ecclestone goes all out to prove his indispensability to his paymasters in the face of growing professional and personal crises.
What was in June touted as another 20-race season has deteriorated to just 18 confirmed rounds, while last-minute juggling of dates in desperate searches to persuade circuits willing to pay astronomical fees to host a replacement for ill-prepared New Jersey has forced various promoters (e.g. MotoGP and Goodwood) to reschedule events, and caught fans who booked flights and accommodation to such events well short and out-of-pocket.
And, it is likely to be for nought. For Turkey has seemingly dropped off the radar while Austria's Red Bull Ring this week stated it would not comment on speculation - after Red Bull folk themselves suggested the circuit was ready and able to host a race, which, according to its planning permission restrictions, it apparently is not! Now comes (unconfirmed) news that the Red Bull Ring is definitely off for 2013.
Doubts remain over Nurburgring © XPB
A resolution of the Nurburgring saga seems no closer than in September, when liquidation proceedings were initiated against the classic venue in the Eifel. Hockenheim, which holds a rotating deal for even years, has stated it has not been approached to step into the breach as replacement.
Although the F1 tsar this week told Reuters he was hopeful of striking a deal with Nurburgring this week, the fact is that a week before Christmas, Marie-Luise Dreyer, the incoming Chief Minister of Rhine Palatinate whose predecessor recently resigned after the gravity of the Nurburgring scandal tainted his office, expressed confidence that the circuit could be saved, but that it was too early to talk about Formula 1. More on the Nurburgring's situation here.
Thus, the worst case scenario has Germany, scheduled for 7 July, dropping off the calendar, leaving just the Hungarian Grand Prix during July (Formula 1's high season), and only two races during the eleven-week period between Montreal's round in early in June and Spa in late August - both European rounds, at that.
Now contrast that with the final third of this season, which lists no fewer than six flyaways spread six hours either side of GMT within eight weeks. Talk about planning in the world's highest-tech sport...
On December 31, the 2010-2012 Concorde Agreement, which bound governing body (FIA), CRH and the teams to outline their respective obligations, expired, with no agreed successor yet in place despite regular noises to the contrary from the various parties.
After its World Motorsport Council meeting in June, the FIA stated: "Constructive Concorde Agreement discussions are on-going between the FIA and the Commercial Rights Holder, with the intention of finalising an agreement in the coming weeks." This timeframe subsequently slid twice, first to 31 October, then to "end of year". Patently all three dates have been missed.
While ten teams now have eight-year commercial agreements (which include the ceding of broadcast rights) through to 2020 with the CRH - Marussia has been left in the cold despite having had its entry accepted by the FIA.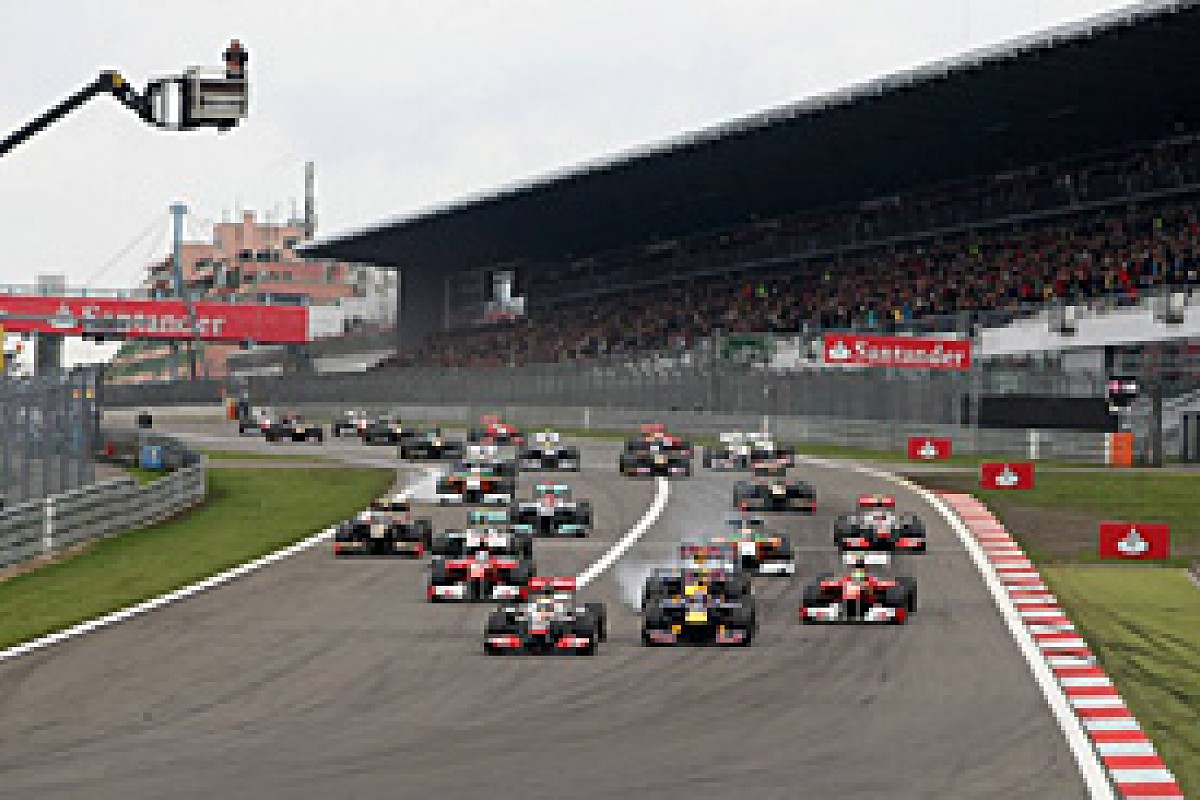 The FIA said the Concorde talks were progressing © LAT
Crucially, though, this lack of an Agreement means F1 currently has no universally accepted governance procedures in place, nor clear-cut resource restriction policies. Last-listed is particularly important in view of the financial straits half the grid finds itself in.
A rather humorous side-effect of the negotiations surrounding the commercial agreements as offered to the teams - effectively four different tiers as outlined here - is that back in March, Ferrari president Luca di Montezemolo leapt at the opportunity of committing the Italian team to Formula 1 under Ecclestone for the long term in exchange for enhanced financial and governance privileges, yet by Christmas was calling for the octogenarian to step down.
Montezemolo told The Independent: "We [F1] need people with a more modern view..." and "we are very close to opening a new page in the future of Formula 1, acknowledging the good work that Bernie has done but moving on".
This begs the questions: Why commit your company for eight years, then eight months later have serious misgivings about the CEO's abilities to manage the future? Had the (usually astute) Italian only just become aware of Ecclestone's age? Surely not...
Also in dire need of attention are 2014's technical regulations, which hold massive "eco-friendly" technical challenges, plus related financial implications.
In the process of rushing through revisions, various Is have been left undotted and Ts uncrossed, while a lack of a functioning Formula 1 Commission (see above) and vagueness surrounding the workings and roles of the Technical and Sporting Working Groups (ditto) means the most radical chassis/engine/tyre regulations in three decades are very much work-in-progress.
According to sources, they are little closer to finalization than they were six months ago despite the first grand prix with radical 1600cc V6 compound turbo engines being less than 15 months hence; despite Pirelli's tyre supply contract expiring at the end of 2013...
But F1's 2012 biggest hangover is, without doubt, pending litigation: at last count Ecclestone and/or others linked to the sport faced no fewer than six separate court cases or enquiries, with one (Constantin Medien vs. Bernard Ecclestone; Stephen Mullens; Bambino Holdings Ltd; and Gerhard Gribkowsky) making lawyer.com's top 20 2013 cases, being ranked up there with litigation involving convicted Ponzi scammer king Bernard Madoff.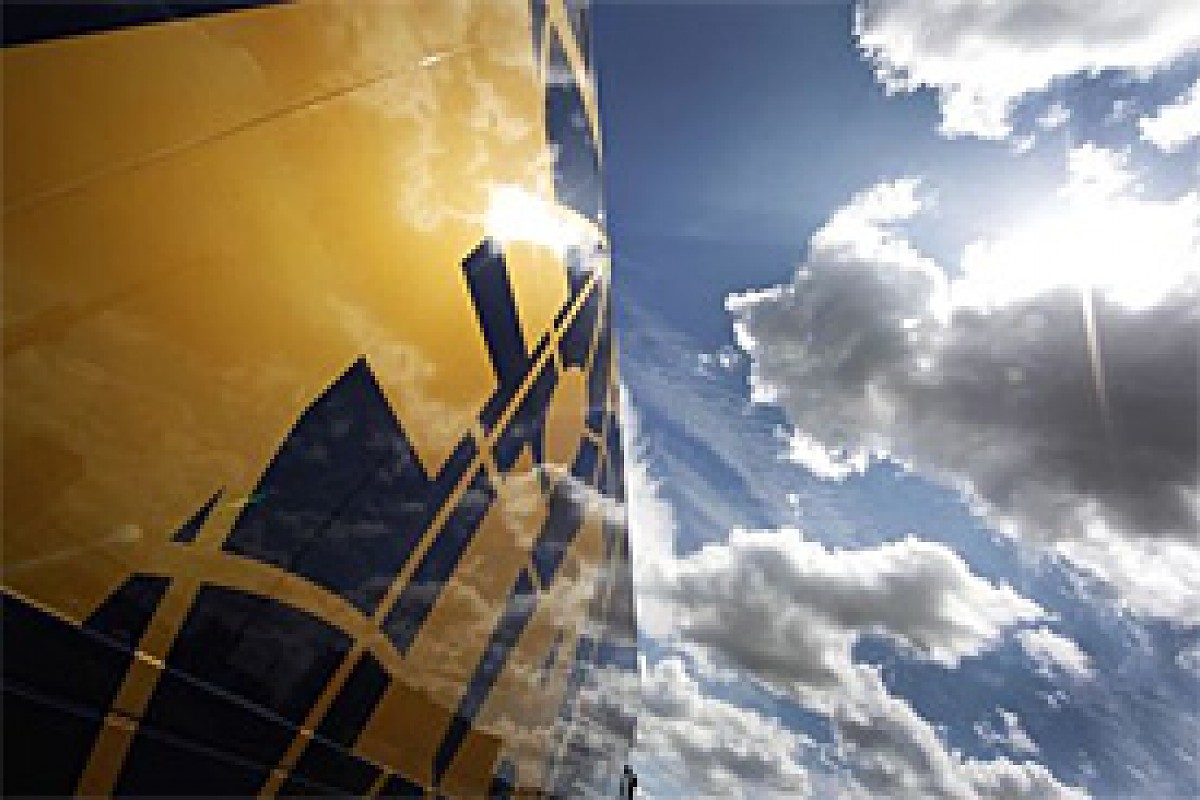 Luca di Montezemolo © XPB
In this instance Constantin believes it suffered damages to the tune of $100m (£75m) through F1's shares, which it once held, being undervalued.
Then there is the Bluewaters Communications suit brought in New York against Bernard Ecclestone, CVC Capital Partners, CVC fund subsidiaries Delta Topco Ltd, Alpha Prema UK and Alpha Topco Ltd, Gerhard Gribkowsky, and Bayerische Landesbank.
The plaintiff alleges its offer to purchase F1's commercial rights was ignored, and believes CVC was the preferred purchaser [only] after Ecclestone (allegedly) bribed BayernLB executive Gribkowsky (of whom more anon) to persuade the bank to sell to its shares to a buyer (CVC) sympathetic to Ecclestone. Bluewaters believes its suffered $650m (£400m) in consequential damages.
BayernLB is in turn lining up against Ecclestone on two counts: one to recover around £250m it alleges it lost through any undervaluation, plus $60m (£40m) it paid Ecclestone in commissions for his part in the sale of the shares to CVC. BayernLB hopes to recover £300m via both actions.
Not surprisingly, numbers of such magnitude (£750m) plus the fact that Ecclestone testified he paid off Gribkowsky (see below) to prevent the German blowing a whistle over Ecclestone and his family's Bambino Trust's tax arrangements have, of course, attracted the attention of Britain's tax authorities; thus Ecclestone, and by implication various companies associated with the sport, are bracing themselves for investigations from that quarter.
But, the gravest of the lot has yet to either unfold or unravel - in June, Gribkowsky went down for eight-a-half years after confessing in a Munich court to having received $44m in corrupt payments from Ecclestone; paid, the banker alleged, as a bribe during the sale process, and not, as testified by Ecclestone, as blackmail payment.
The Munich State Prosecutor's Office recently confirmed criminal investigations into Ecclestone's conduct are ongoing.
Regardless of outcome of these cases, they have underscored Formula 1's image as a money-grabbing, corrupt activity, one presided over by suits with little regard for the consequences of their actions.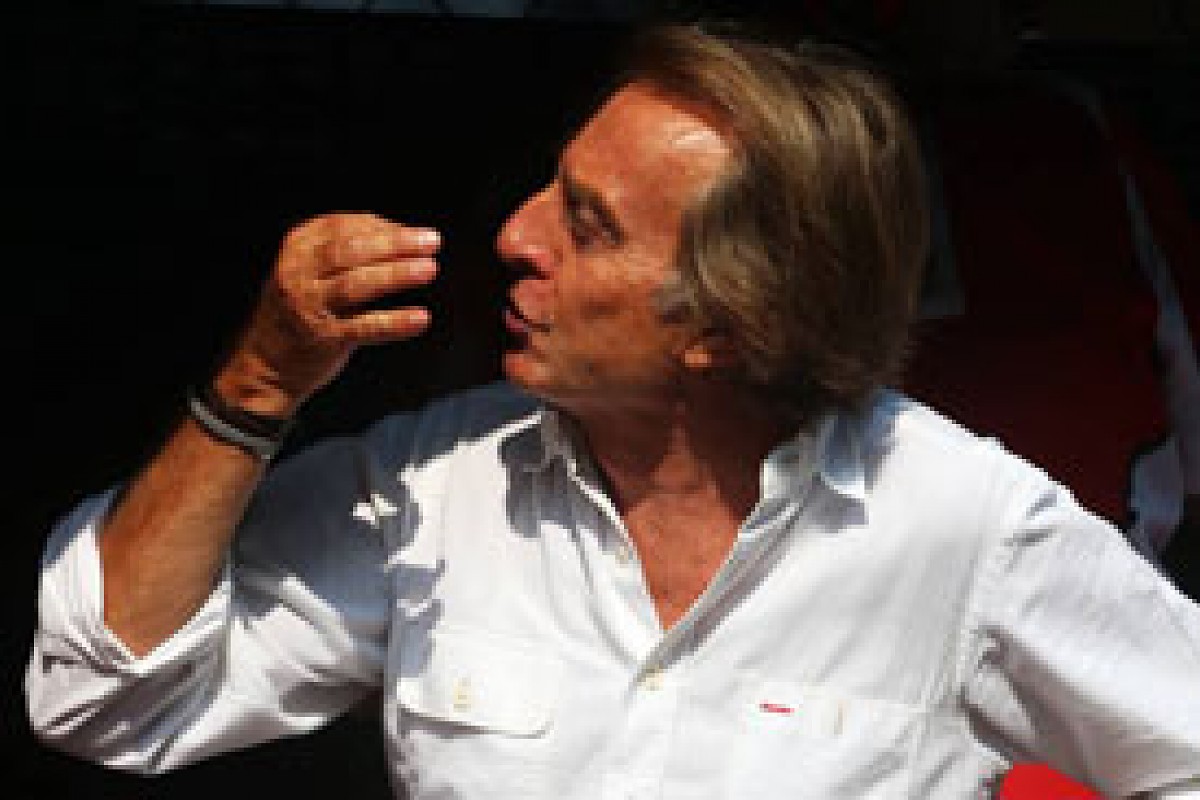 Bernie Ecclestone © XPB
Although the cases are likely to be dispensed with within this year, the longer-term implications are certainly serious, and could ultimately spark off investigations into Formula 1's modus operandi.
Indecision at various levels defined Formula 1 in 2012, at times reducing the sport to laughing stock, with its fan base increasingly being treated with contempt.
That Formula 1 has deteriorated to little more than a cash cow is evidenced by looming litigation over eye-watering sums, and there is little doubt the time of reckoning is nigh - as always where veisalgia is present.
But, New Year is also a time for resolution and optimism, and now, more than ever the sport needs to face the many crucial tasks it has dragged over from the recent past and resolve to sort them.
A firmed-up calendar PDQ would make a good start, although unconditional apologies to fans, whether they be passionate disciples of F1, MotoGP or Goodwood, if Germany and/or a 20th race come to nought, would be a good start, but that is optimism taken a step too far...