Nothing illustrates the vicious battle being fought at commercial rights holder level better than the current confusion over the 2013 Formula 1 calendar: with a little over three months remaining before the cars head out in anger for free practice in Melbourne, governing body, teams, TV broadcasters, package tour operators, fans and the media remain in the dark as to the final make-up of next year's schedule.
It is utterly inconceivable that a global sport, one that prides itself upon precision and timing, can make such a fist of arranging 20 dates - less than 40 per cent of any one year's Sundays - in a logical sequence, but the reality is that ratification and publication of the calendar has increasingly slipped over the past few seasons, with serious ramifications across the board.
Where once the calendar was set in stone in September/October, that has of late slipped to the FIA's early December World Motor Sport Council Meeting - a situation the governing body seemingly tolerates despite its impact all the way down the motorsport food chain, one for which the Paris-based organisation holds ultimate responsibility for.
In May last year, for example, F1 had the derisory situation where Bernie Ecclestone remained intent on accommodating Bahrain's grand prix on the 2011 calendar. Then there were last-minute rumblings over the Austin circuit's inclusion in the 2012 schedule.
However, at least a draft 2012 calendar was circulated among teams and players in Hungary in late July and sorted by early December, enabling the sport to get on with the task of arranging its formidable logistics.
This year, though, a discussion document containing three asterisked events was leaked (note) in late September. Based on that it was clear the much-vaunted New Jersey Grand Prix was doubtful, as were races in Germany and Korea - with the last-named subsequently admitting to having lost no less than $36 million (£25m) on an event that clearly failed to capture the imagination, whether within or without the Asian peninsula.
Shortly thereafter came confirmation that New Jersey's inaugural race would be postponed (by 12 months, at the very least).
Combined with the Nurburgring's well-publicised difficulties, Korea's reluctance to throw good won after bad and Spain's Catalunya/Valencia conundrum, the chances of a repeat 20-race schedule looked bleak, a situation compounded by the failure in France of either of the country's two candidate circuits, namely Paul Ricard and Magny-Cours, to strike a commercial deal.
"It's not easy [to construct a calendar]," Ecclestone told this column when tackled on the subject in Singapore. Too right given the circumstances - but it would be the work of a moment to devise a 16-race schedule, or even one listing 17 or 18 rounds.
As with 2012, legs 19 and 20 pose obvious problems - all of which casts doubt on Ecclestone's regular assertions that at any one time around two dozen applications float about his desk. Used car traders do profess to having more tyre-kickers than they hold stock...
However, following its WMSC meeting in Istanbul - situated in a country which hosts none of the six FIA world championships - the FIA this week published a terse one-liner regarding the state of the 2013: "The date for the 2013 Grand Prix of Germany has been moved to 7 July [from 14 July], and 21 July has been reserved for another F1 European event, subject to the approval of the relevant ASNs [national sporting authorities]."
Thus, 12 weeks before cars and kit depart for the 2013 opener F1 still has no final calendar.
In the process, Germany - if it gets its act together and agrees terms with Ecclestone to host a race at either Nurburgring or, exceptionally, Hockenheim - is faced with the dilemma of staging its race and MotoGP's event on the same day, less than 500km apart, regardless of whether F1's race is staged in the Eifel or Baden-Württemberg. Ecclestone sure knows how to keep prospective customers sweet...
Also affected by the date switch, made, note, on the basis of an unconfirmed race in an unnamed country, is Goodwood's Festival of Speed, which has been forced to change its date.
Do Ecclestone and commercial rights holder CVC Capital Partners care one iota about these disruptions as they pursue profit, profit and more profit?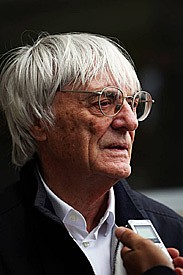 The German GP has been moved forward © XPB
The big question is, of course, the identity of this mystery event.
While there are major logistics issues given the unidentified event's back-to-back slot with Hungary, any one of four countries could stage the race: Turkey, France, Spain or Austria.
While the region of Turkey within which the circuit falls is on the Asian continent, the country is viewed as pseudo-European, and thus the primary suspect - not least as Istanbul is but a 1400km road journey from Budapest.
However, while this column has long identified Turkey as Ecclestone's regular fall-back, the situation at Istanbul Otodrom changed in early October when the lease formerly controlled by Ecclestone was taken up by wealthy local businessman, self-confessed 'car-nut' and classic car collector Vural Ak.
Thus Ecclestone no longer calls the shots at the venue, and now relies upon Ak to cut deals for financial and sporting support from national government and ASN respectively. Turkey's sports minister, Suat Kilic, whose government previously subsidised the unloved event to the tune of $40m (£28m) over five years, not surprisingly on Thursday made clear no further public funding would flow to the event.
"If it wants to, the private sector can bring Formula 1," Kilic was quoted as saying, "but there is no question of [government] paying the cost of the rights which have been proposed to a private company to bring Formula 1." So a possible solution is fading fast.
FIA president Jean Todt has long been keen to restore France's motor racing honour, making Magny-Cours or the Ecclestone family trust-owned Paul Ricard possible candidates. Both are similar 1400km journeys from Hungary's capital, but Todt's Socialist-ruled country seemingly has no appetite for F1 - certainly at government level - while Ecclestone needs to be circumspect about Ricard given the tax-related allegations currently swirling about him (of which more anon).
Then, France failed to get its act together for two years; why would it now do so in two months?
Spain's issue is equally complex. Ecclestone holds a valid contract with Valencia - understood to expire in 2015 - but accepted a rotating deal with Barcelona's Catalunya circuit as means of accommodating New Jersey.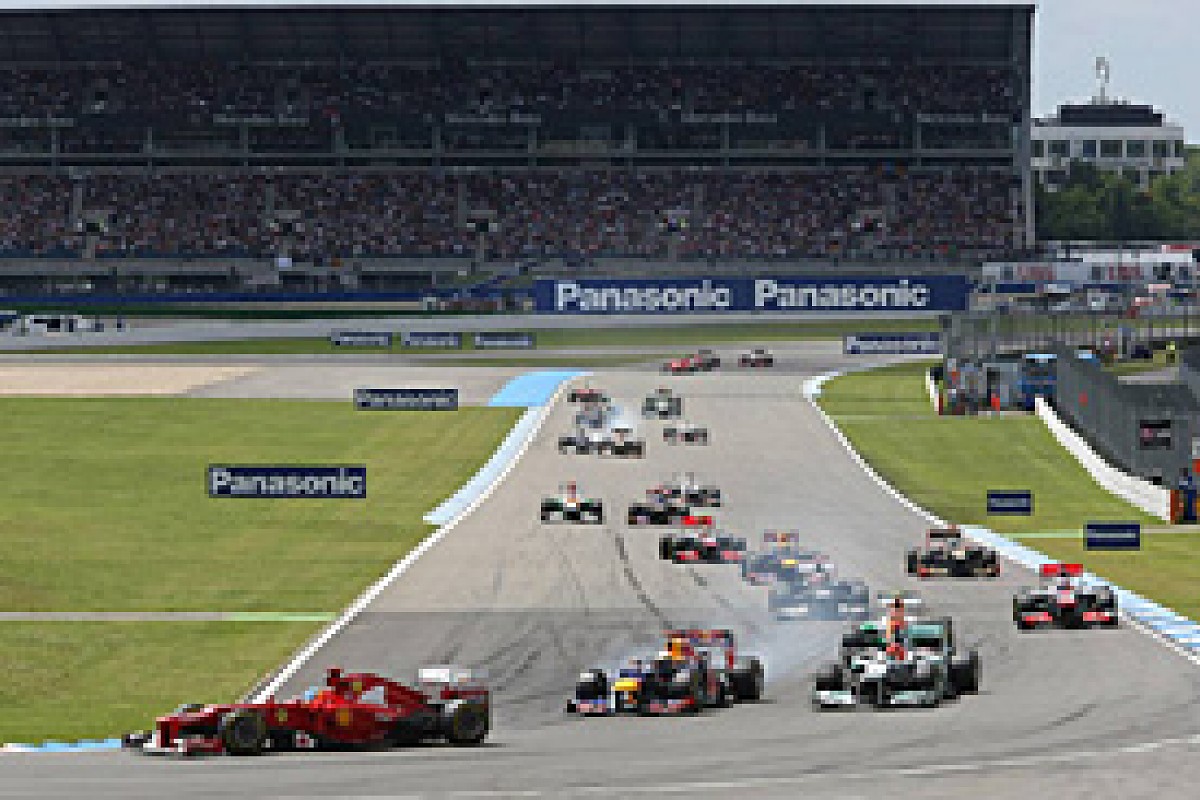 F1 returned to Magny-Cours for testing © XPB
Could he now enforce Valencia's contract given NJ's postponement? You bet he would love to... but the city is situated 2250km from Budapest, creating a logistical nightmare. Swapping dates with Catalunya's early May slot would reduce that by 300km, but neither option is considered a likely solution.
Which leaves Austria's Red Bull facility, the former A1-Ring comprehensively rebuilt by Dietrich Mateschitz, head of the drinks company plus owner of various sporting properties, including two F1 teams.
However, the Alpine circuit outside Graz, an afternoon's hop from the Hungaroring, is no longer a pukka grand prix track in the world-class sense, and thus hardly provides the solution - unless there are ulterior motives for this desperation to stage a 20-race world championship.
At the heart of the problem lies a complex power struggle within the commercial rights holding entity. The beleaguered Ecclestone, 82 and facing a string of well-documented legal challenges in Germany, the United Kingdom, the USA - plus questions over his tax affairs and those of his family trust - is desperate to remain head of F1.
On the other hand, CVC and its equity partners, who are accountable to the likes of the California Public Employees' Retirement System (CalPERS, asset value £200bn) are believed to be increasingly disenchanted about their association with an octogenarian alleged under oath of having instigated an act of bribery, a man who admitted to falling victim to blackmail over his tax affairs.
A former banker has already been jailed (for 8.5 years), and recently the office of the Munich public prosecutor confirmed to this column that investigations into Ecclestone's role in the affair are on-going.
During the Brazilian Grand Prix weekend Ecclestone fired a shot across the bows of his paymasters, telling The Independent: "One day, I'm not going to be there and one of the biggest problems is I've got really, really good relationships with the race promoters.
"A few of them said to me, 'If you're not there, we're not there'. That's what the danger is. They feel that they trust me and wouldn't want to let me down. That's probably a very important issue. I think about retiring but I'm not going to do it. What would I do?"
The comments were lost in the noise of the season finale, but, given that 'trust me', 'One day, I'm not going to be there...' and 'I think about retiring... what would I do?' appear in the same paragraph, the implication is clear: Ecclestone has no plans to step down, with the threat of being followed out of the door by race promoters (and key personnel) being none other than an extremely public message to CVC...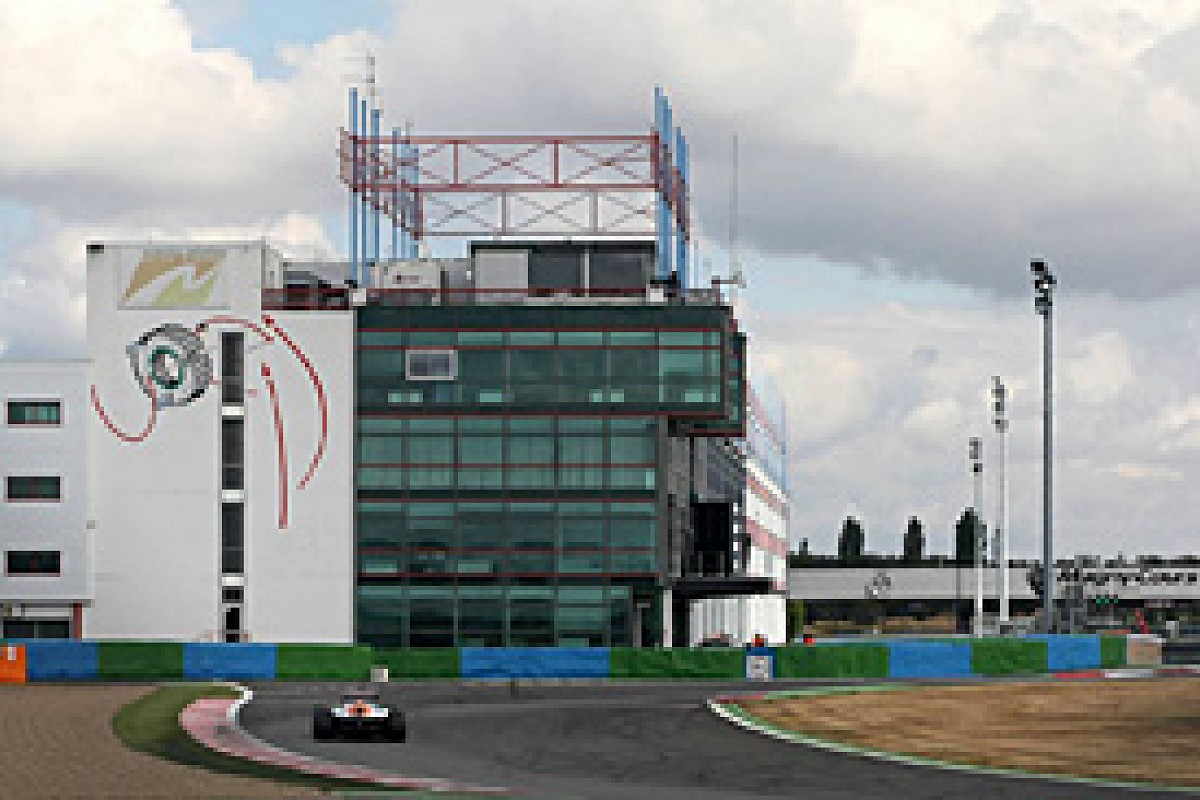 Austria last hosted a GP in 2003 © XPB
TV broadcasters across the world hold 20-race contracts with Formula One Management, while teams are anxious for their slices of the increased revenues promised them by Ecclestone in terms of newly-struck commercial agreements - precursors to the yet-to-be-signed 2013-20 Concorde Agreement, the replacement for the recently-expired covenant which binds governing body, CRH, and teams - and thus Ecclestone needs to deliver on both content and bottom line.
FOM recently agreed to pay the FIA increased annual fees (up by a rumoured $20m/£15m) for services rendered while committing to additional disbursements to three Constructor Champions Bonus teams (Red Bull Racing, Ferrari and McLaren). Thus it is clear the CRH's revenues are under pressure, particularly as race promoters across the globe increasingly gloat about receiving 'discounts' after renegotiating contracts...
FOM has three income streams, namely TV/electronic rights fees, race hosting fees and other (signage, hospitality etc) - split approximately 40/40/20 - and it's clear the loss of one race has an approximate five per cent effect on the $1.2bn annual turnover, equating to $60m gross, $25m net. Drop Germany and/or Korea, and the numbers spiral further.
Ecclestone no doubt figures that by keeping the numbers sweet CVC will consider him indispensable despite the controversies, while CVC, which recently lost billions on ill-advised deals in Australia and elsewhere, needs to maximise every single profit opportunity. Any wonder both parties are increasingly desperate, albeit for utterly different reasons, to force through a 20-race 2013 calendar at almost any cost?
That does not, though, even begin to address the German Grand Prix question, or Korea, or the date change belatedly requested by Austin...
You can bet Ecclestone is working his Turkish network as this is written, while diverting incoming calls; simultaneously the FIA owes its ASNs, the entire international motorsport community and fans across the world a firm calendar. Surely that is not too much to ask.