Following this column's questioning of the future relevance of Formula 1, certainly as it currently stands, a torrent of emails was expected within minutes of publication.
Not surprisingly, missives were not slow in arriving; amazingly, though, there was not a single dissenter, with virtually every correspondent relating a tale of disillusion before providing examples of offspring being anti-motorsport despite (because of?) growing up in F1-centric households in which alternate Sundays were dedicated to the Beeb and Murray Walker.
One told of how he had fallen in love with the sport as a toddler through joining Gramps and Dad as they enthusiastically traipsed around the British Isles in pursuit of the sweet smell of Castrol R.
When he had kids of his own, said reader had vowed that he, too, would delight in sharing his passion. That day came and passed - his three sons of (now) driving age having absolutely zero interest in motorsport, with one holding a passing interest in cars, another having a license for profession reasons only, and the third relying solely on public transport.
Another wrote: "I work for [company] in a cross-business role comprising [electric car], electric bus, connected mobility and intelligent traffic systems. Much of what you spoke of in your article, I work through and around every day, trying to define the complex and challenging nature of future mobility systems and their associated commercial business models.
"I am pretty keen on motorsport [included was a list of grands prix attended on either side of the Atlantic], and a future mobility specialist, and I really struggle to see how this circle can be squared."
Formulec's offering for the Formula E series © Formulec
With the column referring in passing to Formula E, it was little surprise that Alejandro Agag, chairman of Hong Kong-registered Formula E Holdings - the FIA-appointed promoter of the prospective championship for battery-powered single-seaters - took up contact, offering an interview and progress report on his nascent series.
As it turned out, this long-time motorsport fan, who held the broadcast rights to F1 in Spain as Fernando Alonso began his ascendency, would be in Brazil on commercial business during the grand prix weekend and we met over lunch.
Within 30 seconds of getting into the topic, it becomes crystal clear that the area of divergence between the Belgo-Spanish entrepreneur/politician's series and motorsport's myriad single-seater racing categories - ranging from stock-block Formula Ford to F1 exotica - is that all have four black round things at each corner and a driver sitting somewhere between. However, even a manned cockpit may soon be surplus to requirements...
Back, though, to Formula E: of course it has its sceptics, none more than - for rather obvious reasons - Bernie Ecclestone, who recently suggested electric motors were for hairdryers, but, then, the octogenarian once likened Danica Patrick to a kitchen appliance ...
Asked to comment, the former MEP is diplomatic: "We have utmost respect for Bernie Ecclestone's opinion, for whom I have great admiration and respect. This is a new thing; I think people have to see it before they believe in it. We believe in it, this unique and futuristic concept, but we don't want to compare with anyone."
After providing his F1 credentials, Agag sets out his stall. "I myself, for example, am a great fan of Formula 1 and I will always be a great fan of Formula 1. But this electric competition is different, stand-alone. We don't want comparisons.
"We'll race in different places, use different cars, will probably target even different types of public, different types of sponsor. So, we're a different thing. Different TV broadcasters. We are just different. That's what we want to be."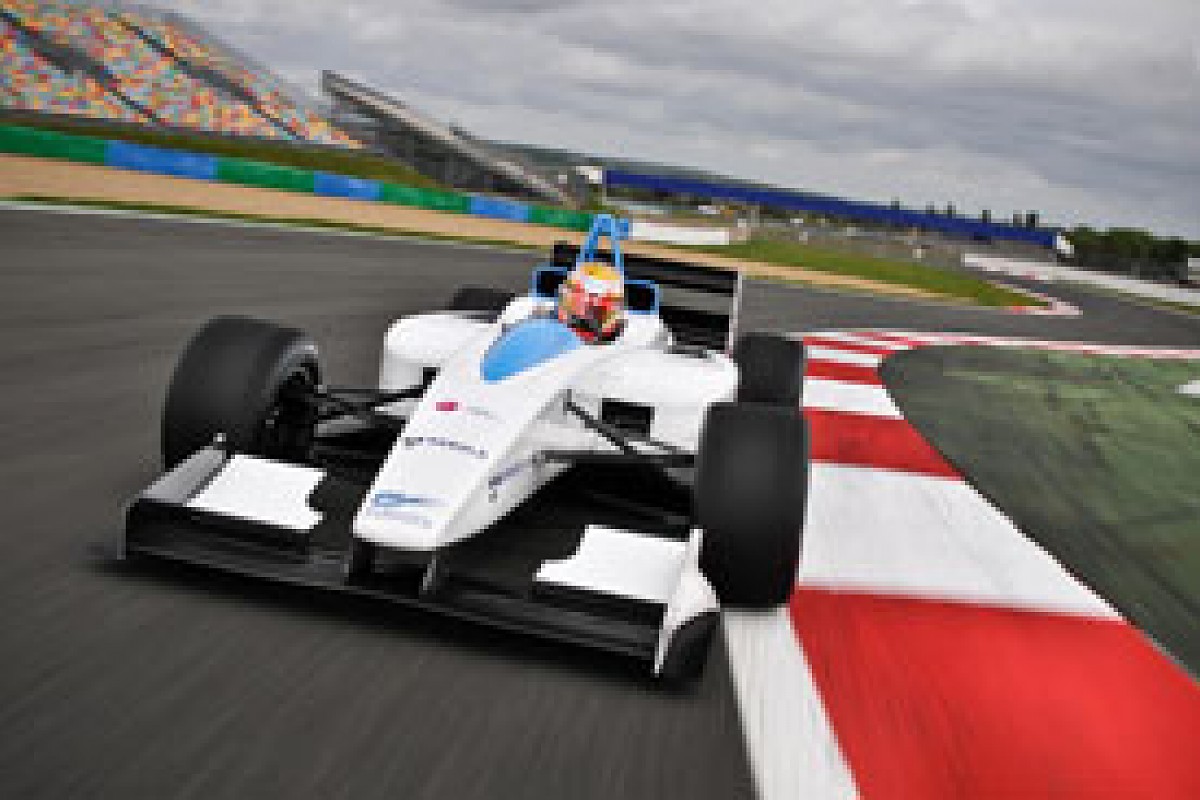 Formula E races will be confined to inner cities © Formulec
For starters, Formula E events will be confined to inner cities - global and iconic centres across all continents. Races will be run on Saturday afternoons, towards dusk; thus any clashes, as contributed to A1GP's rapid half-life, should be largely avoided, with only the odd F1 qualifying session (possibly) coming up against Formula E.
Talking of A1GP, though - which Agag admits to having studied (mainly to learn how not to run a series?) - like the self-styled 'World Cup of Motorsport', he plans a semi-centralised electric championship.
"Probably in the winter break, December/January, the cars will go back to base - if the teams have a base. Some teams won't have a base, and will rely on the promoter to take those cars back. But once the cars go, they go around the world to all the races, and they won't return to base [for a year]," Agag explains.
He vows that the event will be unique, being more street party than grand prix. Roads will be closed from midnight on Friday to Sunday morning, so as to cause minimal disruption, with courses (licenced to FIA Grade 3 level) running to a maximum of 2.5 kilometres.
Agag envisages three-heat formats, with drivers making pitstops to change cars. Yes, correct - to change cars. While that concept is unique in 21st century motorsport, consider that such was permitted during 1950s grands prix, immediately after F1's birth. Formula E is currently at roughly the same stage in its development.
Race format for the FIA Formula E Championship (note absence of 'world') will be: 25 minutes, 25 minutes, then final 10-minute spurt. Thus two pitstops, using two cars: car one, car two, then back to car one, which will have charged during car two's race - which will remain in the cities as part of Formula E's social legacy.
"The FIA basically awards the 'world' category after some time," Agag explains, "once they see something moving forward and going well. Of course we aspire to it, and we're very optimistic we will get it at some point. At the moment the name is 'FIA Formula E Championship'."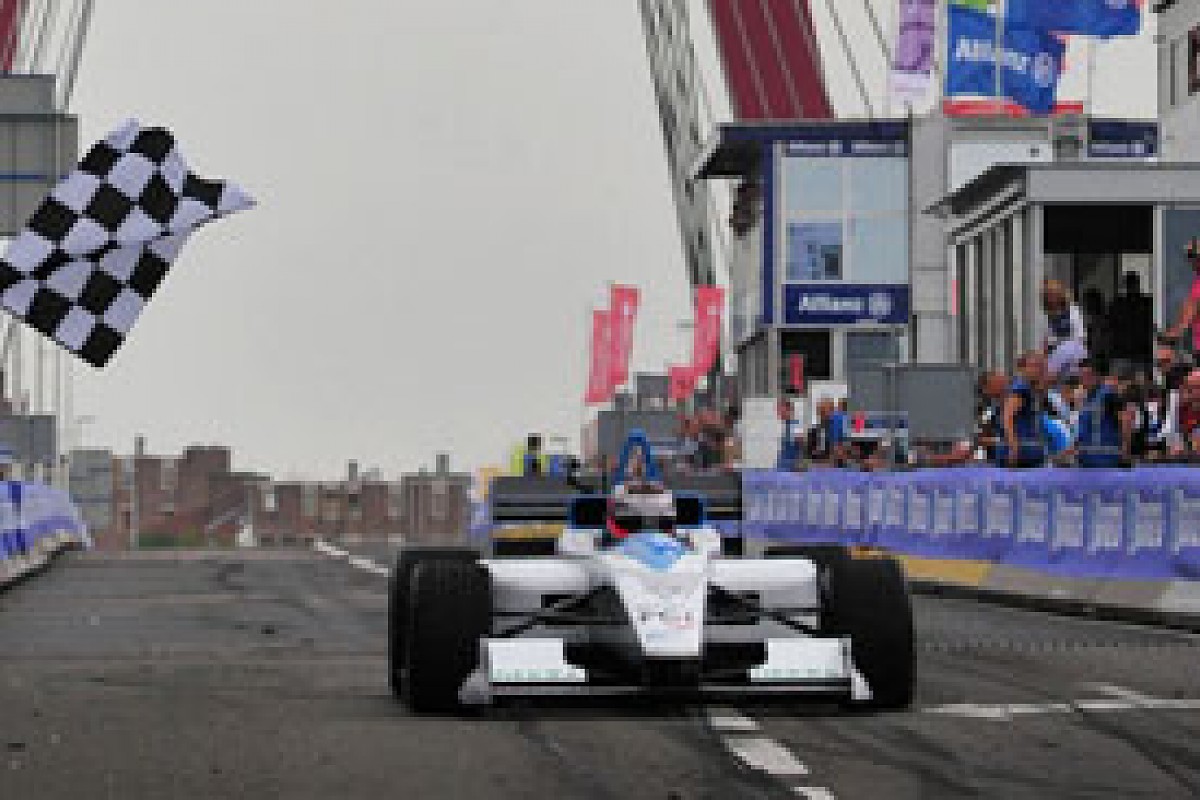 Formula E is FIA-owned but with an outside rights holder and promoter, much like Formula 1 © XPB
At this juncture it is important to note that Formula E is an FIA-owned championship, with Formula E Holdings being commercial rights holder and promoter, just as the governing body owns Formula 1, with the CRH being none other than (long-term) lease-holder.
"This is an FIA championship, we have a licence agreement for a substantial number of years and we are in charge of promoting the championship and to commercialise all the commercial rights," underscores Agag.
Will events be known as grands prix? "For us it was important to define a proper race for the public to watch, for television to broadcast. The race will be called 'E-Prix' [Ecclestone's companies hold the rights to 'grand prix' motorised events], and E-Prix will take place in different city centres. We want, and we are actually achieving, we think, iconic locations inside each main global city," says Agag.
"It's a mix," he responds when asked to estimate the city split. "I will say 80 per cent are not country capitals because we have in [some] countries more than one race. But definitely big, global cities. We're focussing on big, global cities with maybe some - one or two exceptions - iconic places."
Although 20-race calendars are his target, the inaugural 2014 season will likely comprise 10 rounds, with the first race scheduled for May.
"We're there, we have the cities for the calendar's first year. Some months [have] one race a month, [some] two, and there is a month in which we have three, because the weekends are like that. So each race two weeks apart, but three races in a month. An ideal situation in our long-term plan is to start early February and end late November."
Demonstration runs - likely using former F1 racer/Pirelli tester Lucas di Grassi - will start "in September, October [2013]. We should have the first two cars [available] before the summer. We will test with those, then do street demonstrations in some of the cities where we're going to race in 2014. That should start in October, running through until we start the championship."
At time of meeting, Agag was hopeful that final, FIA-framed regulations were no more than a week or two away, and would turn out little (if at all) different from the draft set. "There will be crash tests, and processes similar to any other homologation process, so safety is tightly controlled by the FIA."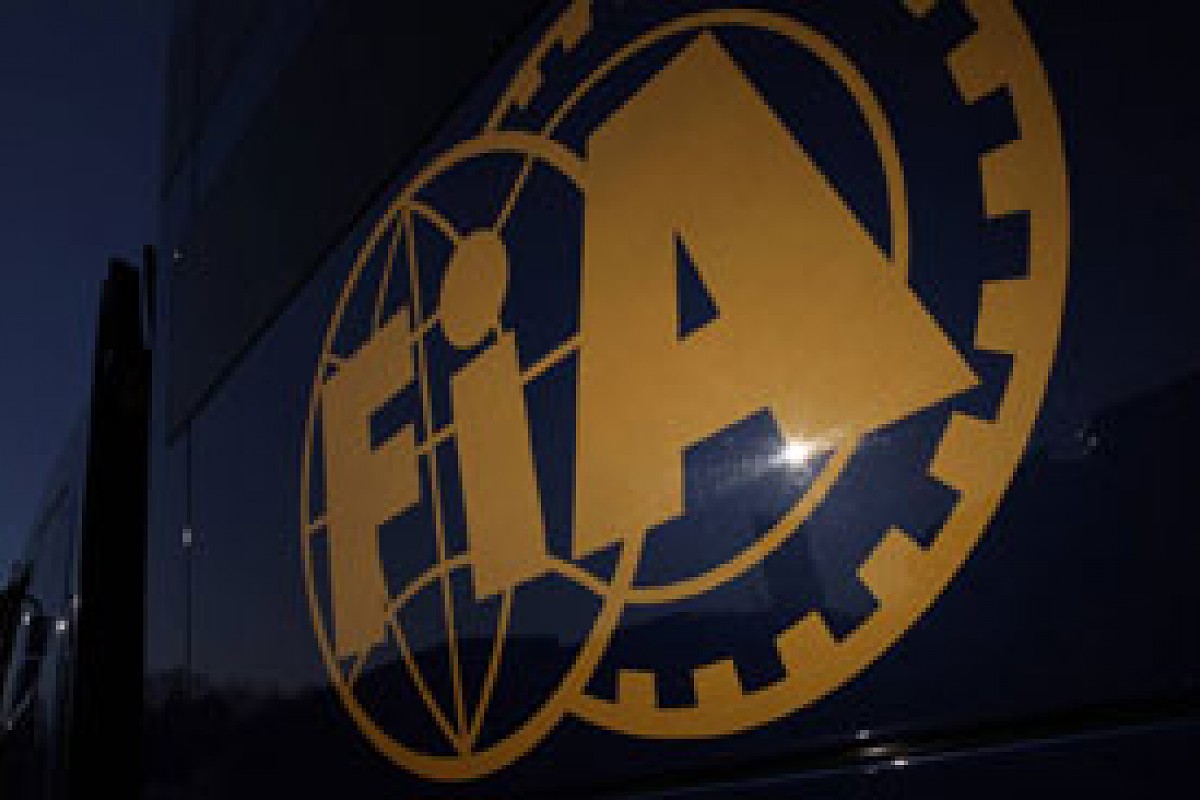 Like Formula 2, Formula E will be supplied with control hardware © LAT
Formula E Holdings has contracted Spark Racing Technology to provide the hardware, much as Williams supplies control chassis to the Formula 2 Championship promoted by Jonathan Palmer's MotorSport Vision operation.
Agag says Spark has commissioned a "recognised chassis supplier" and an announcement in this regard is expected soon. He refused to be drawn on rumours that Dallara was the successful tenderer, but it is clear he's satisfied with the choice of supplier.
"I would say it's probably the most known chassis manufacturer, and definitely safety is a fundamental issue. It's the first issue. This is a new competition with a lot of new technology in it - electronics, the batteries - and safety is at the top of the priorities.
"Spark has defined the whole package of the car. This is very important, because delivery of the first 10 cars to teams will happen in the first week of January 2014."
The 250bhp powertrains will be provided by McLaren Electronic Systems to Spark Racing, and Agag says the series has "already decided on our battery provider, we're just finalising the agreement. It's actually the provider to Spark, but of course we're quite close to the decision-making process and we were informed of it and the battery announcement will be made very soon."
In total, 42 complete cars have been ordered from Spark by Formula E Holdings.
In order to float the championship successfully, Agag believes most teams will initially opt for off-the-shelf cars, with technology opening up as Formula E grows in both stature and as a development platform.
"It's an FIA open championship from the beginning," he says, "but there are not really many cars around, so from the beginning we're expecting the Spark car to be the one used by probably all the teams, or most of the teams.
"Some may surprise us and come with their own car, and as long as they are homologated by the FIA they can race. But we think it will be a progressive process to different manufacturers of powertrains especially. So we think after year three or four we shall have a few manufacturers."
Agag expects power units to develop exponentially ©Formulec
He expects motors and batteries to develop exponentially within a compressed timeframe, but in stepped fashion, not linearly.
Support event packages, too, will be all-electric, with such as Teslas providing an eco-friendly alternative to Porsche's Supercup, while electric karts, or similar, are expected to provide additional entertainment (plus, of course, attract members of the all-important millennial generation to motorsport).
"For us it is very important to keep the philosophy of sustainability in the championship," Agag stresses. "So any support event will be fully electric. It even could be solar vehicles, or any other ways of producing energy that feeds an electric motor. But always in keeping with this philosophy.
As regards Formula E's commercial appeal, he believes there are global companies seeking motorsport platforms which are different, sustainable and, above all, eco-friendly.
"We're their only option. So we're targeting a completely different set of commercial partners. To be in the middle of cities, it's easier if you don't make noise, or that much noise, and if you don't pollute.
"We're finding great attraction in the championship by many companies, partner/sponsors and cities, which gives this sustainability strong importance. This is our unique angle. And we're finding it's really powerful. We are the only sustainable sponsorship property out there. So it's very positive."
With foresight, a little ingenuity and a heaps of passion, that circle can most certainly be squared...