So this most unpredictable of seasons has gone down to the final round, with Fernando Alonso trailing Sebastian Vettel by 13 points coming into Interlagos.
The Red Bull driver is the short-odds favourite, having scored four wins, six podiums and three poles over the past six races.
Alonso though can start the Brazilian Grand Prix weekend boosted by the knowledge that the favourite doesn't always prevail in final-race shoot outs, as a review of the last six similar showdowns reveals.
On two occasions, a rank outsider has emerged on top. Alonso will need no reminding of the first case study.
2010 - Vettel nicks it (outsider)
Alonso carried a lead of eight points over Mark Webber into the Abu Dhabi Grand Prix, with Sebastian Vettel 15 points down and Lewis Hamilton also in contention, albeit 24 points behind.
While Vettel dominated from pole position, Alonso was exactly where he needed to be in fourth place. Until, that is, a decision to stop three laps after Webber had gambled on an early visit to the pits. The move was made partly to cover Webber and partly in the belief that the leaders would soon be stopping. That wasn't how it panned out and Alonso finished seventh after being wedged behind Vitaly Petrov's Renault for much of the afternoon, allowing Vettel to steal the title.
2008 - Hamilton's late show (favourite)
McLaren driver Lewis Hamilton needed only to finish fifth or higher in Brazil to beat Felipe Massa to the title. While the Brazilian dominated the race, Hamilton was comfortably in the position he needed to be in until a late rain shower upset his progress.
He came out of the pits in fifth in the dying laps, only to be passed by Vettel, then driving for Toro Rosso. He remained sixth until the final 'real' corner of the race, when he passed the struggling, slick-shod Timo Glock to nick the title from Massa, who had already crossed the line by the time the McLaren driver made his decisive move.
Massa was leading but made way for Raikkonen © XPB
2007 - Raikkonen's unlikely title (outsider)
Kimi Raikkonen was third favourite heading into the Brazilian Grand Prix at the end of an acrimonious season. He trailed rookie Hamilton by seven points, with Alonso splitting the pair. Hamilton had a disastrous race, with a brief off early on costing him positions and then a gearbox glitch dropping him out of the points. With Alonso running third, Ferrari facilitated the victory that Raikkonen needed by handing him the lead, which had been held by Massa, allowing the Finn to pull off one of the most unlikely last-race turnarounds in history.
2006 - Alonso has it easy (favourite)
The only way Michael Schumacher could win a valedictory title prior to his (temporary) retirement was to win with Alonso not scoring. It didn't go his way, however. The Spaniard finished second behind Massa, while Schumacher suffered a puncture after clipping the front wing of Giancarlo Fisichella's Renault. He at least had some fun, though, capitalising on very effective Bridgestone rubber to charge back up to fourth at the finish.
2003 - Schumacher... just (favourite)
Schumacher needed to have a disaster, with Raikkonen winning, to lose this one. It came pretty close to happening. He started 14th, with his climb up the field compromised by hitting Takuma Sato. He salvaged eighth place, but Raikkonen was unable to do any better than second, meaning that Schumacher would have taken his sixth world title even without that point.
2000 - Ferrari's first since 1979 (favourite)
Schumacher had a pretty comfortable eight-point lead over McLaren's Mika Hakkinen going into the Japanese Grand Prix. He never looked like squandering his strong position, jumping the Finn to seal the title with a famous victory. Schumacher rates this as perhaps his greatest day in F1 as it finally ended the 21-year wait for a Ferrari drivers' champion to succeed Jody Scheckter.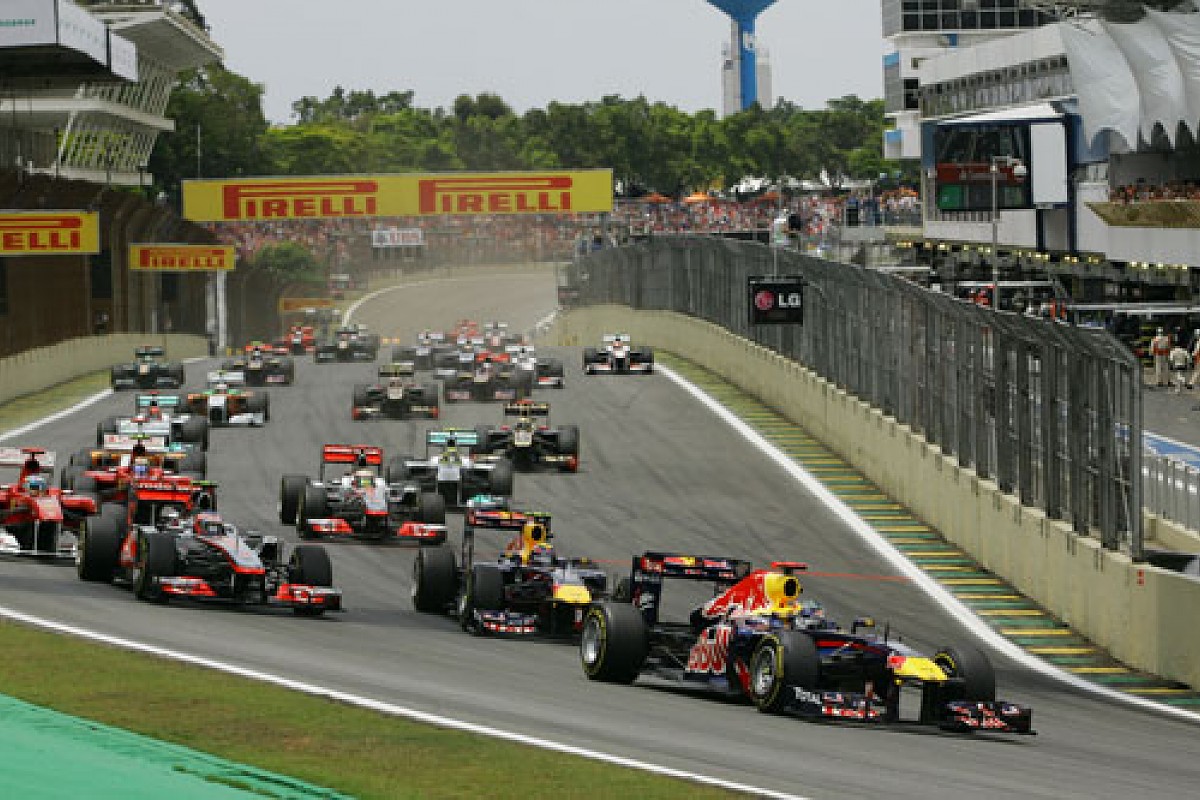 Weather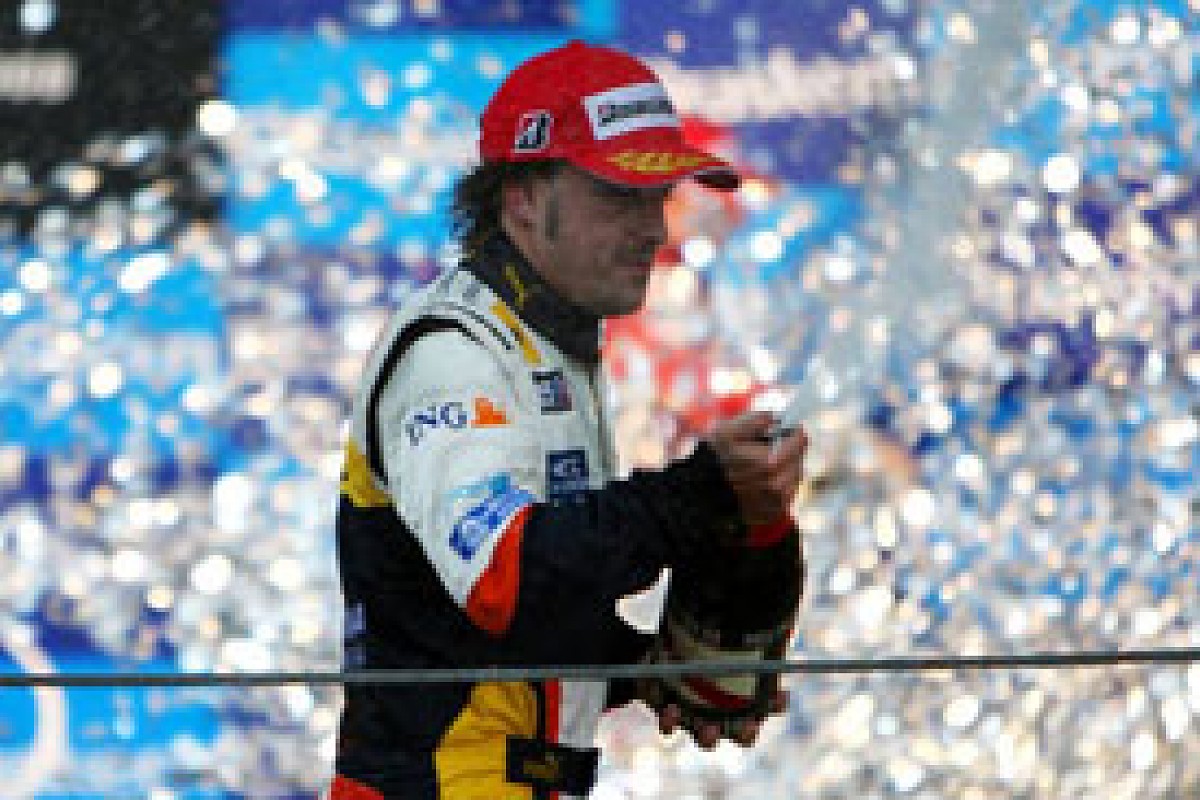 Key Brazil GP stats
• Curiously, all of F1's active champions have either won or lost titles at Interlagos, with the Brazilian track playing championship decider between 2005 and 2009. Fernando Alonso beat Kimi Raikkonen to the 2005 crown in Brazil, only for the roles to be reversed two years later. Alonso also beat Michael Schumacher to the 2006 title, while Lewis Hamilton secured his crown in Brazil in 2008, having lost out the previous season. Jenson Button likewise triumphed in 2009, with Sebastian Vettel missing out.
• The potential for rain at Interlagos could play into Alonso's hands. The Spaniard has only qualified on the front row in mixed conditions this year, excluding Hamilton's penalty at Barcelona. Alonso's Sepang victory also came in the wet. His last dry pole came in Singapore in 2010. Since then he has scored four poles, in comparison to Vettel's 31.
• Vettel though has reason to be confident, having dominated the last two editions of the Brazilian Grand Prix. He won in 2010 and was on course to do the same last year, only to move over and cede victory to team-mate Mark Webber due to a gearbox problem. He was still able to finish second.
• Austin victor Hamilton in contrast has never led a lap at Interlagos. His best result came in 2009 when he finished third, having started from 17th on the grid.
• Alonso can at least boast six podium finishes in Brazil, the last one coming two years ago. In 2010 he was 15s down on the Red Bulls before the safety car came out, while last year he finished 35s in arrears.
• Felipe Massa had a golden spell at his home track between 2006 and '08, claiming three poles and two victories. It could easily have been a clean sweep, but in 2007 he moved aside to boost Raikkonen's title hopes. He will start his 120th race for Ferrari this weekend - only Schumacher (179) has managed more.
• Schumacher is the most successful of the current drivers at Interlagos, racking up four victories and 10 podiums. He heads into his final F1 race having never previously missed a top 10 grid slot at the Brazilian track.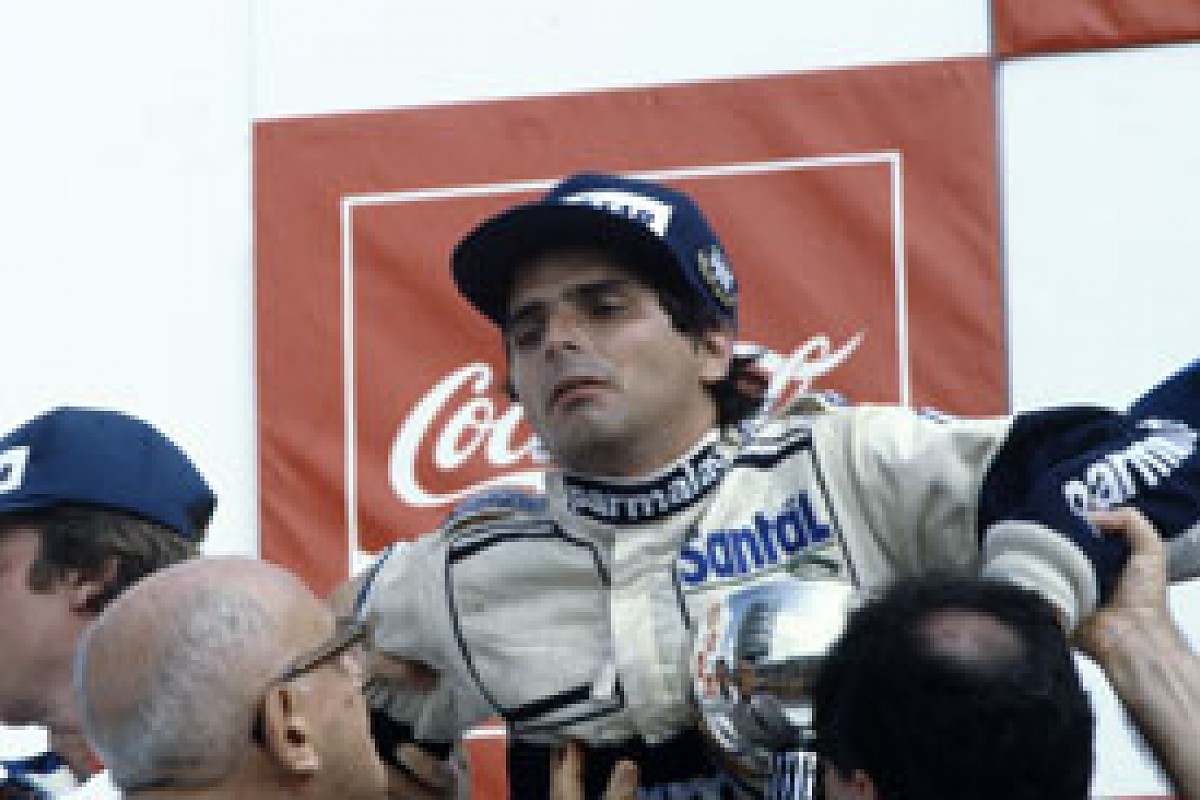 • Lotus does not have the greatest of recent records at Interlagos, with only two points finishes in the last three years. The team's last podium dates back to 2008, when Alonso finished second.
• Mercedes meanwhile has scored points three times out of its four starts here: only Schumacher has missed out, the result of his clash with Bruno Senna last year.
• Williams has only scored points on two occasions in the past seven years at Interlagos. Nico Rosberg finished fourth for the team in 2007, while Nico Hulkenberg qualified on pole and came home eighth two years ago.
Famous Five Brazilian Grands Prix
1975
Brazil landed a famous 1-2 finish in 1975, with Jose Carlos Pace - the man who would later give his name to the circuit - leading home compatriot Emerson Fittipaldi. It was to be Pace's only grand prix victory.
On the original 7.9km Interlagos layout Pace had qualified sixth, before a rapid start allowed him to jump into third behind Carlos Reutemann and Jean-Pierre Jarier. The former began to struggle with tyre wear, and after dropping behind Jarier on lap five was then picked off by Pace nine laps later. Jarier though seemed comfortable - right up until the final 10 laps when his engine began to misfire and eventually gave out. Pace moved into the lead, while Fittipaldi led home McLaren team-mate Jochen Mass in second.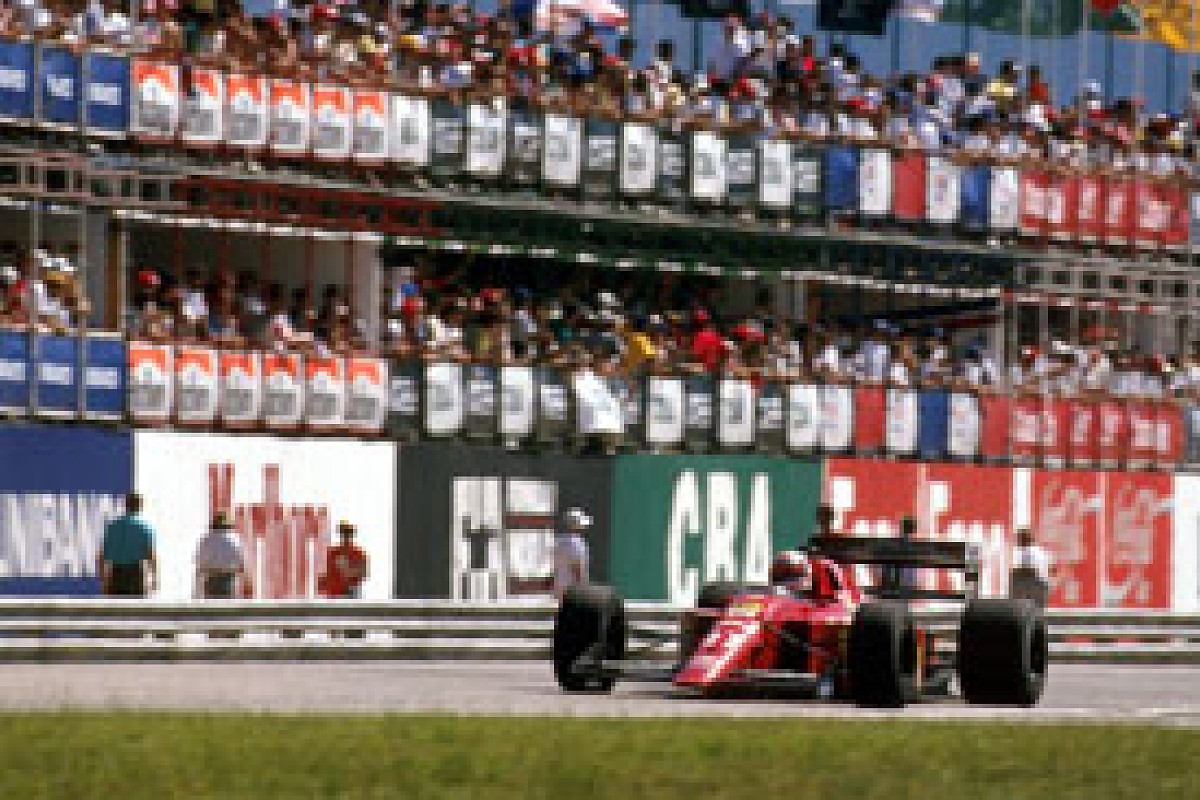 1982
1982 had it all: a typically swashbuckling performance from Gilles Villeneuve, drivers fighting their own exhaustion as well as each others and, finally, post-race controversy.
History records Alain Prost as the ultimate victory, although the Frenchman didn't lead a lap. It was Villeneuve who had the honour initially, converting pole into an early lead before he began to struggle with deteriorating tyres on which he eventually spun out.
Nelson Piquet took over at the head of the field, with Keke Rosberg taking up the chase once Riccardo Patrese spun out. Prost, who had fallen to sixth, worked his way up to third by the end of a sweltering, exhausting race. It finished like that, Piquet needing to be held up on the podium due to exhaustion, but the drama was not finished. He and Rosberg were found to be underweight - their cars were running illegal water tanks - and so Prost, amid much acrimony, was declared victorious.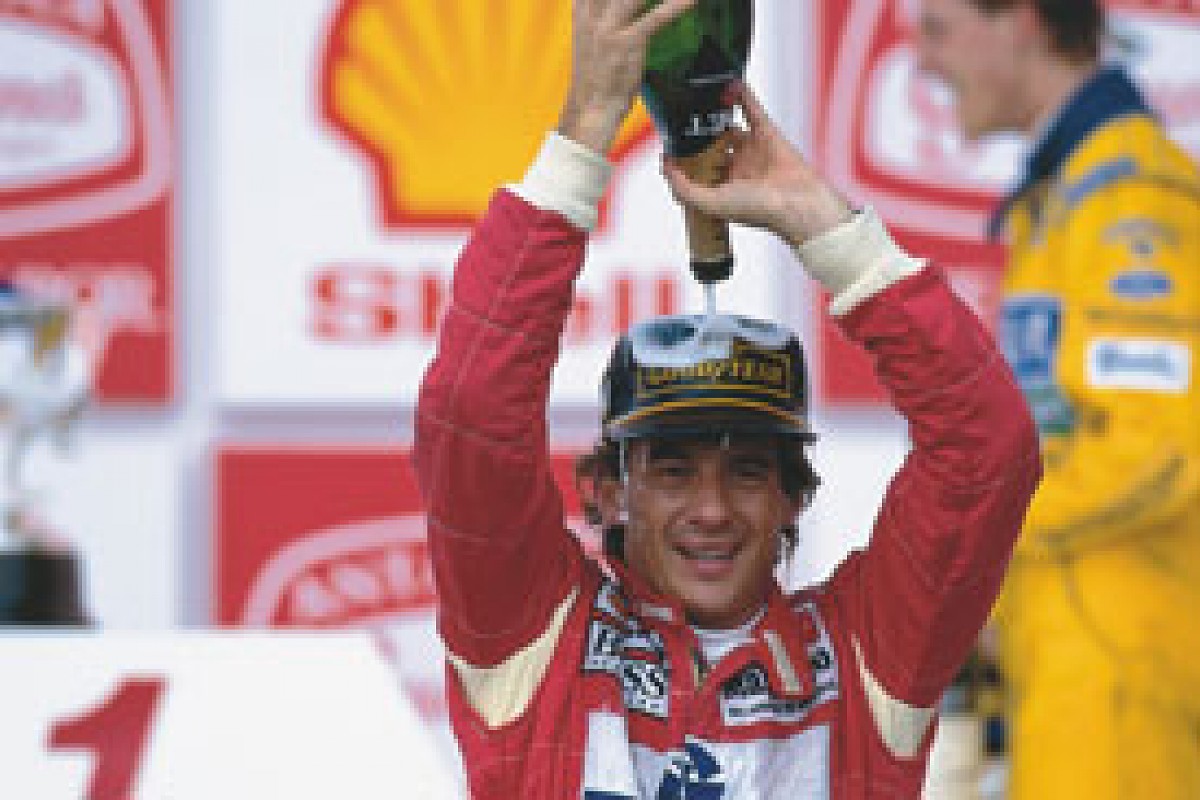 1989
Brazil opened the season in 1989, and pre-season expectations played out in qualifying as McLaren's Ayrton Senna captured pole by 0.870s. Riccardo Patrese was second for Williams, while Gerhard Berger was the only other man to get within one second of the Brazilian in his Ferrari.
Senna though made a poor start, which was to prove his undoing. As Patrese and Berger stormed alongside Senna found himself sandwiched, and both he and Berger spun off. Patrese assumed the lead from Thierry Boutsen and Nigel Mansell, but the Briton was on a charge and by lap 15 had moved into the lead with a bold high-speed pass. He would surrender his advantage twice as the pitstops cycled through, but survived to claim victory ahead of Alain Prost and Mauricio Gugelmin.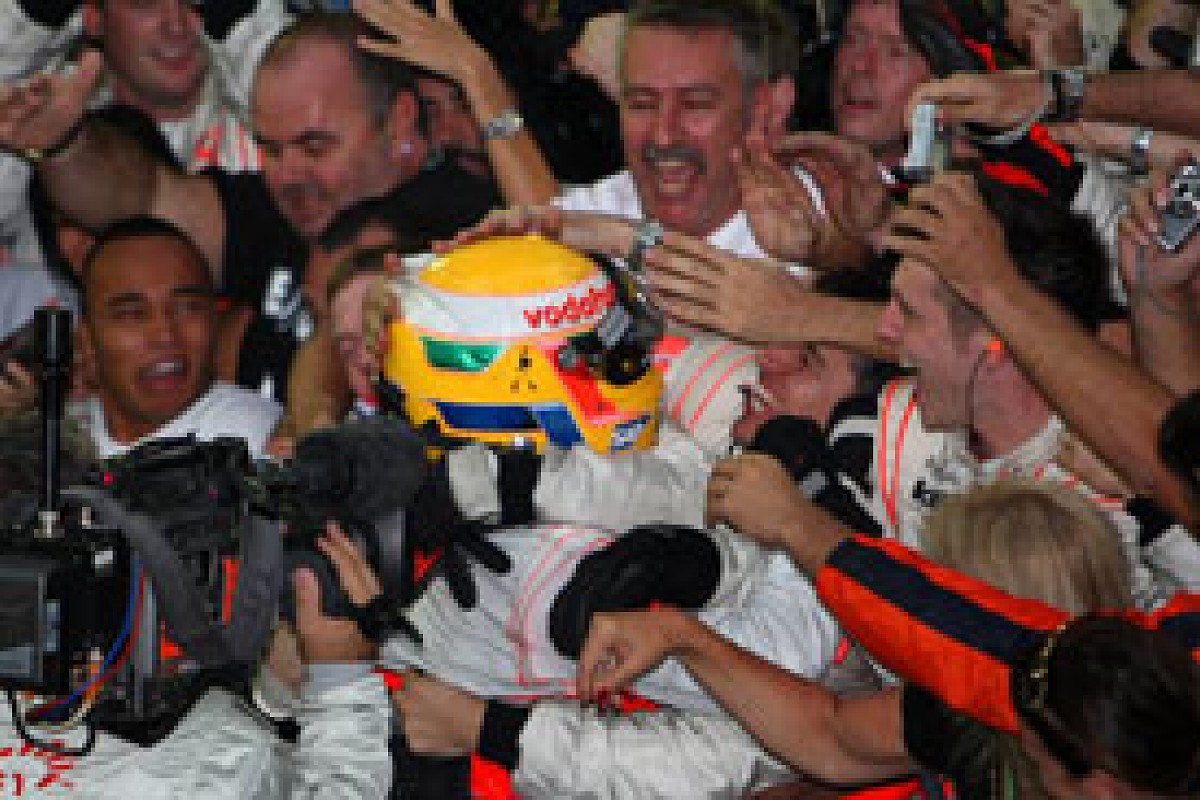 1993
1993 played out in similar fashion to events four years earlier. It was Alain Prost and Williams this time who dominated qualifying but failed to win, with Senna instead taking victory.
Prost, 1.8s clear of all but Hill in qualifying, made a good start and led from Senna and Hill early on. Hill eventually found his way past Senna on lap 11, by which time Prost had extended his advantage out front. The race swung on the visit of a huge rain storm, in which Prost stayed out too long. He slid into Christian Fittipaldi's wrecked Minardi and was out of the race.
Hill assumed the lead but his advantage over the chasing pack - now led by Schumacher following a penalty for Senna - was wiped out by the emergence of the safety car. The Brazilian was not to be denied however, and following the field's switch back onto dry tyres moved back into a lead he would hold until the end, just over 15s clear of Hill.
2008
As attested to above, 2008 will go down in history as one of the most captivating finishes not just to a grand prix but also to a championship.
Lewis Hamilton and Felipe Massa were the two protagonists: the Briton ahead on points coming into the decider, the Brazilian in brilliant form as he captured pole. He converted that into an early, and ultimately dominant, lead but Hamilton was doing enough to deny Massa when a late rain shower intervened. Hamilton pitted for wets, but in doing so dropped behind Sebastian Vettel and into sixth, suddenly a losing position. He was still there when he started his final lap; still there when Massa crossed the line. On the final real turn however Timo Glock was languishing on slicks, and Hamilton stole ahead to seal fifth and with it the title.
From the forum
My dream for this finale is that in changeable conditions, something goes wrong at Red Bull which puts Vettel down the grid whilst Alonso dominates. Roles are reversed and Vettel has to swashbuckle his way to fourth to win the title in the wet.
Disgrace
I'm really stoked about this - we've seen extraordinary things in Brazil before. Montoya almost taking his first win, but got crashed out by Verstappen. Earlier in the race he shoved Schumacher. Fisichella did take his first win in here, in one of the most bizarre races I've ever seen, one in which Verstappen almost won in a Minardi. Hulkenberg took his first pole here, on a drying track and we've seen Raikkonen become world champion here when his chances where fare worse than Alonso's. And 2008 was the most dramatic ending of a F1 season I could possibly imagine.
Anything is possible, I'm really excited about it, whoever wins, I'd like a great ending to a fantastic season. What a sport
Jackmancer
I'm just bloody excited about the final GP. I can't wait until Friday when the action starts. The anticipation will then build all over the weekend and culminate in what I hope will be an exciting race on Sunday, one that will have me on the edge of my seat.
I'm sat here thinking about past GPs there and they've always been exciting. Weather often plays a part. There's always overtaking into the first corner. There's often contact in the first corner too. There are often safety car periods and other incidents on the track, hell, even signs falling down onto the main straight! Lots of offs and coming togethers too. KERS is worth quite a bit too on the long drag up the hill onto the start finish straight.
It's going to be a good one. 2008 was almost too much for my heart. 2009 came close to killing me too when Button had a fantastic drive back through the field in a topsy turvy GP. If I don't post after Sunday, you'll know that it was indeed too much for the old ticker....
Masa always goes well there and this is going to help Alonso.
On top of this we have a very very worried Red Bull team thinking about alternators and water leaks and KERS and fuelling and backmarkers and tired engines and gearboxes.
I just can't wait, I really can't and may the best man win (the championship).
paulrobs
*Key stats supplied by FORIX collaborator Michele Merlino.