Do not underestimate how largely the shadow of Fernando Alonso drivers' championship defeat in Abu Dhabi two years ago looms over Ferrari. The day the Scuderia threw away what should have been the Spaniard's third title with a spectacular strategic own goal, one for which head of race engineering Chris Dyer proved to be the scapegoat despite his long years of service, is a painful memory for everyone at the team.
"I still don't sleep well if I think about Abu Dhabi," said Ferrari president Luca di Montezemolo during his annual Christmas press lunch at Maranello last December... over 12 months on from that day at Yas Marina. He even blamed the underachievement of 2011 on the after-effects of the disaster.
"Our season has been heavily affected by the unbelievable last race of 2010 in Abu Dhabi," he claimed. "For us to win the championship, we had to finish fourth and that we didn't achieve this goal is unbelievable. I'm sure that if we won in 2010, the psychological attitude of the team maybe would have changed."
It's debatable whether any difference in attitude could have turned the 2011 Ferrari into a title winner. But make no mistake, the pressure to prevail at Interlagos this weekend will be intense, perhaps crushingly so.
For di Montezemolo, failure is not an option even though the die has long since been cast and Alonso is lumbered with an inferior car to Vettel. That Alonso goes to Brazil 13 points behind is a miracle and, without some favourable circumstances, such as rain, or luck on his side, there may not be a damned thing the Spaniard can do to defeat Vettel.
Montezemolo: Failure is not an option © XPB
If sheer willpower was enough to drag him over the line, Ferrari would surely triumph. Everybody in the team knows what is at stake and the fear that a Vettel triumph will lead to the demise of further sacrificial lambs in inescapable.
Psychologically, there's also the small matter of the cruel defeat of Felipe Massa in 2008 to deal with. After all, in the Ferrari garage they were already celebrating after the Brazilian crossed the line and failed to notice Hamilton passing Timo Glock for the all-important fifth place.
Having been in the McLaren garage during those chaotic last laps for a story for AUTOSPORT, it's hard to imagine what it was like for Ferrari to have gone through the same emotions, but in reverse, that the McLaren team went through.
As di Montezemolo put it: "In my career, I have never seen a car crossing the finishing line with the world championship and then, in 30 seconds, he is second..."
None of this baggage is particularly helpful. There's a lot to be said for the cliched 'take each race as it comes' approach and di Montezemolo's habit of piling on the pressure may backfire by ramping up the tension. It's very easy to fumble a wheelnut in such circumstances.
But as team principal Stefano Domenicali pointed out, the situation is a little different to how it was in 2010. Quite the opposite in fact. In 2010, Vettel went to Abu Dhabi 15 points behind Alonso. This year, the Spaniard goes into the finale 13 points behind and it's Vettel's to lose. Stranger things have happened, after all.
So what can Ferrari do in the fight that they cannot afford to lose, yet do not have the weaponry to win in a toe-to-toe fight?
There's always luck, specifically of the bad kind for Vettel and Red Bull, to hope for but that's a very passive way to go about winning a championship. In fact, the one trump card they potentially hold is Alonso himself.
Winning a third world title is a big deal for Alonso, as is breaking Ayrton Senna's record for becoming the youngest triple world champion. He can be relied upon to do everything within his power to keep the fight alive all the way to the chequered flag.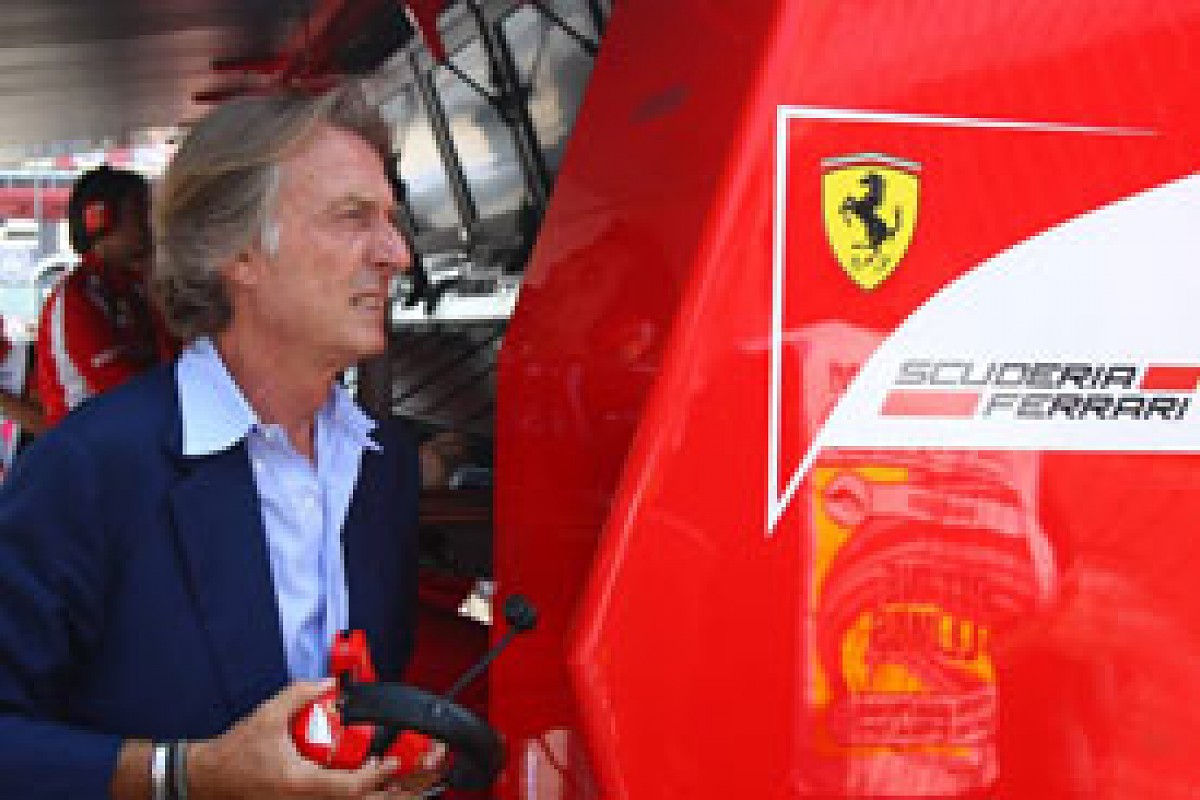 Massa thought the 2008 title was his for a few seconds © XPB
It's unfortunate that the technical facilities at Maranello aren't quite up to the task of beating Red Bull, barring an improbable, near-magical upgrade appearing on the car this weekend. The trouble is that Alonso is showing up the weaknesses of the car.
"Fernando, particularly in the race, is the best driver in F1 in terms of capability, in terms of speed, in terms of consistency and in terms of the relationship with the team," said di Montezemolo.
"I don't want to say there are no other [good] drivers because there are but for me Fernando is by far the best."
He makes a good case, which means that if the mercurial Alonso cannot deliver Ferrari to the promised land, there will be the temptation to make wholesale changes.
This would be a mistake. Ex-McLaren man Pat Fry only took the technical helm last May and it's not the work of a moment to change a team that was once reliant on the testing-driven empirical model for developing an F1 car into one that can excel using cutting edge simulation technologies. He still has a clear idea of how the team needs to evolve and needs to be given time.
But it would be just as big a mistake to assume that, if Alonso somehow does drag Ferrari across the line, everything is perfect. At best, an Alonso crown would paper over the cracks of a team that is still a few years behind Red Bull.
That's why something else di Montezemolo said on that December day at Fiorano echoes in my mind. It's far truer now even than it was then.
"The only problem that we don't have is a driver problem..."