Make no mistake: Sunday's United States Grand Prix at the turn-key Circuit of the Americas is absolutely crucial to Formula 1, and not only from a sporting perspective.
True, the race in the land of red, white and blue features two double champions - fittingly driving blue and red/white cars respectively - slugging out in their determination to become motor racing's youngest triple world champion, but this weekend F1 faces an even bigger fight: to re-establish what credibility it enjoyed pre-Indianapolis 2005.
That debacle has been debated at length, both within these pages and elsewhere, so there exists no need to further amplify the shameful affair here. Other than perhaps add that it is remarkable that in these straitened times any promoter - let alone two, for New Jersey still lurks on F1's horizon, financial issues and the aftermath of Hurricane Sandy notwithstanding - should be willing to invest hundreds of millions of dollars in a pastime that is effectively a European sport that survives by the simple expedient of slurping up vast amounts of Asian/Middle Eastern money.
On the one hand COTA's inaugural race stands as not only testimony to F1's resilience (thick-skinnedness?), but also to the passion of the sport's US fans. They are a highly knowledgeable, enduring and loyal bunch, particularly given the inhospitable hours they put up with to watch broadcasts - a situation compounded by F1's inexorable eastward migration.
Can F1 win over America after the 2005 debacle? © LAT
However, the most capitalistic of countries and sports have proven to be uneasy bedfellows, so much so that in its never-ending quest for a US home, the sport criss-crossed the vast country, hosting its 51 US GPs to date at no fewer than nine venues stretching from Watkins Glen (NY) to Long Beach, California, and every compass point between the two coasts. Even including Dallas in 1984, when 'JR Ewing' waved the green flag to signify the start of the parade lap and (screen) wife Sue Ellen presented the silverware!
To place F1's US travails (and the challenges thus posed to its US fanbase) in perspective, consider that Italy staged all bar one of its 63 grands prix to date at Monza, while Germany's Grosser Preiss has been hosted by just three circuits, as has the oldest world championship race of all, the British Grand Prix (est 1950).
"From a sporting point of view, there's actually a very strong Formula 1 fanbase, and a very knowledgeable fanbase as well," Pirelli's motorsport director, Paul Hembery, told this column when questioned about the topic in Abu Dhabi.
"A lot of those fans travel extensively. Obviously Canada, but also we tend to find them at a lot of European circuits. So Formula 1 has been coming and going to America of course for many, many years and we feel we should be there," added Hembery, arguably one of the paddock's most passionate and knowledgeable managers.
Mercedes motorsport director Norbert Haug echoes the tyre man's sentiments. "The Indianapolis race was very good, very impressive, especially the first one, and I think it belongs to a world championship," he said. "I think actually there are lots of fans over there with a lot of knowledge. The world championship needs to be in America."
However, F1 is not travelling to the USA to put its best forward in front of 100,000 fans - it can do that without leaving Europe and does so in Canada.
Rather, it is on a mission to establish itself commercially in the land of the free, and here it faces a major challenge, not only from other motorsport series - although the waning, but still formidable, US-centric appeal of NASCAR is no help in this regard - but from itself, for its make-up, structure, regulations, its very culture, are totally alien to the North American motorsporting psyche.
"I think America is the home of the automobile, I think it's a natural market that we have failed in, because we have not fully recognised that we need America more than America needs us," believes Martin Whitmarsh, team principal of McLaren - the last F1 team to win in the US, via Lewis Hamilton in 2007 - and chairman of the Formula One Teams' Association.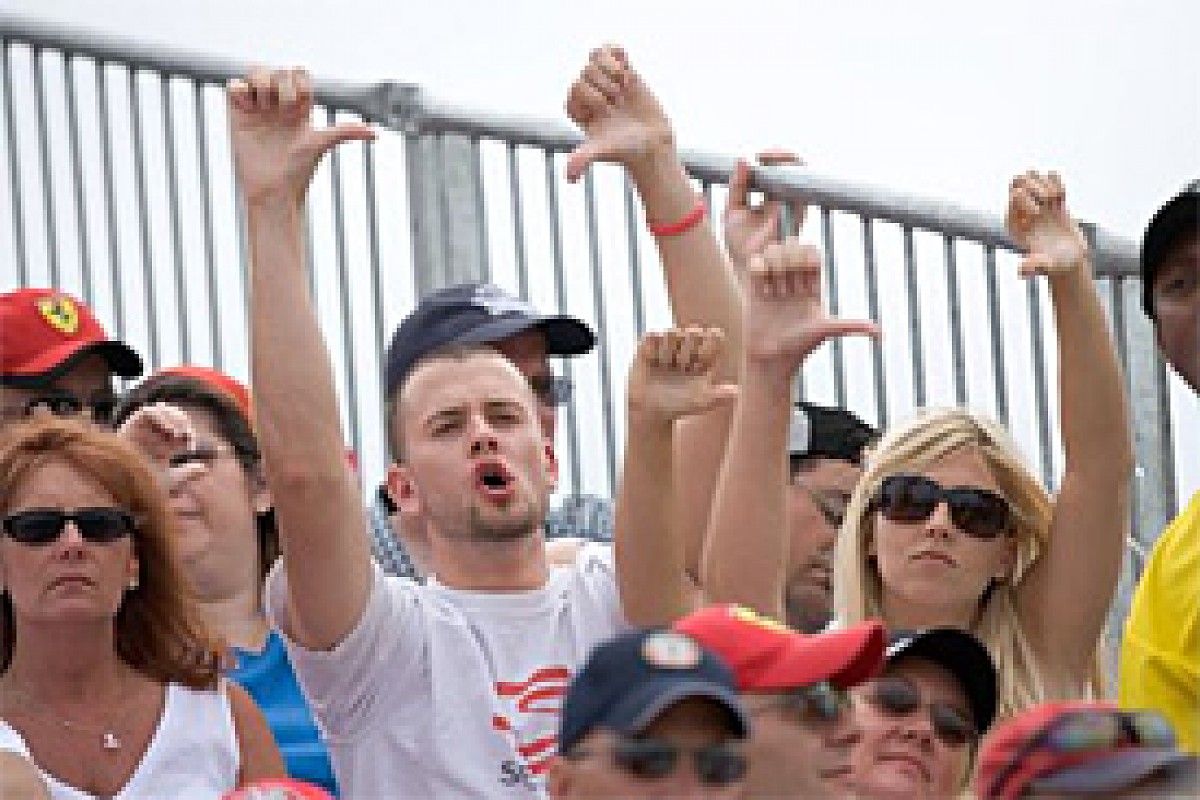 Martin Whitmarsh © LAT
"If you walk down this [Abu Dhabi] paddock and put together a list of the 50 largest investors in the sport, then you go through those 50 investors and [ask], 'What are your three largest markets in the world, first, second, third?', approaching 98 per cent of them would say the US is in the top three. Simply put, that's the bottom line - it's just commercially straightforward, that's really what the point is."
McLaren is heavily involved in NASCAR through its McLaren Electronic Systems subsidiary, which supplies fuel injection and electronic control system componentry to this uniquely North American tin-top series, so he knows of what he speaks when he says F1 can learn a thing or two from NASCAR:
"I think there's an opening, you know, I think we're a very different product from NASCAR, [but] I think we can learn a lot from NASCAR - I think they are probably commercially in many ways much more astute than we are. So I think we will learn from them, but I think we've really got to make a success of it."
However, memories of 2005 linger. "I want in my lifetime, in my career in Formula 1, for us to make a success in North America, because it's just a huge, natural market for us," he says. "I was there in Indy when we came away after that sham race. I didn't feel good about it and it's unfinished business for us, isn't it?"
Indeed, Haug, who after that 'race' fielded some of the wrath felt by the company's American operation after none of the cars powered by the Three-Pointed Star took the start, concurs. "It was unfortunate, the 2005 race, of course," he said. "I mean, nobody [in the US] understood it. It was certainly not the best promotion for a race, that's for sure. So, ja, let's do a better job now."
Herein lies the rub: How much unfinished business is there, and what exactly is it that F1 wishes to learn from NASCAR. What is a 'better job'?
Just this week the Wall Street Journal published its extremely perturbing take on the category's status quo: "NASCAR, the nation's richest and most popular form of motorsport, has experienced a fall-off so steep in recent years that the roaring ambitions of the past have been throttled down. Rather than adding that extra capacity [as it did in previous seasons], Martinsville Speedway has gone in the other direction: It got rid of thousands of existing seats instead."
The report goes on to say that: "The worry among insiders is that NASCAR may have experienced its heyday in the early 2000s, the way men's tennis did in the 1980s and Indy car racing did in the '70s. In a bid to grow roots beyond the South, NASCAR a decade ago expanded aggressively, lengthening the season and opening new tracks. But no sooner did NASCAR move races to California and Kansas than fan enthusiasm cooled, even at classic tracks such as Martinsville." Sound familiar?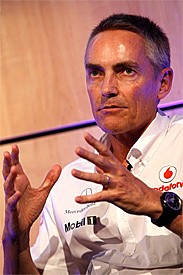 NASCAR's TV numbers have gone down © LAT
TV numbers are down 21 per cent, attendances at iconic circuits such as Talladega Superspeedway have fallen 50 per cent in five years and once-loyal sponsors such as Dodge and Office Depot are exiting in droves - despite a scheduled tantalising showdown between the rebellious coming kid Brad Keselowski and the old guard led by five-time Sprint Cup champion Jimmie Johnson - with a lot of being put down to "Drivers [using the] homogenized 'Car of Tomorrow,' with aerodynamics that make passing tougher and mechanicals that leave less room for personalization." Sound doubly and triply familiar?
If all this is extremely worrying for both categories - and it should be - then neither has done much to help itself in the quest for eyeballs: F1's showdown starts at 1300 central time: just as the final round of NASCAR's Sprint Cup in Miami hits the halfway point!
Where too often F1 tsar Bernie Ecclestone had no qualms about scheduling the British Grand Prix for Wimbledon Sunday, he goes up against NASCAR on home turf - just when F1 stages a title showdown on US soil for the first time in 50 years!
But at least F1 is in the right territory, more, it must be said, by accident rather than design, for the sport's players would have preferred New York or California as venue.
Texas has developed into the 11th biggest global economy, and many Fortune 500 companies have their headquarters in the state, while it has obvious connections with the motor industry through being the 'Oil State'.
For COTA's location the sport can thank one man - Austin native and race instigator Tavo Hellmund, who is currently out of it while lawsuits rage - and not some strategic plan drawn up by F1's triumvirate of players: governing body, commercial rights holder and teams collective.
However, F1's strong US partner base has been eroded. Ford is gone, ditto Goodyear, while computer suppliers such as Dell/Compaq/HP disappeared when the car companies left, having been leveraged into the sport via supplier agreements.
Yes, Mobil is in with McLaren, but Esso left with Toyota, while Red Bull sponsor Infiniti is a niche player in the US executive car market dominated by Mercedes, Audi and BMW - of which but one enjoys F1 presence.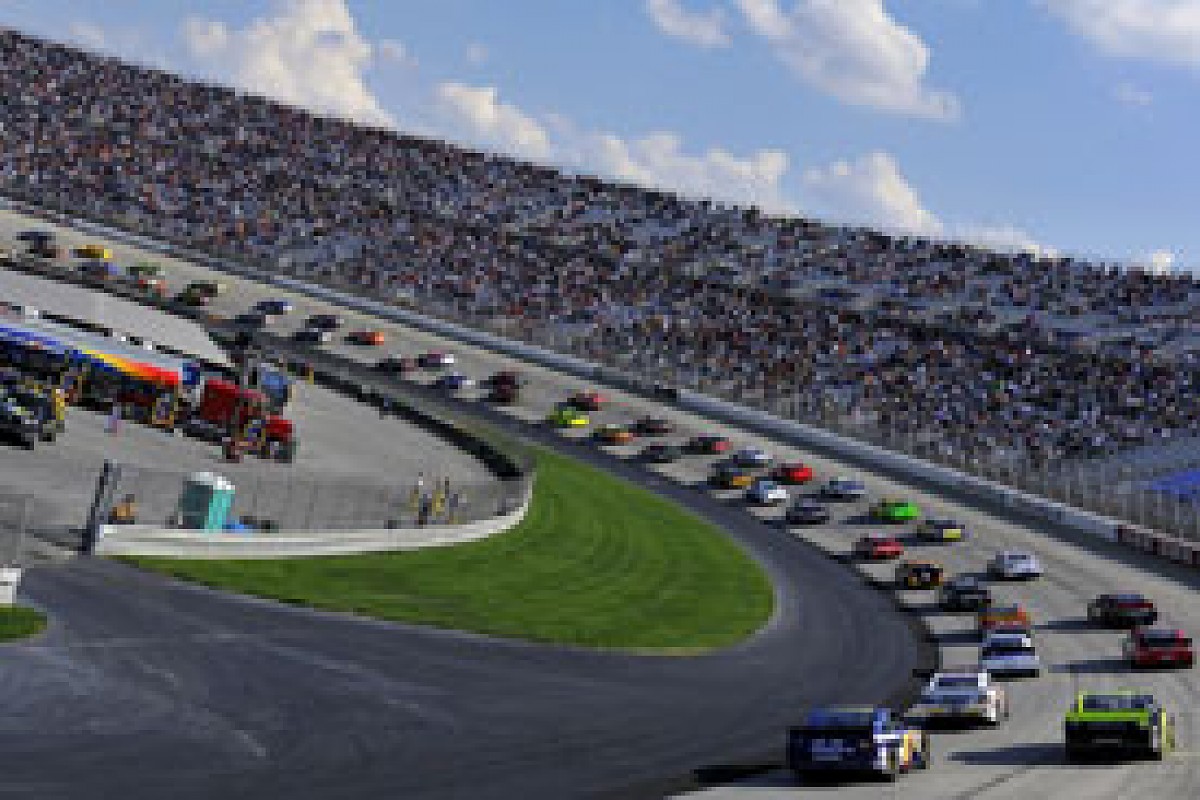 Austin hosts F1 for the first time ever © LAT
While the US is Ferrari's largest market by a factor of at least two to one, engine supplier Renault is basically unknown, while what brand recognition Red Bull enjoys has predominantly been driven by its NASCAR and MotoGP activities, plus, of course, the high-profile Stratos space jump. Here, bear in mind that a Red Bull-liveried car won its first race in 2008, a year after F1 last departed US soil.
For the rest, who in the US knows about Marussia? Force India could be some Navajo ritual for all some folk care, while HRT is a medical treatment far removed from motor racing. Sauber? Among the Amish it means 'clean' - as it does in German - while Williams is a private liberal arts college located in Williamstown, Massachusetts...
Before F1 can go hunting sponsor dollars, it thus needs to build up a recognition factor among blue-chips, and that will not be the work of a moment, nor achieved by the simple expedient of having one (or even two) races a year.
Here the switch to NBC from Speed, F1's broadcast partner of 17 years, could cut both ways, although it must be said that NBC has had a far greater national footprint than does the Fox-owned channel. Nevertheless, only the Canadian Grand Prix and final three races of the year will air on NBC, with the remaining events broadcast on NBC Sports Network. Confusing just when it should be simple.
There is (loose) talk of Coca-Cola coming with one or other of its myriad brands, which cover the full 'soft' spectrum from healthy waters to energy drinks, while rumour of control systems giant Honeywell doing a deal with one of three targeted teams - Lotus, Williams and McLaren - gathers pace with each passing grand prix.
But, if F1 wishes to attract US brands, its drivers need to learn to watch their Fs and Ss, for such language in public is a no-no in North America, particularly when broadcast during open hours on national channels...
In the US simple communication is paramount; in fact, due to the country's melting-pot of cultures and languages, it is arguably the primary pedestal in any US brand's marketing mix.
Where F1 does not even have a marketing division, let alone a structured PR programme or cohesive communications strategy, NASCAR has taken heed of this, and recently commissioned a full review of its communications strategy, a subject that will form the basis of a future column in these pages.
Says David Higdon, NASCAR's director of integrated marketing communications, of the review: "The primary focus [was] on assessing NASCAR's PR department, its practices, capabilities and readiness to meet the needs of a changing media landscape now and in the future. The secondary focus was on assessing the communications functions of the primary entities that make up the NASCAR ecosystem, namely teams, tracks, sponsors, media partners, agencies, etc."
Now there is something F1 can learn from NASCAR: C-O-M-M-U-N-I-C-A-T-I-O-N. Until it does, regardless of fancy stadiums, wonderful backdrops and loyal fanbase, F1 will be no more than a niche automotive sport in The Land of the Automobile...