Until Friday morning's first free practice session at the Circuit of the Americas, Lotus reserve driver Jerome d'Ambrosio will hold the distinction of being the only man to have lapped the circuit in a relatively contemporary grand prix car.
The Belgian, who raced for Lotus in the Italian Grand Prix in September, completed a brief demonstration run of four laps in a two-year-old Renault R28 last month before technical problems intervened. But it was enough to give him a feel of Formula 1's newest track.
Although d'Ambrosio was quick to emphasise that his experience on a dirty track makes drawing definitive conclusions difficult, he was impressed with what he saw.
Turn 1
Estimated gear: 2nd
Jerome D'Ambrosio: This is not necessarily the nicest corner on the track from a driver's perspective, but it's a good technical challenge and I think it can be the signature corner of the circuit. For the spectator, the steep hill on the approach will be very striking. It's something that you don't see anywhere else.
The start/finish straight © XPB
It will be a tricky corner. You can't see the exit as you get on the power because it starts to drop away downhill. On the entry, you can't see the apex when you brake. This makes it a very tricky, technical corner.
It's going to make the start very interesting. It's going to be harder than usual to see someone if they spin in the middle of the corner at the start, you're certainly going to notice them much later than normal, but that's all part of the challenge.
Turn 2
Estimated gear: NA (acceleration zone)
JDA: This will be flat. It wasn't for me during the demo because the track was so dirty. Whether it will be taken with the DRS open is hard to say because of that.
Turns 3-6
Estimated gear: 6th, dropping to 4th
JDA: This section is a lot like Becketts at Silverstone, only with asphalt run-off either side rather than grass, which means that a driver has more margin for error. That doesn't mean it's easier, though, as you still have to drive it. Turns 3 and 4 will be very quick, with 5 a bit slower and six slower than that.
It's a really quick sequence, with a couple of downshifts, and it's definitely the most enjoyable part of the track from a driver's perspective.
Turns 7-9
Estimated gears: 3rd, dropping to 2nd
JDA: This follows on straight after the previous section, but I'd divide the sequence into two parts because it becomes slower and more technical. You just have time to pull the car back across the track from the exit of Turn 6 to the entry for Turn 7 and by the time you get to Turns 8-9, it's a more tight, pronounced corner than the previous ones and feels like a chicane to drive.
Turn 10
Estimated gear: NA, acceleration zone
JDA: This is a kink, not a corner, and should be flat.
Turn 11
Estimated gear: 2nd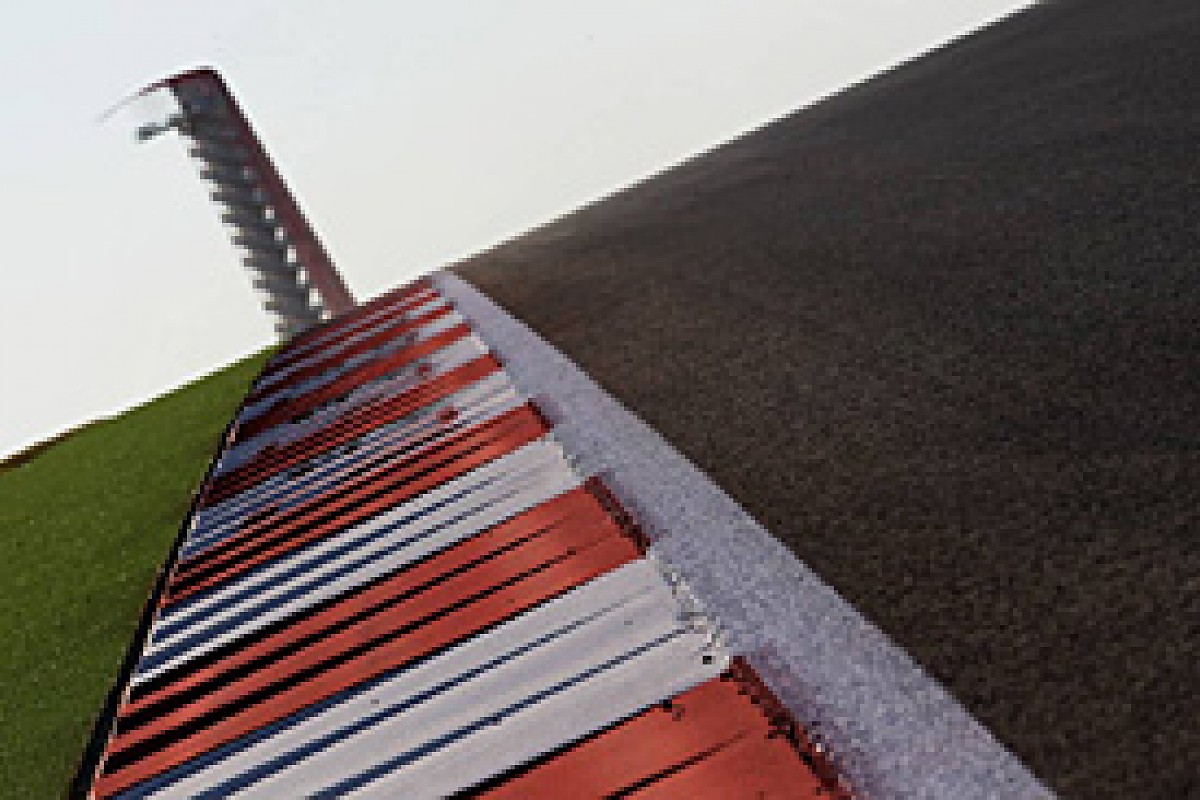 Austin includes plenty of ups and downs © XPB
JDA: This is the start of the middle section, which is less enjoyable to drive. It's the standard 'overtaking section' of the track and that is great for the show and for overtaking. You don't want to be sat behind a slower car for 30 laps in the car because you can't pass.
It is really wide on entry, a bit like we see in India. It opens up a lot before the exit and there's a really wide turn-in. It will be tempting for a manoeuvre and passing is possible, although with the DRS zone on the following straight, it might be better to wait depending on where the DRS detection point is.
Turn 12
Estimated gear: 2nd
JDA: The run to this is uphill, which could promote overtaking because when you are following a car going uphill you benefit from a bit more of a slipstream effect.
It's a standard second gear left-hander and should give plenty of opportunity for overtaking. Because it follows a long straight and it's a slow corner, I don't think it's going to take 10 laps to get past someone. Obviously it depends on factors like the gear ratios and the strength of the car, but it's not going to be too hard to pass.
It leads into a very technical section of the track, which is nothing exciting for the driver.
Turn 13-14
Estimated gear: 2nd
JDA: This is one corner. It's a strange corner because it closes off at the apex. It's very technical and not the most exciting corner, but you will at least be able to follow closely.
Turn 15
Estimated gear: 2nd
JDA: Another slow hairpin.
Turn 16
Estimated gear: 4th-5th
JDA: This is a very nice corner for the driver. I'd compare it to Turkey's Turn 8, although you arrive slower. There are many apexes and it's very long.
It's difficult to be sure exactly how it will be because of how dirty it was in the demo, so it's hard to be sure of the gears even. But there won't be any need to brake at the entry, that's for sure.
Whether it's flat or not, we will have to see. But once the track cleans, it's possible. It will be lower speed than Turkey, but on the other hand you will have built up a lot of speed by the exit.
Turn 19
Estimated gear: 3rd
JDA: Nothing special. It's just the first of two left-handers needed to complete the track.
Turn 20
Estimated gear: 2nd
JDA: In the early laps, when the track is crowded, it might just be possible to overtake here. Also, if you can follow closely it's possible that you might be able to attack into the first corner.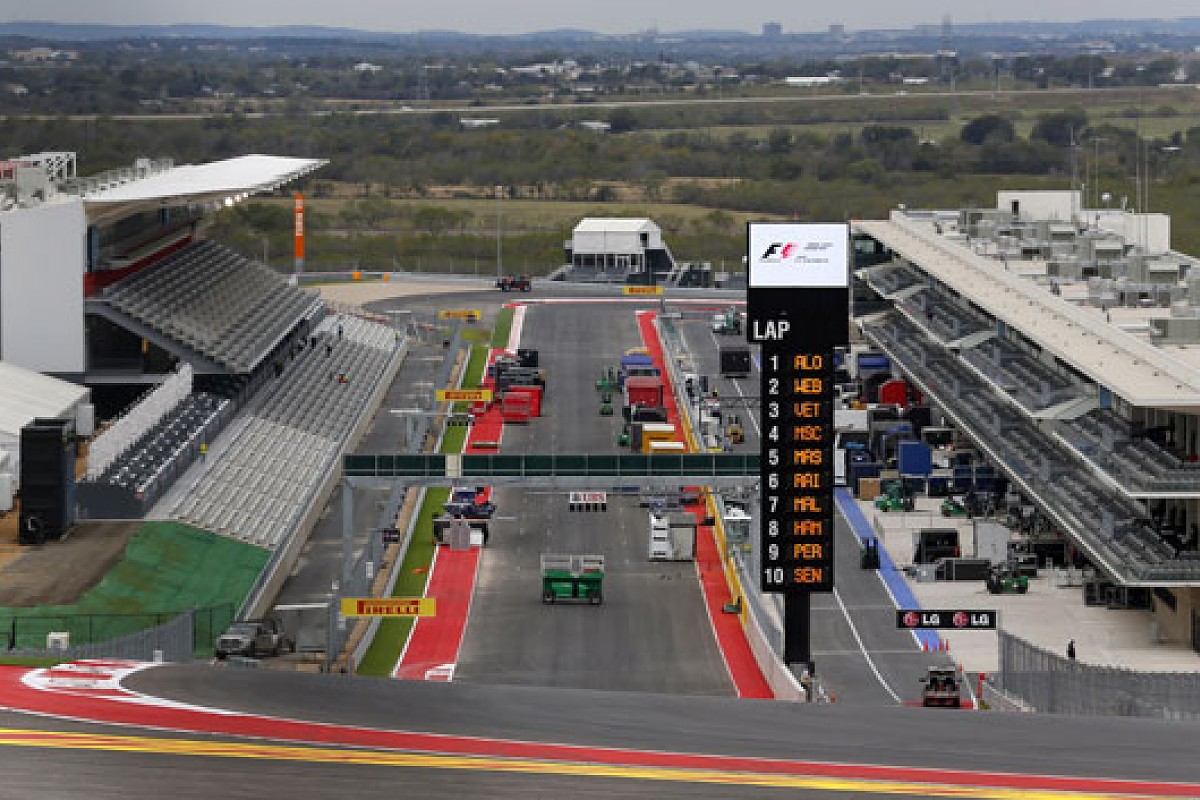 Weather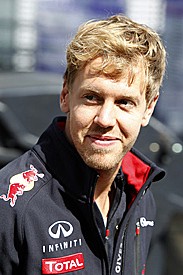 Key Austin GP stats
• Austin will be the 70th track used in Formula 1 since the inauguaral 1950 season. Three of the original seven circuits are still in use: Monaco, Monza and Silverstone. 10 meanwhile have been introduced since Sepang in 1999 - all but two of which are Hermann Tilke designs.
• This weekend will also mark Sebastian Vettel's 100th grand prix. His record stands alongside the greats during their respective first 100 races: he could tie the all-time best for wins (27), is second only to Senna for poles (35 to 46), and has almost the same podiums (45) as Fernando Alonso (47) and Lewis Hamilton (46) achieved. Michael Schumacher leads that particular count, amassing 54 podiums in his first 100 races.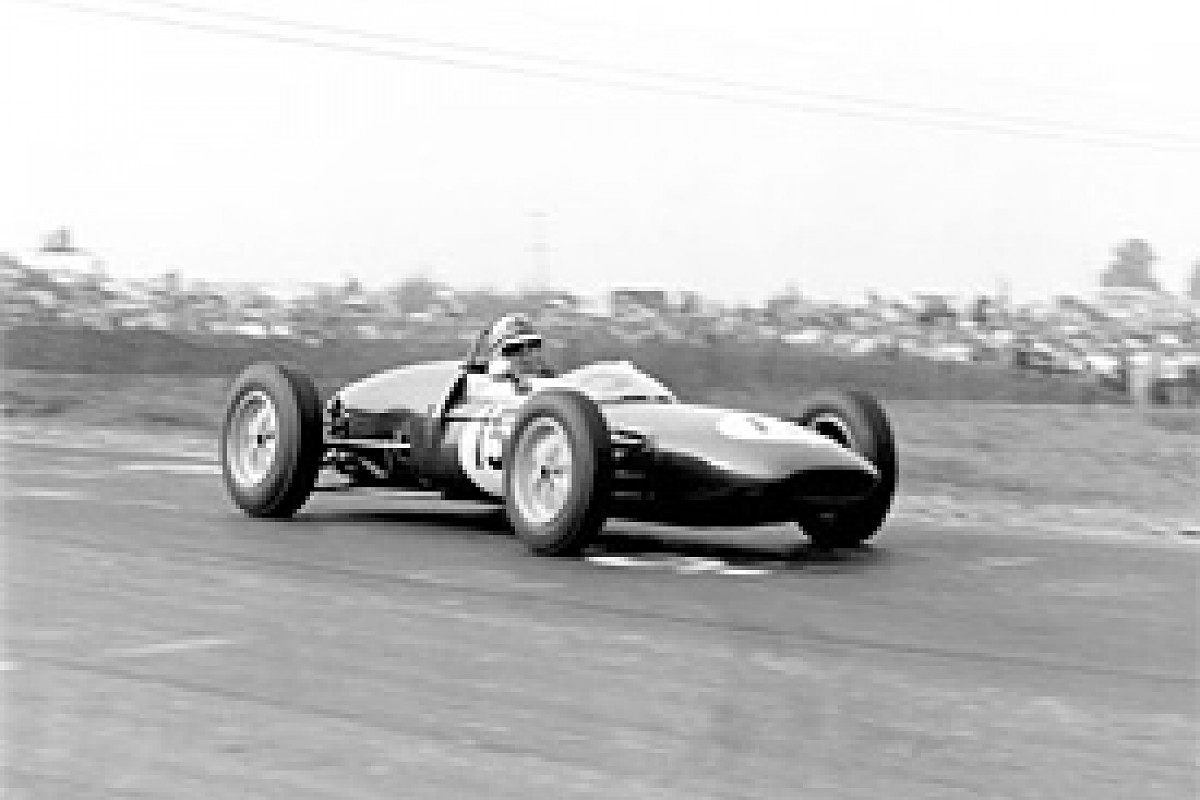 Sebastian Vettel, Red Bull, 2012 © LAT
• Amazingly, Vettel's last retirement for a race accident was the infamous 2010 Turkish Grand Prix, when he and team-mate Mark Webber collided. That was his 50th start, meaning that if he doesn't make a mistake in Austin, he will be only the second driver in history to complete 50 straight races without retiring for an accident or spin. The absolute record is held by Nick Heidfeld: 56 races, streching from France in 2006 to Italy in 2009.
• Fernando Alonso has never qualified on the front row when racing on a new circuit for the first time. Indeed at Bahrain in 2004, Valencia and Singapore in 2008 and Abu Dhabi in 2009 he missed out on the top 10 entirely. He then qualified third at Korea in 2010 and again at India last year. This season he has started from the front on just three occasions (Spain, Silverstone and Hockenheim).
• Vettel in contrast has a superb record when qualifying on new circuits. Since he joined Red Bull he has always been on the front row (he started second at Abu Dhabi in 2009 and claimed pole for Korea and India).
• Ferrari holds the record for wins on the post-1999 new circuits, with five victories. Since 2009 it has won just once however, back at Korea in 2010.
• Jenson Button is the only active driver to have been present in every edition of the US GP since 2000 (Schumacher missed 2007). Despite that record though he has never scored points - he counts four retirements and three finishes outside the points.
• Lewis Hamilton in contrast scored his second F1 victory in the US, and only one week after his maiden triumph. He is the only driver in history to have posted his first two wins in only seven days.
• Alonso boasts three wins heading into Austin. The last man to win just three times and emerge as champion was Nelson Piquet back in 1987 (when there were 16 races).
• Michael Schumacher needs to record just six more kilometres to break Rubens Barrichello's record for the longest total distance amassed in Formula 1. He will surpass the Brazilian's tally if he completes the second lap of the race.
Famous Five US Grands Prix
1961
Watkins Glen remains perhaps the only circuit which gave Formula 1 a long-term home in the US, hosting 20 grands prix in total.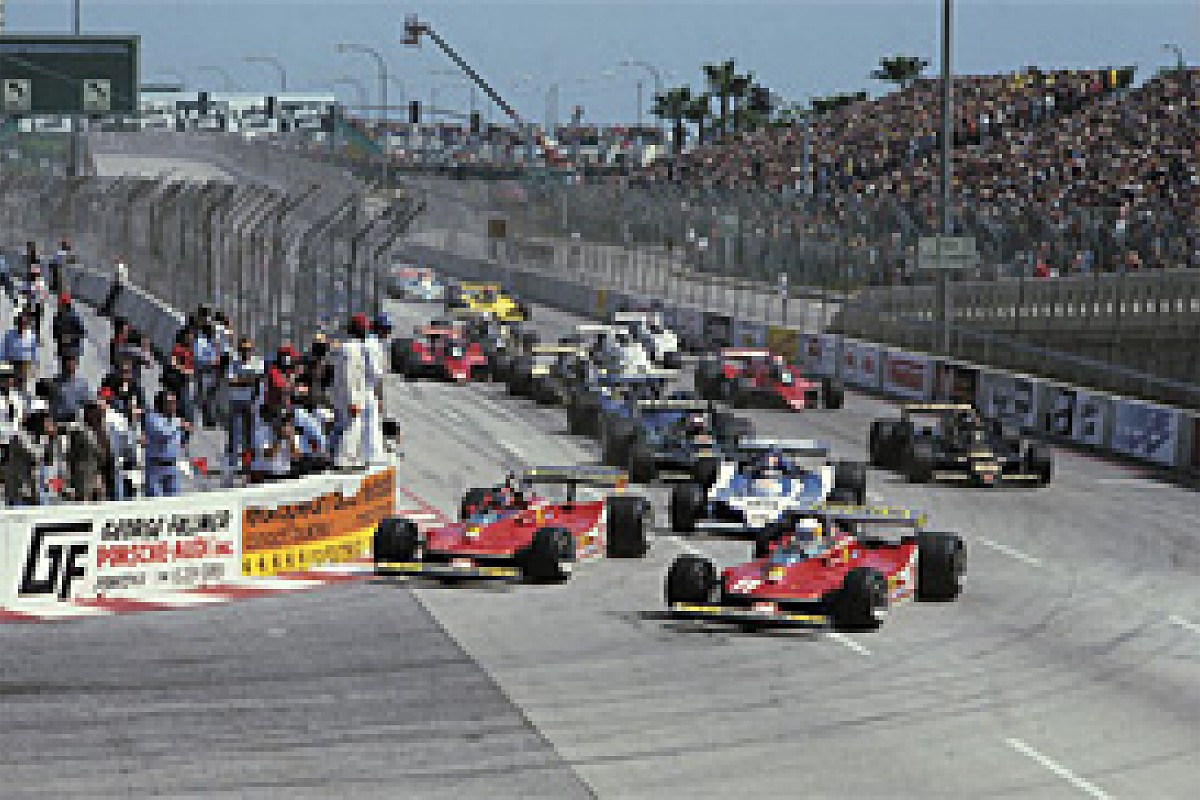 Innes Ireland on his way to victory © LAT
The first of those came in 1961, with several local stars joining an F1 contingent deprived of Ferrari's absence - the team opting to skip the race after winning both world championships.
It was Jack Brabham who captured pole for Cooper, and was a constant feature in the early battle for the lead. He and Sterling Moss traded positions on numerous occasions until, on lap 45, Brabham was forced out with overheating problems. Moss took over at the front of the field but his reign too was not to last; 12 laps later he was forced out and Innes Ireland, who had started down in eighth, inherited the lead.
Ireland received further boosts when two of his main threats, Graham Hill and Roy Salvadori, both retired late on, allowing him to hang on to the win despite fuel pressure problems. Dan Gurney finished second for Porsche, with BRM's Tony Brooks completing the podium.
1979
F1 was still racing at Watkins Glen when, in 1976, it held a second race at Long Beach. The circuit would host eight grands prix in total, before falling off the calendar due to money issues.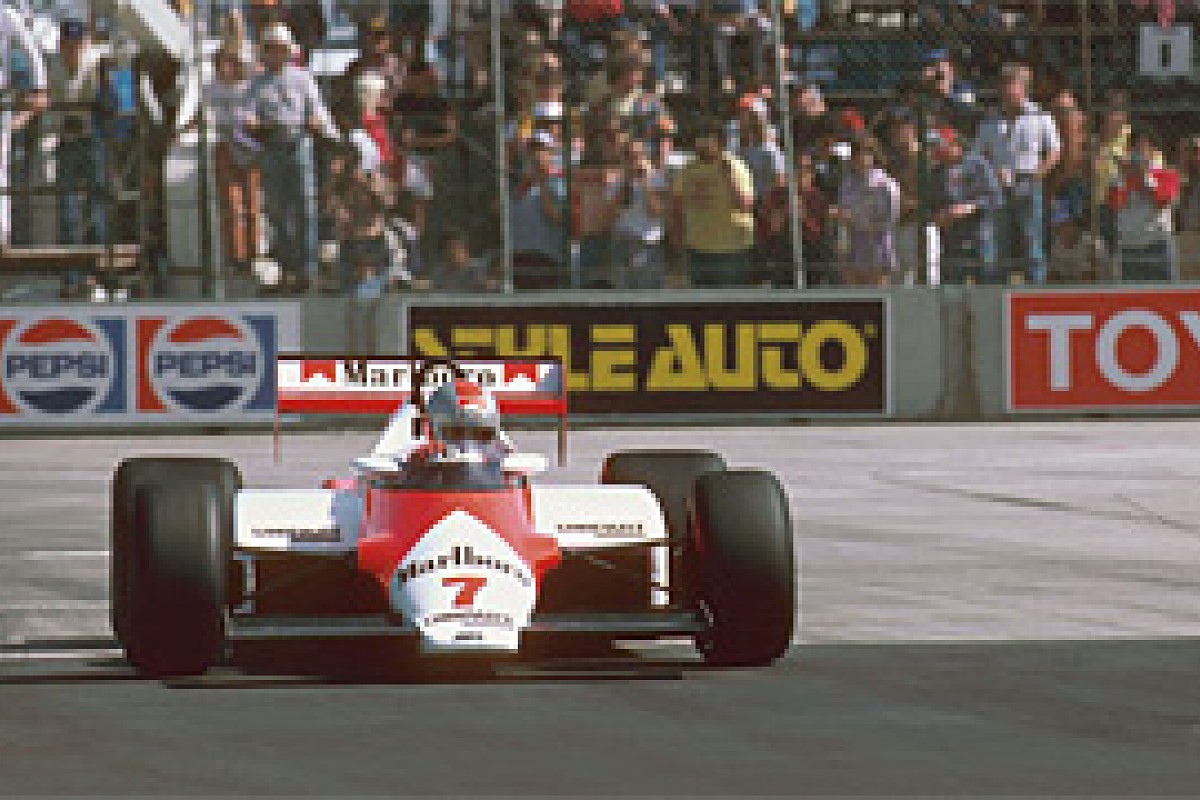 Long Beach hosted a second US race © LAT
In 1979 Long Beach was the scene of Gilles Villeneuve's third F1 win, and his only victory from pole. The latter accolade was only secured in the dying minutes of qualifying, when Villeneuve found just enough speed to pip Carlos Reutemann by six hundredths of a second.
After a confused start process - Reutemann's engine cut out on the warm up lap and then Villeneuve drove past his grid slot by mistake - the race started and Villeneuve held the advantage. With Reutemann and Jacques Lafitte, who had qualified fourth, retiring early on he was able to cruise away at will, setting the fastest lap en route to a near 30s victory.
Behind him the battle for second was far fiercer, with the second Ferrari of Jody Scheckter, Patrick Depailler and Jean-Pierre Jarier trading blows early on. The latter began to hold up the field, but Scheckter was eventually able to pass and ease away into second, with Alan Jones then beating Depailler to third.
1983
There were again two US grands prix in 1983 - Long Beach (for the final time) and Detroit (for the second of seven races in total).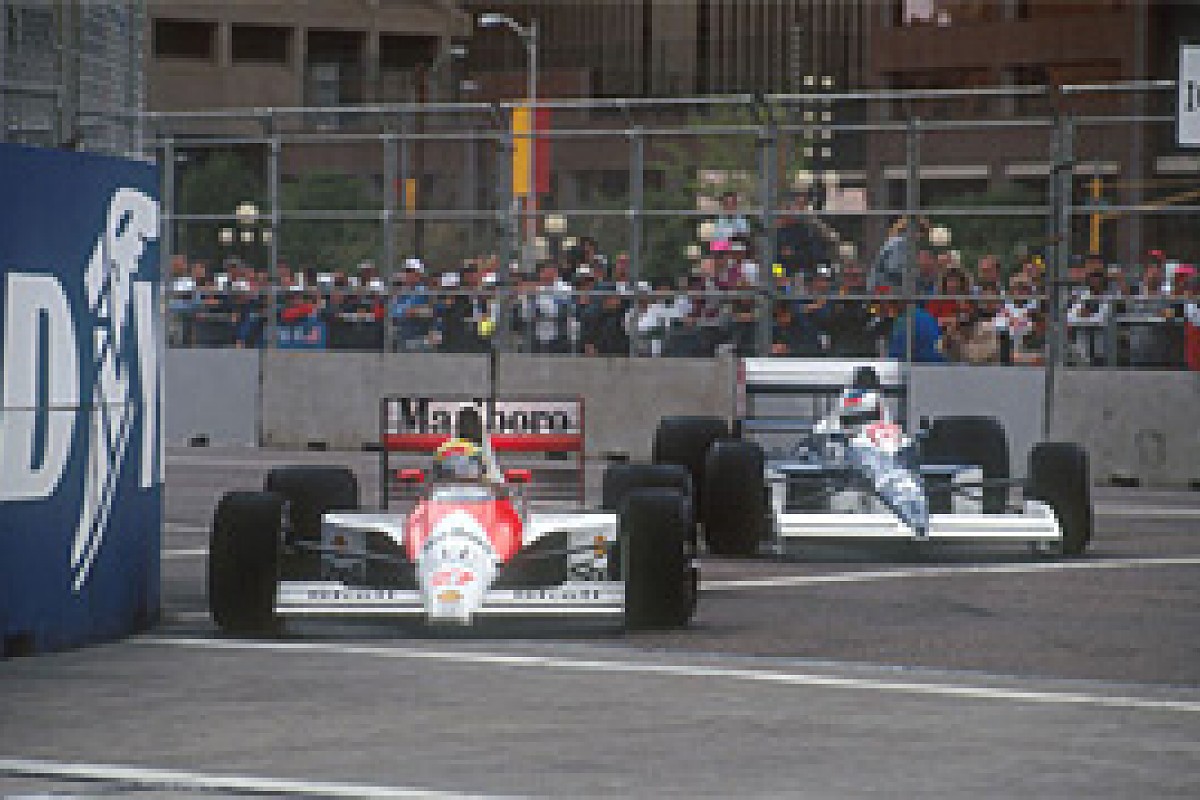 Watson won for McLaren in 1983 © LAT
It is to Long Beach that we turn our attention, as McLaren secured the most unlikely of one-twos; John Watson and Niki Lauda having started from 22nd and 23rd respectively.
While the remarkable comeback owed something to a spate of collisions, crashes and retirements, it was also massively influenced by tyres. The Michelin-shod McLarens had struggled for single lap pace in qualifying, proving no match for the dominant Goodyears. In the race however the Michelin rubber was far more effective, allowing Lauda and Watson - initially in that order - to work their way through the field.
At mid-distance Watson managed to get back ahead of his team-mate and, 11 laps later, made short work of passing Riccardo Patrese and Jacques Lafitte and moving into the lead. Lauda followed, and the two McLaren men simply eased away thereafter.
1990
By 1990 F1 had moved onto its ninth US circuit, the unloved Phoenix street track. An uninspiring layout consisting largely of 90-degree corners meant the track only hosted three races in total, between 1989 and 1991. The most noteworthy race came in the middle of that sequence.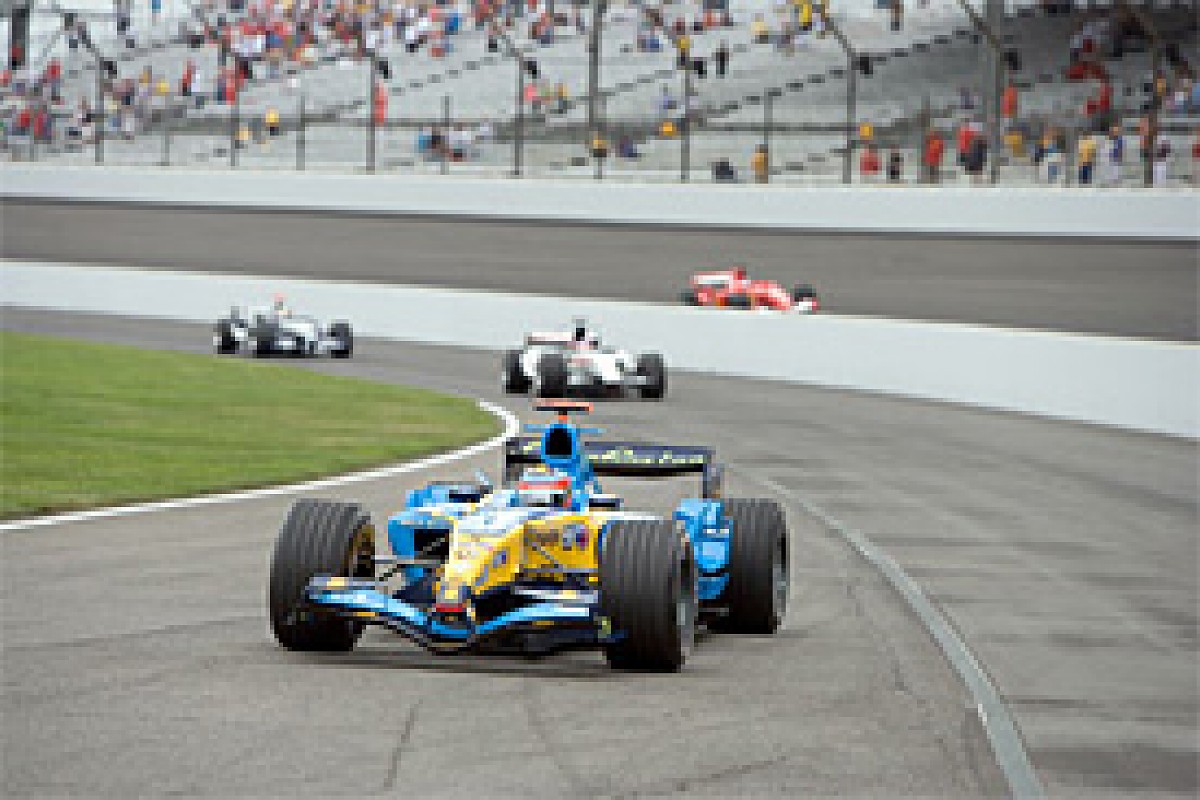 Senna battles with Alesi at Phoenix © LAT
With Alain Prost switching from McLaren to Ferrari ahead of the season, Ayrton Senna became the team's de facto No.1, but in qualifying he was beaten by new team-mate Gerhard Berger as rain made the starting order something of a lottery. Significantly, Senna also lost out to Tyrrell's Jean Alesi.
It was Alesi who started fastest, diving into a lead he began to rapidly extend at the first turn. Senna fought his way to third, which became second when Berger spun on lap nine. Already though Alesi was eight seconds up the road; the chase was on.
Senna bridged the gap and finally made his move on lap 34, only for Alesi to hold the outside line on the exit and retake the lead at the following turn. One lap later Senna made the move stick, but Alesi would not go quietly and staged several attempts to regain the advantage. Senna ultimately hung on, before slipping away when Alesi decided to conserve his tyres. He was denied a maiden win, but did at least have the comfort of scoring his first grand prix podium in second.
2005
2005 was memorable for all the wrong reasons, dealing F1 a devastating blow in the US from which it has never yet truly recovered.
In Indianapolis F1 seemed to have found the permanent home it craved, but in the sixth instalment of the race farce took over. After two more grands prix, the race disappeared.
The 2005 event was memorable, for the wrong reasons © LAT
The controversy centred around Michelin, which suffered several tyre failures - most notably Ralf Schumacher's violent Friday practice crash - in the build up to the race. The tyre giant was forced to advise the seven teams it provided that its tyres were not safe for a race duration. Tyre changes were banned under the regulations of the time, but the FIA refused Michelin's proposed compromise of installing a chicane. An impasse was reached.
All 20 cars lined up for the race, but at the end of the warm up lap the 14 Michelin-shod vehicles pulled into the pitlane and out of competition. Six cars therefore contested the grand prix - Ferrari, Jordan and Minardi.
What followed was a blame game, with Ferrari - which had refused to abandon the race - Michelin and the FIA all earning censure. The tyre company did at least refund fans and even purchased additional tickets for the 2006 race, but the damage was done; F1 was embarrassed, losing vast swatches of prestige in on fell swoop.
From the forum
I've just noticed that US GP will clash with NASCAR season finale. I'm not a huge fan of NASCAR, but recently I started to follow it a little bit closer. However, this situation has no winners, wtf America?
F1 will lose, NASCAR will lose, Speed will lose, ESPN will lose and most importantly - fans will lose, because they'll have to pick one of the two.
I must admit this is a disaster from commercial point of view. I have no idea why would anyone want to do that, since obviously everybody will be losers.
dweller23
Great looking track.
As I said last year - looks like it's ideal for the Red Bull design philosophy. They're gonna clean up through the faster stuff.
I reckon the other drivers won't see what way that car went with Finger Boy peddling it...
maverick69
I think WDC will be decided in Brazil. Vettel needs to score 15+ points over Alonso to win the championship - that will be hard unless Alonso retires and Vettel gets a podium.
sergeym
*Key stats supplied by FORIX collaborator Michele Merlino.