Every grand prix weekend brings with it a hot topic, and India was no different. Where the paddock's talking point in Korea was the upcoming - and ultimately disappointing in virtually every respect - October 23 Paris summit between the sport's governing body, commercial rights holder and all 12 teams, in Noida folk chatted incessantly about budget caps.
Cost control is not, of course, a novelty in Formula 1. The flamboyant, and now disgraced, former Renault F1 boss Flavio Briatore back in the 1990s opining that the sport could heavily reduce its collective operating budgets without impacting on the spectacle.
Richard Parry-Jones, while Ford Motor Company's group vice-president of global product development, its chief technical officer and its head of global R&D operations, suggested first that teams be given fixed annual budgets.
He realised that his ailing company had no chance of competing against the financial might of Toyota, BMW and Mercedes, so shrewdly dressed up his suggestion as a means of creating an equitable technical challenge for F1 engineers.
Tony Purnell was an early supporter of a budget cap © XPB
Thus the Welshman's F1 sidekick Tony Purnell, then the Jaguar team principal, took the bang-for-buck ball and ran with it all the way to the FIA's top office, there bending president Max Mosley's ears.
He pushed the concept even further when he was appointed technical consultant to the governing body following Jaguar's exit and the subsequent sale of its team to Red Bull.
Frustrated by the space race between the six car manufacturers then competing in F1, Mosley in 2008 attempted to introduce a voluntary budget cap of £25million a year, with committed teams being granted greater technical freedoms. Meanwhile those who insisted on spend-spend-spend approaches would have their wings clipped - literally and figuratively.
There was, of course, the tricky question of how volunteers on such ridiculously low budgets could afford cutting-edge technologies, but this consummate politician brushed those aside as he persisted with his ultimately futile campaign.
Cynics at the time suggested that the timing of Mosley's concept - in the thick of acrimonious negotiations over the terms of an extension to the expired Concorde Agreement - that cost saving was just a front to reduce team demands for an increased share of the sport's revenues.
As a trained barrister Mosley is a logical person, and the issue is, after all, totally logical: reduce the cost of grand prix racing to teams, and their payouts can be reduced proportionately, with the balance flowing to the sport's rights-holder; a bunch of financiers who picked up the rights from Bernie Ecclestone and a group of banks via a series of loans upon which interest annually builds up.
Still the teams pushed for and got 50 per cent of F1's underlying revenues, having at one stage held out for 60, and it's likely that talk of cost cuts tipped the balance away from them and towards CVC Capital Partners, the venture fund that then held two-thirds of the sport's commercial rights.
However, a strong possibility exists that without promised operating reductions, the teams would have held out for higher shares, worth an estimated £110million to CVC during the revised agreement's 2010-2012 tenure.
The budget cap was Mosley's undoing, for so opposed were the established teams to the concept that they demanded (and possibly received) his head on a plate.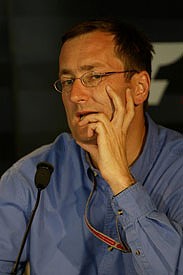 Mosley ceased to be FIA president just three months after his cost-cap idea died © XPB
While he will forever deny he was pushed from office, the bottom line is that the budget cap concept died and he was gone within three months - but not before the FIA signed up to the extended Concorde Agreement, conditional on team agreeing to control costs.
Despite being effectively forced from office by fall-out over this (and other issues), one of Mosley's stickier legacies is that teams were forced to adopt an element of cost controls by way of the McLaren-devised Resource Restriction Agreement.
Most teams preferred this idea to a budget cap as it controlled only tangible items such as payrolls, purchase ledgers and wind tunnel time/CFD processing capacity, while totally banning in-season testing.
This column published a comprehensive analysis of the RRA and its mechanics exactly a year ago.
Little has changed in the interim barring the departure of Red Bull, Ferrari, Sauber and Toro Rosso from the Formula One Teams' Association, under whose aegis the RRA was universally accepted, partially over differences in cost-cutting philosophies, and that FOTA formally approached the FIA to enshrine the RRA in the Sporting Regulations, as originally disclosed in these pages.
The RRA proved controversial, not least as it applies only to teams. Engine suppliers, meanwhile, can spend whatever they like. Auditing has also proved difficult and more than one team kicked up a fuss when consultant CapGemini was tasked with examining the books of a number of outfits. Also, certain items - for example KERS units - are excluded, while the document does not begin to address others.
In addition, there exist differences in opinion over the legal validity of the RRA as it stands, for the original was extended after discussions at the 2010 Singapore Grand Prix.
These provided for a shallower spending 'glide path'. But sources suggest only a heads-of-agreement document was signed, with formal ratification still outstanding. By the same token, others declare the Singapore document totally kosher.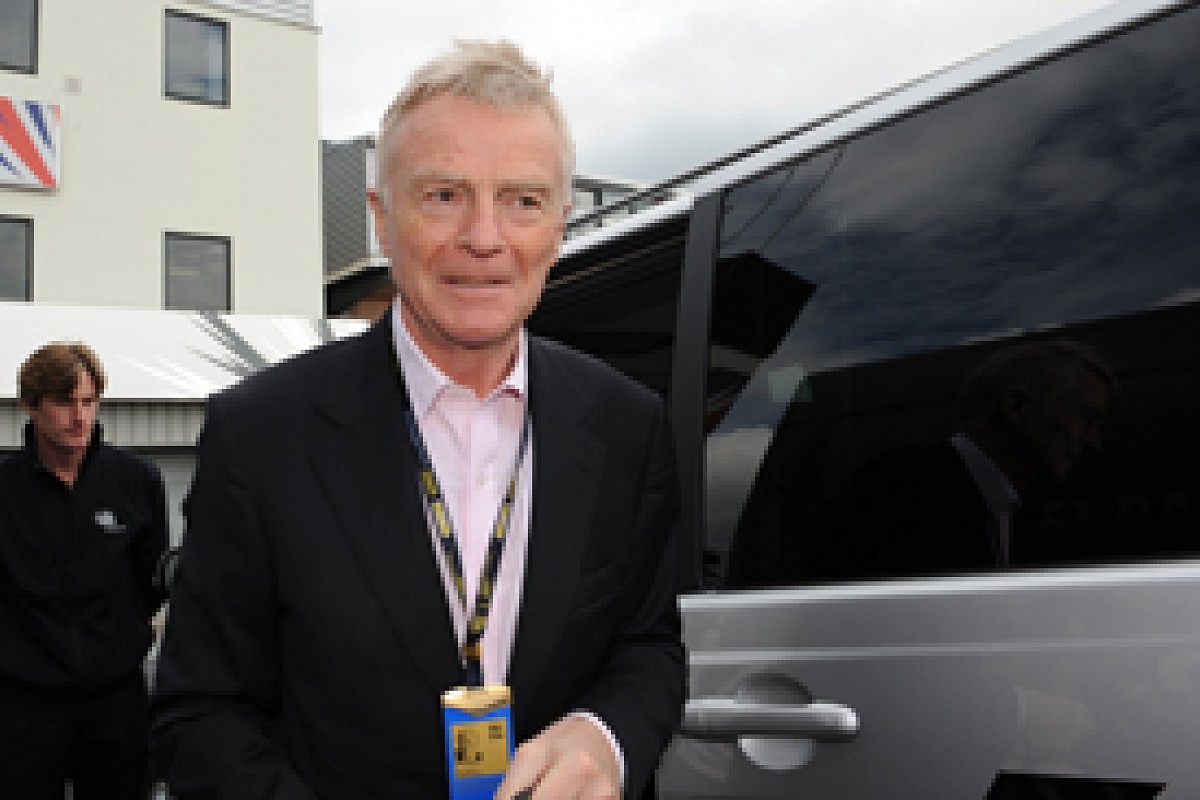 The current RRA was - or wasn't - signed off in Singapore in 2010 © XPB
Either way, the mere fact that folk continue arguing about the document's legality rather than simply adhering to it illustrates the enormous challenges facing F1 if it wishes to institute a legally-binding cost-control agreement.
There are those who firmly believe that cost controls have no room in this most capitalistic of sports, and that the RRA was introduced (and accepted) for entirely the wrong reasons.
They say that the most effective way of curbing budgets is via technical regulations framed to endow little or no advantage on big spenders - a concept this column is inclined to agree with subject to tight control - but that's an argument for another day.
FIA president Jean Todt - no friend of either Ecclestone or CVC - recently decreed that team budgets should be cut by 30 per cent, something Ecclestone rather keenly endorses, for it should enable his paymasters to continue extracting top dollar from the sport while delaying the inevitable extinction of more than a few hard-up teams.
The item was agenda-listed for the October meeting, with a budget cap similar in concept to that tabled by Todt's predecessor, but with a massive increase in expenditure limit.
Ecclestone, aware of the more controversial aspects of the RRA, also favours a full budget cap, and called a brainstorming session of all team bosses in India with a view to establishing broad parameters.
Although certain expenses, such as driver salaries and marketing and hospitality costs, are expected to be excluded from the cap, items such as engine/KERS etc will be included, although quite how folk are expected to impose limits on Renault/Cosworth and similar high-value suppliers over whom the FIA/FOM have zero control, taxed the minds of the bright and good in Paris.
That marketing costs should be excluded from the cap is understandable when seen from Ecclestone's perspective, for most team expenditure in this regard is in 'his' Paddock Club and other FOM-managed commercial initiatives owned by CVC.
That said, capping driver salaries would not only make both the governing body and commercial rights holder extremely unpopular within the Grand Prix Drivers' Association, while possibly even evoking a strike as blighted the 1982 South African GP, (when the FIA and teams attempted to exercise a modicum of control over driver contracts). Some have expressed doubts over the legality under EU law of such restrictions.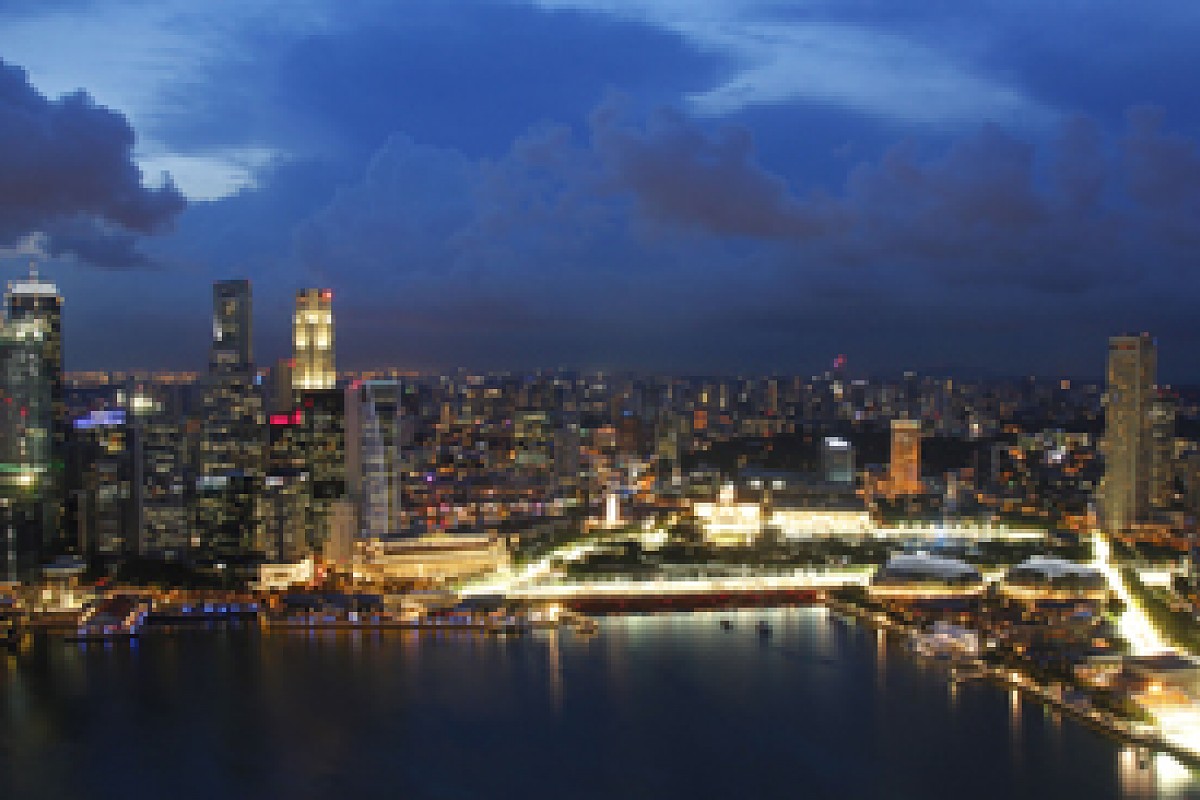 Driver salaries are not included in the RRA, helping the wealthier teams © XPB
Quite why blanket cost restrictions should be imposed on teams while the commercial rights holder simultaneously creams from them rather defeats the overall objective, while the dramatic increases in entry fees as first predicted here make a further mockery of said 'cost-cutting' initiatives.
A team dollar remains a team dollar, whether spent on slivers of carbon-fibre, carbonated water or a command post for the governing body, and the latest demands from the FIA and the commercial rights holder simply furnish further proof of how all animals in the paddock pen are said to be equal, although some are more equal than others...
Ditto the case with driver retainer exemptions: drivers are without doubt performance differentiators - hence the FIA's highest profile championship - just as more powerful ('expensive') engines or lighter ('costlier') structures enhance speed.
Performance, whether mechanical or human, has a price, and if teams wish to gain advantage through driver choice rather than engineering means, then well and good - provided equal budget caps apply across the board.
The late Ayrton Senna once stated his skills were worth a second per lap, and demanded a stipend equal to the cost to a team of gaining that performance by engineering means - with the advantage that 'his' second was available immediately. Thus to exclude drivers is to make a case that other performance differentiators, too, be exempt from the cap. Where would it stop?
However, such a question fades into insignificance when the level of budget cap itself is considered: $250m a year. Apart from the fact that this figure equates virtually to the cent to double reigning champion Red Bull's 2011 spend - the latest financial reporting period available - it is no less than double the budgets of most middle-ranking teams, and up to four times that of blunt-enders.
Said one top-10 team boss in India: "That I had even half such an amount. Budget cap? More like a budget top hat if you ask me..."
With such sentiments being voiced freely, any wonder most team principals don't believe a truly equitable budget cap will see the light of day this decade, if ever. Rewriting the rule-book could achieve the objective a whole lot quicker, but still for the wrong reason...