If Fernando Alonso needed any reminding that even the most bleak situation is redeemable, he need only think back two years to the 2010 Abu Dhabi Grand Prix. There, he spent 40 painful laps staring at the yellow rear wing of Vitaly Petrov's Renault, knowing that with each corner that passed his third world championship crown grew more and more distant.
Then, he was the hunted and had easily the strongest hand heading into the race. Sebastian Vettel, who went on to win the title, was a massive 15 points behind and Alonso and Ferrari were more concerned about the other Red Bull of Mark Webber.
The Australian had been only eight points down and after a troubled first stint, which included striking a glancing blow to the wall, he decided to throw the dice with an early pitstop.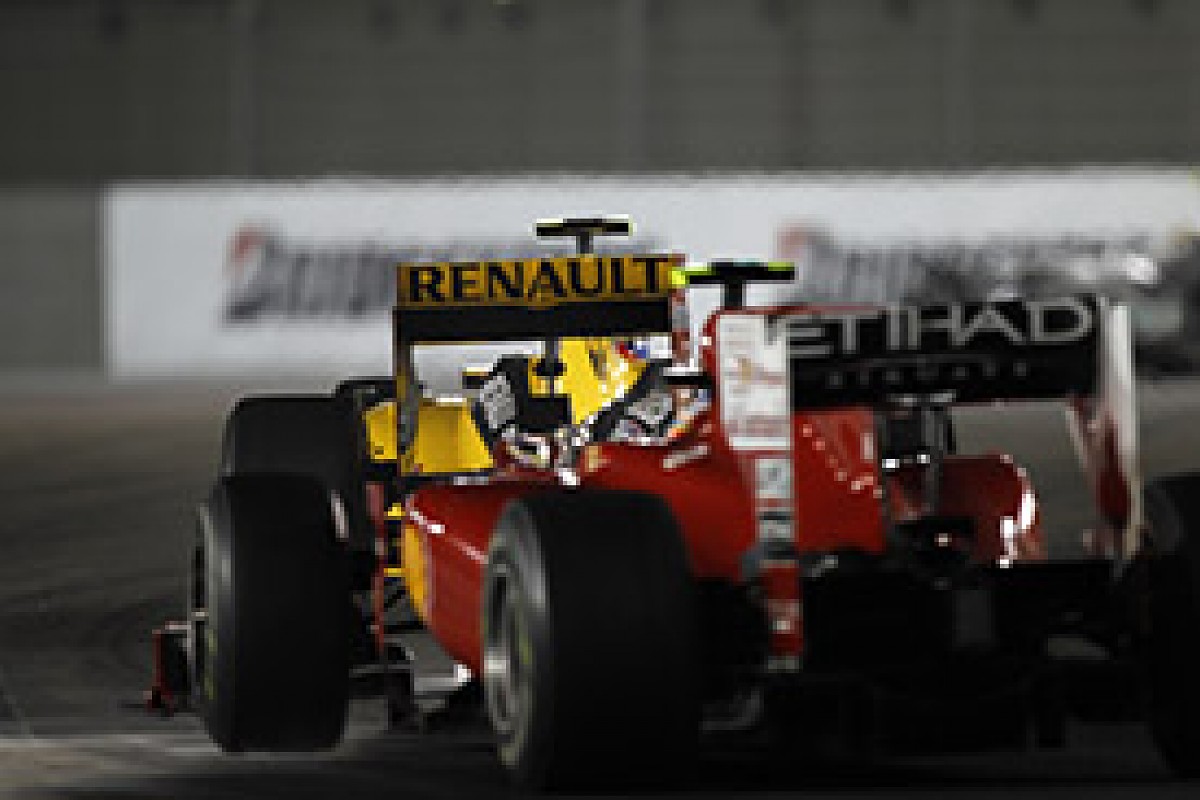 Abu Dhabi 2010: Alonso stuck behind Petrov © LAT
To everyone's amazement, Alonso followed. He retained his advantage over Webber, but the Ferrari pitwall could only watch in horror as it became clear that the frontrunners were going to run longer... much longer. Seventh place was not enough and it was all over. It was a slow, painful death.
The Spaniard was asked about his memories of that loss on Thursday in Abu Dhabi. He didn't seem particularly keen to dwell on it, but having tried everything to get past Petrov, he highlighted the fact that things had changed a lot since then.
"Since 2010, thanks to KERS and DRS, we have improved this situation a lot," he said. "It was one of the main objectives of KERS and DRS..."
None of that helps Alonso now, but the lesson that things can turn around unexpectedly will be one that he has learned. For while Alonso takes the maximum attack approach, as he did in India, Vettel and Red Bull are the ones who might get themselves caught up by over-complicating matters.
And for all Alonso's positive talk, it is going to take a mistake or some unreliability to keep things alive.
"I would be lying if I said that I was cool, but I'm always nervous before getting into a car on Sunday as you know that you are only minutes away from the race start," said Vettel when asked about his recollections of that race.
"That Sunday was quite special. Everyone who was in the paddock could feel that it was quite special going into the race with four drivers still having a chance to win the title. I remember the day very well.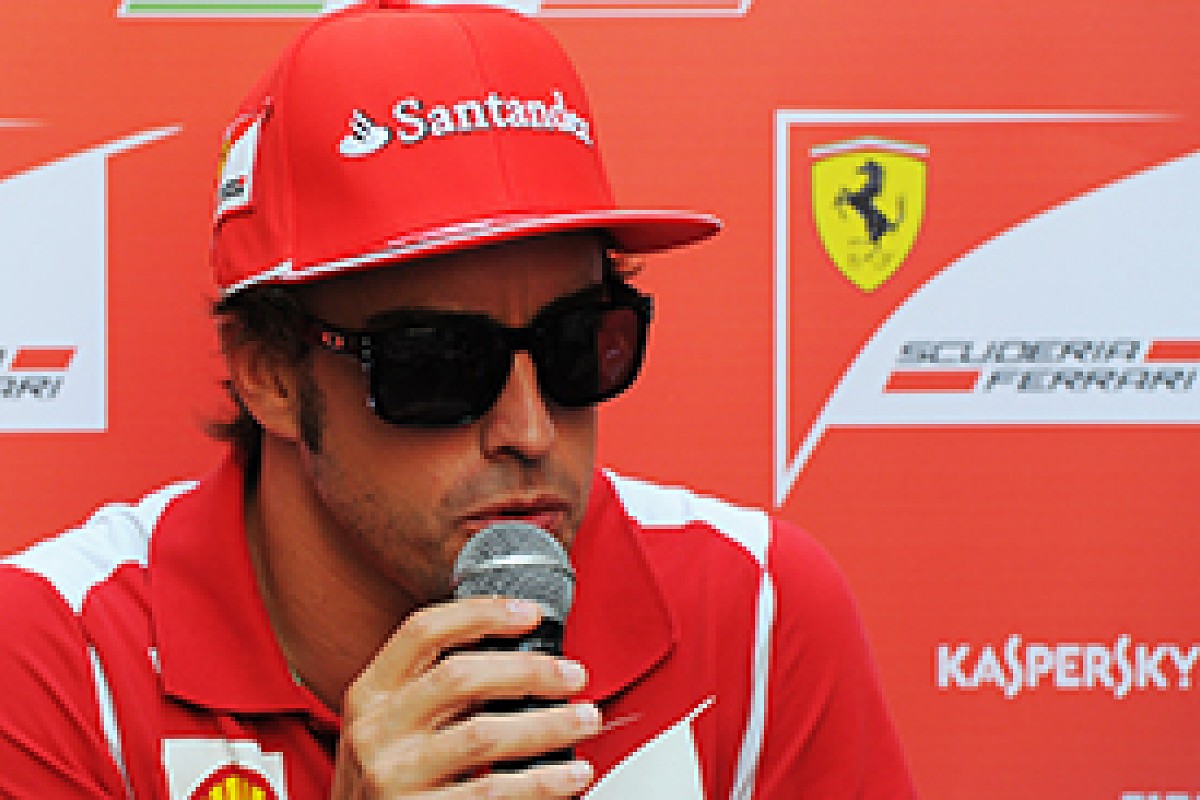 Alonso facing the media on Thursday in Abu Dhabi © XPB
"It was special, but the most important thing was to focus on our own race. I told the team before that I didn't want to know anything about who was in second, or third, or fourth, or fifth. It was pretty simple - we had to win and then it depended on what the others did. The best chance we had was maximising our result and that's what we did."
The moral of the story is that sometimes the one doing the chasing, the one who is competing against the odds has the simpler task. While Vettel will know that two wins in the final three races is enough, Alonso can, to an extent, throw caution to the wind in the knowledge that he is probably relying on Red Bull hitting trouble to win it.
There's even a chance that the first phase of Red Bull's third consecutive season of domination might be completed in Abu Dhabi, and even the "100 per cent confident" Alonso would shirk at the idea that the constructors' championship is winnable.
But even then, something could always go wrong, as Vettel quipped this afternoon.
"I didn't know until Mark told me on the way back from India," he said of being on the brink of the constructors' title.
"We were both on the same plane and Mark said it would be quite bad for the constructors' if this plane would go down!"
Metaphorically speaking, that's what it's going to take for Vettel to lose the drivers' championship.
But as Alonso knows, stranger things have happened...