To much of the watching world, the 2012 Formula 1 season has been distilled into a four-race shoot-out between Fernando Alonso and Sebastian Vettel, between Red Bull and Ferrari.
Aside from the main players, many would think that the only supporting acts that really matter are the ones that could have an influence on that fight, or perhaps, in the case of very long-shots like Kimi Raikkonen or Lewis Hamilton, force their way back into contention.

The reality is that in the high-stakes world of grand prix racing, there's not a team or driver in the paddock that doesn't have much to play for.

For the big guns, it's obvious what they are aiming for. Vettel talked down his new-found status as championship favourite and Alonso talked up the fact that he's still in a good position. That's standard procedure for drivers in that position; if you're in a position of strength, talk yourself down, of weakness, talk yourself up.

But for both of them, there is just this season to focus on. As Vettel himself pointed out, you can't take points earned in this life into the next one when it starts in Australia 2013.

"You have to have the approach that it all starts from zero again," he said. "You don't have an advantage just because you've won the last race or you won the last championship."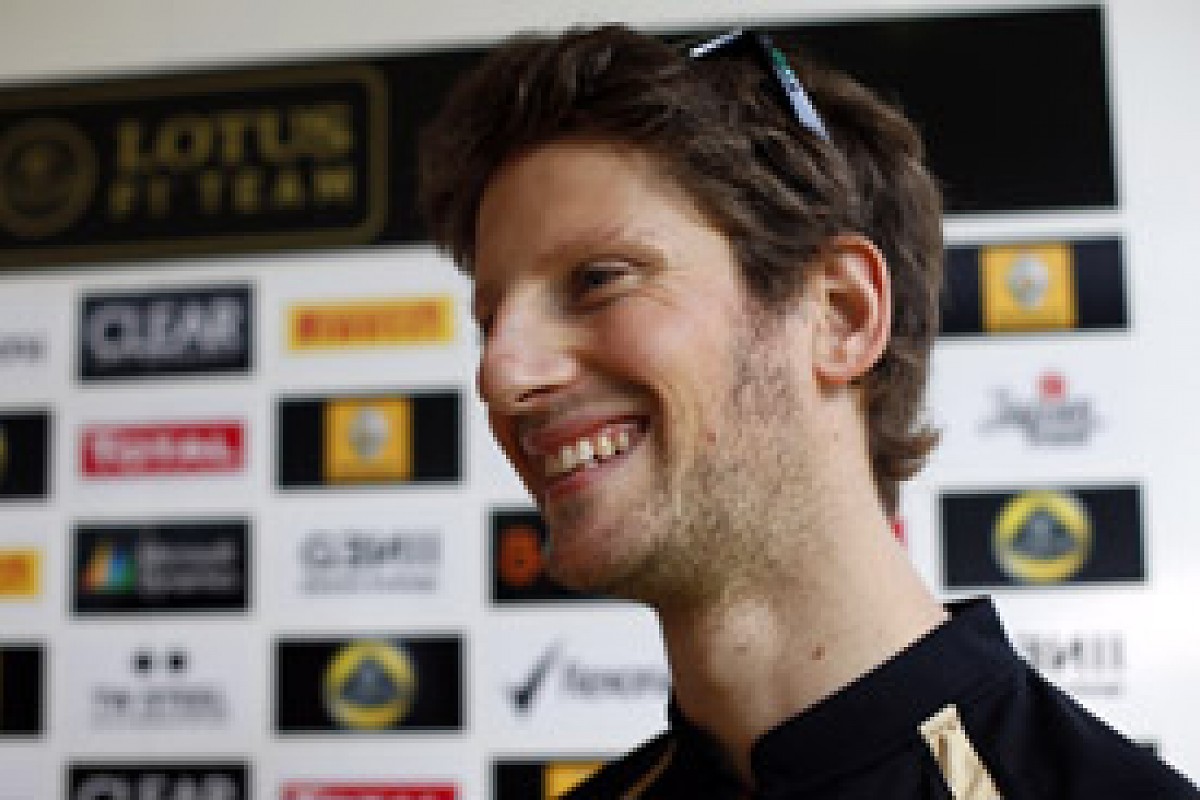 Romain Grosjean is aiming to stay out of trouble for the rest of the year © LAT
But while the points slate is wiped clean, there are still things that can be carried over into next season. Some are still fighting to ensure that there even is a next year. Take Kamui Kobayashi, who faces being frozen out of a race seat and needs to do everything he can in the final four races to bolster his hopes of raising the sponsorship yen that he needs to secure his future.

There are also less obvious drivers with vital work to do. Romain Grosjean, for example, will, barring disaster, continue with Lotus next season. But following his string of on-track clashes, he needs a quiet end to the season, even if it comes at the expense of a few points, to start 2013 with things back to normal.
"It's a cycle," said Grosjean today. "It has been one incident, then a few and I'm not responsible. Then it gets worse and worse and it is a cycle. Then you ask yourself questions, you lose the self-confidence and everything gets harder.

"That is why today I really want to take a different, safer approach during the last races of the season. I'm trying to build it back and from next year, I am trying to have normal starts. Everything will be back to normal, I'm sure."

Even for those who wouldn't be blamed for letting things wind down, there is still work to be done. Mercedes-bound Hamilton admitted that he isn't yet ready to say farewell to McLaren before moving onto his new challenge at Brackley. He's still determined to do what he can to get himself and the team back into title contention.

"We haven't planned it as such," he said of his farewell plans. "Back in Suzuka I was planning to do a dinner with the team and at some stage we will do that. But once the season is done and I am out of the door, then I definitely will meet everyone in the canteen and have a chat with everybody and open up the floor if anyone wants to ask questions.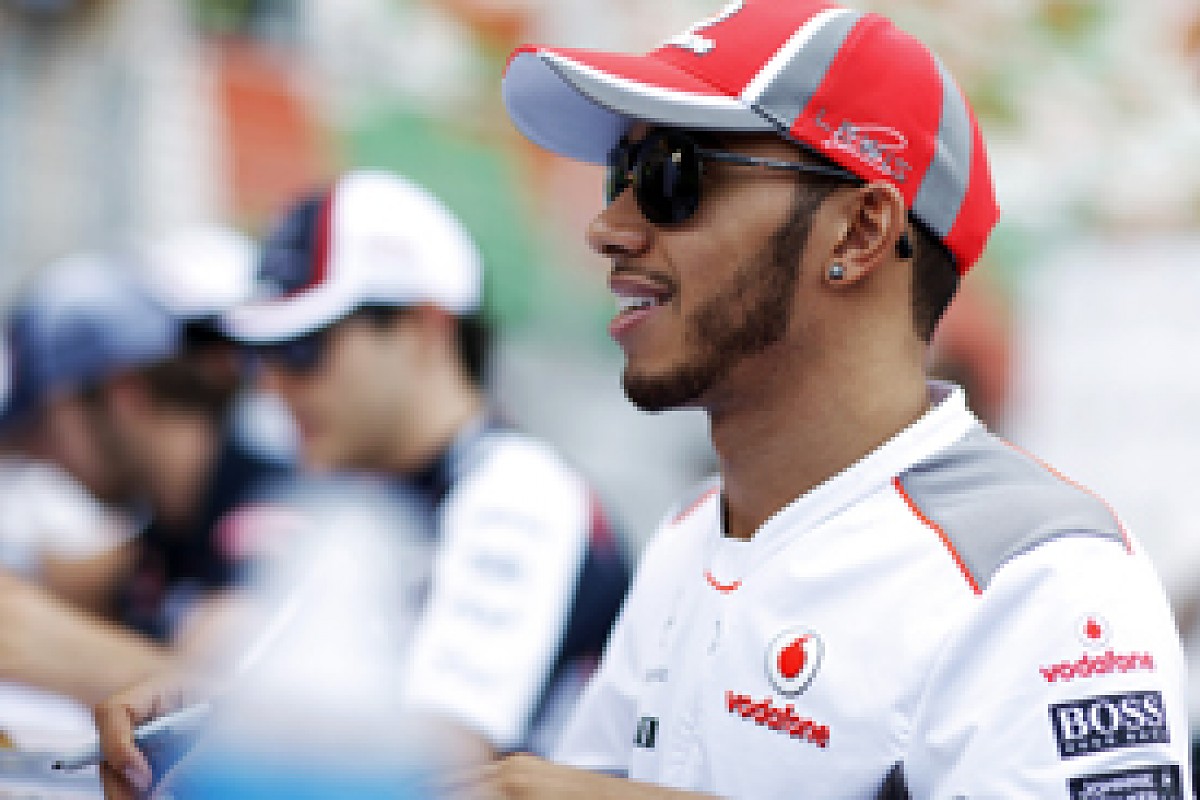 Lewis Hamilton is not ready to say goodbye to McLaren just yet © XPB
"But it's not over yet. We're still fighting together. To say goodbye right now would be silly. They need me and I need them to work together to try to win this championship."

Mercedes, too, can't afford to throttle back and tread water. It's normal for struggling teams to talk about switching their focus to the following year from about mid-season, but the German manufacturer really has devoted the back end of this season to work that could stand it in good stead for next year.

In many ways, the next season has already started for Mercedes. Work on the 2013 car is already well-advanced and getting on top of developments such as the Coanda effect-exhaust, which it has already raced, and the Lotus-style 'double-DRS' system that it has tried during free-practice sessions.

Add to that the fact that it's under pressure from Sauber for fifth in the constructors' championship and you have some pretty high stakes. Likewise, for the Swiss outfit, there is likely to be a significant financial benefit to being one place higher in the teams' standings, so if it can close the gap it could ensure more development money to spend next year. And behind Sauber lurks Force India.

Even down at the back, there is still much to play for. Caterham lost 10th place in the constructors' championship to Marussia in Singapore and needs a slice of luck in one race to get a 12th position finish it needs to take it back. Again, that could have serious financial repercussions.

In fact, you could argue that the only man in the field who can afford to sit back, relax and enjoy getting everything he can out of the car for its own sake is a certain Michael Schumacher. For him, and only him, the journey ends in Brazil.

For everyone else, the end of one season is merely the beginning of another. Already, the foundations will have been laid for the battle that is to come in 2013.