TEAM ORDERS?
With Mark Webber 64 points off the world championship lead with only 125 to play for, it's logical for Red Bull to consider team orders if the opportunity arises.
Two years ago, when there was a case for implementing team orders in Webber's favour given that he had the edge in the drivers' championship over team-mate Sebastian Vettel, Red Bull decided against it, but that doesn't necessarily mean that it won't happen this time around.
But maybe it won't even come to that, for Vettel starts the race on the dirty side of the grid and the McLarens and Ferraris look like they will be stronger on race pace than on qualifying speed. And for most of the weekend, Vettel has been the faster Red Bull driver, so alternatively it's not out of the question that he can get ahead without any help, if he gets away without trouble.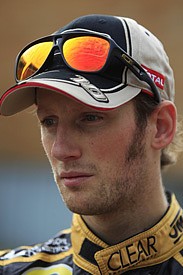 Romain Grosjean, Lotus F1 Team, Saturday Themes © LAT
GROSJEAN UNDER PRESSURE
Felipe Massa was asked after qualifying whether or not he was worried about having the first-lap crash-prone Romain Grosjean on the row behind him.
"It needs to worry him, not me," replied Massa.
"He needs to be careful and understand how to do the start."
And doesn't Grosjean know it.
The Franco-Swiss driver put a brave face on the situation when asked about it in the wake of qualifying, but his usually sunny demeanour was replaced by a more serious air, suggesting that he knows exactly what is at stake in the first few seconds of the race.
After what happened with Webber at Suzuka, he can't afford another misjudgement.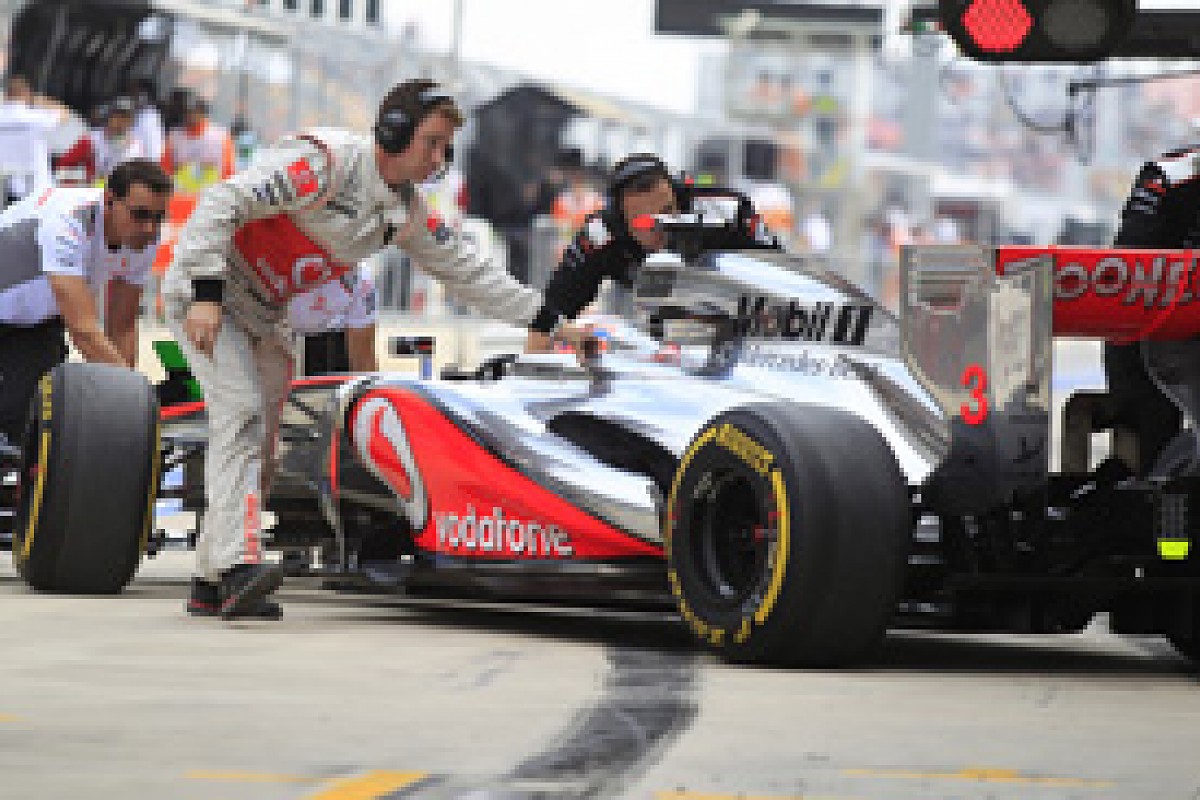 Jenson Button, McLaren MP4-27, 2012 Korean Grand Prix Saturday Themes © LAT
ONE-STOP SHOP
Pirelli, not to mention many teams, considers a one-stop strategy to be an option. The prime candidate for pulling this off is Jenson Button, who lines up 11th and with a free choice of starting rubber having failed to make Q3.
But opinion is mixed up and down the pitlane as to how realistic a one-stop strategy is.
As usual, expect lots of talk about plan 'a' and plan 'b', but for those who do one-stop, presumably starting on the soft compound, the question is exactly when to take the plunge and move onto the super softs.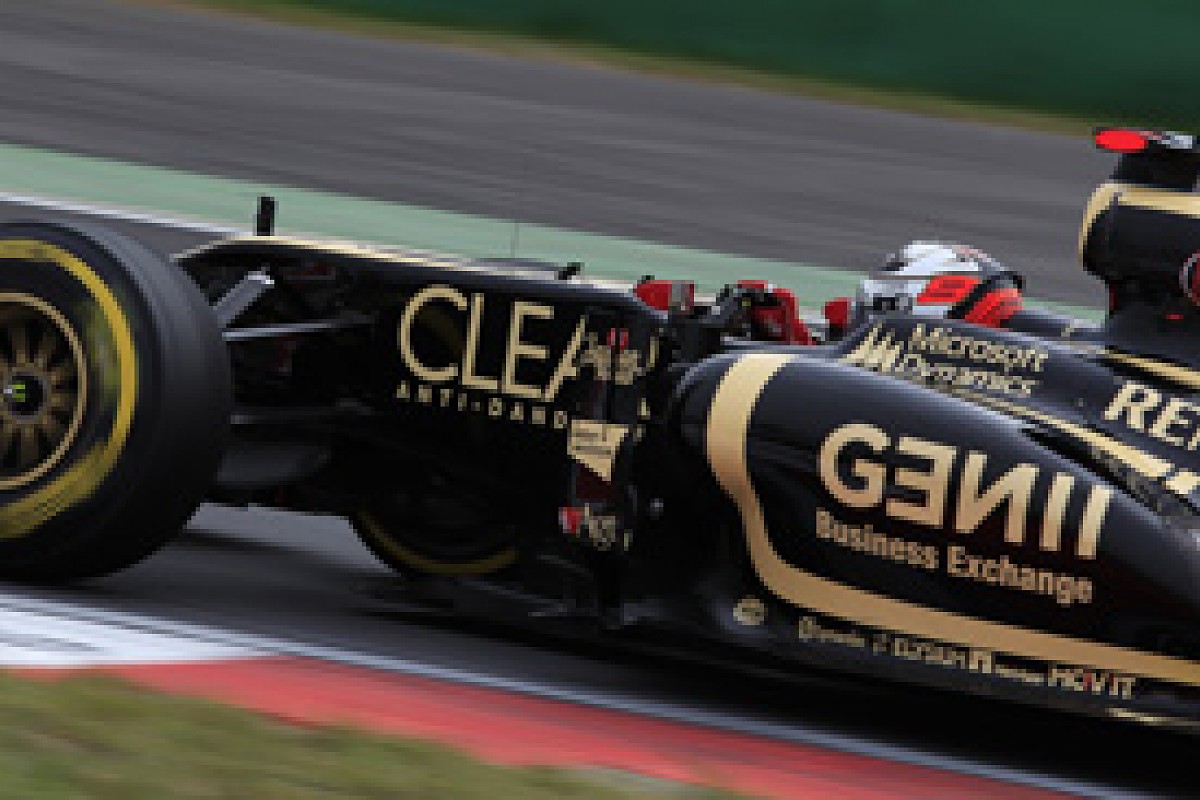 Kimi Raikkonen, Lotus E20, 2012 Korean Grand Prix Saturday Themes © LAT
LAST CHANCE FOR LOTUS
Kimi Raikkonen has been hanging on in the drivers' championship battle all season and now sits 37 points behind Fernando Alonso.
After qualifying fifth, there are signs that his race pace could be good enough to fight for a podium finish.
With just 100 points left after the Korean Grand Prix, he cannot afford to drop any further off the pace. He's running the new Lotus exhaust, which harnesses the Coanda effect, and if the package can continue to work well under race conditions, it would suggest that the E20 will be quick enough at least to stay in the hunt for a few more races. But if he loses significant ground to the leaders, he's going to become even more of a long-shot in the title race.
THE MIDFIELD SCRAP
All the signs are that the fight for the final few points should be a close one. The top six or seven, with a clean race, should occupy those slots in the race, but once you get in among the Force Indias, Mercedes, Saubers and even the Williams and Toro Rosso machines that lurk in the vicinity of the eighth row, there isn't a lot to choose between them on race pace.
Expect a mix of strategies here, with some two-stopping, some one-stopping and some opting to start on the soft tyre - actually the harder Pirelli on offer - which will likely guarantee a scrap that goes right to the last lap. With a tight championship battle between Mercedes and Sauber for fifth in the constructors' championship, there is a lot at stake.