After his untimely, but self-inflicted, exit from the Japanese Grand Prix, Fernando Alonso referred to the final five races of the season as a "mini-championship". This weekend's race in Korea marks the start of the play-off for the drivers' title that will likely make either the Spaniard or Sebastian Vettel, who trails him by four points, a triple champion. Unfortunately for Ferrari, it's the German who appears to hold most of the cards.
Sebastian Vettel appears to have the car advantage © LAT
Car Performance
The Red Bull was unbeatable at Suzuka, allowing Vettel to become the first back-to-back winner of 2012. By contrast, Ferrari's form is shaky. On one-lap pace, Red Bull and McLaren appear to have the edge and even though the Sunday pace of the Ferrari is far stronger, it still wouldn't have been enough to win on Suzuka form.
Ferrari has problems with its windtunnel that are making its car upgrades hit and miss. This realisation comes at the worst possible time given that Red Bull has seemingly hit its stride. With the mini-championship taking place over a span of just seven weeks, you'd have to back the Red Bull RB8 over the Ferrari F2012. Either that, or hope for rain.
Consistency
Despite his mishap at Suzuka, Alonso has been a model of consistency this season. Other than Suzuka, the only race that he failed to score in was Spa, where he was powerless to stop Romain Grosjean wiping him out at the first corner.
Vettel, by contrast, hasn't always appeared to get the best out of the Red Bull, particularly when its characteristics didn't allow him to turn in with trademark decisiveness in qualifying. But Alonso will only have had to spend a couple of minutes watching a replay of Vettel's pole lap from Suzuka to see that the car was giving the German exactly what he needed there. If that continues, don't count on any more off-days for Vettel.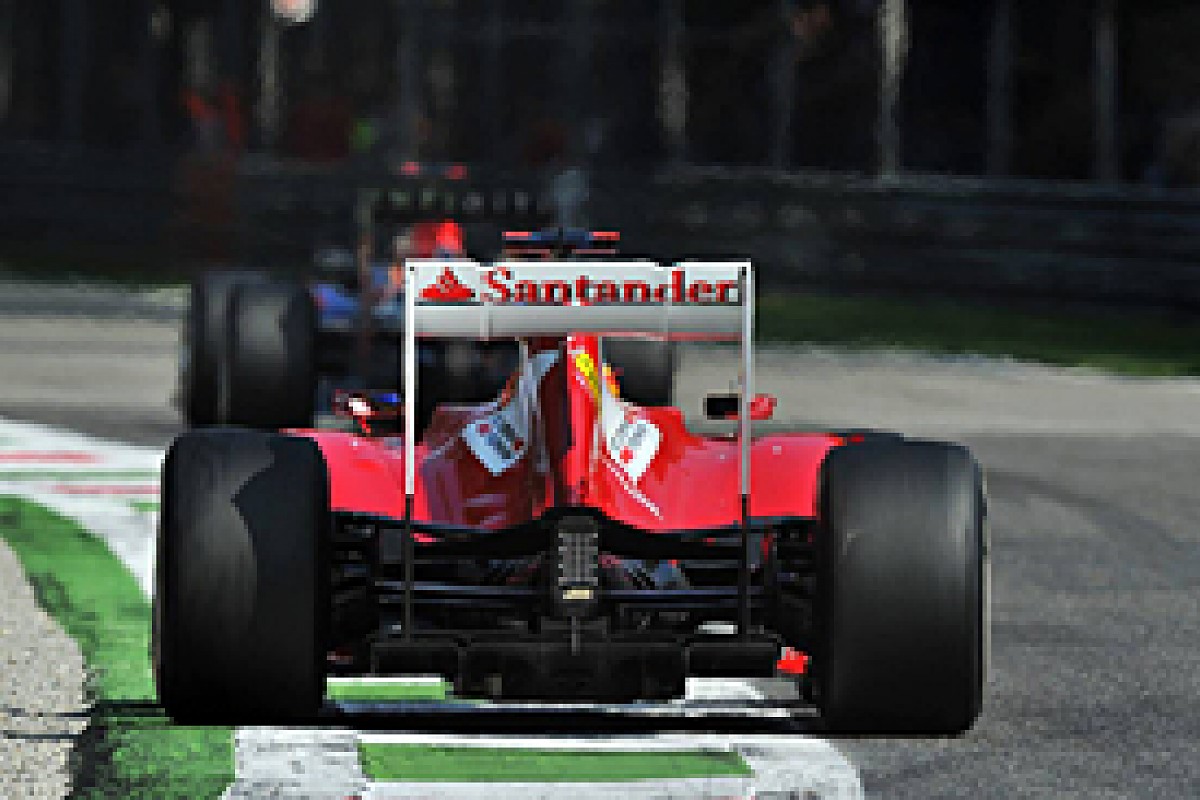 Fernando Alonso can count on reliability in the run in © XPB
Reliability
This is perhaps the strongest card in Alonso's hand. Twice Vettel has retired from races this year thanks to alternator failures and Renault cannot give a cast-iron guarantee that this won't happen again. Alonso's Ferrari, by contrast, has not had a single car-related DNF. That said, a broken rear anti-roll bar in qualifying at Monza cost what he reckoned would have been an easy pole, and perhaps victory.
Wheel-to-wheel
Alonso and Vettel have had a few close calls on track during their F1 careers, most recently at Monza where the Red Bull driver was hit with a penalty for forcing his rival off the track. The move had echoes of the previous season, when the rules were a little different and Alonso gave Vettel that few centimetres more room, and suggests he may have a slight advantage in this area.
Vettel has had a few other moments this season, such as overtaking Button while off the track at Hockenheim. That move was always going to result in a penalty and the sensible thing to do would have been to back off and give the place back. After all, had he done so, he would have been classified third rather than fifth, meaning he would now have a one-point lead over Alonso.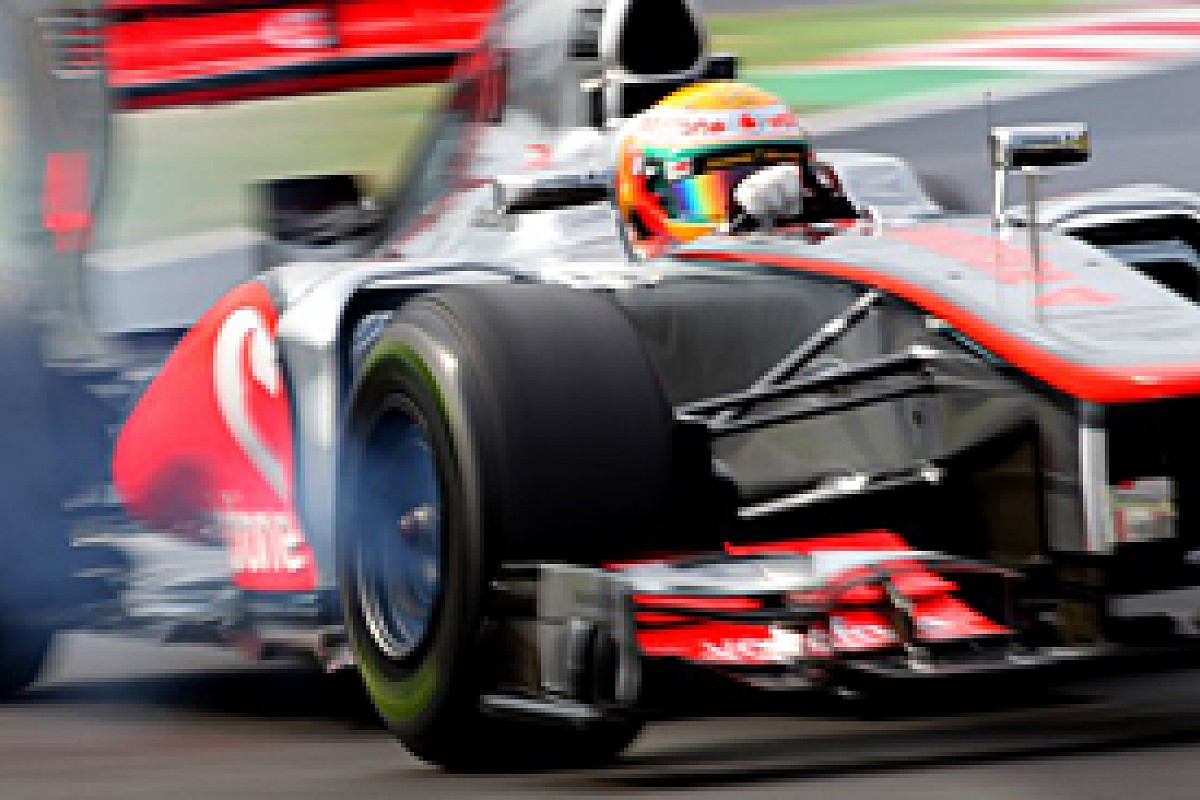 Will Lewis Hamilton's speed interfere with title protagonists' hopes © LAT
Jokers in the pack
Aside from the two leading contenders, there are two other drivers who have a realistic shot at getting involved. The first is Lewis Hamilton. Alonso's blank in the Japanese Grand Prix was a huge opportunity for the McLaren driver, but having had the fastest car ever since it introduced a major upgrade at Hockenheim, it was a missed one thanks to setup struggles. Hamilton is now 42 points behind. It's not an insurmountable gap, certainly, but even if he wins every single one of the final five races it may not be enough.
The more interesting wild card is perhaps Kimi Raikkonen, who quietly closed up to 37 points behind Alonso with sixth place in Suzuka. If Lotus can make its Coanda-effect exhaust, which is added to the car this weekend, work quickly and recapture its pre-August break form, the 2007 world champion could just be able to hang on in there. It's a long-shot, but given the way that he turned around a 17-point deficit in the final two races of 2007, he shouldn't be discounted despite not yet having won on his comeback. After all, Raikkonen is the only driver to have completed every racing lap of the season, and there's a tiny possibility that he could prevail without a victory!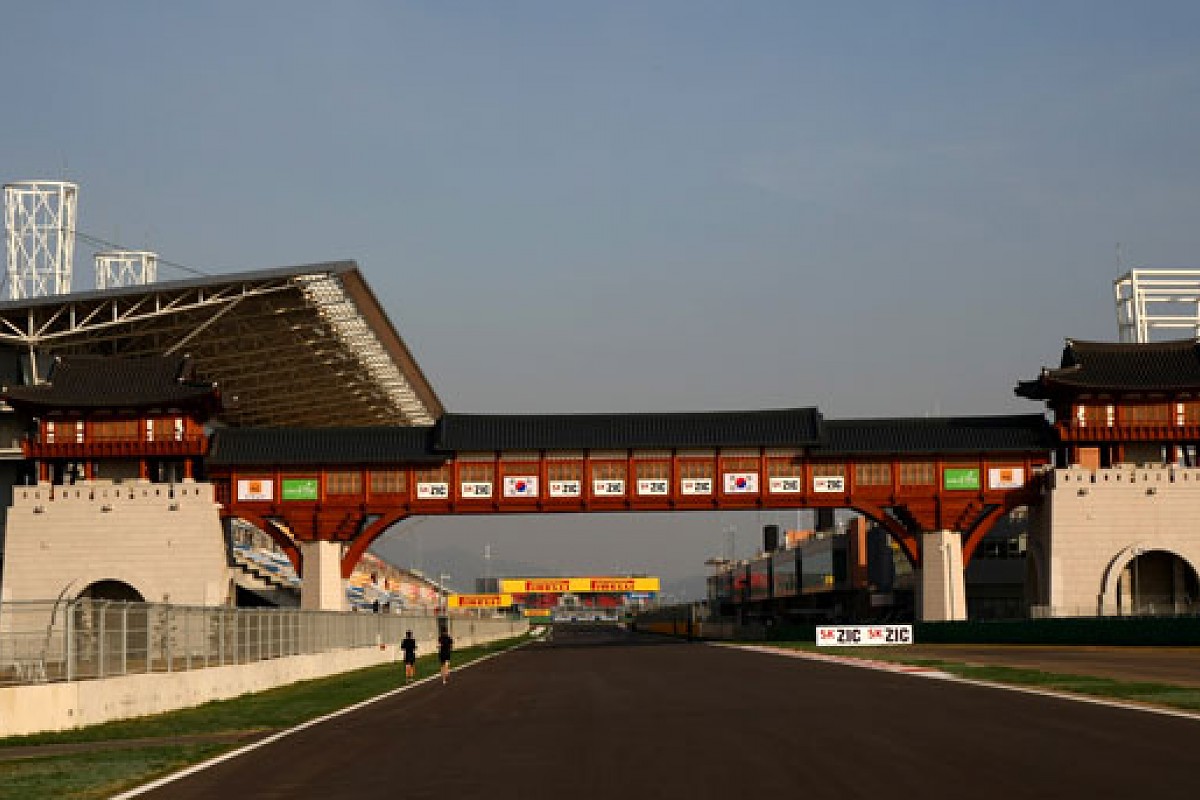 Weather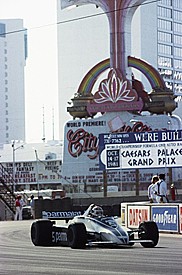 Key Korea Stats
• Sebastian Vettel heads into Korea having led 90 consecutive laps. The German is a likely bet to increase this streak, considering he has also led 98 out of the 100 laps he has previously driven in Korea. He led the 2010 race until an engine failure, while last year he passed Hamilton on the opening lap and went on to claim his 10th win of the season. He holds the record at Korea for the fastest qualifying lap (2010), the fastest race lap (2011) and the fastest race time (2011).
• Lewis Hamilton meanwhile has finished second in both Korean grands prix - behind Fernando Alonso in 2010 and Vettel last year, when he also managed to fend off a determined Mark Webber.
• Jenson Button in contrast has yet to post a podium finish here. In the wet race two years ago he was the last of the regular frontrunners to finish the race, coming home a lowly 12th, while last year he finished fourth.
• Other than Vettel, Fernando Alonso is the only man who has led in Korea. The Spaniard took over the lead from the Red Bull man in 2010 and went on to win the race. Last year, though, he was below par: he qualified sixth, behind team-mate Felipe Massa, before salvaging fifth in the race. In his frustration, he told his team he was giving up chasing Button on the radio.
• In contrast to the frontrunning teams, neither of Lotus's current drivers have raced at Korea before.
• Force India meanwhile can boast two 10th place finishes for its drivers - Nico Hulkenberg achieving the feat in 2010 (with Williams) and Paul di Resta matching him one year later.
• Vitaly Petrov has retired from both of his Korean appearances. He spun off in 2010 and last year he hit Schumacher, earning a grid penalty for the next race in the process.
• While Red Bull has twice been in a position to dominate in Korea, it ended up losing out in 2010 when Mark Webber crashed out of the race near the start and Vettel's engine failed with 10 laps to go.
Famous Five Championship run-ins
1970 - Jochen Rindt vs Jacky Ickx
Jochen Rindt held a commanding 20-point lead in the championship after eight of the 13 rounds in 1970, having claimed four straight victories between Zandvoort and Hockenheim for Lotus.
At Monza, however, a horrific incident in practice claimed Rindt's life. Under dejected circumstances, the race weekend continued and Jacky Ickx, then 26 points behind Rindt, claimed pole. The Ferrari driver was relegated to fourth in the opening stages of the race, before eventually retiring on lap 27 with a clutch failure.
Ickx closed on Rindt with victory in Canada, but could only finish fourth in the penultimate race at Watkins Glen, ensuring the title went to Rindt. He remains the only driver to win the championship posthumously, ending the season five points ahead of Ickx.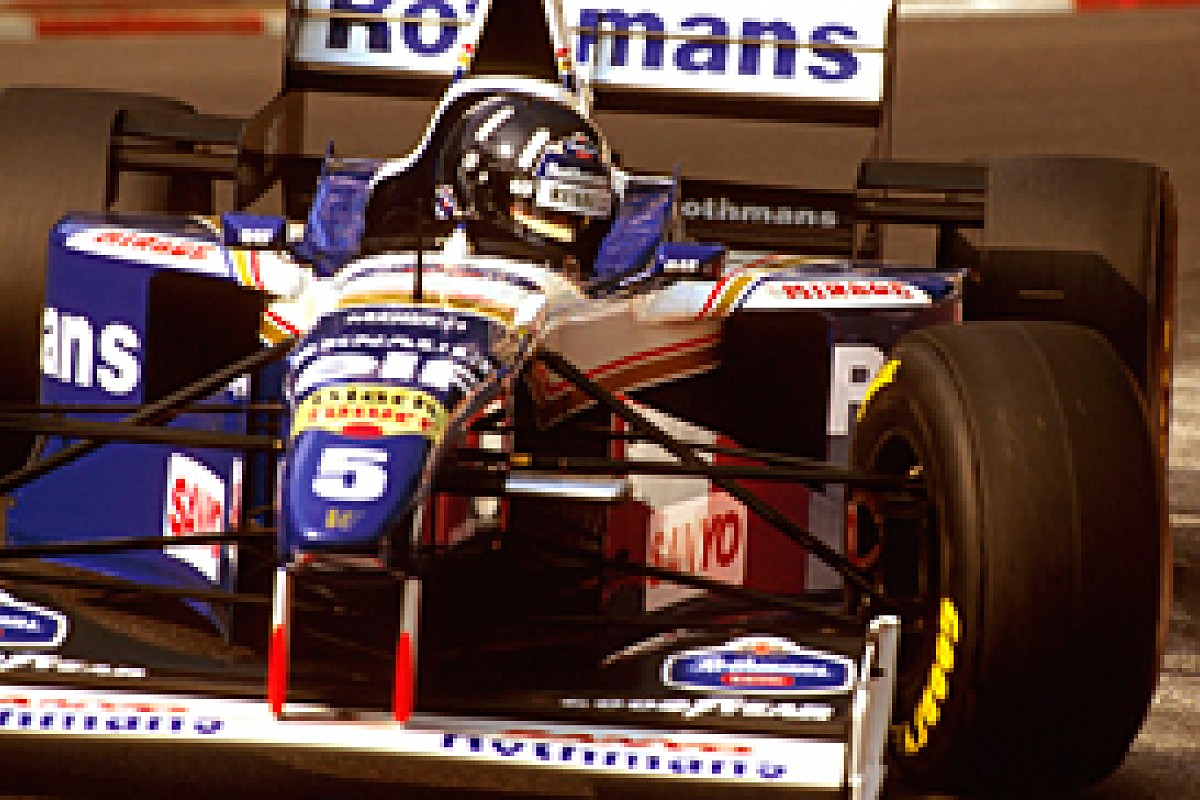 Nelson Piquet tracked down Carlos Reutemann in the second half of 1981 © LAT
1981 - Nelson Piquet vs Carlos Reutemann
Two victories and five podiums in the opening five races of 1981 gave Williams driver Carlos Reutemann an early lead in the 1981 season, and by round nine in Great Britain he was 17 points ahead of Brabham's Nelson Piquet.
The Brazilian gained the ascendancy in the second half of the season however, and after winning in Germany and claiming a podium in Austria he trailed by just six points as the field arrived at Zandvoort for the 12th of 15 rounds.
The pair lined up third and fifth on the grid, with Reutemann directly behind his title rival. The Argentine ended up crashing out in a battle for fourth with Jacques Laffite, and with Piquet able to come through to second, the Brazilian took the lead of the championship for the very first time, level on points with Reutemann.
The latter would surge ahead once again with a podium at Monza, but a failure to score points in either of the last two races proved disastrous, allowing Piquet to clinch the crown by a solitary point.
1994 - Michael Schumacher vs Damon Hill
Michael Schumacher was in irresistible form at the start of the tragic and controversial 1994 season, claiming six wins and a podium in the first seven races and opening up a 37-point championship advantage in the process.
The Benetton driver's title bid then suffered a series of setbacks however. He was disqualified at Silverstone for ignoring a black flag, and then stripped of his Spa win for a skidblock infringement and banned for two races. In his absence, Damon Hill cleaned up, having lifted the Williams team after the death of Ayrton Senna at Imola. With three races to go Hill was just one point behind Schumacher.
The German needed a response, and duly delivered at Jerez, at the time host of the European Grand Prix. After topping qualifying he lost the lead early on to Hill's Williams, but jumped the Briton during the first round of pitstops and pulled further ahead when Hill needed to stop again.
The result was reversed in the following race at Japan, setting up an Adelaide decider and the infamous collision that handed Schumacher his first world title.
Damon Hill dealt with season-long pressure from Jacques Villeneuve © LAT
1996 - Damon Hill vs Jacques Villeneuve

Just two years later, Hill was involved in another famous championship run-in, although this time he set the early pace. Four victories in the opening five races put him in charge, while back-to-back wins in Canada and France gave him a 25-point lead over Williams team-mate Jacques Villeneuve at the season's halfway mark.
Villeneuve began closing in however, with wins at Silverstone and the Hungaroring bringing him to within 17 points of Hill - far from insurmountable with four races to go.
The pair lined up alongside each other on the front row at Spa, a race that turned on an early safety car period. Villeneuve, leading at the time, took preference but missed his stop on lap 13, later explaining he misunderstood his radio instruction. Hill was forced to wait, and when he did eventually pit he found himself down in 13th. Villeneuve too lost out, finishing as runner-up to Michael Schumacher. He gained on Hill however, who could only finish fifth.
Both missed out on the points in Italy, and while Villeneuve's victory in the penultimate race at Estoril ensured the title went down to the wire, Hill triumphed in the finale at Suzuka to seal the title by 19 points.
2009 - Jenson Button vs Sebastian Vettel
2009 followed a similar pattern to 1996. Jenson Button was nothing short of sensational in the early stages, winning five of the first seven grands prix for the former Honda squad now racing under the Brawn banner. He cantered to a 26-point lead in the championship - massive given the points system was still 10-8-6-5-4-3-2-1.
But, just as he has this year, Red Bull's Sebastian Vettel, closed down the gap. Victory at Silverstone and second at his home event in Germany coincided with a drop in form for Brawn, and seemingly opened up a title some had already conceded to Button.
The turning point came at Monza. On the back of five successive races outside of the top four, Button was once again in the mix for victory as Brawn's superior pace and one-stop strategy helped the team to its fourth (and final) 1-2 finish. Rubens Barrichello was the man who claimed victory, but Button's second-place was just as significant, restoring the Briton's points cushion and paving the way for a maiden championship crown.
From the forum
OK ... here's a bet ... will the update on Lotus actually work? Or will we hear another list of excuses from Permane and Boullier?
I'm sick and tired of them trying stupid tests with Kimi ... give the testing to RoGro, let Kimi concentrate on high fuel and setup runs. In the Japanese GP it showed - his lack of high fuel running was costing him speed and eventually lost fifth place to Hamilton.
eronrules
So, will they have done any more work to finish off the track since last year?
And will there be any spectators?
BRG
I think Red Bull's dominance in Suzuka was exaggerated given Button was only four tenths off Vettel in qualifying. Vettel has already talked about absolutely nailing the setup and we know Hamilton usually has a couple of tenths over Button. The Button penalty and particularly the Hamilton setup fiasco made it look far worse than it was. I see qualifying being back to Singapore spec; i.e. Hamilton and Vettel nip and tuck with the driver who delivers most on that last lap in Q3 getting it. Shame about Red Bull's DDRS being fitted just in time for one of the longest straights in F1 but oh well, must be positive.
Juggles
*Key stats supplied by FORIX collaborator Michele Merlino.