Red Bull 'feeling fantastic'
After taking pole position, Sebastian Vettel described his Red Bull as 'fantastic'. It certainly looked it, as watching the onboard footage of his lap showed a car so well-poised that it was indistinguishable from last year's all-conquering machine here.
He's 29 points off the championship lead and is clear favourite for the race. Having won last time out at Singapore and tamed a circuit that is a tremendous test of car and driver, he now has the machinery to close the gap.
Perhaps the only question is whether the alternator bolted to his Renault powerplant lasts the distance rather than letting him down, as it did while he was leading at Valencia, and a few months later while on course to bank solid points at Monza?

McLaren's fightback
"Maybe we can still challenge these two," said Jenson Button in the post-qualifying press conference, gesturing at the Red Bull drivers sat alongside him.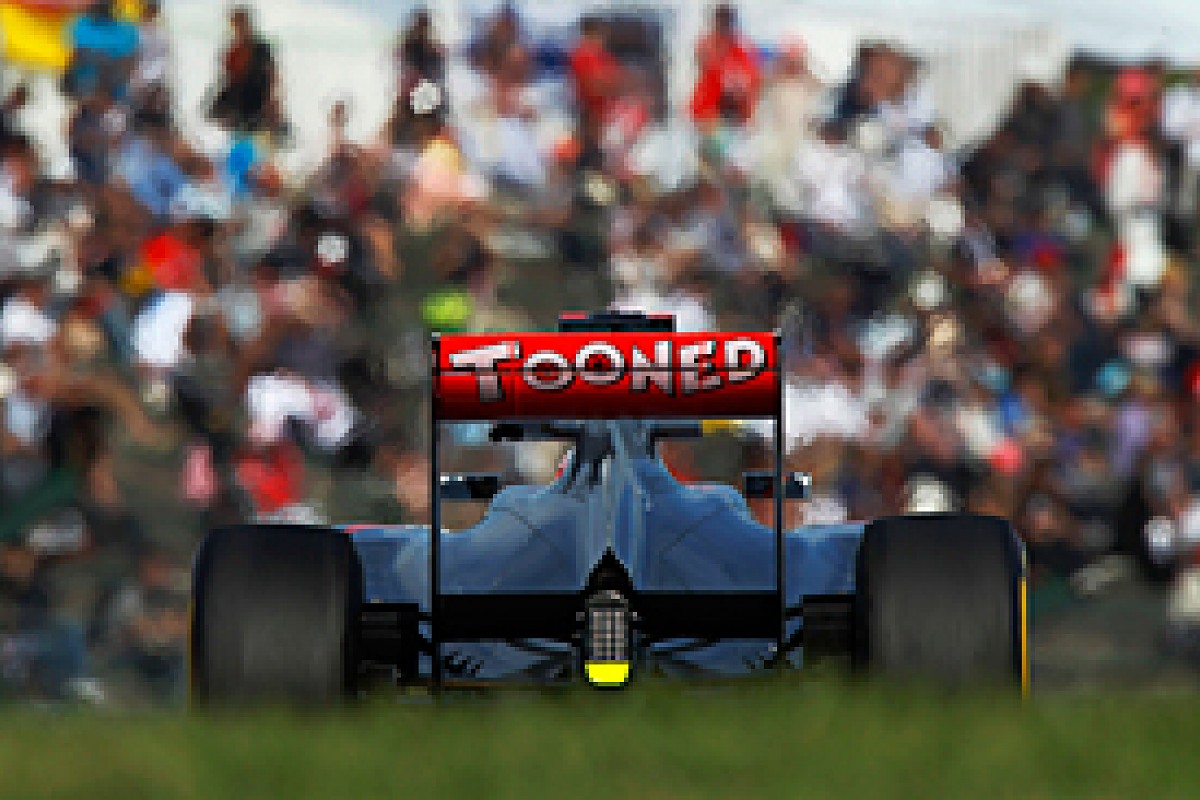 Jenson Button still thinks it's possible for McLaren to give Red Bull some stick in Japan © LAT
That might have been the case were he to line up third, where he qualified, rather than on the fourth row where he now resides thanks to a gearbox penalty. With team-mate Lewis Hamilton starting one place behind him and complaining of a setup blunder, the Japanese Grand Prix could do serious damage to the team's chances in both championships.
The McLaren is quick, albeit not as quick as a Red Bull over a lap, and it's going to take a great start, some clever strategy work and incisive overtaking for the pair to get into a position to take the fight to the front-row starters.
With Hamilton 52 points behind Alonso, how this race goes could make or break his hopes of a comeback in the drivers' championship.
Alonso hanging on
Fernando Alonso went into the August break with a 40-point lead in the championship, but in the three races that followed he has managed just a pair of third places and a Romain Grosjean-triggered DNF.
Alonso is confident there is more to come from Ferrari in the race © LAT
His advantage over Vettel is down to 29 points and while the Spaniard can be counted on to score consistently, he has good reason to be seriously worried about the pace of his car.
He starts sixth, and could only dream of having the level of grip that his main title rival enjoyed during qualifying. Alonso's race pace has generally been better than in qualifying, but we haven't had a clear indication of that during practice here.
It's going to take all of the Spaniard's tenacity to get anywhere near the podium, meaning that Vettel could eat up a lot of the ground that separates the two. Then again, Alonso is sometimes at his most dangerous when on damage limitation operations and was pretty upbeat about his chances of decent points after qualifying.
Sato eclipsed... now for Suzuki
Prior to this year, the highest a home driver has lined up for the Japanese Grand Prix was Takuma Sato's fourth place for BAR-Honda in 2004. Sauber's Kamui Kobayashi has eclipsed that with third thanks to a penalty for Button. The question is, can he match Larrousse Lola driver Aguri Suzuki's achievement of 1990 by becoming the first to finish on the podium here?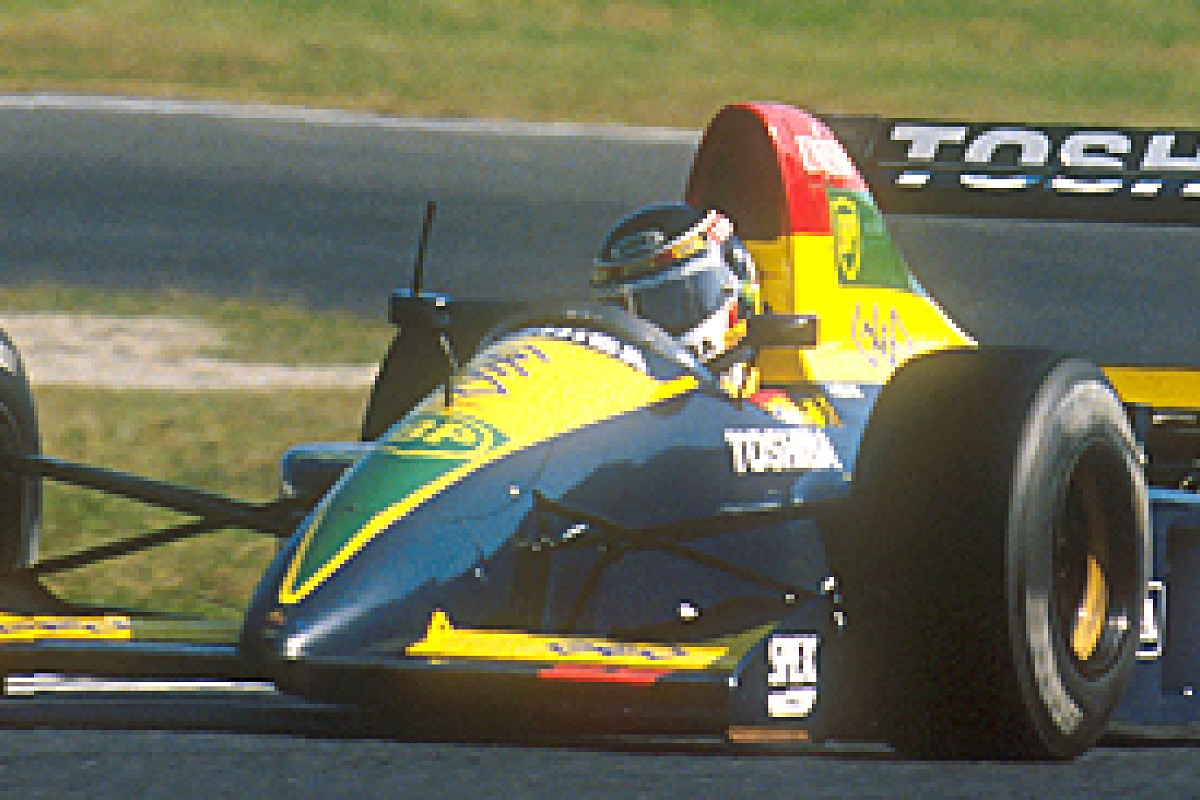 Kobayashi certainly starts in a more promising position than Suzuki (who started ninth) and the team is quietly confident that the Sauber C31 has the pace to hold its own at the front in the race.
The first lap will be key, as Kobayashi has often hit trouble, or rather had trouble hit him, when starting near the front and the Sauber hasn't always been the sharpest off the line.
With Kamui's F1 future in doubt and Japanese interest in the sport not what it once was, there couldn't be a better time for him to match, or perhaps even better, Suzuki's achievement.

Fight for the other Ferrari seat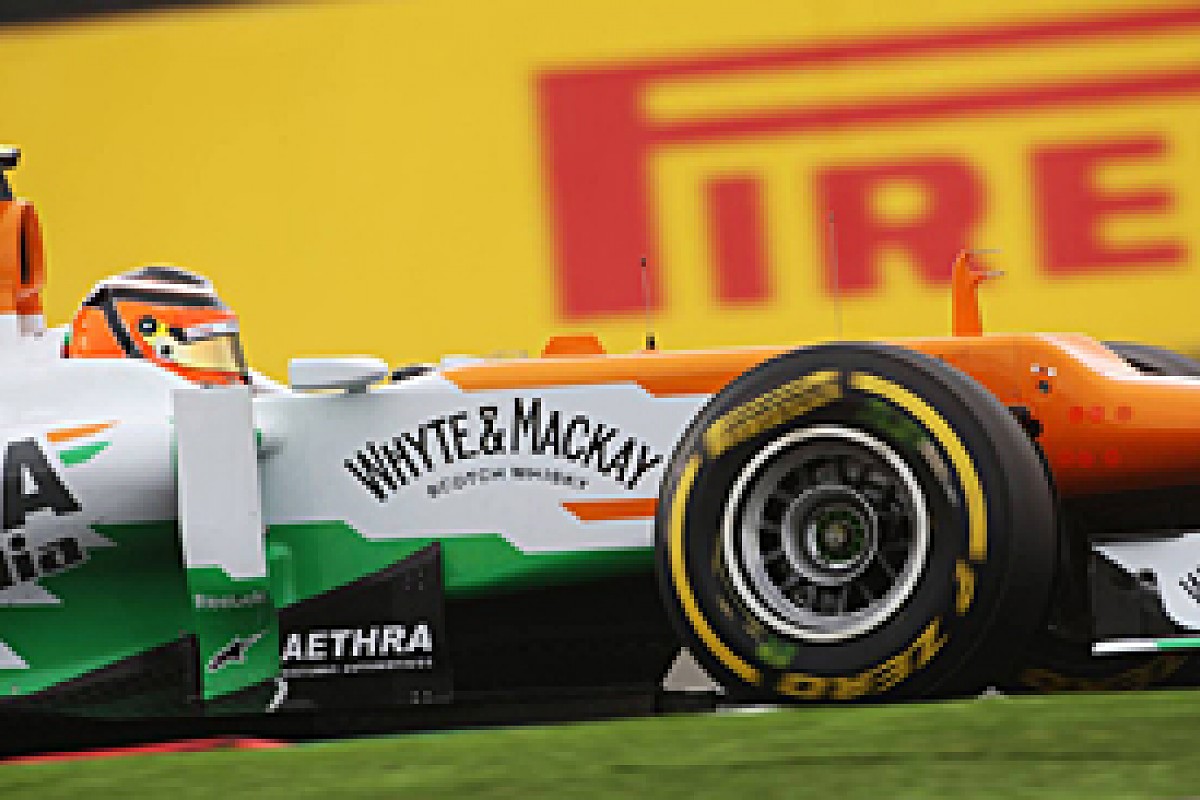 Nico Hulkenberg takes a grid penalty into the race © XPB
Felipe Massa remains in pole position to partner Alonso at Ferrari next year, but both Force India drivers are also in the frame. In qualifying, the trio were close, although the Brazilian is the best-placed on the grid in 10th, one place ahead of Paul di Resta, despite blaming a bad set of tyres for a lack of grip in Q2.
But it was Nico Hulkenberg who proved quickest in qualifying, only to be bumped back to 15th thanks to a gearbox penalty. Some complained about bad luck, but the man himself admitted that this was as a result of damage sustained when he crashed at the second Degner during FP3.
All three will be in the thick of the midfield fight with a hell of a lot at stake. And each one of them knows it.