Asked if he'd been doing the maths of the championship battle, Lewis Hamilton was very clear. "No," he replied. "I'm just going to try to win race by race. I'm not thinking beyond one race at a time."
But looking at the apparent patterns from the Friday long runs at Suzuka, it appears as if Hamilton may have a serious challenge on his hands, from Red Bull in particular. Mark Webber topped the low-fuel qualifying-simulation times, 0.3s ahead of second-fastest Hamilton, while Sebastian Vettel did a 10-lap long run on the option (soft) tyres that averaged around 0.4s faster than a similar-duration run from Hamilton.
As ever, the question of respective fuel loads clouds the picture. But this would be too small a difference to be explained by first stint-vs-second stint fuel loads. It may therefore be genuine.
Besides which, both runs appear to have been with significantly heavy fuel loads, given that other long runs from Romain Grosjean, Felipe Massa and both Saubers were all significantly faster - but probably too much so to be down to anything other than fuel load.
Vettel averaged around 0.4s faster than Hamilton on a 10-lap run... © XPB
If we accept that the Red Bull and McLaren are the two fastest cars at Suzuka (based on the qualifying simulations), is the Red Bull really a whole chunk faster, as the numbers would suggest?
At least part of the explanation for the apparent shortfall could be that in the afternoon Hamilton was not running with the new sidepod winglets and tea-tray floor section tried in the morning.
"We did the comparison of the new parts with the old in the first session," explained McLaren technical director Paddy Lowe, "and we will run through the data later to make a call on which of the new components we will go with. The second session was all about tyre comparison for us, so we put the cars back to standard for that, to give us a better baseline for comparison."
It remains to be seen if the new components will account for the difference. But Hamilton is confident, saying: "I feel comfortable with our car - it's the best that it's ever been around here - and I think I could have matched Mark's fastest time with an optimum lap. It's going to be very close in qualifying tomorrow."
Jenson Button was only seventh quickest in the low-fuel running and didn't do a full long run, explaining: "I didn't do too many laps in FP2: the balance wasn't quite right and we knew we couldn't go back on the changes we'd made until after the session, so there wasn't any point doing too much running. Still, we know how to dial the car in for FP3 tomorrow, and that's the important thing. The car felt good this morning, so we'll go back to something similar with just a few detail changes."
Red Bull has been busy with developments too, with new front-brake ducts and associated aero upgrades. The development battle between these two teams is as intense as it's ever been.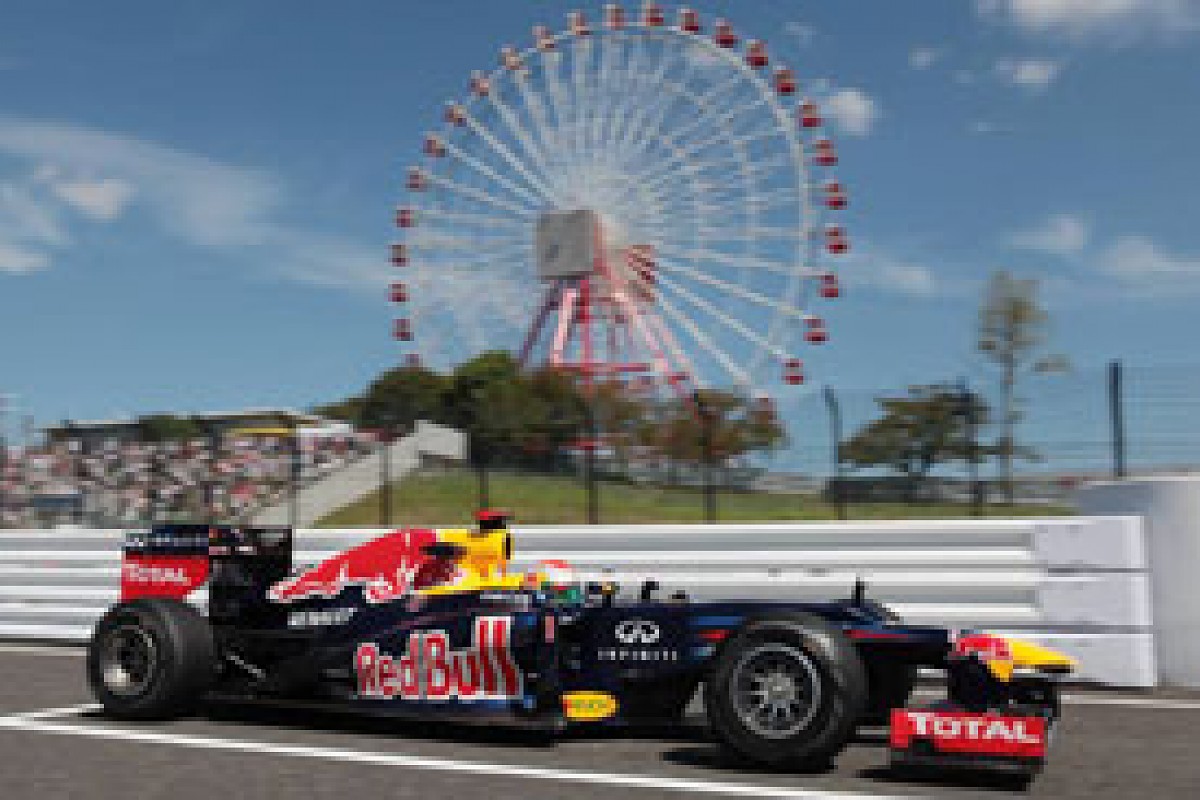 ...while Webber was 0.3s faster than the Briton over a single lap © XPB
Asked about Hamilton's TV comment that Red Bull currently has the fastest car, Webber replied: "I think he knows the little tricks here and there in terms of mind games. It's not going to touch the sides with us - we know we've got work to do. They have a strong car, as have we, but I don't think anyone is dominant at the moment, certainly not us."
There were signs that the RB8 was being a little too aggressive with the rear tyres, Vettel suffering surface blistering of the rubber. The team was confident this could be cured with some set-up tweaks.
In contrast to the developments at Red Bull and McLaren, Ferrari seems to still be struggling with its new rear wing. Championship leader Fernando Alonso tried a further-developed version of the wing brought - but not raced - in Singapore.
The results were again reported to be inconclusive. But even with these difficulties, the Ferrari appears to be much more competitive here than in Singapore. Alonso's best lap was within a couple of tenths of Hamilton's, but there were no comparable long runs.
The six-lap run of Felipe Massa on the soft was 0.9s faster than Vettel's 10-lap run - but on a significantly lighter fuel load. Both Ferraris were suffering with internal blistering of the left rear tyres.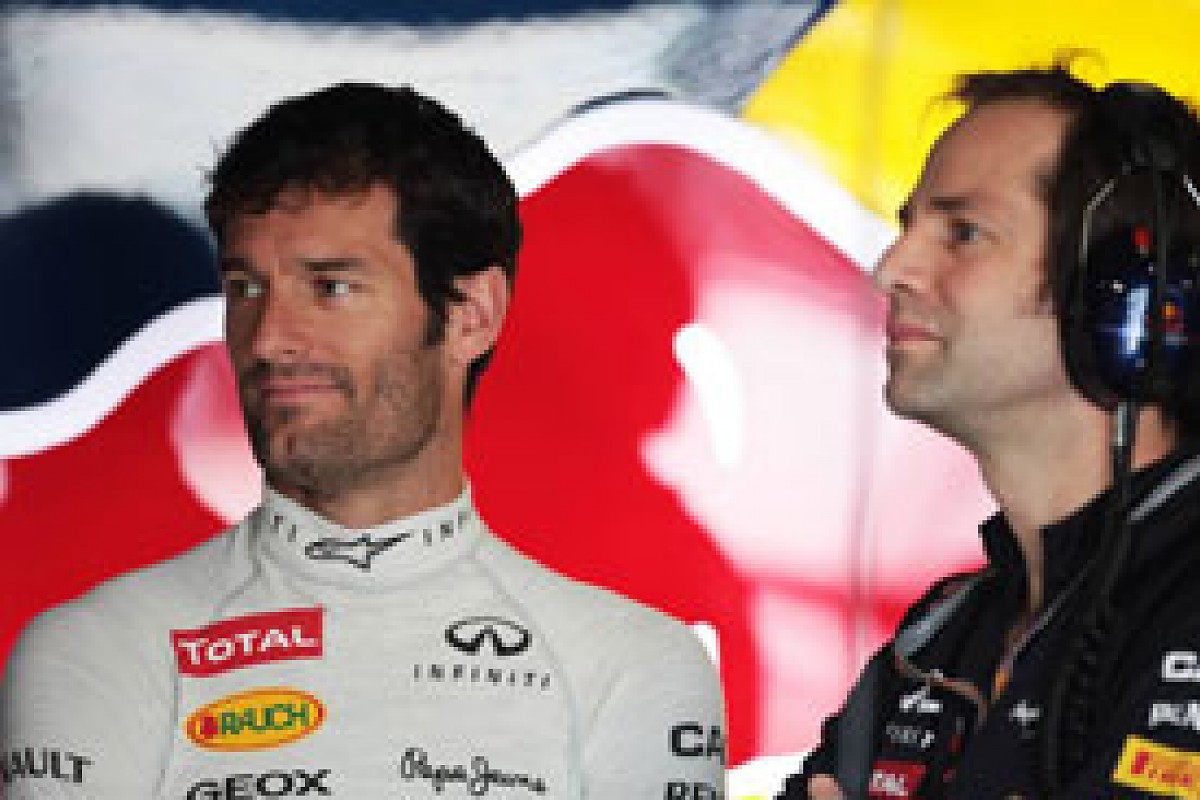 Raikkonen lost track time to a KERS leak on his Lotus © XPB
Lotus will not be racing its double-DRS device, having again failed to set it up to work satisfactorily. The E20 will thus be in standard form again, pending a major aero upgrade in Korea next week.
In the little running he was able to do in the afternoon after a KERS cooling-fluid leak, Kimi Raikkonen reckoned: "The car feels OK, actually. We had a bit too much understeer for the Esses section but we can tune that out for tomorrow."
Team-mate Grosjean's best was within 0.1s of Alonso and his long-run pace is either exceptional or competitive, depending just how his fuel load compared to Red Bull and McLaren.
Sauber and Williams showed promise at times, especially in the long runs, but neither has so far shown any evidence of good one-lap pace. Mercedes was again struggling with tyre temperatures, overheating the rears while struggling to get the fronts to switch on, with Michael Schumacher and Nico Rosberg around 1.5s away from Webber's best time.
The apparent see-saw in competitiveness between Red Bull and McLaren can ultimately be good news for Ferrari and Alonso, given that realistically either Vettel or Hamilton needs to be winning most of the remaining races if they are to demolish Alonso's points lead.