The fairy tale that began with a 10-year-old karting sensation asking a Formula 1 team principal for an autograph at the AUTOSPORT Awards evening of 1995 comes to an end when the Interlagos chequered flag falls seven weeks from now.
Lewis Hamilton and McLaren thereafter go their separate ways. To many it seems almost unthinkable it should have come to this. However, the lingering hangover of the power-play between Ron Dennis and the young Hamilton on that evening has never entirely disappeared, even with Ron no longer running the F1 team and Lewis now a 27-year-old former world champion.
That uneasy dynamic - Hamilton dependent but resentful of the control exerted over him, Dennis proud of his part in his protege's rise, but still feeling the need to point out that Hamilton is an employee - has played its part in the driver finally flying the nest.
At the simplest level, Hamilton has despaired of what he sees as a repeating cycle at McLaren, one that invariably ends with another year having passed without him having added to his single world title.
But because he feels he cannot break that cycle from within, history has played its part in locking the two parties in their set roles of rebellious child and firm-handed parent.
There has always been a spiky brittleness to the relationship between McLaren and Hamilton.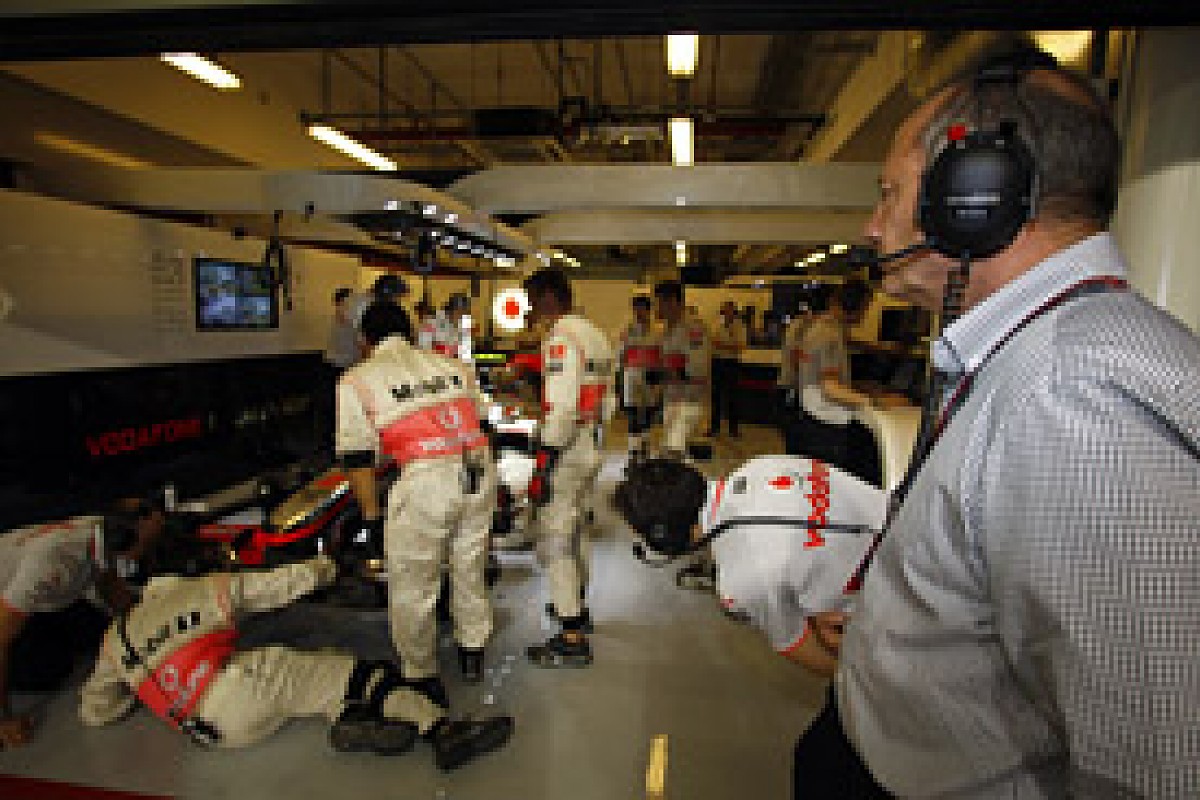 Ron Dennis has had a unique relationship with Hamilton © LAT
Mutual success might normally have been expected to anneal that, to have removed all the stresses and ambiguities. But the respective personalities of driver and team have ultimately made that impossible.
Lewis is mercurial, shape-shifting from one persona to another, one opinion to a contradictory one - sometimes even denying himself within the same sentence. He's about as predictable and settled as a cat in a bath - and that energy is part of what makes things happen for him, in the car and out. It's just what flows through him, and he has little control over it. But within that is a total self-belief.
He knows that he's the world's fastest driver. That combination of fabulous talent, confidence, volatile temperament and a certain naive immaturity in believing that's all he needs - that success will surely follow - makes for a combustible package.
As the team with the deepest resources and facilities, McLaren is systems-driven, structured, scientific and unbending.
The resignation of Dennis from the F1 team early in 2009 - under controversial circumstances that had much to do with the uneasy relationship between the team principal and the Hamiltons - gave the Martin Whitmarsh-directed team a looser, warmer ambience. But there have remained key bones of contention between the two parties, such as the number of corporate days expected of Hamilton and the team's policy of retaining all victory trophies.
That fizzing combination took the F1 world apart in Hamilton's first two years, culminating in a suitably dramatic title clincher in the last two corners of the final grand prix of 2008. The expected 'Hamilton era', however, did not then materialise. McLaren came up with a dog of a car in '09, followed by two models that were competitive but lagging behind the gold standard set by Adrian Newey's Red Bulls.
The fact that Sebastian Vettel used those Red Bulls to take the records Hamilton believes would have been his, given equal equipment, did not sit easily with him, and what was always a delicate point of equilibrium was disturbed.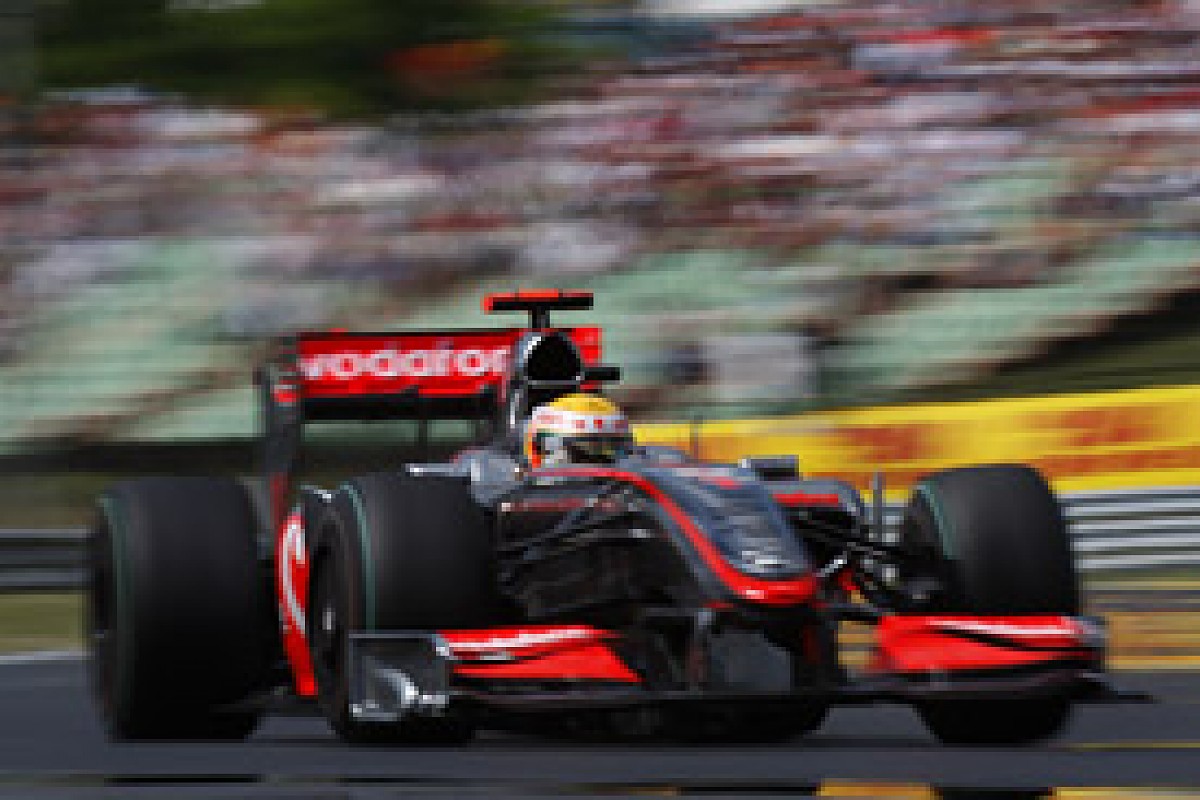 McLaren's 2009 MP4-24 was not a competitive prospect for much of the season © LAT
There were side issues during this time, too - the threat to Hamilton represented by the arrival at the team of Jenson Button, his personal life and the turmoil of dispensing with his father's managerial services. The net result has left him unsettled.
Hamilton has gambled on the possible success of Mercedes rather than the relative certainty of McLaren competitiveness - and that must be a measure of the flaws in the relationship.
Despite the Briton's success - 20 GP victories and a world title has to count as that, however far short he feels it falls of his true potential - he does not operate as the galvanizing force at McLaren. It's as if he feels himself just a cog in a machine.
He doesn't take charge of situations, but awaits instructions - examples are China 2007, and his waiting to be told when to pit with his tyre on the canvas rather than simply telling the team he was coming in; or Hungary 2011 when he obeyed instructions to pit for intermediate tyres on a day when Button was prepared to override what his crew was telling him when it didn't match up to what he was feeling out on track. This is what the world sees from the outside and it tells the tale of the whole dynamic between team and driver.
It's a difficult one for Hamilton. On the one hand, the team is armed with all the data and has evolved its systems based on long experience. But there are also days when any system can be wrong. It's then down to the driver to counter those calls - with an air of authority. Hamilton has never had that authority within McLaren. The reasons for that are something both sides might reflect on.
Even as a world champion and multiple race winner, he does not have the team buzzing to his frequency.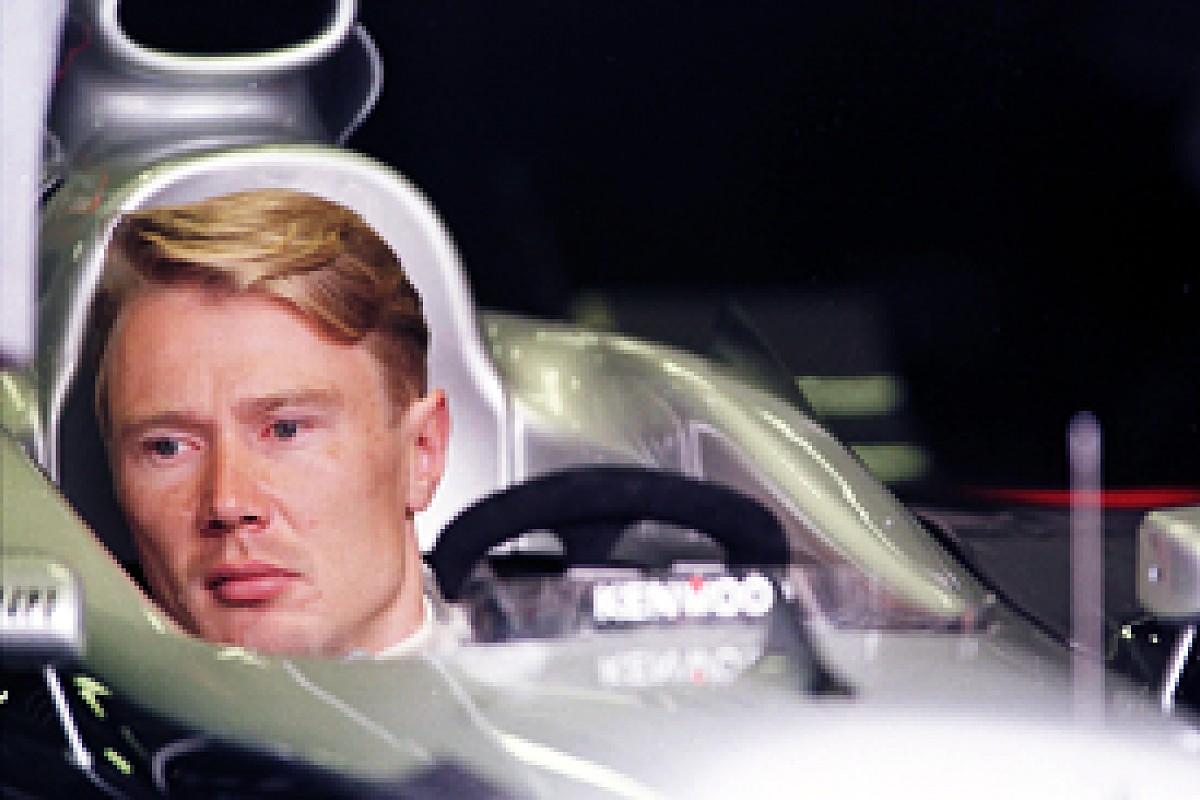 Mika Hakkinen operated perfectly within the McLaren fold © LAT
Given that situation, when he finds himself in what he sees as a repeating cycle at McLaren, he feels trapped in it, rather than being a potentially integral part in changing it. Many of the greats - Jackie Stewart, Niki Lauda, Alain Prost, Michael Schumacher and Fernando Alonso - have taken charge of the environment in which they perform, have been intrinsic in moulding it to their needs.
Hamilton is not wired up in this way. He arrives with the inner certainty that he's the fastest driver and if the team does its job properly, he will win. If he doesn't, he believes there's something wrong with the team - and he's powerless to do anything about that. It's a simplistic notion of how a delicate and complex relationship works - and he seems not to be seeing this important dimension of leadership.
For Hamilton, the only way of breaking the cycle he perceives is to get out and try again somewhere else.
He'd loved to have climbed into the Red Bull alongside Vettel - or even the Ferrari alongside Alonso. He'd like nothing more than to bet on his talent against those challenges. But despite his management company, XIX, having renewed earlier advances to both those teams in recent weeks on behalf of its client, the response was the same. Hamilton would upset the equilibrium of those teams - each of which has been moulded by their respective lead drivers - and they politely declined.
Exacerbating the situation, McLaren is the team probably least temperamentally suited to having a driver set the tone. The guy who flourished best there in the modern era was Mika Hakkinen, not a driver who ever aspired to control his environment. He was happy just to take the benefits this superteam offered him.
But his slow-burn temperament was such that when things beyond his grip went awry, he didn't react with emotion, didn't let his moods show, didn't lash out with criticism of the team. He was the ideal McLaren driver: laid-back enough not to demand to be in charge, but disciplined enough to let the team come to him, relying on his gift, responding to his needs even while he happily continued to operate ostensibly as just a cog.
Hamilton at McLaren has seemed trapped in the middle: both the proud champion and the grateful protege. His attempts at breaking out of that latter role have been rebellious rather than structured, and have tried the patience of the team hierarchy - possibly even to the extent of them not trying as hard as they might have to retain him.
However, their conflict has not been helped by Dennis's continued input from outside the formal structure of the team.
Standing in his victory shirt after Hamilton's brilliant Montreal drive this year, Dennis said: "Last time I checked, we employed him, not the other way around." It's the sort of heavy-handed explicit control that any driver, free-spirited by nature, is hard-wired to rail against.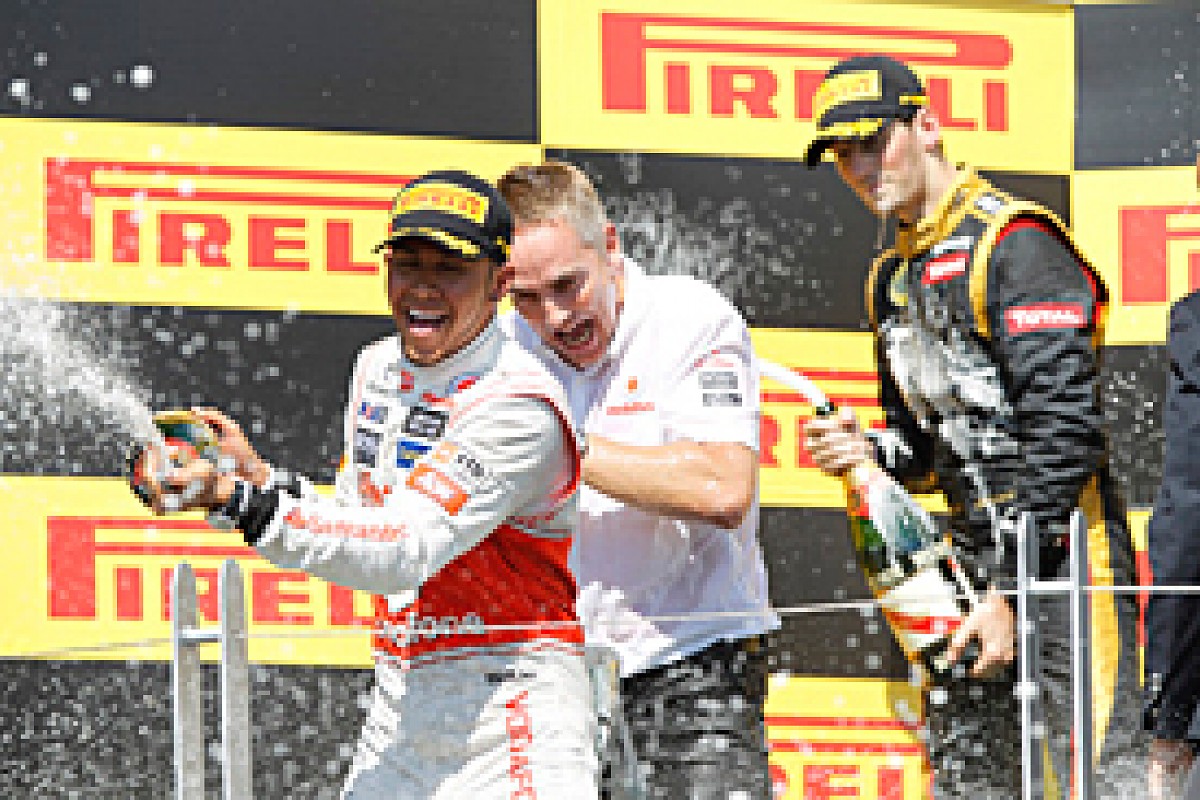 Lewis Hamilton and Martin Whitmarsh celebrate victory in Canada © LAT
The driver - and not the team - is the focal point for F1 fans, and therefore there is a feeling from the outside that the team is there only to serve the driver. From the inside, it is not like that. The driver is an employee, one of several hundred. Market forces determine that he is by far the highest paid member of staff, but that's as far as it goes - the team certainly doesn't buy into its being there only to serve him.
Most drivers get that. They see how the reality inside is different from the perception outside, and that much of the sport's appeal relies upon that false perception.
Hamilton, though, has rebelled against the reality, and sees himself in the same role as he saw - as a fan - his hero Ayrton Senna. To pull that off, however, requires an understanding of human dynamics that he's yet to acquire.