Michael Schumacher is not finished with Formula 1, not yet anyway.
Friday morning's announcement that Lewis Hamilton had been signed to replace him was the ideal opportunity to bow out gracefully to take up some nebulous 'management role', the real nature of which could be decided later.
But the 43-year-old has stayed resolutely silent about his future. Why? All the signs are that the seven-time world champion is having a serious think about how to keep his place on the grid.
For all the mockery of Schumacher, he can still do a job in Formula 1. Before you bombard me with Tweets and emails citing his cack-handed rear-ending of Jean-Eric Vergne in Singapore, the consequence of a spectacular failure to anticipate what was about to happen, look at his season as a whole.
While he doesn't have a win to his name, unlike Nico Rosberg, his overall performance level has stacked up pretty well compared to his team-mate. It's the third year of his comeback, and he has got better every season.
That's not to say that he is the driver he once was. It's inconceivable that Schumacher will be able to win another title, even if he were somehow to find his way into a top car, but he's far from the worst driver on the grid.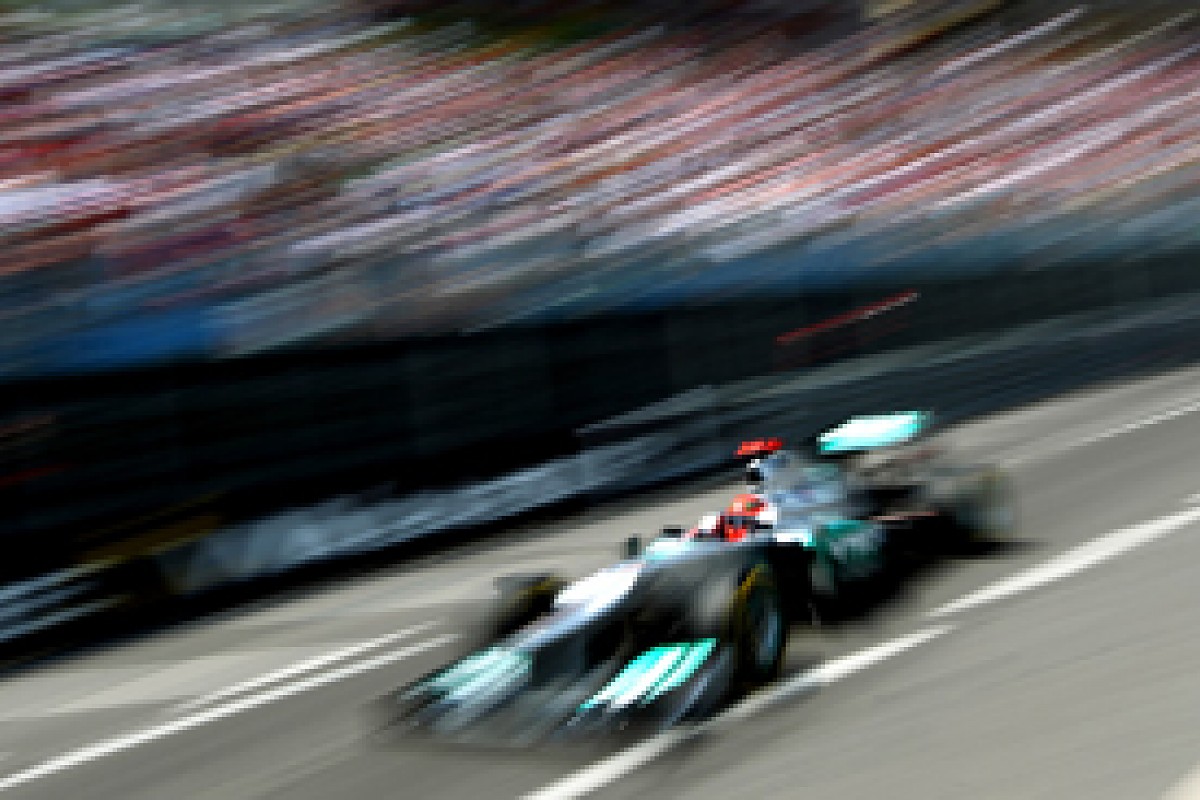 Schumacher flew in Monaco this year © LAT
He's still a decent F1 driver, probably capable of giving winning a good go on his day and in the right car. After all, you don't top qualifying in Monaco by luck alone.
And Schumacher will unquestionably have picked up on those days when he has rolled back the years as evidence that he still merits a place on the grid.
So what are the options for him now?
He has been linked extensively with Sauber. Certainly, a deal that takes him back to the Swiss team, perhaps along with Mercedes engines, could appeal to both sides.
Schumacher remains good box office even though his lustre has faded somewhat. For Sauber, bringing him in could work very well commercially at the same time as giving it a perfectly serviceable driver.
Peter Sauber knows Schumacher of old, having run him in the World Sportscar Championship, so they are certainly capable of forging a mutually beneficial alliance.
But it's not the only F1 possibility. Don't rule out Williams, bizarre as that sounds.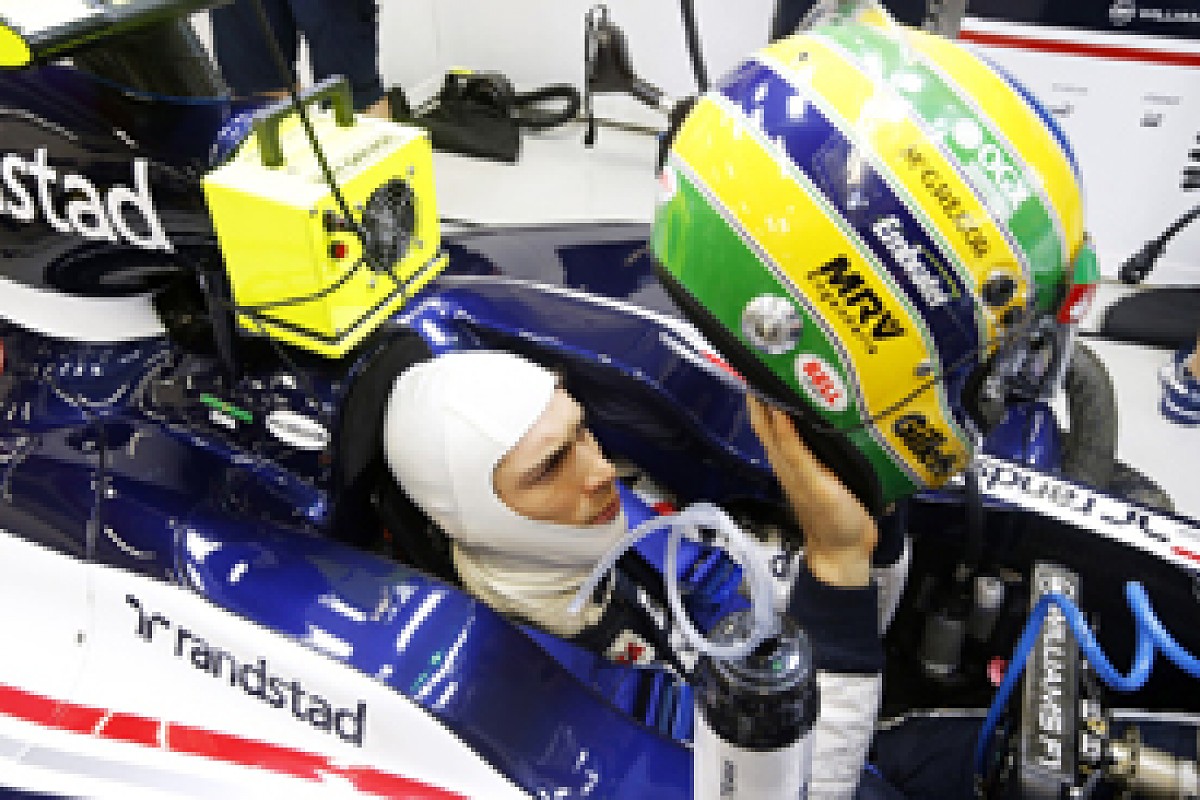 Could Schumacher oust Senna at Williams? © LAT
Again, the commercial implications would appeal to the team, even though a switch from Renault to Mercedes engines can be ruled out.
We can take it as read that Pastor Maldonado will continue there next season, provided the PDVSA sponsorship deal continues, and given Bruno Senna's disappointing performance level this year you can make a strong case to say that Schumacher could be an upgrade.
That said, Williams also has Valtteri Bottas on its books, and if it can make the numbers work it would be foolish not to promote the man who many in the team regard as the quickest of the three Williams drivers into a race seat.
The other question is whether Schumacher wants to continue to race elsewhere. He has effectively ruled out a sportscar comeback, having said numerous times that he considers Le Mans, where he finished fifth for Sauber-Mercedes in 1991, too dangerous.
You can also rule out him joining old team-mate Rubens Barrichello in IndyCar for similar reasons. Realistically, this leaves the DTM as the only option.
Schumacher does have previous in the DTM, turning out for Mercedes in a few races in 1990 and 1991, but all the signs are that it doesn't appeal to him.
He's shown little interest in categories outside F1 over the years and has generally avoided turning up at DTM meetings unless obliged to.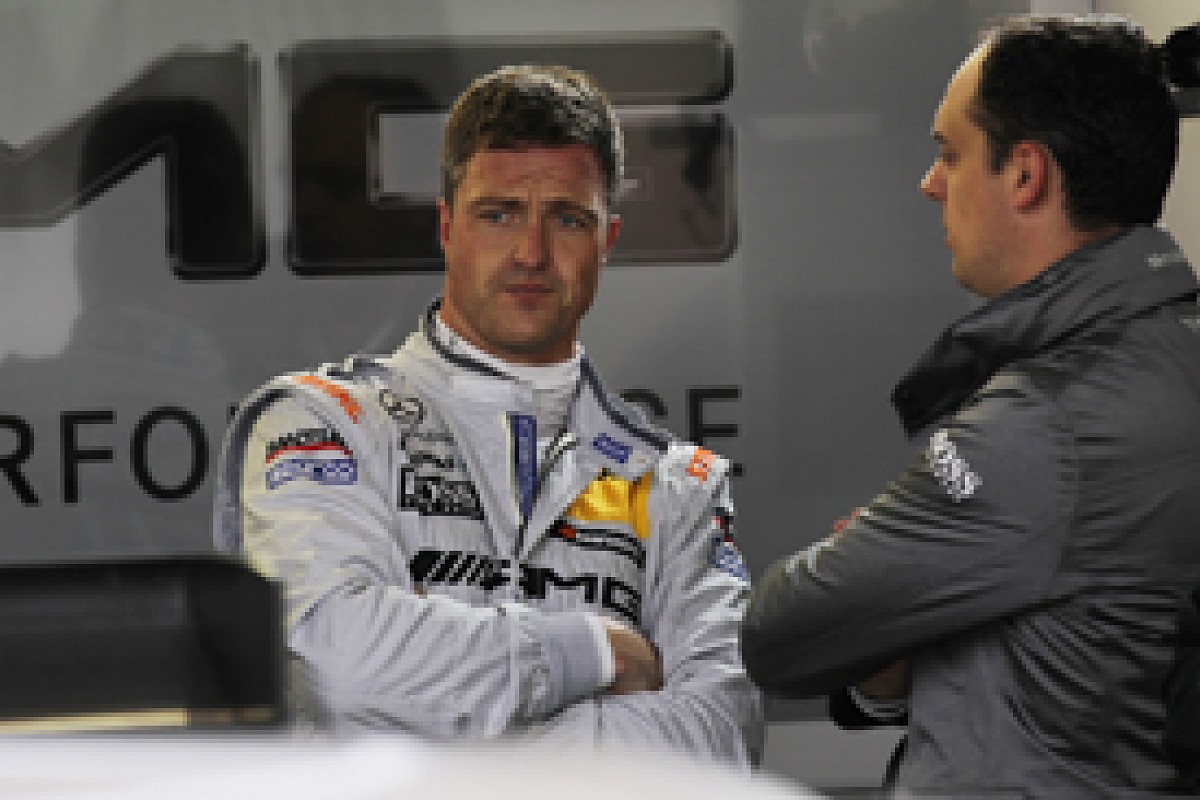 The DTM would certainly welcome a second Schumacher to join Ralf © LAT
Were he to ask Mercedes if he could race there, it would surely put together an entry for him in a trice (the PR value of an all-Schumacher pairing would be great news for the series), but it doesn't seem a convincing fit.
Schumacher is all about F1. And the feeling is that whatever it was burning inside of him that compelled him to make his comeback three years ago is still there.
You can argue he should step aside and not block the way for a younger driver, but to characterise him as a doddering old fool embarrassing himself week in, week out simply isn't fair. Or accurate.
Were he to carry on for another year, he would do a perfectly reasonable job. Granted, he wouldn't be one of the best half-dozen on the grid, but nor would he be in the worst six. Whether that's enough to justify him staying on is another question.
If he does take enforced retirement from F1, in the popular consciousness his comeback will go down as an embarrassing failure. But this is no wooden-racketed folly a la Bjorn Borg.
Schumacher has returned and acquitted himself arguably better than a 40-something after three years out of the saddle had any right to do. While you'd be hard pressed to declare his return a success unconditionally, it has certainly been a qualified one. Certainly, he warrants respect for what he has done.
You can argue it would be better for Schumacher to take the hint and walk away. But if he doesn't and he forges another opportunity elsewhere, good luck to him.
The reality is that he's probably not as good as he thinks he can still be. But he's certainly not anywhere near as bad as some would have you believe.