As the dust settled at Monza after the Italian Grand Prix, McLaren team boss Martin Whitmarsh had a twinkle in his eye. OK, Jenson Button had coasted to a frustrating retirement, but Lewis Hamilton - amid the endless debate about his future at the team - had scored a superb win. And Sergio Perez had stormed to an amazing second place for Sauber...
While his eyes may have given some clues away to those who were on the ball, it was also Whitmarsh's referring to the Mexican as 'Sergio' that was interesting. Not 'Perez', you understand, but 'Sergio'.
"We were very fortunate by comparison to our competitors in that we had the gaps so we could go into clear air," he said when talking about the pitstops. "Except for Sergio, although obviously we knew he was going to have to stop. I don't think anyone expected Sergio to be quite as quick as that!"
That little hint of enthusiasm could have meant nothing, but it was enough to set some wheels in motion in the old grey matter... And, having thought it all through, it seemed to me that Perez could be a perfect fit should McLaren need to replace Hamilton.
Of course, he was tied to Ferrari as a member of the Prancing Horse's Driver Academy, but that very weekend Luca di Montezemolo had said that the 22-year-old wasn't ready to replace Felipe Massa in 2013.
At the time this seemed to be a typically clumsy power play by Montezemolo - perhaps a suggestion to Perez's Mexican backers that, if they came up with some extra funding, Perez may be 'ready' after all... Or perhaps, as some have suggested - with Sebastian Vettel or Mark Webber targeted for 2014 - the Ferrari president already knew that he couldn't offer Perez a long-term deal.
Perez pushed Hamilton at Monza © LAT
Whatever the truth, the Ferrari connections were of little consequence to McLaren. Once again the team has swooped and signed a driver who appeared to be committed elsewhere. One close parallel is with Kimi Raikkonen, who was bought out of his Sauber deal for 2002 at a time when he appeared to be on the radar as a future Ferrari driver.
McLaren also pounced on Juan Pablo Montoya and Fernando Alonso when they were in the middle of what appeared to be comfortable arrangements with Williams and Renault respectively. And then there was Jenson Button, headhunted at the end of 2009 when Brawn GP/Mercedes had not agreed terms for the new world champion to continue with the team.
The Raikkonen analogy is relevant in other ways. In his rookie season at Sauber, the Finn was partnered by McLaren and Mercedes protege Nick Heidfeld. Naturally, Ron Dennis and his men kept a close eye on what was happening at the Swiss team, as Heidfeld was being earmarked for a future at Woking.
What they discovered was that Raikkonen looked like the better long-term prospect. McLaren conducted as much analysis as it could, looking at every session, every race, every lap, to confirm that Kimi was the man for the job. It did the same thing when it signed Heikki Kovalainen.
In today's press release Whitmarsh says: "It was a string of giant-killing performances, a trio of podiums and a brilliant fastest lap in this year's Monaco Grand Prix that showed us that Sergio lacks nothing in terms of speed and commitment. We've been monitoring his progress carefully for some months..."
Clearly the team felt that, with due respect to Paul di Resta, Nico Hulkenberg and others, Perez was the better prospect.
Having said that, commercial considerations are obviously also in the equation. Not surprisingly there has been no mention of any Mexican sponsorship finding its way to McLaren - it's too early, and it could be that the details are far from settled.
Like any team, McLaren needs hard cash, and there's a reason why Hamilton's salary demands became such an issue. It now has a driver who will be paid substantially less than Lewis, and that money can be fed back into the team.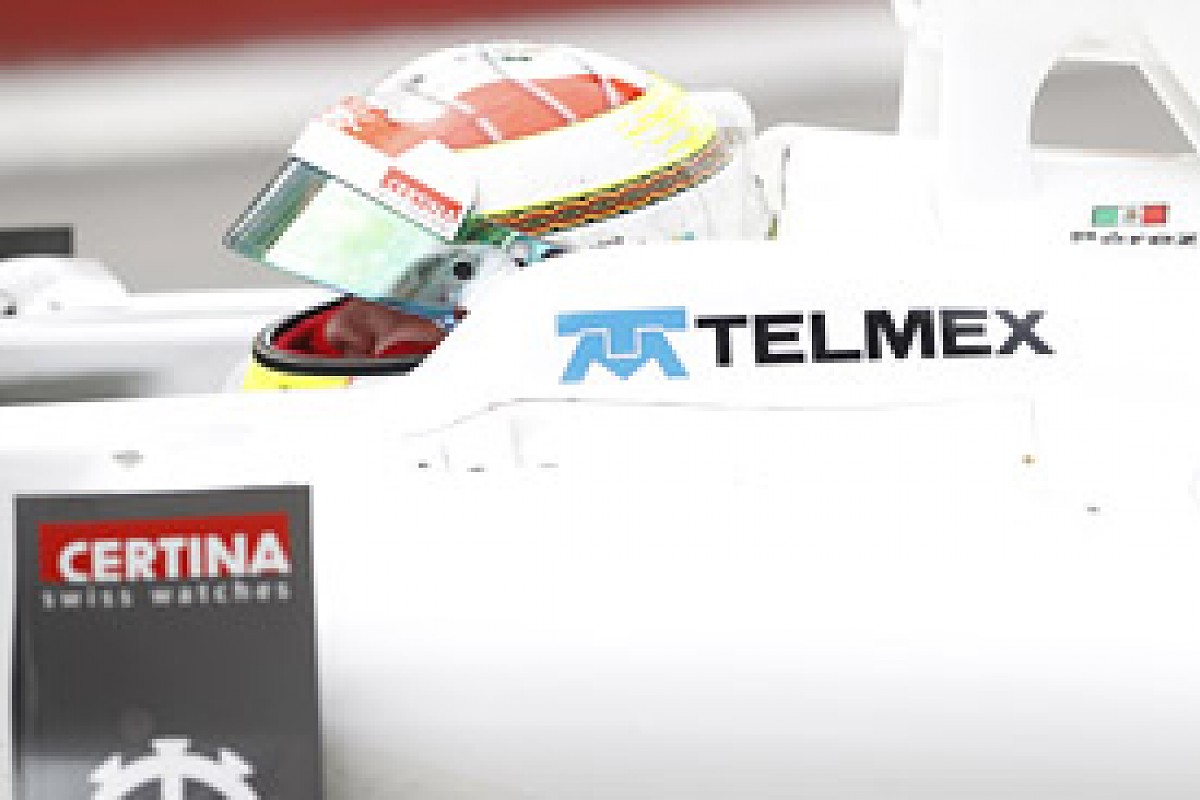 Perez will bring Telmex backing to McLaren © LAT
He will also, we assume, come with some of that Mexican sponsorship. It has been suggested that Vodafone is going, in which case Telmex would be an ideal new title sponsor. But the two companies are business partners, so we may see both involved with the team. Other Mexican sponsors could also be in the package.
All of that helps, but McLaren would not have taken Perez had the team not believed in his talent. He's a perfect fit. He has two years of experience behind him but also is young enough to be moulded into a 'McLaren driver', and that's not necessarily meant to be a dig at the way the team works.
He's smart, articulate and mature beyond his 22 years. He will blend nicely with Jenson Button, and it's not too simplistic to say that their shared ability to look after tyres could be an asset as the car is developed over the winter.
One intriguing parallel with Hamilton is that both men grew up as proteges of major backers. Just as McLaren groomed Hamilton, so Carlos Slim of Telmex has brought Perez through the ranks.
But things haven't always been easy for Perez, and every step of the way he had to work for it. It was all part of the education that made him the driver he is today, and it's worth looking at how that unfolded.
"I've known Carlos since I was five or six years old, because my father worked with them for a while when they were involved with Adrian Fernandez," Perez explained a couple of years ago.
"Telmex picked me up in karting. I was leading their championship, but I had a special permit, because I was racing against very old guys, and I was only 13.
"Then I had a crash with one of them, and they took my permit out. There were only two weekends left, so I lost the championship. So Telmex took me away from there. They took me to a test against the champion, and I was quicker than him, so they sent me straight to America."
Aged just 14, he raced in the Formula Dodge National series, and he then went to Germany to compete in Formula BMW. The rule was that you had to turn 16 that year to be eligible to compete, but he missed it by a few weeks. No problem - on the licence paperwork he simply switched his birthday from January 1990 to December 1989.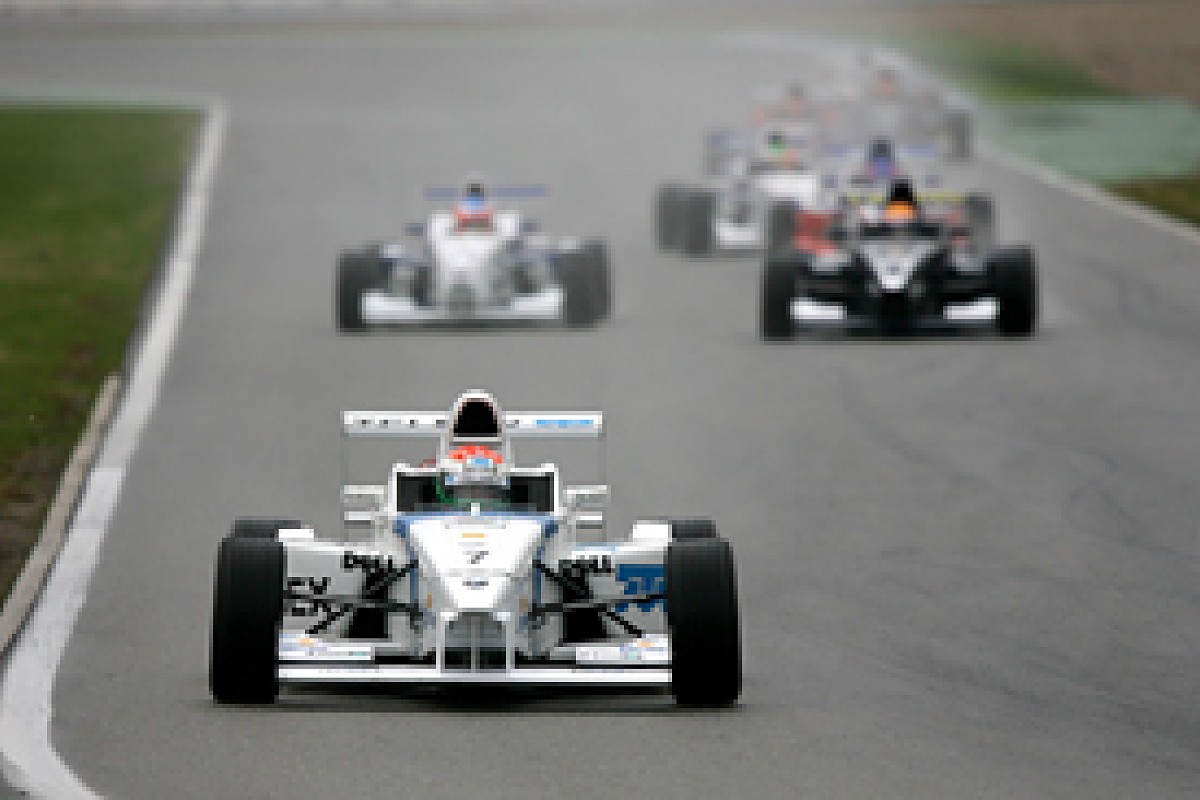 Perez in Formula BMW © XPB
"In the beginning Telmex didn't want to send me directly to Europe, as they didn't want to spend much money, so they sent me to Barber Dodge for a year to learn. I did quite well, and then they sent me to Germany to a very small team, with a very small budget. The team had a restaurant and we were very short of money, so I had to live there for one year!
"I came completely alone. So a little Mexican was in a very small village with 100 people. It was really tough, because it was my first year. I thought it was going to be very easy to live in Europe and to be racing in Europe. I started to realise how hard it was going to be to get my dream when I was really young.
"To be honest I chose to go to Germany - I had the impression that BMW there was very strong, so it was going to be the best for me. It really educated me a lot; it really gave me the vision that to get into F1 was not going to be easy. Coming from Mexico you think in five years you're going to be in F1 and in six years you're going to be in Ferrari and in seven years you'll be a world champion.
"It's not like this - you really need to work hard to get it. I realised very early when I was 15 that I would have to do a lot of work and make a lot of sacrifices, especially for me as a Mexican. As a European you are with your family and when you finish the races you go back home. When I finish a race weekend I go to my place and I'm completely alone. But now I've got completely used to it."
So while it may look like everything has come easy to him, it hasn't, and he's done a lot of growing up along the way.
After BMW he did two years in British Formula 3, and two more in GP2 - his early start means that, remarkably, this is his ninth season in single-seaters. In 2010 he finished a strong second in the GP2 Series to Pastor Maldonado, and the time was right for a move into F1 with Sauber. Lest we forget he did an astonishing job to finish seventh on his debut in Australia, before being disqualified on a technicality.
Since then he's continued to show signs of great talent, although to be fair so has Kamui Kobayashi, and indeed the Japanese driver has often had the edge in qualifying. But Perez is the guy who has more often than not got the job done in races, and brought home the podium finish when one was in the offing.
His failure to get past Alonso in Malaysia may have created a few doubts - was he lacking that killer instinct? But his charge in Canada was impressive, and the Monza second place came with perfect timing.
Whitmarsh is clearly hoping that this is just the starting point, and that he will get better and better from here. It's now up to Perez to give him a few more twinkles in his eye.