Leaving home is a seminal moment in any young adult's life. That's exactly what Lewis Hamilton has done by turning his back on McLaren, under whose wing he has been since he was 13.
He's a 27-year-old multi-millionaire now, so he's hardly a callow youth walking out the door to carve his own niche in the world, but the increasingly dysfunctional dynamic that exists between Hamilton and McLaren is a result of a nurturing bond that needed to be broken, for the sake of both sides.
Hamilton is a spectacularly quick driver and only the most churlish critic would dispute that he is one of the best on the grid at the moment. Short of signing Sebastian Vettel or Fernando Alonso, Mercedes couldn't have done any better.
But there remains the nagging feeling that the one thing holding him back has been a certain immaturity, excusable in a 21-year-old but incongruous in an older sporting superstar who should be entering his prime. Striking out on his own could be the making of Hamilton.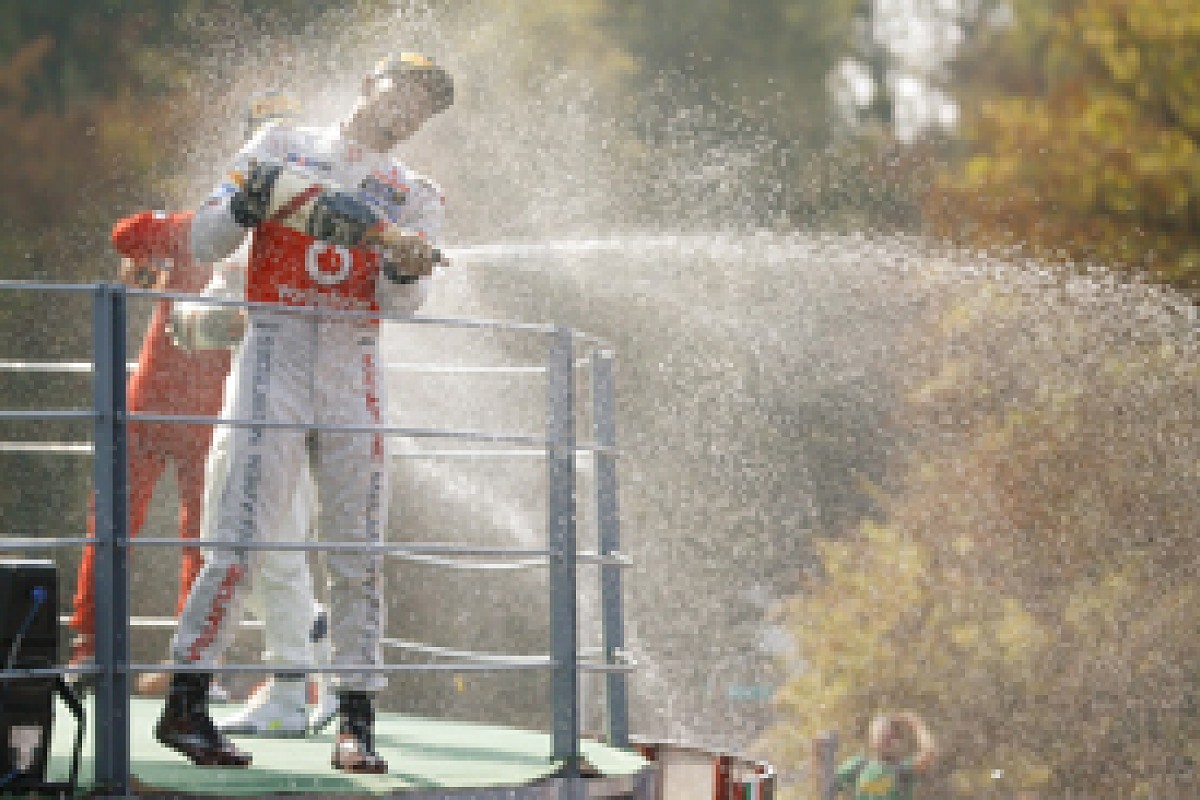 Lewis Hamilton has impressed this season despite some misfortune © LAT
That he has achieved so much already only serves warning of what he might be capable of when he makes that next step, especially when you take into account that he has put the disasters of 2011 behind him and arguably been second only to Alonso in terms of his performances this year.
It seems that the desire to leave McLaren was a more significant factor in Hamilton's decision than a conviction that Mercedes is the best place to be in the next few years.
Certainly, you can make a compelling case that when the new engine formula is introduced in 2014, Mercedes should be in a stronger position, but given that team's patchy record ever since it came into Formula 1 as BAR in 1999 it's no foregone conclusion. But it's clearly a credible exit strategy for a driver who needs to get out of the door.
While the retainer on offer at McLaren was similar, it was clear that XIX Entertainment in particular was determined to push Hamilton in the direction of the greater commercial freedoms offered by Mercedes. It surely appealed to Hamilton's desire to make more money and develop his brand, but when it comes to his personal development, that's only a side issue.
His destination team merely had to be credible, with the need to move out from under McLaren's wing paramount. The signs have been there for over a year that he saw his future elsewhere. Where was secondary.
If anything, more of the fault, if indeed there is blame to be apportioned, lies with McLaren. Hamilton is a world champion with over 100 starts, 20 wins and who is coming to the end of his sixth season in F1. But the nature of their relationship, with the team nurturing him through the junior ranks (staving off a bid by Hamilton and father Anthony to strike out on their own and step up to GP2 a year earlier in 2005, only to realise that raising the budget needed is far from easy) and then his early days in F1 was one of parent and child. In a way, it still is. And that's the problem.
Remember when Hamilton was left out on shot wets during the 2007 Chinese Grand Prix, eventually being called in and understeering into the gravel trap in the pit entry? An experienced driver standing on his own two feet would have simply got on the radio earlier and told the team he was coming in. Certainly, that's what Alonso or Jenson Button would do. It was excusable back then, but while that hand-holding isn't quite as explicit now, you often detect that Hamilton feels very much the junior partner when it comes to such things as strategy calls and set-up moves.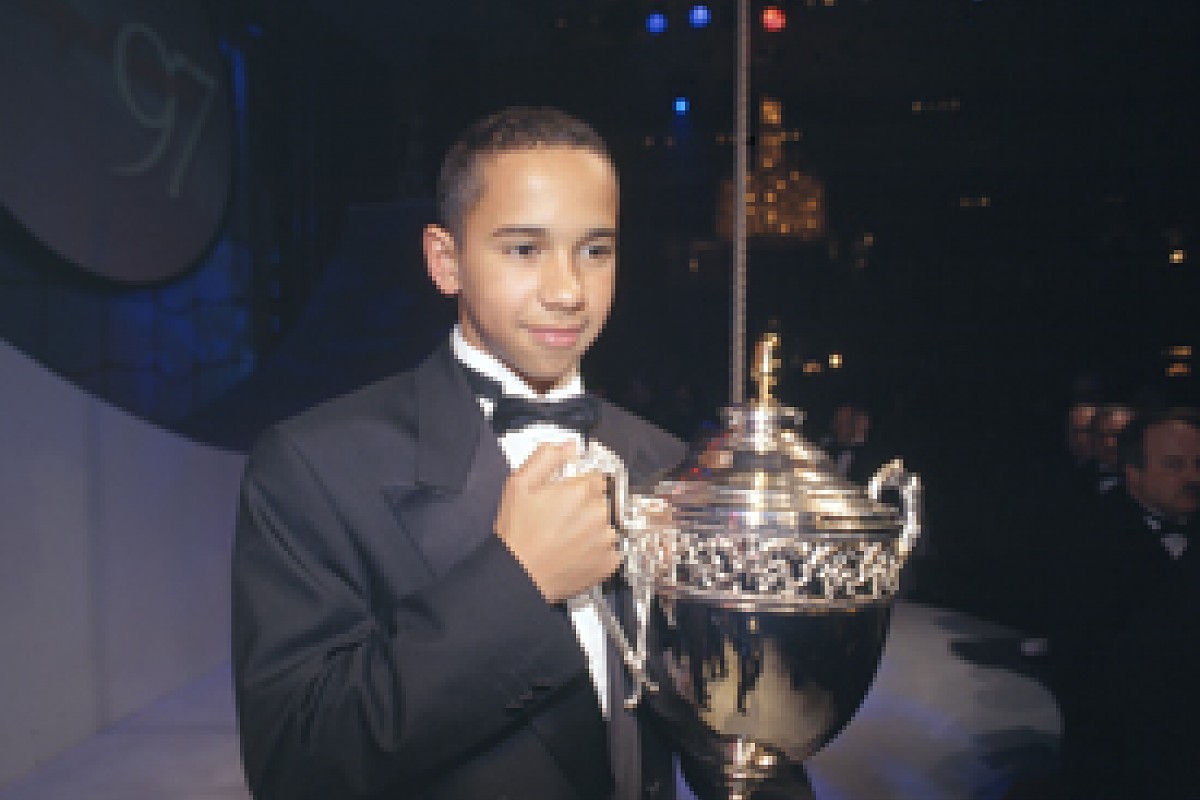 Hamilton first started working with McLaren when still in karting © LAT
A good analogy would be that no matter how old you get, when you pay a visit to your parents they will still always see you as a child and irrespective of how hard you try, the feeling of being a subservient kid is there in the back of your mind. That dynamic never fades entirely.
For all of the money talk, this is the real key to understanding Hamilton's move. He needed to get away from McLaren, he wanted to get away from McLaren and even if his decision to go to Mercedes doesn't deliver the success that he desires, it surely will allow him the space to develop, to grow into adulthood as a grand prix driver.
If he can, to use some painfully cliched terminology, 'find himself' in a way that he hasn't been able to in recent years, then he will fulfil his prodigious potential as a grand prix driver. Perhaps it's better that he does that in a car that isn't capable of winning the championship than continue to bang his head against a brick wall even if he is adding more wins.
On the other side of the equation is McLaren. Arguably, it should have done a better job of ensuring that Hamilton developed in a way that allowed them to stay together indefinitely. There's a certain romanticism to the notion of them spending a quarter of a century together, winning so many races and titles. But perhaps that was never to be.
There's a cautionary tale here for any team expecting to nurture a bright young talent in the hope of a long and fruitful relationship. There comes a time when you must leave home and that's exactly what Hamilton has done. Having served McLaren well for six years, he owes the team nothing and has to ensure that he makes the most of his ability.
That's why this move was never really about money. At least, it wasn't for Hamilton.