Tyre trouble
Tyre degradation is high on the streets of Singapore and Sunday's race looks like a choice between two or three stops.
With the pitlane time around 30 seconds here, the penalty for an unnecessary extra stop is steep.
But if you gamble on the tyres holding out, you could find yourself a sitting duck for those on fresh boots, as we saw at the end of the Canadian and European Grands Prix.
Given that it's going to be so marginal, driving style and also race situation is going to make a big difference. If you're being aggressive, or spending a lot of time in traffic, it's going to take its toll on the rubber.
Also watch out for those starting on the super softs pitting relatively early and finding themselves caught up among those starting on softs, a group that is likely to be led by the Mercedes drivers.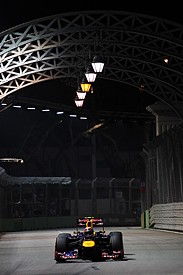 Going flat-out all night is not an option © XPB
Thirsty work
If there are no safety car periods (and there have been six in the four previous Singapore races), you're going to hear a lot of radio chatter about fuel conservation.
Singapore is a long race, and the most thirsty one on the calendar, meaning that this is the most marginal race fuel-wise.
The teams simply don't have the option to start with a little more here, as it will be a case of filling up and then managing the the usage as the race goes on.
If there is going to be a safety car period or two, it will make a big difference, but drivers simply can't afford to go hard from the off and hope for one, even though history suggests that there will be an interruption at some point on Sunday evening.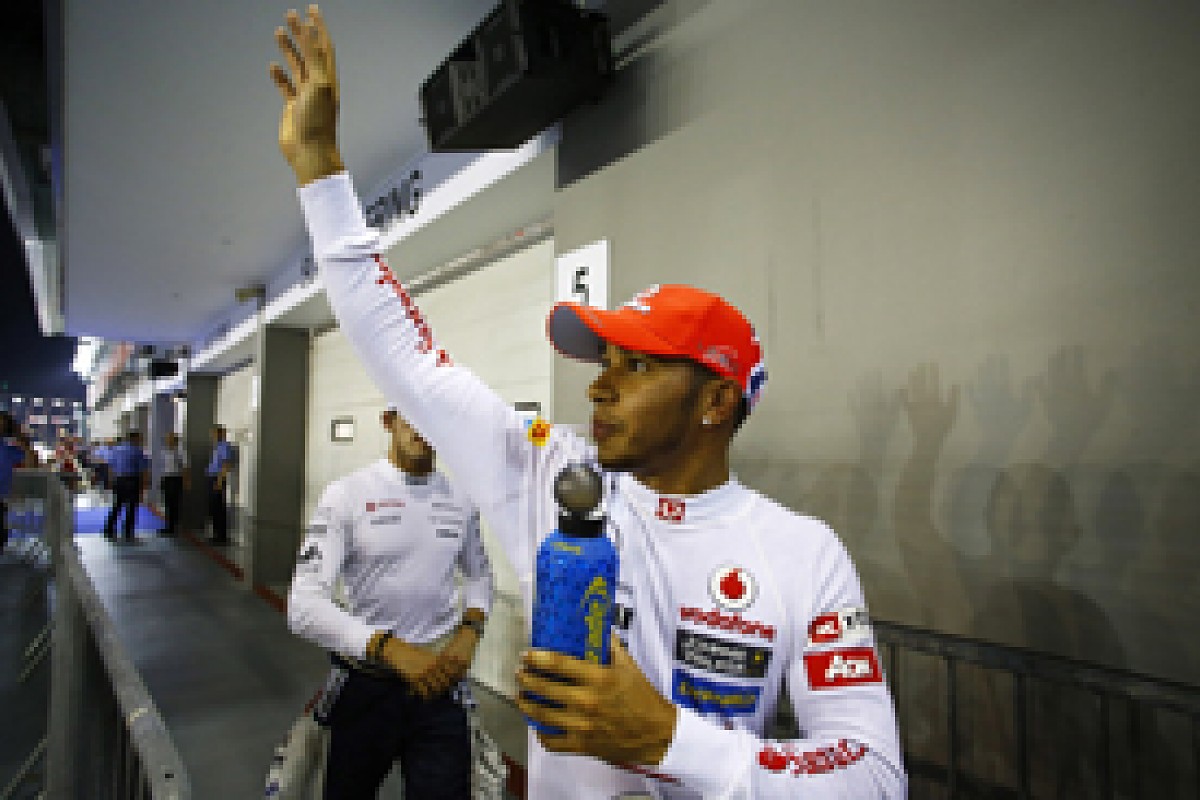 Hamilton and McLaren are on a run of form © LAT
Hamilton's big chance
Lewis Hamilton is currently second in the world championship, 37 points behind Fernando Alonso and the stage is set for him to get within striking distance of the Spaniard.
The Ferrari hasn't been particularly quick on the streets of Singapore, with Alonso doing well to line up fifth, and all the signs are that this is the McLaren driver's race to lose.
Chances are, even the indomitable Alonso will struggle to do better than third or fourth given the machinery at his disposal, so if Hamilton wants a serious run at his second world championship, now is the time to capitalise on Ferrari not being at its best.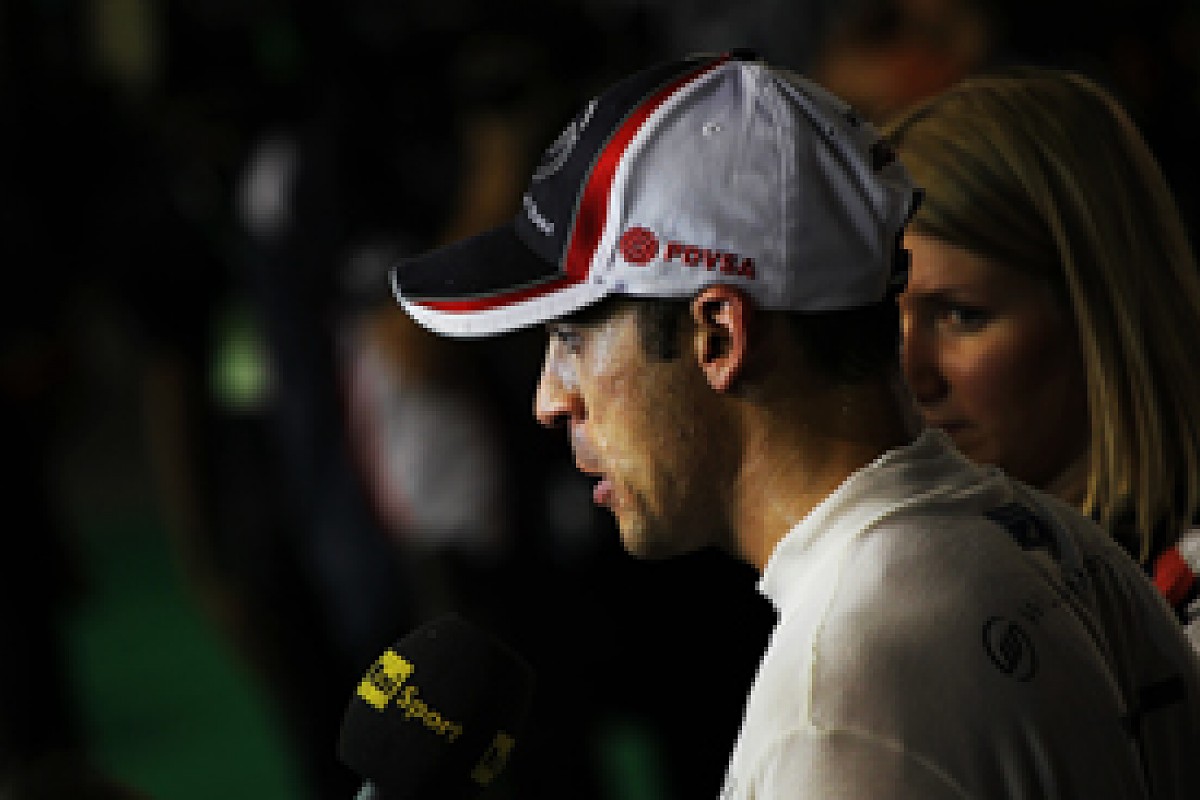 Maldonado desperately needs some points © XPB
Maldonado's mission
Williams chief operations engineer Mark Gillan made it very clear that he isn't expecting any race-winning heroics from front-row qualifier Pastor Maldonado.
Given the team's underwhelming constructors' championship position - eighth, nine points behind Force India - it's vital that the Venezuelan converts his impressive one-lap pace into a points finish, ideally in the top three.
Considering Maldonado has not troubled the scorers since that sensational victory in the Spanish Grand Prix in May, that's no easy task for him. But he has a great pedigree on street circuits and nobody doubts his raw ability.
If offered a quiet run to third place right now, both team and beleaguered driver would doubtless shake hands on it straight away.
Red Bull recovery
Sebastian Vettel looked mighty throughout practice, but come Q3, he failed to replicate his laptime from the second segment of qualifying, let alone improving on it.
An unexplained lack of grip, which afflicted both Vettel and his team-mate Mark Webber in the final 10 minutes of qualifying, was blamed but there's every reason to expect the Red Bulls to be contenders on Sunday.
If Vettel can get ahead of Maldonado early on and stick with Hamilton, even though overtaking on track is going to be tough, the variables offered by tyres and fuel loads means that he cannot be discounted.
Like Hamilton, Vettel needs to make gains on Alonso in the championship if he's to be a serious challenger, so the Singapore Grand Prix could decide who is first in the queue to mount an attack.