With just a year remaining before Formula 1's much-vaunted 1600cc (compound) turbocharged eco-friendly power units finally hit the scene, after a particularly difficult and controversial gestation, much has happened behind the scenes. Ferrari, Mercedes and Renault are jockeying for pole position, while Craig Pollock's (im?)PURE operation counts the cost of misjudging the harsh commercial realities of playing in F1.
Although Cosworth continues to make optimistic noises, at the time of writing the operation had yet to finalise its 2013 plans, let alone receive go-ahead for any new project. Thus, much as F1 would love to have the Northamptonshire company on its 2014 grid, it appears increasingly unlikely that more than three different tappet covers will be on the grid come switchover - partnering an average of three teams each, although Renault has spoken of servicing up to six squads - unless FIA president Jean Todt's overtures to the Koreans and Volkswagen Group come to fruition.
According to sources, all three committed operations have commenced bench-testing single- and multi-cylinder prototypes, while suppliers and technical partners have been beavering away developing technologies to exploit regulations that permit both compressor and electrical turbocharging, high-pressure (500-bar) direct fuel-injection systems and restricted fuel flow as the sport embraces ERS - the K has been dropped in line with regulations that no longer demand recovery (solely) by kinetic means.
During the Monza weekend, Magneti-Marelli invited this column to an exclusive preview of its 2014 componentry, the majority of which, while still at prototype level, is rapidly reaching sign-off. Thus the company showed its 500-bar fuel pumps, direct injectors (as is currently the case, the Italian company hopes to supply the entire grid with injectors) and compound turbocharger, with impellers driving generator rather than compressor.
To complement its trilogy of 2014 technical features covering future engines, regulation ECUs and ERS/electronics, this column interviewed Dr Cara Tredget, Shell's technology manager for Ferrari, and therefore in the midst of developing fuels, oils and fluids to suit the incoming power units.
Having obtained undergraduate/masters degrees in chemistry from the University of Bristol, Tredget gained a PhD in inorganic chemistry from Oxford before joining Shell, initially concentrating on product development of aviation fuels ('not so much avgas, but jet-fuel work'), lubes and hydraulic fluids. She also enjoyed six months working with Shell's technology strategy group before joining Ferrari's F1 programme, which she has headed for two years.
Although there was initially little crossover between her aviation research and F1 - 'apart from the fundamental principles of formulating fuels and oils' - there is now a greater convergence. "It's quite interesting with the turbo, because with the turbo the crossover [between the turbine lubricants] is greater because of the kind of things turbine lubricants need to do," she says.
Both are equally, as she puts it, 'high-risk environments', but the biggest difference lies in the speed of development and introduction of products. "When we develop a new [aero] turbine engine oil it takes probably about 10 years, and the big aircraft engines are designed to be used for years.
"You've got engines in service for 25 years; because they're so expensive, you want them to last. So you have new engine technologies, but you'll [also] have fleets with very old engine technologies, and you really want a single oil per customer fleet, so oils you develop need to be forward and backward compatible.
"It's a very interesting area technologically. One of the areas [of crossover] is that with our engine oils we use synthetic-based fluids, and they're very widely used in turbine engine oils as well because they have very good properties."
Crucial under the new regulations is the need for teams to complete a full (25-race?) season with five engines (2014) or four (2015 on), so reliability, while not a life-or-limb issue as in aviation, remains paramount, particularly given F1's high profile and the worldwide interest generated by the new engines.
In terms of R&D time, her division traditionally devotes approximately 35 per cent each to fuel and oils, with the balance split between a number of different projects, including engine/transmission cooling fluids and hydraulics.
"But," she adds, "it's probably higher on the fuel and the engine oil at the moment, because we're doing both the current engine and also the 2014 engine. That takes up even more time, because that's obviously a really big, big area of focus."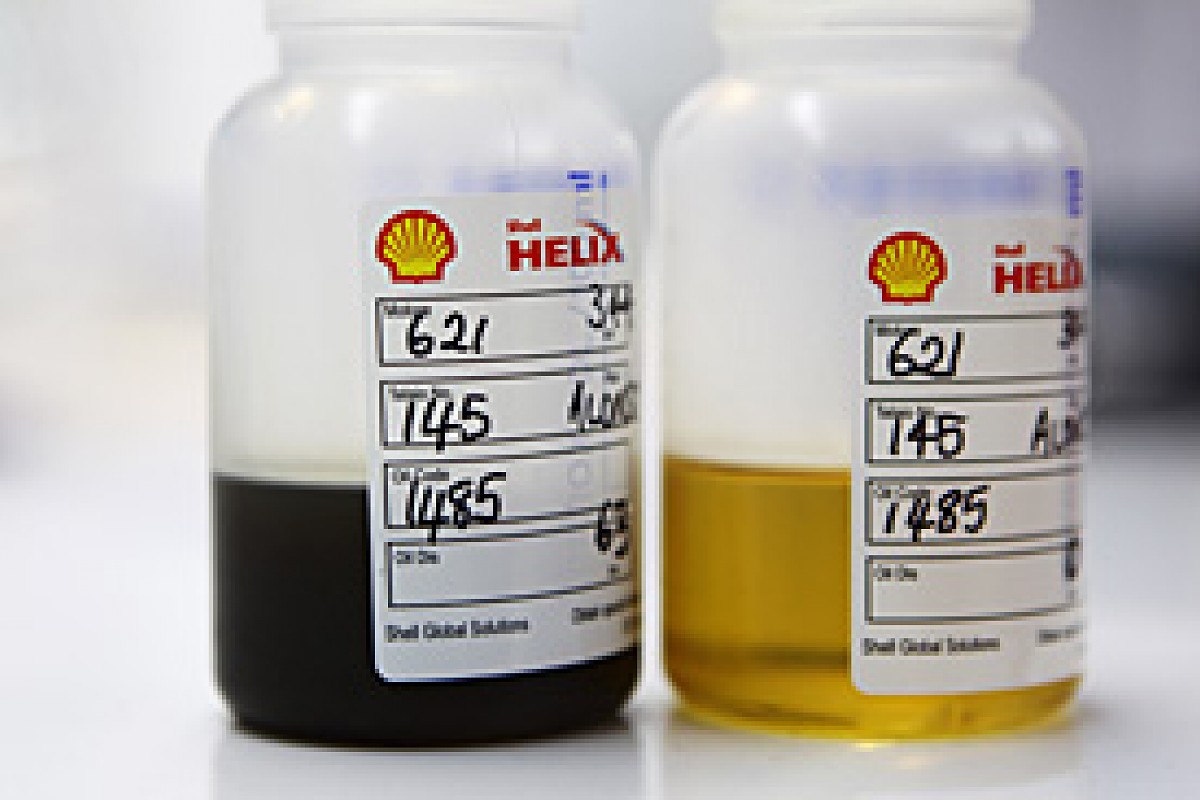 Cara Tredget
Development commenced in early 2012, with Shell providing the first products six months later. "Obviously it's a massive change for us, one of the biggest changes in decades, and what we had to do is kind of prioritise areas that were of most concern to us. Those have been around engine oil and fuel, and from a fuel point of view the area that we wanted to tackle most of all is that they are much more sensitive to octane, and knock and super-knock will be much more important.
"From a lubrication point of view it was related to the turbo. Historically and typically you get extremely hot temperatures in the turbine, and I think the fundamental question we wanted to answer first was if we were able to use the kind of engine oil that we've got currently, that we've formulated for this kind of engine; can it do both jobs?
"One of the things about turbine engine oil for aircraft," continues Tredget, "[is] they typically are pure base fluids and they don't have large amounts of polymer in there, whereas our current engine oils do in quite high proportions as viscosity improvers, giving the fluids interesting viscometric properties and also acting as protection for bearings and things like that.
"What you're obviously very concerned about is if you have a hotspot in a turbo, that can cause evaporation, and you only come across problems with the polymer. So that was really our main point of concern: are you going to be able to use one engine oil, or are you going to have to kind of try and have split lubrication systems? So we began working with Ferrari and Ferrari's partners to kind of assess that."
There is much debate as to whether the turbo-driven generators should be mounted on the 'hot' or 'cold' side of impellers, but Tredget is too canny to disclose the solutions Ferrari is adopting. (See our Magneti-Marelli feature and prototype with generator mounted on 'hot' side)
"I can't really go into [that]," she says, "what kind of design it's going to look like. But what I can say, is that the results we've had so far are quite promising, and it looks like whichever set-up they use we're not going to be constrained in having to try and have split lubrication systems."
She also anticipates little difference between the lubrication requirements of compressor and compound turbochargers as operating temperatures "will be about the same. It's not our most concerning area at the moment, really."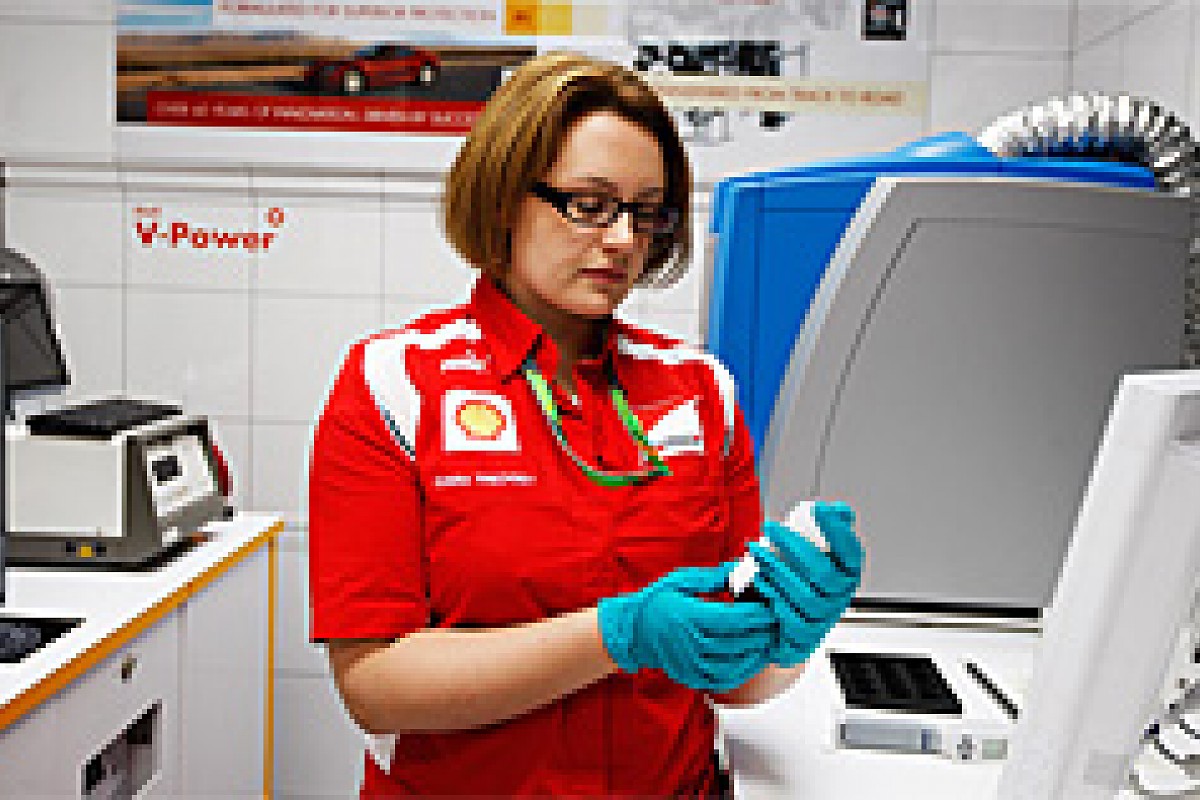 An energy recovery system
Tredget's predecessor Lisa Lilley was an extremely active member of F1's Fuel Working Group, and Cara has continued that tradition by ensuring F1 fuels remain road-relevant.
"With the caveat that [part of the regulations] are still open, we're not expecting that the fuel regulation will change at all. If you think about it, the current fuel regulation is broadly in line with EN228, the European gasoline specification, with some changes - to allow technology transfer and to stop really wacky, crazy fuels. The 2014 engines are basically bringing engine technology more in line with the commercial world. I think it allows you enough freedom to formulate fuels for both types of engines."
How has the fact that the regulations are still open in certain areas affected development?
"I think we're able to do a lot of good work at the moment because we're not closing down any avenues and basically saying, 'We've got to go down this specific area'. So it's not a huge problem for us, but of course things that will have a really big impact are still, it's not right to say a 'grey area', but still not entirely defined, things around the fuel flow meter and things like that, which will be provided by a single supplier and how it will work. We haven't seen any of it yet."
The 2014 kinetic recovery systems - those harvesting energy under braking as per present systems - will deliver approximately eight times the current output per lap. What are the implications?
"That will affect [system/battery] cooling a lot," Tredget readily admits, "and I think one of the next areas for a lot of attention for us will be to see if we can improve our cooling system in order to reduce weight. At the moment we don't use a water-based cooling system, it's an electrically insulating fluid."
But this non-conductive liquid is not up to the cooling properties of water - which, even so, has a higher specific gravity than other liquids under consideration - so the challenge is to develop fluids that balance safety and cooling efficiency.
"There are some quite wacky, futuristic fluids, fluorinated fluids and things like that, which have interesting properties, and I think the challenge with them is to try and get them in enough quantities to see if they're useable, and see if they have the other compatible properties."
Not only are they synthetic, but they have SG numbers of around 0.6/0.7. They could prove flammable or aggressive with seals, so much midnight oil needs to be burnt in this regard.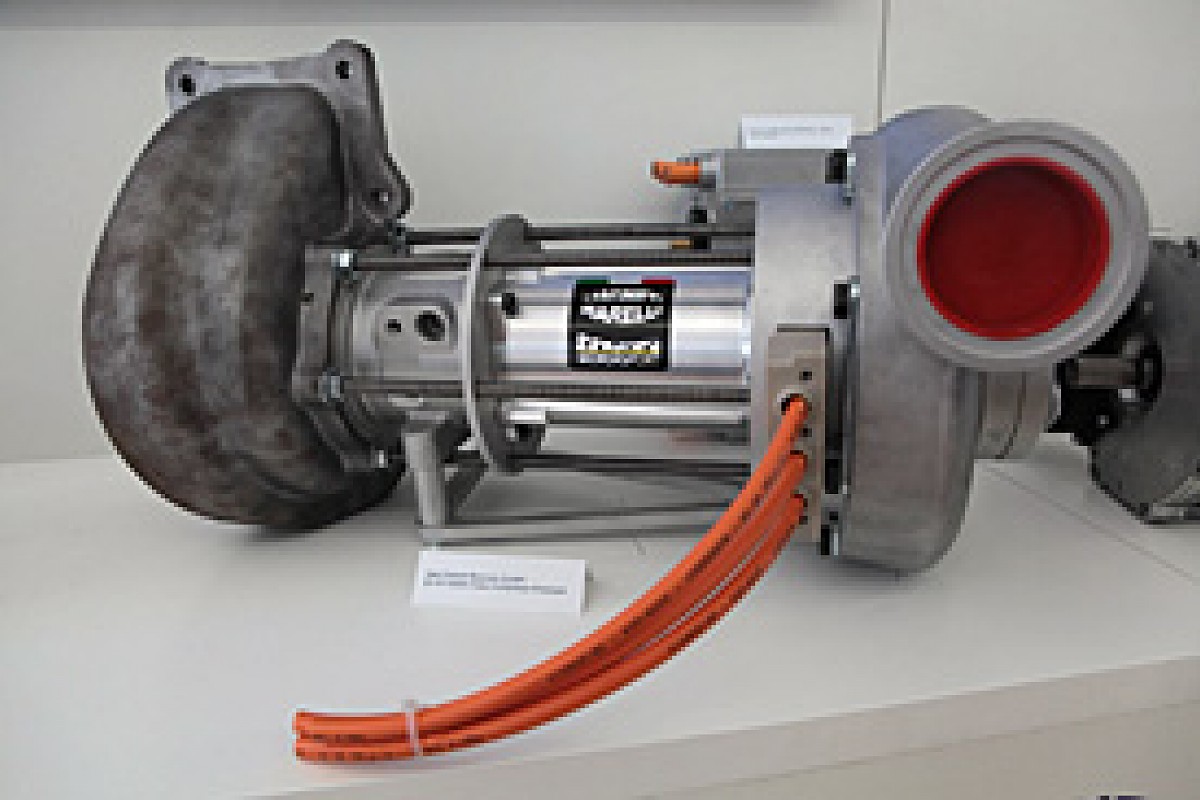 Shell's oil and fuel testing © XPB
With customer engine supply a vital part of the F1 landscape, Ferrari will continue servicing teams over and above its Scuderia. Will Shell be involved in such customer programmes?
"The way it generally works is that you have these Ferrari engineers seconded and basically operating for the customer teams; we don't actually have any direct contact with the [customer] teams themselves."
Although the 2014 regulation changes don't specifically affect transmissions, they will out of necessity be somewhat different, but the good doctor is relaxed about this area.
"Yes, the transmission has its own separate system. What our main focus was, and still is, is to basically ensure at this early design stage we don't limit engineering possibilities at Ferrari, because we're making sure they can design their engine whichever way they think will be best, and that they won't be limited by either the lubrication or fuel system. And you don't want to lock down your design parameters too early, because of that."
Then the alchemist in her leaps to the fore: "It's generally really exciting - you've got all these engineers that have had such a fixed design with minimal change for a long time; now we've got this freedom to actually create something new. What's quite exciting for us is to be there from the very first stages.
"And it is actually very applicable, because the technology is very relevant, a lot of the fundamental combustion stuff will be very relevant and will be very useful to us; the way turbocharged engines perform, and the combustion and issues that they face in the field."
Which is precisely what motivated the FIA to introduce this advanced engine formula in the first place: the crucial role F1 can and should play in road-car development, as it did in the past.