Friday meetings loom large for Formula 1 in September, beginning with a session involving the sport's three Fs - FIA, FOM and Ferrari - in Maranello this Friday. Although unconfirmed, a source was adamant that the meeting was on, proffering circumstantial proof when pushed for more details.
"It's logical to assume," the source said, "that [Ferrari team boss] Stefano Domenicali will be invited to appear in the FIA's Friday presser in Ferrari's heartland; if not present you can guess why..." Seems he's on the money: the list of invitees was distributed by the FIA as this was written, and reflects four team bosses - Red Bull's Christian Horner, Lotus team principal Eric Boullier, Sauber boss-in-waiting Monisha Kaltenborn and Toro Rosso's Franz Tost - plus Ferrari technical director Pat Fry...

With no further details available, the agenda and planned attendance list can only be guessed at, but it seems that FIA president Jean Todt will sit down with Ferrari top man Luca di Montezemolo, Domenicali and F1 tsar Bernie Ecclestone (representing commercial rights holder CVC Capital Partners). The group has a long list of discussion topics to choose from, for currently there exists much political, commercial, sporting and technical unrest within grand prix racing.
For example, Todt and FOM CEO Ecclestone have made no attempts to disguise the tension between them; the sport's Concorde Agreement - the tripartite covenant that controls F1 commercially, technically and administratively - expires at season's end, yet no direct replacement has been formalised by the players.
Confusion surrounds not only the (cost-saving) Resource Restriction Agreement that the FIA wishes to enshrine in the 2013 sporting regulations, but also the procedure to be adopted to achieve what would be a major breakthrough in F1's constant struggle to contain budgets at manageable levels.
just over a year remains before F1 adopts big technical changes for 2014, yet no final regulations exist, despite the framework having been agreed almost three years ago.
During Wednesday's meet of F1's Sporting Working Group - which, like the Technical Working Group, formulates rule changes that are then escalated to the F1 Commission for approval before being ratified by the World Motor Sport Council - certain proposals, such as blanket pitlane speeds during grand prix weekends rather than the current system of lower limits during practice/qualifying, and a modified penalty structure for transgressions were tabled for discussion.
As predicted, Domenicali was not present at the FIA Friday press conference © XPB
Asked whether/when they would be implemented, a sporting director was succinct: "They can't be as the F1 Commission has been disbanded..."
While that is not in itself true, it is a fact that the 26-member Commission, structured as per clauses in the outgoing Concorde Agreement, is extinct as no further meetings are scheduled for this year, and Ecclestone wishes to dramatically restructure the Commission (to a 12-member group) - much to the chagrin of the FIA and the majority of teams, circuit owners, technical suppliers and sponsors.
Then, despite being divided over matters Concorde and RRA, the 12 teams are united in concern over the mooted new entry-fee structure consisting of a base fee (€700,000 per team) plus €7000 per point scored this season. Thus the likes of Red Bull and McLaren in 2013 stand to pay over 20 times the 2012 going rate of €309,000, while even non-scorers face a doubling in entry fee.
As first disclosed in these pages back in 2009, the FIA finds itself in desperate straits because during Max Mosley's pre-Todt time at the helm he hived off the sport's commercial rights (for over 100 years) to Ecclestone for a relative pittance - less than one per cent of their true market value over the period - yet it is required to administer its own championship on behalf of CVC at its own expense!
All this means that the FIA needs cash - and fast - so Todt has no choice other than to tax the teams, a situation the previous president, who sits on the FIA's senate by right, should carry full responsibility for. But sources cannot recall when last he graced the FIA's regulatory body with his presence.
All attempts by Todt's administration to renegotiate the 113-year deal have come to nought, with Ecclestone and CVC pointing to their perfectly valid (if rather undervalued) contracts as justification. But, even were they feeling benevolent - terms that certainly do not apply to Bernard and his cohorts at CVC under the best of circumstances - the bottom line is that they are simply unable to be thus inclined as the vulture fund has recently taken a massive hit, one that seriously threatens its standing in financial circles.
Investment funds rely on reputation to raise capital, which is in turn invested in ventures on behalf of, mainly, pension funds. Any breach of covenants or inability to return appreciable returns on investment severely threatens their credibility - plus such venture capitalists, as a rule, cream commissions of up to 20 per cent off the top of profits declared.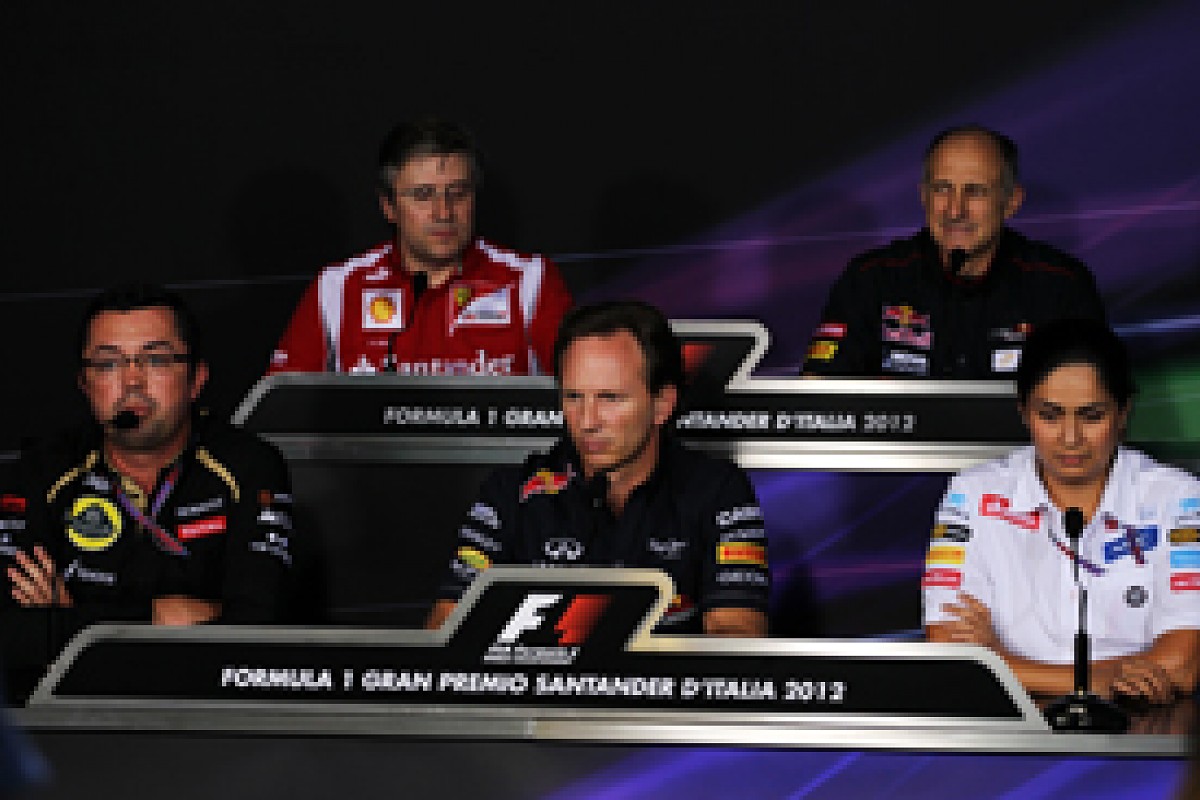 Mosley's sale of F1's commercial rights to CVC was the start of the mess © XPB
Consider, then, the effect of a AUS$1.8bn (£1.2bn) loss - 10 per cent more than the fund paid for 75 per cent of F1's commercial rights for the next century - on its credibility and cashflow. Yet, according to Reuters, that is precisely the catastrophic scenario that faces CVC's four Asian funds after the company invested in Australia's Channel Nine media conglomerate at the height of the 2006 media boom through (then-cheap) loans.
The sector has since collapsed, with CVC facing the biggest loss for any private equity firm on a single deal in the Asian region as Channel Nine risks breaching its debt covenants by the end of this month. This could force it into the hands of its lenders or, worse, tip CVC into a debt-for-equity swap on holdings whose debts already exceed their value.
Thus, the credibility of CVC's managers has been severely dented while simultaneously leaving the company in desperate need of both liquidity and good news - which the faithful cash cow known as F1 is able to satisfy, but only if the FIA and pesky teams are kept at (financial) bay.
Compounding the situation is that F1's primary revenue stream, namely the circuit hosting fees, which have provided CVC with up to $500m per annum (an average of $25m per race, in turn split fifty-fifty after expenses with the teams) are taking a massive knock. Not only have various circuits recently been able to negotiate substantial reductions - Spa-Francorchamps, for example, is said to have received a 30 per cent 'haircut' on its three-year extension - but Valencia and Barcelona are believed to have struck a rotating deal, removing another date from the equation.
Then, Hockenheim last month admitted to this column that it now has a more advantageous contract, while the Nurburgring's future is far from certain. Singapore, whose race on September 23 is the last under a five-year deal, has yet to renew, citing hosting fees as a stumbling block, while New Jersey's inaugural race, tentatively scheduled for next year, seems increasingly unlikely before 2014.
It does not stop there either: China and Canada negotiated 'softer' contracts, while Melbourne has already put Ecclestone on notice that it intends pushing for a discount, and Korea wanted out even before its maiden 2010 race. Sochi? A delegation from the Russian circuit attended last week's Belgian Grand Prix, but refused to go on the record unless their statements were cleared in writing by the venture's CEO...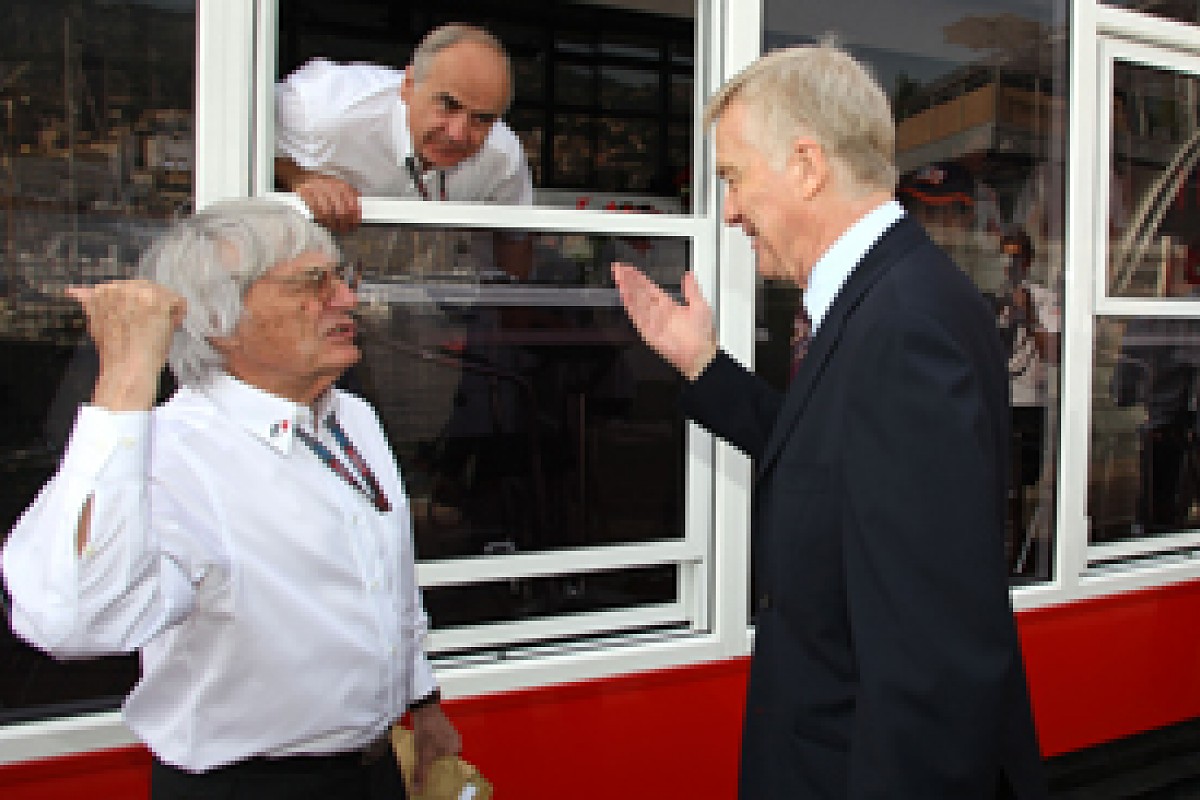 All smiles here, but FIA president Todt has a job on his hands © XPB
A worst-case scenario would result in a 16-race calendar by 2015, with each event paying but 70 per cent of their present rates, effectively halving F1's hosting income to $250m per year. Any wonder there are jitters in the paddock?
TV broadcasters, who currently contribute another half-billion dollars to F1's coffers (the balance of F1's $1.2bn annual turnover is made up of merchandising income, circuit-advertising fees and high-end hospitality) have also pushed for revised terms or fee reductions, with Britain, Spain, Germany and Italy leading the way in this regard. Thus CVC, already squeezed by the Channel Nine debacle, is feeling pinched by an F1 that does not even know how many races it will host next year, where they will be staged or what the resultant TV numbers are likely to be.
Teams generally have sight of discussion calendars in mid-July at the latest, with the FIA's World Motor Sport Council firming up dates in September, yet this time around the first draft is conspicuous by its absence - playing havoc with 2013 test schedules and, of course, race-ticket sales.
That said, entries for next year are still open after the FIA extended the deadline by three months to September 30, so not only does the sport not (yet) know where it will be racing or how many cars will be entered, but precisely what rules will prevail. Asked in Spa whether a world sport should be run thus, a team principal told this column: "You can answer that question yourself; you surely don't need me to provide an answer about that..."
Which brings us neatly to the second Friday meeting: the FOTA teams have requested a meeting with Todt on September 14 in Paris, sending current chairman Martin Whitmarsh of McLaren, with Eric Boullier (Lotus) and Mercedes F1 boss Ross Brawn also in attendance. A fourth delegate, likely Williams shareholder Toto Wolff, may also make the journey. The agenda is self-explanatory...
Friday September 28 will be the third scheduled meeting of the month, with the WMSC congregating in Paris for its third and penultimate session of the year. Up for discussion are the RRA and other matters, and it will be extremely interesting to study the outcome of the meeting given that no F1 Commission meeting has been held since the season started, despite the mechanism making three meetings per annum mandatory and providing for a meeting to be called by any five members subject to a notice period of two weeks.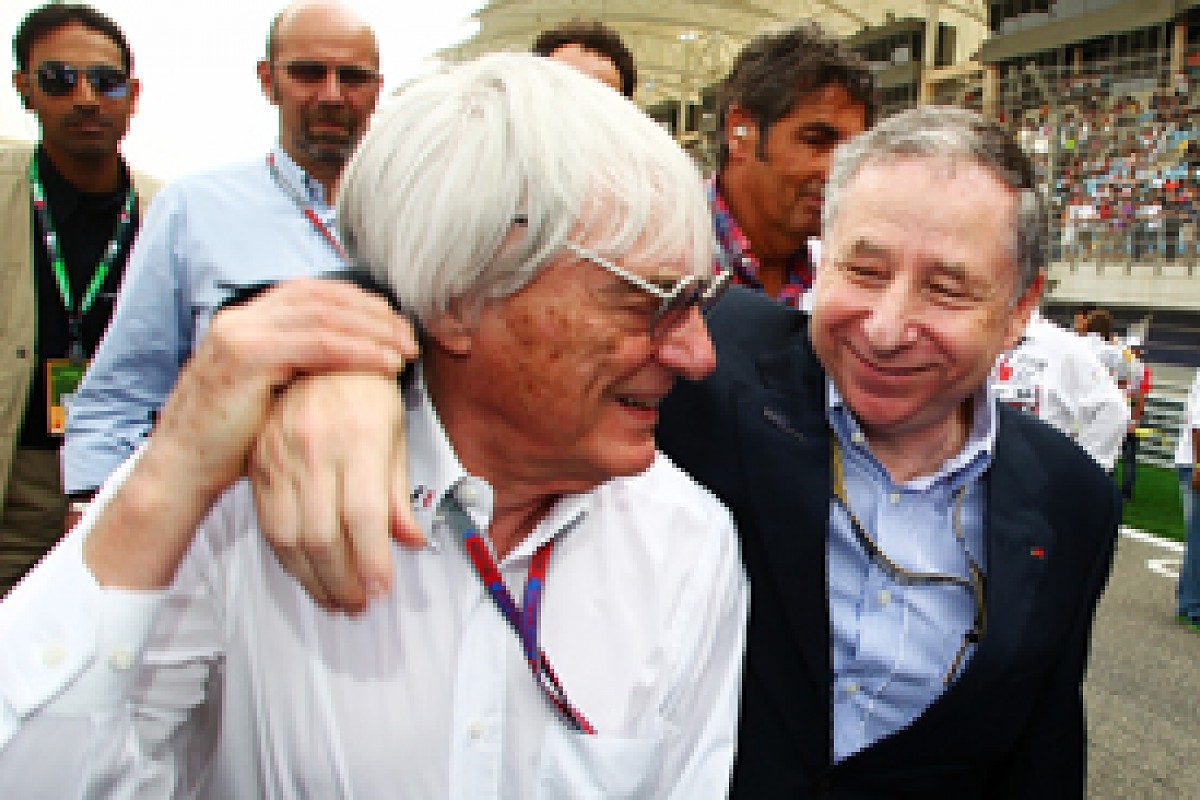 FIA HQ in paris is the scene of the next big meeting of the 'three Fs' © LAT
Given the stipulated ratification process, strictly speaking no decisions can be taken, and deviation could leave the process open to legal challenge - the last thing F1 needs given its current crises. Formula 1 is in sporting, regulatory and technical disarray, but for once the buck does not stop at the very top - simply because there is no clearly defined 'top'.
What will forever be known as the 'Mosley Deal' - the disgraced former president may argue that the FIA collectively voted to award the rights to Ecclestone, but it is indisputable that the transaction occurred during his watch and with his input - means the FIA is no longer in control of its own championship. Nor, for that matter, is Ecclestone, for he long ago sold his material interest to the highest bidder, who has no interest in the sport other than creaming its proceeds for its own purposes.
Where once the teams held the whip hand, as evidenced by their collective power in 2009 when they forced through a more-equitable Concorde, a disunited FOTA is floundering about in the deep end, while the six teams at the top table cannot even agree on something as elementary as young-driver tests.
F1 has but three chances of pulling itself out of this self-inflicted quagmire: three Fridays in September, starting this week.